by Yvette Johnstone
Every May we get the chance to celebrate all that our moms have done for us. While we should treasure our moms year-round, Mother's day is an opportunity to go the extra mile and honor all the sacrifices and hard-work that went into raising us into the people we are today. Gifts are just one way we can show our appreciation, so we have gathered up some of our favorite products your mom can use for some well-deserved pampering!
Emily Miller – Magnesium Bath Soak
Being a mom myself, I now can understand some of the stress that my mom has endured raising 5 kids! That's why, for Mother's day, I love making my mom a stress relieving gift basket that can help her unwind and relax. This year's favorite is magnesium bath soaks which promote restful sleep and soothes musclesl!
Andrea Cogley – Aromatherapy Candles
Something my mom has loved as far back as I can remember is candles. So almost any holiday whether it's Christmas, birthdays or Mother's day I try and get her a candle. I also don't want to give her anything that's toxic so I go with these natural candles that smell amazing and she loves! She can burn these while reading or taking a bath for added relaxation!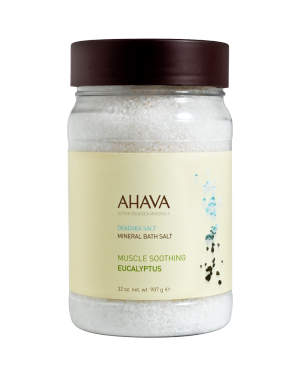 Ashley Lees – Dead Sea Salts
My mom's absolute favorite gifts that I have given her are all natural bath products. They are perfect for showing her how much she deserves to relax! Sea salts also reduce inflammation and encourage healthy, youthful, more vibrant looking skin. What mom wouldn't want that! The eucalyptus scent is an added relaxation bonus!
Yvette Johnstone – Non-Toxic Nail Polish
Who doesn't love a fresh mani and pedi? Unfortunately, most nail polish is filled with toxic chemicals that can wreak havoc on our health, but this nail polish set is non-toxic and something you can feel good about gifting. Your mom will feel polished and beautiful every time she looks at her nails!
Photos: Stocksy, Amazon
The information on this website has not been evaluated by the Food & Drug Administration or any other medical body. We do not aim to diagnose, treat, cure or prevent any illness or disease. Information is shared for educational purposes only. You must consult your doctor before acting on any content on this website, especially if you are pregnant, nursing, taking medication, or have a medical condition.