The Initial Functional Medicine Experience:
Comprehensive Consultation + Customized Protocol Development
We devote our time to giving unparalleled personalized functional medicine clinical care and functional nutrition coaching for people around the globe via webcam. As one of the first telehealth clinics in the world, this has been our heart and passion for over 12 years.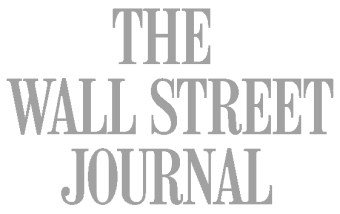 Our initial world-class functional medicine experience begins with one unique, personal session:
SESSION 1: Your Comprehensive Consultation
During your initial webcam consultation we will extensively explore your case, getting to the root facets of why you feel the way you do, review any past labs you may have and answer your questions. This one-on-one visit lasts roughly one hour, in which we will also determine if any functional medicine labs or advanced protocols are needed, and if so, which ones would be best. After the consultation, Dr. Will Cole works with his functional medicine team on every case to develop a tailored health plan, fit just for you. 
We are all different. Our approach is comprehensive and the cost to address the root causes can vary for each person. Below you will find an overview of fees associated with your initial session along with any labs, supplements and advanced protocols recommended for you. We will work with you to help estimate your individual costs and prioritize fees to fit your budget.
 Initial Comprehensive Consultation with Dr. Will Cole or Functional Diagnostic Nutrition Practitioner®
with Dr. Will Cole Initial Consult
+
Diagnostic Testing
We offer cutting-edge lab testing based on your unique case. Lab costs will vary based on what is determined that you need during your initial consultation. We will work within your budget to help you prioritize testing. Typically the rate for the lab fees are lower for follow-up appointments since most of the labs are done at the beginning.
+
Supplements
We will recommend supplements based on your initial consultation and any lab results. If you have financial constraints, our nutrition team will work closely with you to prioritize the most important supplements to add.
=
Average Total Cost For Initial Consult + Labs, Lab Review Visit and Supplement Protocol which are in addition to your initial consult.
Prices vary based on case
Advanced functional medicine protocols and extended, immersive guidance based on your labs including email and phone support in between your visits as well as exercise, lifestyle and stress management protocols. Dr. Will Cole and team will provide you unparalleled one-on-one clinical, coaching and educational guidance so that you can have full agency over your wellness.
Take The First Step Of Your Functional Medicine Journey And Fill Out The Form Below.
We Will Contact You About Scheduling. Alternatively You Can Call the Clinic 724-772-9833 or Email Us At
drwillcoleinfo@gmail.com
Free Health Evaluation
Complementary Online Evaluation To See If Functional Medicine Is Right For You.