by Yvette Johnstone
The holidays are filled with delicious temptations that can throw us off our wellness game. Even if we exercise the best willpower an overload of heavier food and stress can do a number on our gut health. Since your gut lays the foundation for your overall health it is crucial to support your digestion during this season. Food really is medicine and us at the functional medicine clinic turn to probiotic-rich foods to up the good bacteria in our microbiome. Take a look at some of our favorites to add to your cart during your next online gift shopping spree.
Andrea Cogley – Ozuke Citrus Ginger Sauerkraut
The period of time after the holidays and the middle of cold and flu season can do a number on your immune system. If you're like me and could use a little boost for your gut fermented foods are a simple way to go! One of my favorites is sauerkraut. It is awesome to add to soups, stews, salads, on top of burgers, or even as a taco topping! The fresh ginger gives it a great flavor kick as well as being great for the immune system!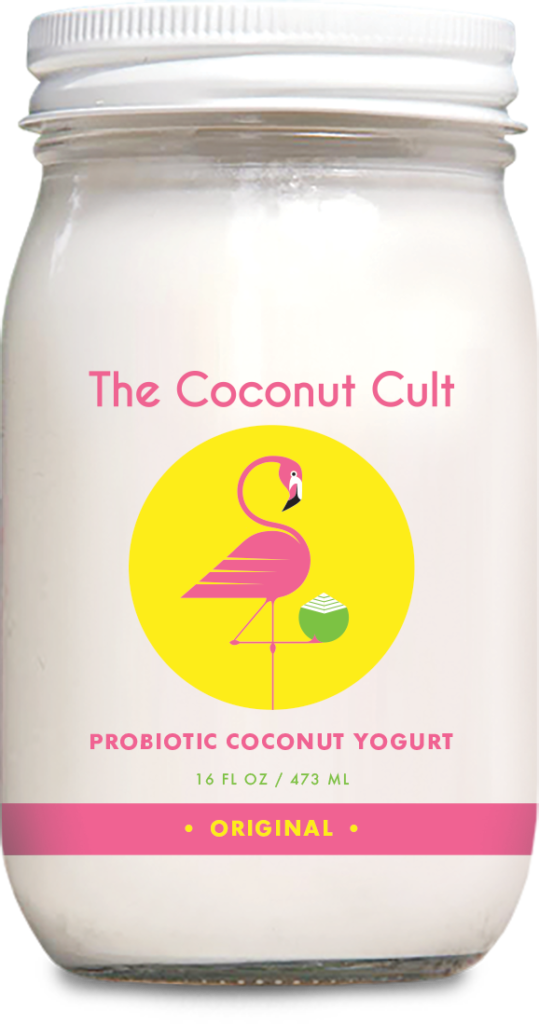 Ashley Lees – Coconut Cult Yogurt
One of my favorite things to eat to boost my gut is coconut yogurt. Unlike traditional dairy-based yogurt this doesn't contain the inflammatory protein, casein. It is loaded with probiotics and doesn't skimp on flavor. They have multiple flavors available including a plain version if you want to sweeten it yourself with raw honey or berries. I especially love having this product as a yummy snack for friends and family!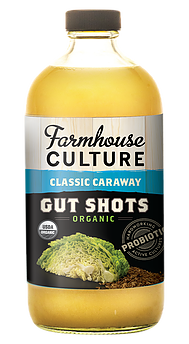 Emily Miller – Farmhouse Culture Gut Shots
When I want to boost my immune system the first thing that comes to mind is how to optimize my gut health. Since 80% of your immune system is in the gut it's important to optimize healthy gut function! I love these gut shots by Farmhouse Culture. They have delicious fun flavors that have all the gut supporting benefits I need to keep my gut at it's best!
Yvette Johnstone – Suja Pressed Probiotic Waters
Move aside La Croix, there is a new flavored water in town! These probiotic waters are made with organic fruits, vegetables and 2 billion CFUs of probiotics. It is a perfect thing to sip throughout the day and fulfills my sweet tooth without being too sweet since it only contains naturally occurring sugar from the fruits and vegetables. With multiple flavors I can switch it up and never get bored!
Photo: Stocksy
The information on this website has not been evaluated by the Food & Drug Administration or any other medical body. We do not aim to diagnose, treat, cure or prevent any illness or disease. Information is shared for educational purposes only. You must consult your doctor before acting on any content on this website, especially if you are pregnant, nursing, taking medication, or have a medical condition.