Dr. Will Cole, IFMCP, D.C.
Dr. Will Cole, leading functional-medicine expert, consults people around the world via webcam and locally in Pittsburgh. He specializes in clinically investigating underlying factors of chronic disease and customizing health programs for thyroid issues, autoimmune conditions, hormonal dysfunctions, digestive disorders, and brain problems.
Dr. Cole was named one of the top 50 functional-medicine and integrative doctors in the nation and is a health expert and course instructor for the world's largest wellness brands such as mindbodygreen and goop.
COLE NATURAL HEALTH CENTERS
Dr. Will Cole, senior clinic director, is uniquely skilled and experienced at finding the root physiological, biochemical and hormonal causes underlying many diseases. Dr. Cole has broken free from the limiting approach of "standard care," which most often calls upon drugs and hormones as a first defense against these diseases without a real inspection as to the root underlying causes and contributing factors to each individual's presenting complaints.
Our Personalized, Functional Medicine Care
Dr. Cole uses breakthrough diagnostic testing and analysis that's rarely done in conventional settings to uncover the hidden causes of why people feel the way they feel. He also takes great pride in delivering personalized health care treatment to patients as well as providing an environment that supports and inspires patients to reverse their poor health. See Functional Medicine tab for more information.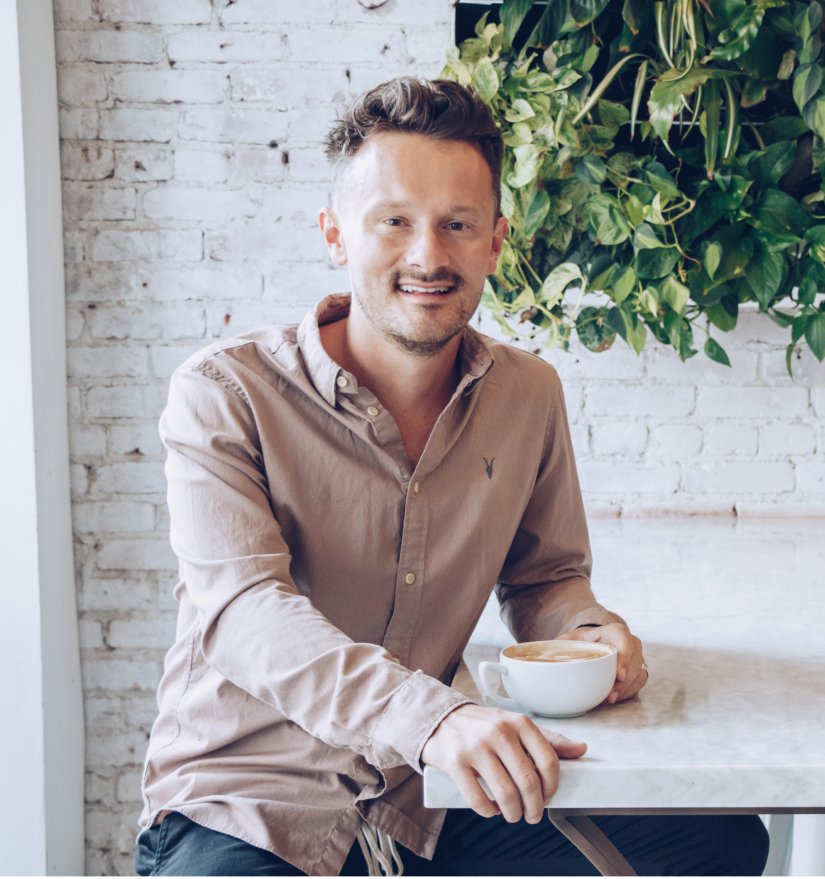 OUR STAFF
The staff are all highly qualified individuals who are dedicated to ensuring you receive the best possible treatment for your health care problem. Staff members have extensive training that fosters an environment where each patient is treated like a human being instead of just another number as in the "assembly line" approach perpetuated by the "business of healthcare."
OUR COMMITMENT TO YOU
We strive to fully understand the needs and concerns of our patients and we will work closely with you to ensure your good health is restored. To help ensure your health is improved, we offer extensive testing and customized treatment programs as well as an overriding dedication to helping you get better. We are a healthcare provider that is committed to meeting your needs and providing you with VIP service. Your health is our passion and our number one priority.
FAQs
What type of training did you receive?
I am a Functional Medicine Practitioner and Doctor of Chiropractic . I received my doctorate from Southern California University of Health Sciences. My post doctorate education and training is in Functional Medicine and Clinical Nutrition. I have received complete training in the biological sciences such as anatomy, physiology, pathophysiology, epidemiology, histology, blood chemistry, neurology and pharmacology, as well as conventional medical diagnosis and treatment. In addition, I have received extensive training in clinical nutrition, botanical medicine and lifestyle counseling.
Are you a medical doctor?
No, I am a Functional Medicine Practitioner and Doctor of Chiropractic. I received my doctorate from Southern California University of Health Sciences. My post doctorate education and training is in Functional Medicine and Clinical Nutrition. Therefore, I do not practice medicine and do not diagnose or treat diseases or medical conditions. I focus my practice on promoting health and optimal function. My services are not meant to substitute or replace those of a medical doctor but my programs are meant to work in conjunction with them.
Do you prescribe medications?
No. I do not prescribe or make recommendations about prescription medications or controlled substances. Your prescribing medical doctor will manage all medications. I use natural, noninvasive methods such as nutritional therapy, herbs, supplements, stress management techniques and lifestyle changes to address the underlying causes of disease and promote optimal function and health.
Do you accept insurance?
Insurance may cover some testing and services but not all. This program in general is considered above the standard of care and therefore elective as far as the insurance industry is concerned. We do everything we can to make sure Functional Medicine is affordable, and available to everyone! All of our patients are working class, normal people who want to get healthy.
Do you work with patients outisde of Pittsburgh, PA?
Yes, I offer long-distance consultation (national and international) via telephone or webcam (Skype or Google Chat) for those who live outside of the Pittsburgh Area. I've worked with clients all over North America, Europe, Central and South America, Asia, Australia and New Zealand.
How long will my treatment take?
This depends on several factors, including the complexity of your condition, how long you've had it, how much time, energy and attention you're willing to devote to treatment, and how well you respond to treatment. In general, health programs for chronic illnesses last between six and twelve months, but most patients start seeing improvement within the first month. Patients may elect to continue with a maintenance program after their initial treatment plan is finished.
How much will functional medicine cost?
Functional Medicine is not just for the wealthy. Most of our patients are working class people who want to get healthy and feel great. Our top patient bases are nurses and blue collar people who want to get healthy. We do not accept every patient. We only want to take on patients we believe we can improve their overall health. The application process would start with setting up an initial free webcam or phone evaluation. Price depends on several factors, including the complexity of your condition, the extent of lab testing required, the combination of natural medicines and other therapies needed, and the number of webcam or office visits you receive. We offer flexible care plans as well as concierge functional medicine plans. We do everything we can to make Functional Medicine affordable to the average person around the world. Again, most if not all of our patients are normal, working class people who want to improve their health.
How can I learn if I am a good candidate for functional medicine?
The best way to determine whether you would be a good fit is to schedule an initial free webcam or phone evaluation. This gives us an opportunity to learn more about your goals and needs, and gives you the chance to ask us any questions you might have. There's no obligation. Then we can find out if a full Functional Medicine consultation with me is right for you. During the comprehensive consultation with me we would go over your health history in detail, and go over your past labs that you would send us before your consultation, in detail. We would also find out if Functional Medicine is right for you, and if it is, in what capacity. We love our job and take Functional Medicine very seriously and care for our patients deeply. Working with them over the months they are with us, they become our friends and like family to us. We are humbled and honored to be a part of their journey into health.