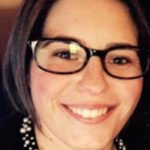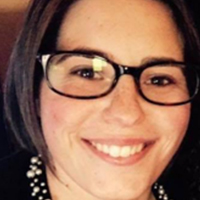 "For as long as I can remember, I never felt "good". Feeling physical symptoms of anxiety, constant nausea and severe brain fog made every day a challenge to stay motivated and find the energy to keep moving. I loved being active and always tried to eat healthy but nothing I did seemed to work. At 25, I knew there HAD to be better and healthier way to live life. I started Dr. Cole's program 4 months ago and I have already felt a tremendous shift in the way my body operates. I knew previously that I had Polycystic Ovarian Syndrome (PCOS). Through further testing with Dr. Cole, we found that I also have symptoms like leaky gut syndrome and severe adrenal fatigue, to name a few. I cannot express how essential knowing this information was to my overall health. Working with Dr. Cole and his team has provided me with the tools needed to continually rid my body of those unnecessary toxins and pave the way for a healthier future. Being healthy is not a quick fix, but it's a journey that we travel all our lives. One thing I have learned through this process is to always keep an open mind and take one step at a time. The goal of life is not just to live, but to live well. In order to live your life and help others, you MUST first help yourself. It's not always easy, but I can say from experience it is 100% worth it! Thank you to Dr. Cole and his team for their witness to what overall health can and should look like and their willingness to walk this journey with us each day!"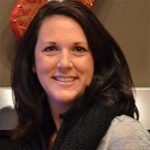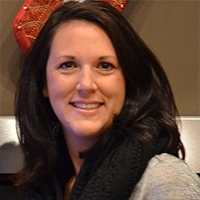 "After being diagnosed with Lyme disease and celiac disease several years ago, I have seen a lot of doctors! My blood work has been abnormal, I haven't felt well, I had a lot of gut issues and each doctor told me different things to do to feel better and get healthy again, but none of them got me back to health or feeling completely better. They helped some, but I still didn't feel right and had a feeling other things were wrong that I didn't know about. Over the years, I have really learned to read my body and know when it's not happy. So I decided to go to see Dr. Cole. It has been about 5 months and I couldn't be more happy with my journey with Dr. Cole and his staff. Dr. Cole ran additional tests and there were some tests that came back abnormal that I hadn't even been tested for before. Dr. Cole put me on a nutritional plan as well as supplements and 5 months in, I feel so much better, have so much more energy and look forward to the rest of my journey with Dr. Cole and team. It's so nice to not worry about eating something and my stomach hurting because it no longer does that. I travel a lot for work, so his staff is great with helping me with foods that I can travel with that are part of my particular food protocol, and if I get bored with recipes or foods, they send me more ideas. If you have been struggling with health issues and haven't been able to find a doctor who has been able to help you identify what is wrong and then how to attack those issues so you feel great again, I strongly suggest you go see Dr. Cole."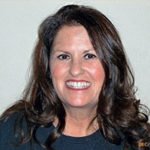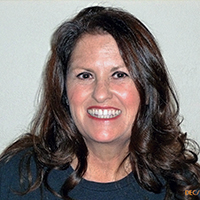 "After breast cancer treatment, I felt like the wheels were falling off. I had many symptoms including achy joints, brain fog, and psoriasis. I was tired, indecisive and couldn't lose weight. My ah-ha moment was realizing that only sick people get labs. I'm not looking to be the average of all sick people. I am 10 months in on my journey and I'm off of blood pressure medicine, statins and lowering my thyroid medicine, which I hope to be off of soon. The added bonuses are I'm down 38 pounds and have been energized and empowered. Dr. Cole will find the missing links that you're not getting from your regular doctor. Functional medicine is the best investment I ever made. Once you find the discipline to wellness instead of sickness, there is no turning back! Thank you Dr. Cole and staff!"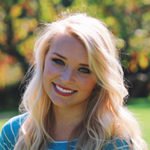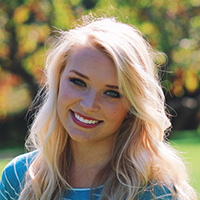 "Before I found Dr.Cole, I had been to every mainstream medical specialist in my area. I suffered from chronic pain, fatigue. Dr. Cole was the first doctor who was willing to find out the causes for my symptoms rather than just masking them. My entire life has changed for the better thanks to Dr.Cole and his amazing staff. I know that my journey is no where near completed but I've learned that with proper nutrition and the right tools, my body has the ability to heal itself!!"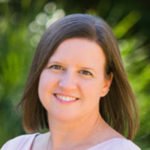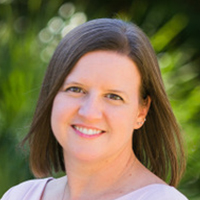 "Thanks to Dr. Cole and his team, my health and quality of life have dramatically improved The journey continues, but in six months time, I have transformed from struggling to get off the couch, lacking energy, and experiencing aches, pains, and mood swings to enjoying life again. My energy has returned allowing me to not only take care of responsibilities but also to fully participate in hobbies and family activities. My aches, pains, and headaches are rare occurrences, and my moods have stabilized. I can't thank the team enough for their expertise, guidance and encouragement which has given me my life back."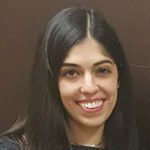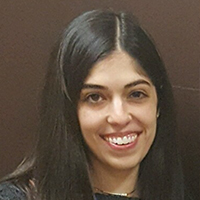 "I suffered from digestive issues for as long as I can remember, doctors were never concerned and always blamed it on stress and anxiety. I was starting to believe it was all in my head. By my mid 20's I was miserable, daily headaches, heartburn, bloating, muscle pain/fatigue, and more. I came across Dr. Cole after some desperate Googling and decided to do a consultation. I can't even tell you the excitement that I had after speaking with Dr. Cole and his team, they actually believed that something was not right in my system and had a real plan on how to go about fixing it. I began noticing change almost immediately, and I wasn't covering symptoms with medicines. I have been working with Dr. Cole and his team for almost a year now and feel amazing! I still have a long road ahead but it is SO worth it! I am so lucky to have found such a genuine caregiver in Dr. Cole and all of his staff. Thank you!"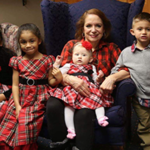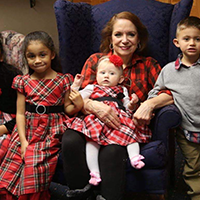 "My name is Alex Castellon, I've been going for treatment with Dr. Will Cole for a while. I started as a diabetic and now I'm a pre-diabetic. The diet with the supplements changes your body and you start to feel healing from the inside out. "Who satisfies your mouth with good things, so that your youth is renewed like the eagle's."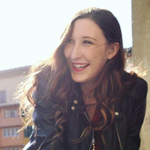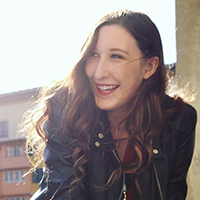 "After suffering from various issues with my digestive health for over 3 years and looking for answers from countless specialists, I am so thankful to have found Dr. Cole. I finally not only understand the root of all of my digestive problems, I feel better than I have in years and actually understand what is going on with my body. He goes so in depth to target the underlying causes of what I have been dealing with, which is something no doctor has done prior. I have even fallen in love with learning about nutrition and living a healthy lifestyle in the process. Dr. Cole and his staff go above and beyond with their support and care; my only regret is that I didn't find them sooner! If you are searching for answers to your health, consider taking a step away from mainstream medicine and talk to Dr. Cole. I promise you will never go back. My whole experience with Dr. Cole has been nothing but amazing, and a huge answer to prayer!"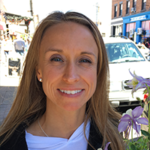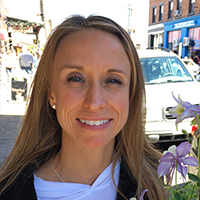 "Dr. Cole and his team provide real answers and an approach that works. I went from suffering with vomiting, diarrhea, and inflammation pain to a vibrant and energetic person with excellent digestion. You have to do the work, listen to your body, trust their expertise and you will see results too."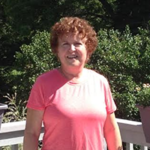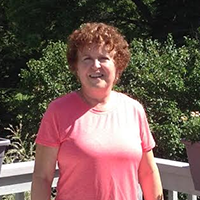 "Thanks to Dr. Cole and his staff, I came unhealthy and left much healthier. I have nothing but good things to say about Dr. Cole. I highly recommend Functional Medicine."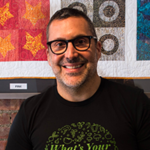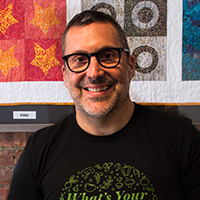 "Dr. Cole and his incredible team of professionals have guided me on a personalized journey to optimize my health and wellbeing along with treating the root causes of health concerns that have plagued me for years rather than just treating symptoms. The results I have achieved in just 10 weeks have been incredible, including healthy weight loss and a reduced dependence on OTC medication for inflammation. I look and feel great and will certainly be a better version of self at age 50!" - President & CEO, Natural Gourmet Institute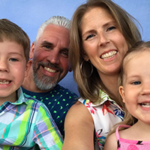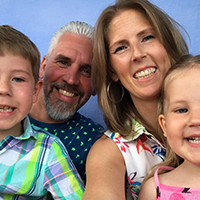 "I would recommend the treatment from Dr.Cole and his team any day of the week and twice on Sunday.I feel great!!!! I am currently still in treatment and am enjoying every second of it. It has been tough at times, but above all has been a wonderful learning experience. I have found it to be empowering, life changing and tasty!! Dr. Cole and his team have provided constant care and are always on hand to provide support which has been invaluable.The year prior to my treatment was a low one. I suffered depression, constant brain fog, was tired all the time and was not enjoying life. I have MS and have since discovered through the treatment the underlying causes to many of the problems I faced. 6 months on and still enjoying the wholesome healthy foods, my family and I are enjoying the transformation. I couldn't be happier!"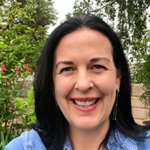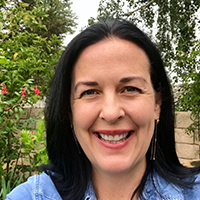 "Last August 2016 I began my healing journey with Dr. Will Cole. Prior to finding him I had struggled with multiple autoimmune diseases and all of the ugly symptoms that go along with them; at 44 I felt trapped and hopeless in a broken body. Dr. Cole helped me find the missing pieces to my body's personal puzzle and has slowly but surely put this girl back together. Though my healing journey is far from over I haven't felt this good in years! I can't thank him and his awesome staff enough for all of their loving care and support. At 45 I have a new sense of freedom and am full of hope!"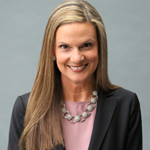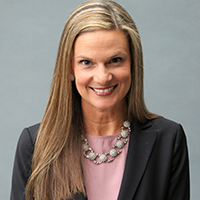 "To quote the president of the company I worked for back in 2008, "Christa, you are the sickliest person I know!". He was right! For years I suffered with out of control thyroid disease (Hashimotos), abdominal issues, brain fog, bronchitis and/or pneumonia on a regular basis, unexplained hives, joint issues, severe allergies…I was always sick. After years of visiting countless physicians and specialists who wanted to throw pills at me to solve my issues, I decided I'd rather learn the drivers of my illness in order to determine the proper solution(s).Using a functional medicine approach, Dr. Cole identified that food was the underlying driver of the majority of my health issues. He found that I have a sensitivity to gluten and dairy, and provided a specialized diet/protocol to eliminate those foods from my diet and heal my gut. After 15 months of following the protocol, I have seen AMAZING results. My thyroid disease is finally under control. The cyst/nodule I have had on one of my thyroid glands for years has completely disappeared. I have not had bronchitis or pneumonia (or really any sort of a cold) in 15 months. No brain fog. The hives have virtually stopped, and my joints are stronger. My insulin resistance numbers have decreased in half. And lastly, my allergies have significantly improved! Decreasing the inflammation in my body has also resulted in two additional benefits I was not expecting – my eyesight has improved and I lost 10 pounds without even trying.I never would have dreamed food could impact my health the way it has, but I am now a firm believer in a functional medicine approach to healthcare. Thank you Dr. Cole!!!!"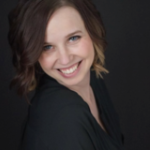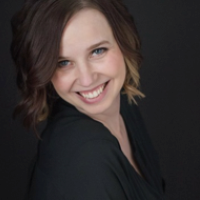 "Before I met Dr. Cole, I had been feeling terrible for years. I was in my mid-twenties when my body just felt like it was falling apart. My muscles started hurting, I was always tired no matter how much rest I got, and my brain just didn't function the way I was used to. I grew up in a farm where I learned to always work hard, and my illness took away my work ethic. At first it was hard to make it through 8 hours of work. Then, 4 hours was difficult. I was only working a few days for a few hours each day. It took me days to recover enough to try to work another day. It always also took me hours to get out of bed. I heard about Dr. Cole on KLOVE and I instantly knew I needed his help. Him and his team looked into everything, ran a bunch of tests and helped me change my life. Less than a year later, I'm back to feeling like me. I'm working full time plus running my own business on the side, and I have energy to play with my girls. I fully believe Dr. Cole saved my life. And I cannot thank him enough."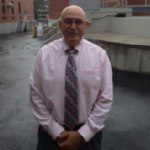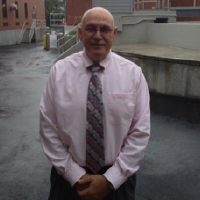 "With my prescription list growing every year, I knew I needed to do something differently or I would die! In 5 weeks on Dr. Cole's program I went from 40 units of insulin to ZERO units! In 2 months my A1C has gone from 8.8 ON medication, to 6.3 WITHOUT ANY medication!"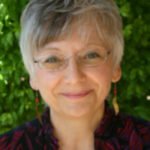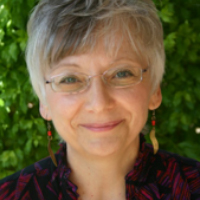 "Thanks again for your commitment to me and my health. I have NEVER had a doctor that individualizes care as much as you do or one that really listens as patiently as you do. I realize, getting healthy is going to be a process. But I am now moving in the right direction thanks to your care and expertise."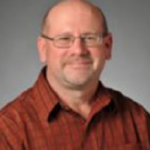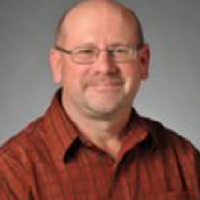 "I saw Dr. Cole's ads in the paper and was skeptical. I went to his seminar and, although still skeptical, the message made sense to me. I did the initial consultation; and the conversation that we had convinced me that this was the route I wanted to take. The program is easy to follow. I look at it as an education for a lifetime. These results have been amazing. I started the program with an A1c of 9.0; and in a little over three months later my A1c is now 6.2! I am going to continue to follow the program to get that even lower. I must warn you of the side effects of this program: I now have more energy than I have had in a long time and I feel great all the time. Just ask my wife! Thanks Dr. Cole!"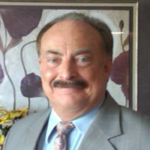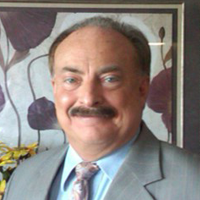 "Hi! My name is Bill Allison. I am ever so grateful to Dr. Will Cole and his amazing staff of medical professionals guiding me on my journey in dealing with hypothyroidism and a condition called leaky gut. That journey started back in June 2016 when I attended one of Dr. Cole's free seminar's regarding the thyroid. It was not only informative yet compelling enough for me to take action to get to the root cause(s) of my medical condition which I have been dealing with for many years. I was not seeing any positive results through the customary practice of just taking doses of thyroid prescriptions. I am currently in a recommended program of one year. I've lost approximately 25-lbs as a result of the program, my lab test results have significantly improved through diet, proper supplementation, all combined with the professional counseling I definitely needed. I am extremely pleased with the results! Tremendous thanks go to Dr. Cole and your staff! I thank God for all of you!"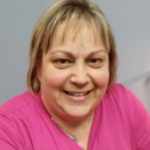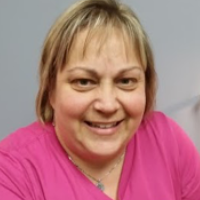 "I have been a diabetic for the last 10 years, and it was going in the wrong direction. I was getting more medications and my A1C always seemed to go up. I felt awful. Things weren't looking that great for me. I have a son and I wanted to see him graduate high school and be around for him, and I wasn't feeling like I would be. I came in to see to Dr. Cole at one of his seminars. During my program with Dr. Cole my A1C has dropped from 8.5 to 6.4. My medications have been cut in half, my blood sugars are really good and I feel really good. I have more energy and my joints don't hurt anymore. This program has really changed how things are going for me!"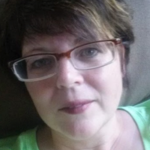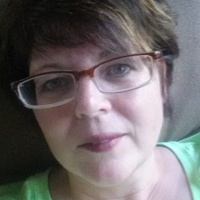 "Before meeting Dr. Cole, I was feeling extremely defeated. No matter what I was doing over the last several years I continued to gain or maintain an unhealthy weight. No one seemed to hear me. I didn't know what to do. My path finally lead to Dr. Cole. The very first thing that really impressed me is that he HEARD me. In all my despair, he believed he could help me. I was completely impressed by the thorough testing Dr. Cole did. When he told me the list of things that were wrong with me, I had never been so happy to be sick in all my life. His words to me, "You could eat like a bird and never lose weight." I felt like those were the best words of my life! The weight is coming of slowing but it is coming off. I feel like a new person. I am on the road to recovery and have a different view of the foods that I eat. I am so grateful to Dr. Cole for hearing me when no one else took the time to listen."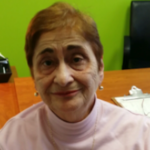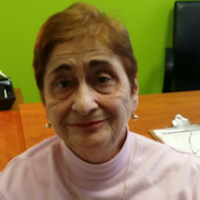 "I was diagnosed with diabetes 1.5 years ago, and my life took a turn for the worse. I had to retire early because I had a hard time functioning with my job. I told my son about Dr. Cole's seminar and he thought we should go. My son went with me, and was really impressed with the program. I have been on the program for a few months and I am really happy with it! I have lost quite a bit of weight and haven't been this weight in 20 years! My A1C is below 7 and my blood sugars are coming down. My endocrinologist even wanted to lower my medications. I feel good! I have been very, very happy."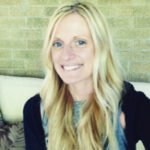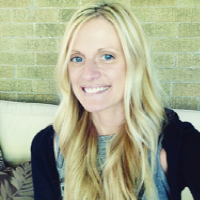 "I looked back on the last six months and can't believe the progress I've made. My family and I cannot thank you enough. I was a slave to a sick body for so long, and every doctor I saw was unable to help me. Until God sent me to your website it was truly an answer to our prayers.I just wanted to say thank you and let you know how grateful I am that you have given me my life back, instead of every second of my life being consumed by illness!"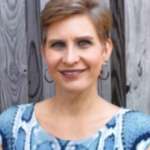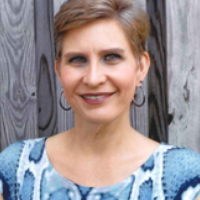 "When I first started seeing Dr. Cole I was pre-diabetic, overweight, having neck pain and inflammation in my head, and experiencing food sensitivities. He used a variety of diagnostic tests to determine that I was suffering from intestinal permeability, Hashimioto's thyroiditis, as well as other hormonal and autoimmune issues. I have lost 110 pounds while in his care and have learned so much about my body and how to take better care of myself. Dr. Cole listens to his patients concerns and offers supportive advice. He has been able to provide me with answers regarding my health when my conventional medical doctors were not able to offer me any solutions. I am grateful for Dr. Cole's help and knowledge of Functional Medicine."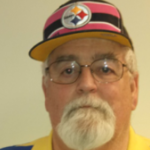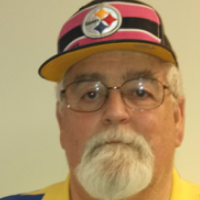 "Dr. Cole, As you know when I first came to see you my glucose levels were climbing with no end in sight. After starting your program the levels are at normal and my weight continues to go down! I feel much better, with a lot more energy. Thanks for a great program!"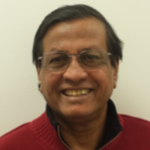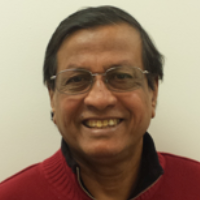 "I am 68 years old and I was diagnosed with type type 2 diabetes 6 years ago. I was on diabetes medicine and my A1C was at 9. I have been a patient of Dr. Cole for the past six months and my A1C is now between 5.3 to 5.5 (Normal range for non Diabetics) and I no longer take diabetes medicine. I have lost 25 lbs. and feel great. I am determined to follow Dr. Coles advice for the rest of my life and be free from diabetes."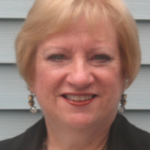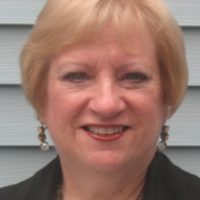 "After completing the program with Dr. Cole I was able to achieve all of this without medication! My A1C is down from 10.5 to 6.1 and my fasting glucose went from over 240 down to under 100. I wish I had known about this program years ago. I now have an indescribable peace of mind knowing that my health has improved greatly. I am thrilled with the results for the diabetes, and a weight loss that seemed impossible to achieve in the past."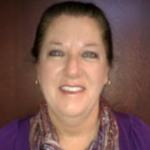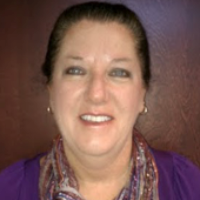 "Before I met Dr. Cole, I had no energy, I couldn't lose weight, and my joints ached. Dr. Cole took the time to run tests that actually looked at my underlying issues. Now I have 10x more energy, lost 16 pounds, and have no joint pain! Dr. Cole helped me get my life back!"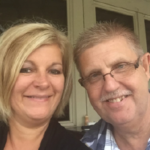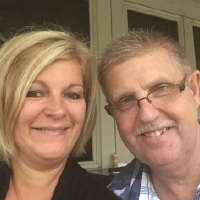 "This program has been a REAL game changer. I was border line diabetic with daily fatigue, frustration with being overweight and inability to lose the weight and the affects of arthritic pain. Now I have blood work and blood pressure levels that I thought only athletes could have, 50 pounds lighter , energy and reduced arthritic pain , best of all REAL enthusiasm to enjoy daily life again and the ability to share this feeling with family and friends, before I couldn't even keep up with my 2 and 3 year old granddaughters , glad to say those days are in the past."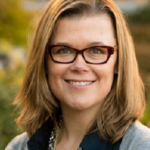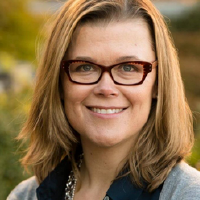 "Dr. Will Cole is a fantastic and knowledgeable doctor who cares deeply about his patients. His expertise in the microbiome runs deep and his science-base, but simple recommendations can help restore gut health and promote overall wellness. His insights are a must for anyone who cares about their overall health." - President & CEO of Yellowstone Park Foundation, and former Executive Director of the Environmental Working Group (EWG)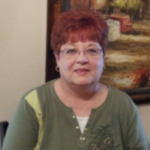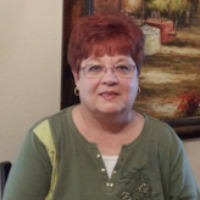 "With just a few weeks on Dr. Cole's program, my blood sugar is lower and I'm taking less insulin! My joints and muscles are not hurting anymore, and I've lost weight! This program is fantastic!"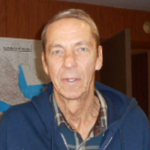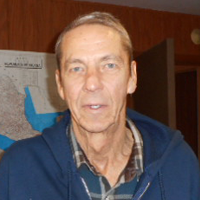 "I am 68 years old and I have had many health issues in the past. I have gone to many regular doctors and ask them to do tests to determine what the underlying problems where that was making me ill. they told me they were not aloud to do the tests because insurance would not pay for it. they said there was nothing wrong with me that I was just dehydrated and I needed to go home and drink more water. then I found doctor Cole. he was the first and only doctor that was smart enough to do the tests I needed to determine what was really wrong with me. I have been on Dr Cole treatment plan now for 9 months and I feel great. I have lots of energy and stamina. I feel better than I did when I was a teenager. I can run up a flight of stairs without getting winded. I haven't been able to do that in more than 35 years. I wish I would have found Dr Cole many years ago. it would have saved me a lot of pain and suffering. also I lost 25 pounds of unwanted weight without dieting. life is a lot more fun when you feel good. thank you Dr Cole."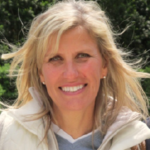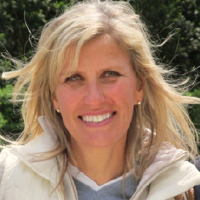 "I had recently been diagnosed with an auto immune (AI) disease and differing AI diseases run in my family (Mother and siblings) so along with my husband, who had more acutely severe symptoms, we chose to consult with Dr. Cole. My symptoms were annoying and uncomfortable however within the first 2-3 months of treatment they had gone and my AI disease is now in remission! The protocol we followed under Dr. Cole's supervision was at first a little difficult whilst making so many changes to our daily diet and habits, however in a short period of time I got so used to it and found I really enjoyed the changes and benefits! It has now become such a routine part of our lives and we are so thankful to have had Dr. Cole guide us and direct us back to healthfulness!"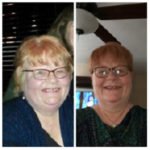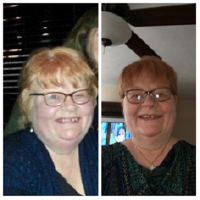 "Prior to starting this journey I was always tired, suffered from brain fog and could not lose the weight that piled on over the years. I wondered if I would recognize feeling healthy again. Well, I'm happy to report that I did recognize it! Around Dec. I realized that my memory was doing better, I wasn't exhausted all the time and the weight started coming off. To date I have lost 31 lbs."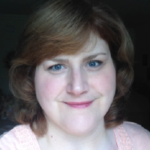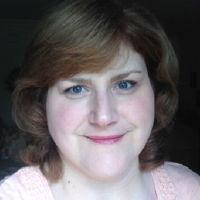 "I came to Dr. Cole seeking help with my wrecked immune system, rheumatoid arthritis and thyroid disease, and digestive issues. Dr. Cole prescribed dietary changes and natural medicines that have resulted in a loss of 75 lbs, my fasting blood sugar normalizing, having my blood pressure medication cut in half, reduction in the amount go thyroid hormone I require, relief of many digestive symptoms, strengthening of my immune system, balancing of my hormones and easing of my arthritis symptoms! Dr. Cole also provides great support, resources, and suggestions to make taking these positive changes in my health possible."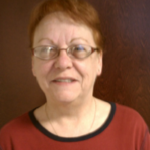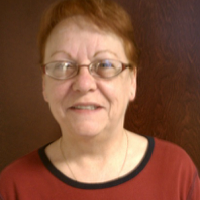 "I was told for years that the solution was more prescription medications. And then I found Dr. Cole. After 5 weeks I am surprised and thrilled to report that I am completely off all my medications! I have increased energy, and have lost 10 lbs. I'm even sleeping through the night. I can't thank Dr. Cole enough for finding the answers and giving me the solutions I have been searching for."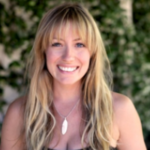 Kathryn Budig
International yoga teacher and author of Aim True
"I'm so fortunate to have an amazing job that takes me all over the world. The downside of that is a lack of routine that wreaks havoc on my digestive system. For years, I struggled to find a way to feel balanced and healthy. Dr. Will Cole played a huge role in helping me find a way to re-boot my system and make me feel strong again, whether at home or on the road. Now, I'm back to feeling empowered and in control of my body, and I know that is in part because of the way Dr. Cole guided me down path towards daily optimal health."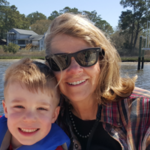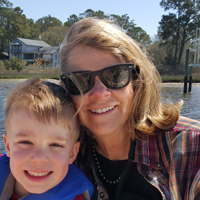 "When I first came to see Dr. Cole, I was experiencing digestive problems, high blood sugar, joint pain, fatigue, and high cholesterol. Dr. Cole set me up with a protocol that included a paleo diet, labwork, supplements for my particular problems, and ongoing support either in his office or by phone. After a short time on this protocol, I began noticing improvements in my ability to move freely, to eat comfortably, and to feel alert and energetic. I lost 20 pounds, and both my blood sugar and cholesterol levels dropped. It is hard in this culture to eat wisely at all times, but when I falter and revert to my old ways of eating with the accompanying bad health impacts, I can always get myself back on the path to good health by using the tools and strategies that Dr. Cole has given me – and for this I am very grateful."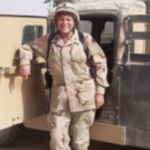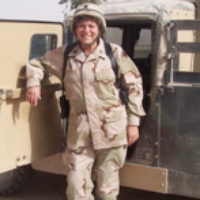 "I suffered for over one year, going from GI doctors to GI doctors, 3 in total, with no relief. All said I had Irritable Bowel Syndrome and offered me a prescription. I refused as I wanted relief, permanently. Then I went to a seminar of Dr .Cole's and said to myself, "He is talking about me". Within days of following his advice I felt 50% better, better than I had felt in over a year. His lab workup and advice has made me a new person. I can now function in the mornings (before I couldn't leave my house till the afternoon as I was so sick) and have my life back. He is on top of this and I couldn't be happier. The office is always available to email or talk to. The pain is gone but I still have a long way to go……a long way without pain. A great side effect for me was I lost 20 pounds, something I couldn't do before Dr. Cole's help."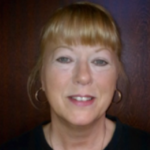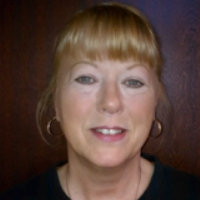 "Before I met Dr. Cole my blood sugars were in the 200's, and I felt like I was dying. 3 weeks on the program that was designed for me and my blood sugar is 67 points lower and my blood pressure is coming down! I've lost weight that was impossible to lose before, I have so much energy, all without any medications!"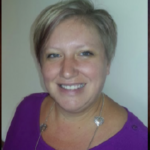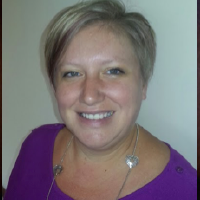 "Dr. Cole has given me my life back! When I first went to Dr. Cole's seminar on reversing diabetes, I was skeptical on how it would all work. All I knew was I had to try something. I am 37 years old, diagnosed with Diabetes 5 years ago; I was always tired, gaining weight, unhappy, and just felt like life was passing me by. Now, I am off my medications, living my life, playing with my children and loving it! I have the tools and am gaining knowledge to live a fuller life. I feel blessed to have started on this journey…I am healthier, my whole family is healthier, and I am instilling habits that will carry them throughout their lives. Allowing them to live a life without diabetes!"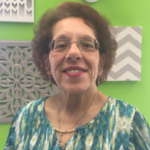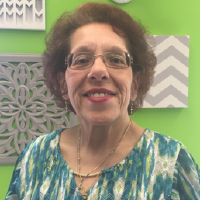 "In December 2015 my husband David and I attended one of Dr. Will Cole's free dinner presentations. We were both having health issues. After hearing Dr. Cole we both knew we needed to let him help us get healthier. In fact we signed up that evening. We started our new way of life January 2016. It was one of the best decisions we've ever made. I myself have thyroid issues, brain fog, stomach problems, and achy arthritic joints. Three months into the program, my brain fog has pretty much cleared up. I can now eat without stomach pain and bloating. My arthritic pain is gone and my crooked arthritic fingers have straightened up. My leaky gut is being healed. I have lost 11 pounds without being on a "DIET". I haven't felt this good in years! I have no more sugar cravings. Who knew… no counting calories, measuring and weighing foods could make me lose weight and get healthy. All I did was give up eating processed foods and now eat organic vegetables and fruits, grass fed meats, wild caught fish, and good healthy fats. Thank you Dr. Cole and staff for your care and guidance. I now feel like I can truly live my life abundantly!"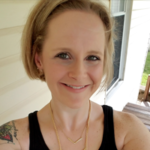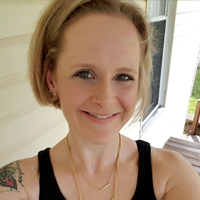 "Dr. Cole and his staff have given me my life back! Before working with Dr. Cole, I could barely get out of bed in the morning, and daily life was exhausting and difficult to manage. Now, I've healed myself from the inside out, lost weight, and have a renewed sense of energy and life! Trust the process, do the work, and this will be you too!"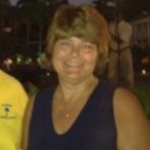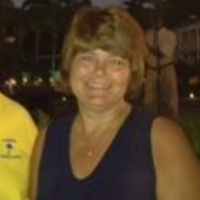 "Dr. Cole you have given my husband and I so many reasons to be thankful. After following your protocol for two months I have never felt better. I have seen all kinds of professionals concerning my stomach problems with no success. Through extensive blood work you have created a plan for me that works. I'm now off all my medications and down 13 pounds! My acid reflux is gone and I feel great. I look forward to continuing working with you on our program. You're a life saver!"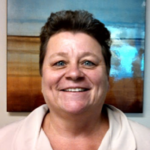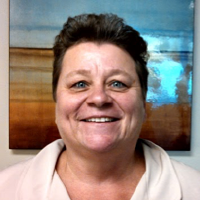 "Until I attended one of Dr. Cole's workshops, I felt as though I was doomed. I was taking insulin before every meal, with no end in sight. I truly believed there were alternatives to medications and Dr. Cole proved it to me. After 5 months, I am insulin free and 50 pounds lighter! I recommend this to anyone who is serious about their health. I feel like a new person."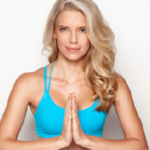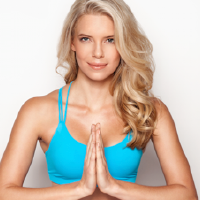 Nikki Sharp
wellness expert and best-selling author of 'The 5-Day Real Food Detox'
"Dr. Cole's new book is highly informative, yet easy to understand when it comes to what we should be eating and how to combat issues you might be facing. As a health expert, it's very important for my clients to know the 'WHY' behind how certain foods can affect them and I believe this book gives great insight into solving some of those unanswered questions. Dr. Cole is on the forefront of functional medicine and is leading the way we look at food, our body, and the connection with the mind."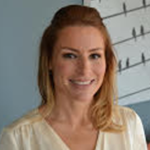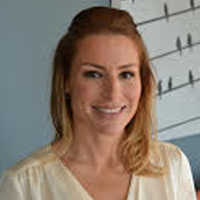 "Before finding Dr. Will I was aimlessly doing everything I could to feel better, but nothing seemed to help. I spent ten years getting brushed off by conventional medicine doctors only to see my health dramatically decline.After finally convincing my doctor to run some tests, I was diagnosed with Hashimoto's Disease. They prescribed medication and sent me on my way but I knew there was more to the story and conventional medicine doctors were not willing to explore it. Frustrated and exhausted, I refused to accept this as an answer, found Dr. Will and my life changed! He not only listened to me but he heard what I was saying and most importantly he had solutions.His extensive lab work revealed I not only have Hashimoto's Disease, but I also have Epstein Barr Virus, Chronic Fatigue, Adrenal Fatigue- Stage 5, IBS (possibly Leaky Gut), food sensitivities and harmful toxins. Overwhelmed by it all, Dr. Will thoroughly explained what it all meant and created a protocol based on my specific needs.Dr. Will takes a whole body approach to problem-solving your health challenges and creating a treatment plan which, in my opinion, is imperative when it comes to finding the right doctor. Dr. Will and his team provide incredible support, taking the guesswork out of the equation. Their knowledge is scientific and current. Their strategy is smart, realistic and manageable while setting patients up for life long success.Some of the greatest gifts I'm learning from Dr. Will and his team is that "healing is possible" and that our bodies are not against us, but fighting for us every second of every day. Most importantly, I've learned "you can't go at it alone!" You can't waste your time trying everything that "claims" it will make you feel better! You can't waste your time running from one specialist to another trying to spot-treat your health, and you can't waste your time feeling sick anymore! Healing isn't just about eating the right foods, it's truly about the mind, body, and spirit. Once you own it and work with Dr. Will miracles can happen. "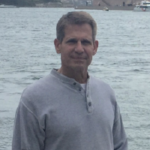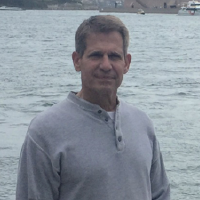 "A few years ago after a lifetime of taking good, health conscious care of myself, I started having digestive issues. I spent years doing the rounds of numerous GI specialists (all diagnosing me differently and treating me differently), dieticians, nutritional experts, as well as trying alternative practices such as hypnotherapy and acupuncture. No treatment gave me any sustainable relief. I was dependent upon medication without which daily life was almost intolerable. Deciding to consult with Dr. Cole turned out to be the best decision ever. Since starting treatment with Dr. Cole my general health, ability and approach to my daily activities has improved dramatically. In less than 3 months I was off the medication I was so dependent upon, my energy levels have improved greatly and I feel normal again. I highly recommend Dr. Cole as he is truly the only practitioner who has made a substantial and lasting difference for me. He also is a really nice guy who is thoughtful, professional, responsive and compassionate."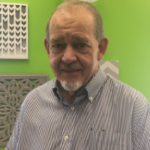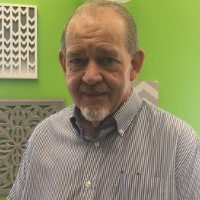 "In November 2015 I was on two types of insulin, one of these medications caused my body to retain fluids, and for a lack of better words, to thicken up. The clothes that I had worn just a month before did not fit. My legs had swollen up and they were seeping fluid, causing the front of my pants legs to become wet. I had to place bandages on them to control the seepage. My wife noticed a program that Dr. Will Cole was presenting on leaky gut syndrome. At first I wasn't sure that I wanted to attend this lecture but we attended it in December 2015. After listening to Dr. Cole's presentation I knew that this was something that we had to proceed with. It was one of the best decisions that I have made other than marrying my wife, Valerie. My blood, stool and saliva, specimens were sent to the lab. I learned that I truly have a leaky gut problem. I was allergic to gluten, and had a candida yeast infection. I had low iron and vitamin D deficiency. Since January 2016, following the protocol that Dr. Cole laid out I can say in all honesty I have not felt this good in a long time. I was informed by my endocrinologist that I no longer have to take insulin, and my cardiologist said I could reduce my blood pressure medication. I am now down to one pill a day. My blood pressure is down as well. Since January 2016, I'm down 48 pounds. This is not a diet but a lifestyle change and one that I can say is for the better. My health is better than it has been in a long time. I have more energy and feel good about life in general. I feel good about me."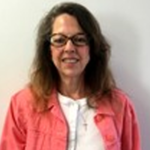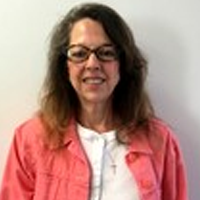 "My healing journey began about a year and half ago. I was overwhelmed and confused about how to take control of my health needs until I met Dr. Cole. Then he and his staff gave me straight-forward advice, plans, and support whenever I needed it. Not only has my health improved, but my perspective on life has changed also."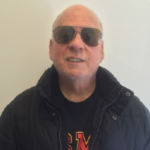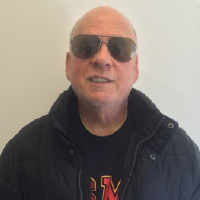 "My adventure with Dr. Cole began after attending one of his presentations. I was 71 at the time. My goes, expressed at our first appointment, were to drop a number of expensive prescriptions and lose some weight. I began following a series of food consumption protocols (some seemed strange) but Dr. Cole guided and encouraged me throughout. After about 10 months, I've had the following results: Weight 175 down from 225; Waist 33'' down from 38''; 3 prescriptions dropped; insulin down from 30 units daily to 10 units only occasionally. I feel better than I have in years and am a very happy camper."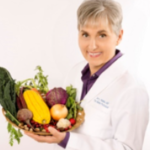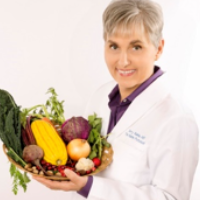 Terry Wahls, MD
Author of The Wahls Protocol on Dr. Cole's elimination diet video course
"I love this course (The Elimination Diet)! Dr. Cole has made the elimination diet easy to understand for everyone! He takes the guess-work out of what to do so that you can have the tools to take back your health. You will learn exactly which foods to eat and not eat and with the delicious meal ideas you will see just how delicious eating healthily can be."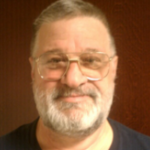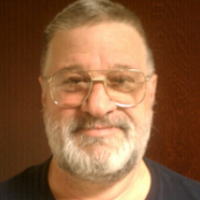 "Before meeting Dr. Cole, my doctors wanted me to have gastric bypass and to be put on insulin. I wasn't going to do it! Even on all my medication my blood sugar was high and my A1C was 8.2! Now, on Dr. Cole's program my A1C is 5.7, my blood sugar is normal, and I am off my blood sugar medications. I lost over 60 pounds and I feel great! I am diabetes free!"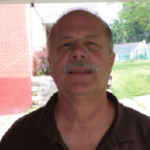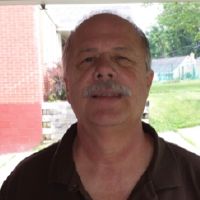 "I have been a patient of Dr. Coles since April, 2014. When I started his program I was on 12 medicines and my diabetes was getting out of control. I was on the verge of having to start insulin shots. With just a few months on Dr. Coles program, I am already off two diabetic medications and have lost 43 pounds! I have more energy and I am also sleeping better at night. In the next few months on the program I am set to eliminate more medications and shed more pounds! "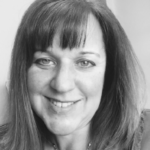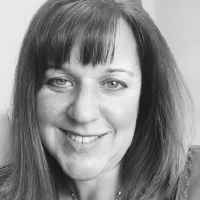 "I have been under Dr. Cole's care for a year now and I am in such a better place with my health and my understanding of what foods work and don't work for my body. When I started working with Dr. Cole, I had very bad digestive issues, acid reflux, and bloating and gas with many different foods I ate. When we did the initial testing at the beginning of the year, we found much more going on internally than just the obvious thyroid condition I already knew I had. Dr. Cole and his team worked closely with me to educate me on the different food choices I needed to make and helped guide me through it, as it was not easy to change my eating habits. Within a few months of being on his plan, I was able to see the changes in my body and my weight and it encouraged me to stick to it. This is not an easy process and there were many times where I questioned what I was doing and if I should keep going. Now looking back after a whole year on the program, I no longer have acid reflux, gas or bloating and I know what foods are my triggers so I can avoid them or quickly regroup if I eat them. The whole process has taught me that this is a life long journey and not an overnight fix. With the results I have experienced so far, in just 12 months, it is definitely worth it."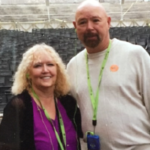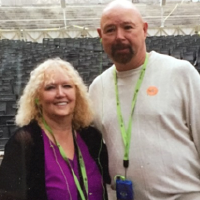 "We decided to go to Dr. Cole when Ron found out he was diabetic and on insulin, and I had asthma that was not controlled. Dr. Cole found some other issues we were having. So with the proper food I am no longer using my inhaler and we are working on my thyroid. Ron is also off most of his meds. Also, we did lose weight."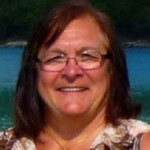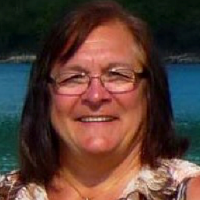 "I began going to Dr. Cole at the end of December 2013 because I was concerned about the effect Diabetes and High Blood Pressure were having on my health. Since beginning Dr. Cole's program, my A1C has gone from 9.0 on medication to 5.9 without medication; I have lost weight and have been able to stop taking prescription drugs for Diabetes, High Blood Pressure and Cholesterol. I have gained complete peace of mind that if I continue with what I have learned through this program that I will have a lot more years to enjoy all life has to offer."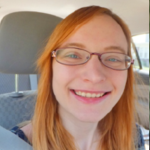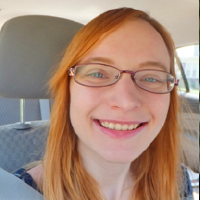 "Before functional medicine I was lost, my life determined by how sick I was that day. I would get dizziness, nausea, weakness, and other symptoms that attacked me at random and slow me down, I couldn't live my life. I would see other doctors, cardiologists, therapists etc, in hopes they could find out what was wrong with me. Over a span of 10 years of being sick I was pretty much done wanting to give up and just accept the fact I would never be a normal healthy person. With Dr. Cole I have lost close to 20 pounds and now I have more confidence than ever and don't feel sick all the time."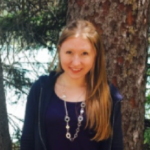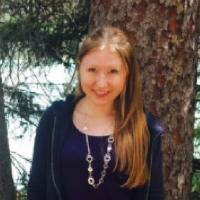 "Before I met Dr. Cole, I was on strong stomach medication for three years for my GERD. I began to feel helpless and didn't know where to turn. Dr. Cole helped me to put my health and my life back into my own hands. By following his dietary protocol, I have been able to cut my medication in half within just a few months. Now that I'm on the road to recovery, I feel healthier and happier. Dr. Cole and his team are always just a phone call or email away, and I can always feel their support!"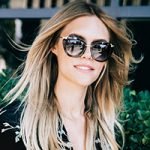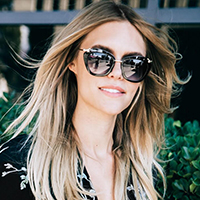 "I have had bloating problems for about ten years and fatigue issues for about six and Dr. Cole was the first person to get to the root of my issues. It was such a relief to know the exact problems and have a team to fight them full force alongside of me. Dr. Cole's detailed plan that was constructed personally for my healing has been a game changer. He and his team have made it feel so attainable with recipes and encouragement throughout the week. I couldn't be more thankful."- Author, lifestyle blogger, and entrepeneur
"Before starting to see Dr. Cole, I was barely functioning. It was tough for me to make it through the day. I have multiple conditions that can make daily life very challenging most of the time, primarily being Sjogrens, migraines, chronic fatigue, and fibromyalgia. Since starting with Dr. Cole and using the protocols that he had set up for me eight months ago, my migraines have almost stopped, my energy has increased dramatically, my pain has improved, my concentration has improved, I can sleep through the night and be ready to go in the morning and without trying I have lost 55 lbs. I have hope in a brighter future for me and my monastic community."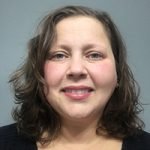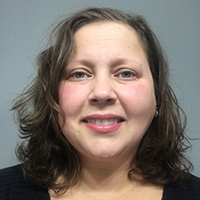 I have been overweight and suffered from chronic constipation since my early teens, at 37 I was diagnosed with type II diabetes and was constantly fatigued. As the traditional medicines were not controlling my diabetes, it was suggested that I go on insulin. This was the turning point for me. I knew I did not want to give myself injections for the rest of my life, that is when I decided to reach out to Dr. Cole. Through his care and the support of his amazing staff I am re-teaching myself how to eat for optimal health, and it is working! In the few short months I have been under Dr. Cole's care I have seen a decrease in what I thought I would just have to deal with the rest of my life. Truly thankful for all of your help.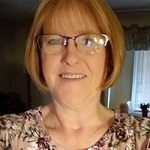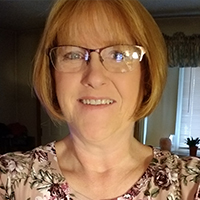 It was after being diagnosed with Grave's disease in the Spring of 2017 that I began to seriously look for an alternative approach to feeling well that did not involve prescription medications or surgery. Quite by chance, I attended a seminar given by Dr. Cole, and thus began my current wellness journey. This is all totally new territory for me, and at times it has not been easy, but Dr. Cole and his staff have been there every step of the way providing encouragement and support. I am 6 months into this journey and am finding the "me" that I lost somewhere along the way. I feel better than I have in a long time. I have more energy, I am sleeping better, I am off mostly all  medications that I was taking, and I have lost a great deal of weight. With an open mind, and by taking it one step at a time and one day at a time, I am well on my way to a healthier and happier life. I still make mistakes and slip every now and then, but I know now, that this is okay and that I am not perfect. My journey is nowhere near complete, and I have a long way to go, but thanks to Dr. Cole and his staff, and with their continued support, I know that it is possible to achieve my ultimate goal of health and wellness.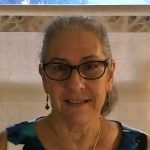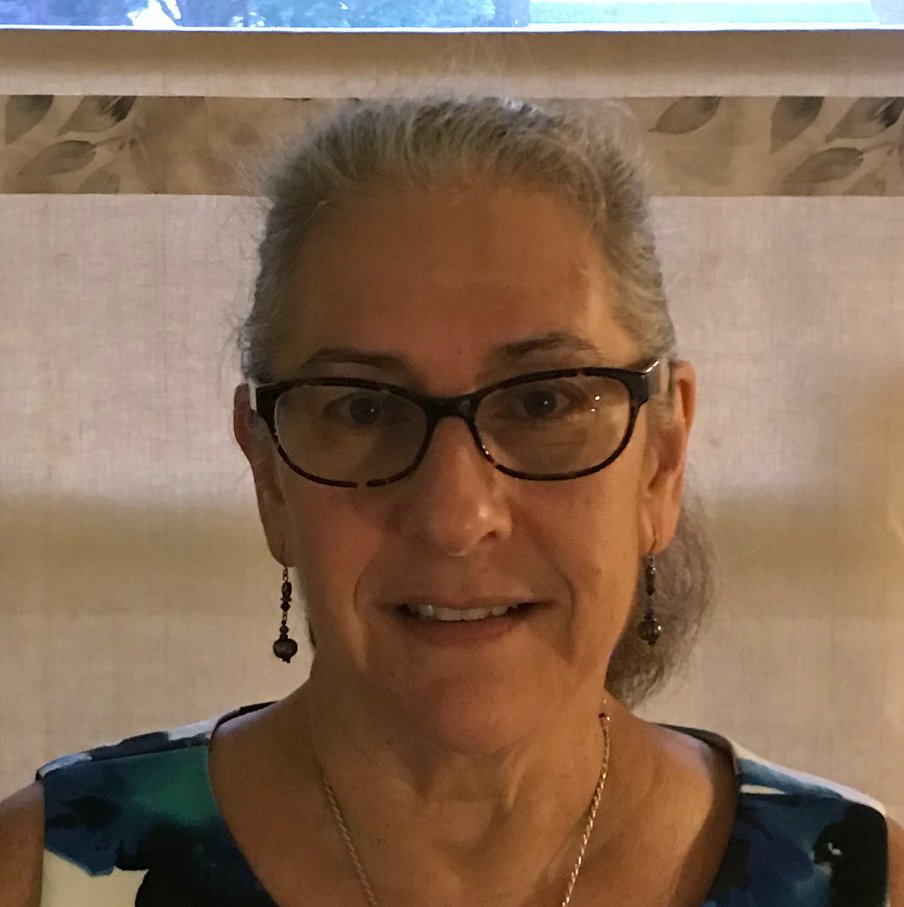 I would like to thank Dr. Cole for helping me to feel better. I first went to see Dr. Cole because I was always tired and swollen. Who knew it was what I was eating. Dr. Cole helped me change my eating habits. I found out that what I thought was healthy was actually not right for me. I am now sleeping better, I don't fall asleep when I get home from work, and my ankles are no longer swollen. I am off a lot of my medications which is great. One of the side effects of this has been weight loss - 43 pounds! More importantly, Dr. Cole insists spouses are on board. My husband has joined me on the journey and he is no longer having to take 4 shots of insulin a day. What can I say, but thank you.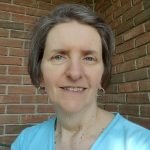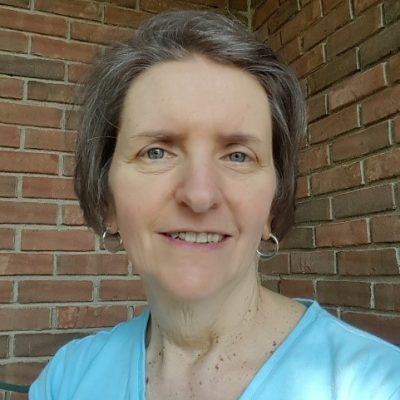 After being diagnosed with RRMS, I started the Wahls' Protocol in an attempt to control my symptoms of fatigue and tenacious migraine headaches. The protocol helped greatly, but I felt more healing was possible, so I began seeing Dr. Will Cole. Under his guidance, the inflammation in my body is at an all-time low, my fatigue is a thing of the past, and I feel I've made a good start on the healing journey for my gut (which was in terrible shape, I found out!) I'm sure I would not have made as much progress on my own, or as quickly, as I have with Dr. Cole and his wonderful staff. As a side note, I am now 110 pounds lighter, and my blood pressure, cholesterol, and triglycerides are all well within the normal range. I am 9 months without a migraine, and I'm feeling better than I have in decades.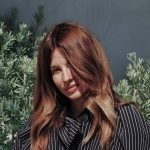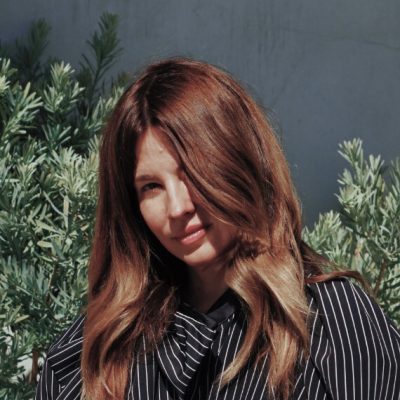 Jena Covello
Founder and Creatrix of Agent Nateur
Dr. Cole and his team helped improve my gut health with an incredible diet plan and supplements that were customized to my blood work. I love that he doesn't use a one size fits all approach. My energy and iron levels significantly improved, and my hair and skin are the best they've ever been in my life.Thank you Dr Cole!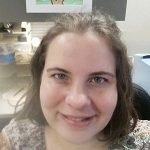 When I first visited Dr. Cole, I was in a place where I had recently been diagnosed with an auto-immune condition that was worsening and was negatively impacting my energy and overall quality of life. I had reached the end of what my other physicians (Natural Medicine Doctor, PCP and Endocrinologist) would recommend without more extreme medical intervention being the next step (e.g. surgery - thyroid removal or radioactive iodine). I wasn't clear on what to do, but surgery seemed like a very drastic next step to me and I wanted to try something else first. I prayed about this conundrum and shortly after I fortuitously stumbled upon an article by Dr. Cole and his approach made perfect sense to me and was exactly what I wanted to try next. When I met him, I was impressed with his knowledge, passion and kindness. We followed my data to learn more about what was going on physiologically. They provided lots and lots of information and videos to set patients up for success in following the recommended new routine. Throughout the process, his team helps coach on what to do with practical guidance, goals, and built-in accountability and support. It's a very pro-patient approach to efficiently succeed at significant lifestyle changes. There is no denying, it's also challenging with a lot of work and commitment required, but it gets easier over time as the new habits are better established. This is a journey toward optimal health, but so far along the path, after 5 months, I've added many new healthy habits, lost weight, and my TSH, in particular, didn't just improve, but it reached the 'optimal' values, which I was told by other doctors was impossible without more extreme interventions. So, that alone is a huge blessing to me! Significant healthy living transformations are difficult to do alone, so I'm glad I improved my chances of success by seeking guidance and support through Dr. Cole and his team! I highly recommend their approach!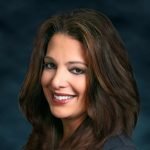 Before working with Dr. Cole, I was suffering horribly with ITP and Hashimoto's Disease. I had chronic fatigue, leaky gut and so much more. It has been 8 months, and I feel like a new person. He saved me!  I don't know what I would do without him and his amazing team. Thank you, Dr. Cole!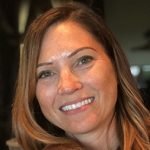 I began suffering from gastrointestinal problems at a young age. Throughout the years I went to multiple providers only to be told either there was nothing to be done and I would have to learn to live with it or was given medications to treat the symptoms. As symptoms continued to progress, they were debilitating at times and I began to feel frustrated and lose faith in conventional medicine as I knew there had to be another way. I view myself as a rather healthy person—eating healthy foods and exercising regularly but a huge part was missing. I knew in order to heal the root cause had to be identified at which time I began searching for functional medicine practitioners. Dr. Cole changed my life. Even though I have only been a client for a short period of time, I have experienced a positive change and have a new outlook on my health and lifestyle. Dr. Cole listens attentively to your symptoms and concerns and provides individual care and programs as he knows that we are each unique and a one size fits all treatment is not effective. I finally feel hopeful as I move forward on my health journey. Without Dr. Cole and his staff I do not feel that would have been possible. All the staff are amazing and truly care about you as a person and not seen as just a number.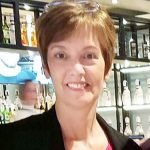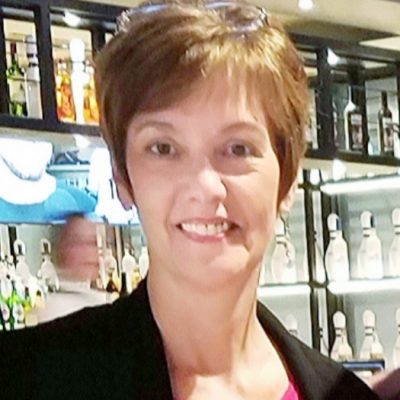 Before Dr Cole, I thought I ate good but Dr. Cole and his team taught me how to eat clean. I did not realize all the toxins, chemicals, and preservatives, that are in our food. I now have a clean diet, and my overall health has greatly benefited. I hope that clean eating will be the 'normal' in the future. Thank you Dr Cole and team.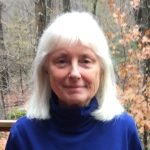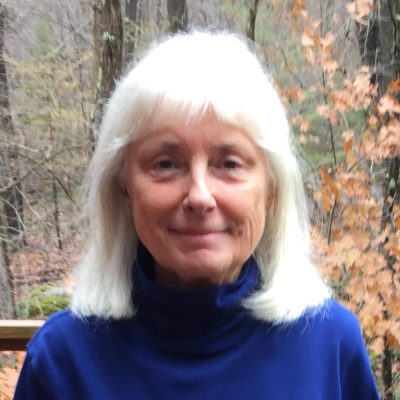 After more than two years with several serious health concerns including cancer, a thyroid nodule, osteoporosis and debilitating hip pain, I determined that I needed help beyond the expertise of traditional medical practitioners. Using the often-contradicting health information on the internet to self-diagnose and self-treat these health problems left me with more questions than answers. I was so grateful to find Dr. Will Cole and his team to help me determine the root causes of MY health problems through a variety of tests, and then design food and supplement protocols to target these causes.  I am four months into the program, feeling wonderful, 30 pounds lighter, much more physically active, no hip pain, and no known advancement of the cancer and thyroid nodule at this time.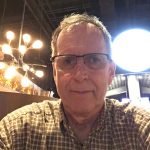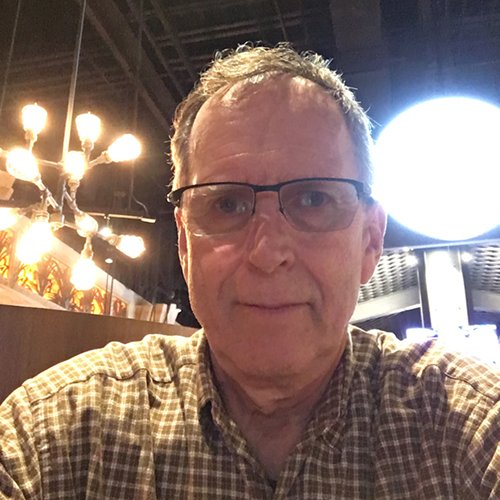 For years I've searched for ways to be healthier thinking if I avoided fats, took lots of supplements, ate more tofu or other proteins, drink more gatorade and followed the latest trends whatever they may be, I would be healthy with less joint pain. Ten months ago my yearly checkup revealed high cholesterol, a fatty liver, and joint pain that was causing difficulty walking. I knew I needed a change regarding my health, but didn't know how. After reading a article by Functional Medicine expert Dr. Will Cole, I was excited to learn that real health could be achieved through diet, education, discipline, and coaching without leaving home for appointments. Nationally respected Dr Cole and his team of health coaching experts have guided me through each step of my most challenging dietary concerns. Dr Cole's approach toward health is complete and reassuring, helping patients worldwide from the initial evaluation, to diagnosing labs, to recommending specific treatments designed for me with a complete focus toward my understanding of what I can expect along the way. I believe Dr Cole's approach to health and nutrition is preparing me for the best years to come at age 65.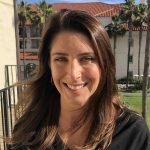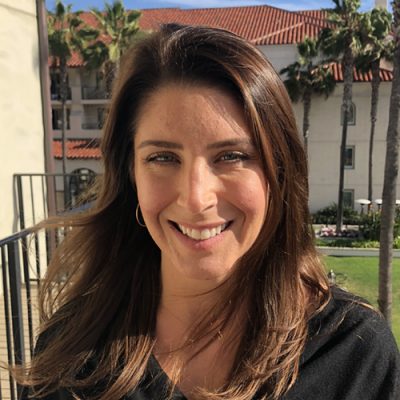 Before I had found Dr Cole and his amazing team my health was poor. I was suffering from terrible acne, anxiety/panic attacks, hormonal imbalances and overall, had very little energy. I saw countless doctors that were not interested in finding and fixing the root of my issues, they just wanted to give me a prescription as a band aid. After working with Dr Cole for the last few months I cannot begin to express what amazing health progress I have made. I finally found a doctor that wanted to find and heal the root of all my health issues. I no longer have the anxiety/panic attacks, my acne is gone and my energy levels are through the roof! I never thought I could feel this good. I am so grateful I found Dr Cole, he has changed my life!
Free Health Evaluation
Start Your Functional Medicine Program Today