Unlocking the Mind-Body Connection: Why Mental Health is Just as Important as Physical Health (+ Exactly How to Support Both!)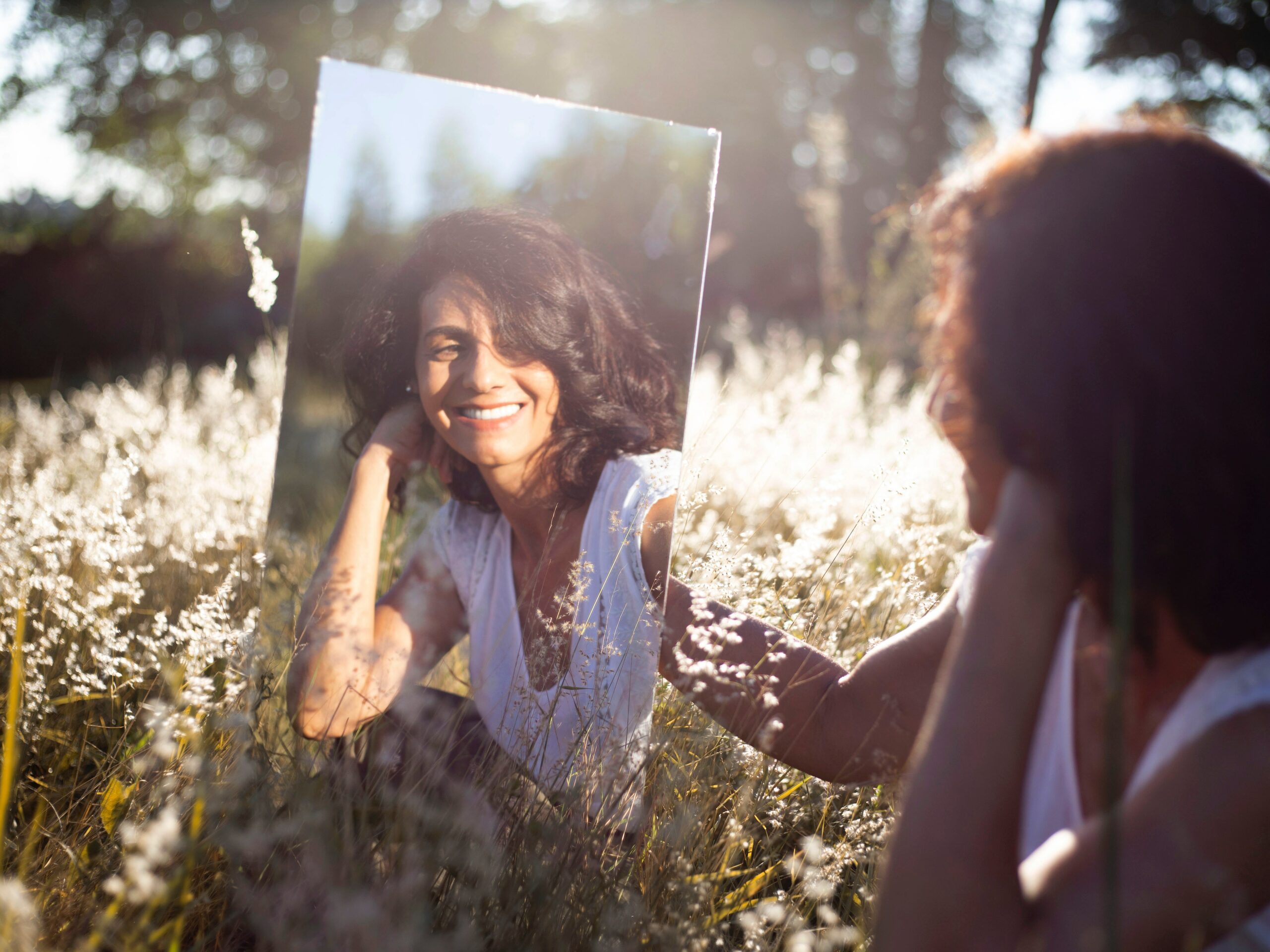 As someone who has spent years working with patients to overcome chronic health problems, I have seen firsthand the powerful link between our physical and mental health. In fact, mental health is just as important as physical health - and we cannot fully address one without addressing the other. 
I don't believe it's a coincidence that mental health problems like depression and physical chronic autoimmune conditions both continue to increase every year. But unlike physical health problems, stigma and a lack of access to help often hinders people from receiving the mental health care they need. 
That's why it's my job to continue to spread awareness around mental health and how caring for both sides of your mind-body connection is key for vibrant health all around. So in honor of Mental Health Awareness Month, I have put together my Mental Health Is Physical Health Bundle to give you the exact tools you need to start caring for every aspect of your health.
Make Your Life a Cleanse
SUBSCRIBER-ONLY GUIDES FOR GUT HEALTH, VIBRANT ENERGY, HEALTHY FOOD & CLEAN ALCOHOL
Get FREE access to these + giveaways, recipes, & discount codes in personal emails from Dr. Will Cole.
In this bundle, I give you everything you need to optimize the pathways involved in both sides of your mind-body connection. Two of my supplements from The Collection - The Brain-Adrenal Balancer and The Probiotic - come together to restore the underlying dysfunctions that are keeping you chronically tired, sick, stressed, and anxious. 
Here's exactly how my Mental Health Is Physical Health Bundle will help you feel more energized and vibrant by restoring your mind-body connection! 
P.S. Make sure to read until the end to learn more about how to get my exclusive bonus editions to the bundle!
1. It will heal your "second brain"
Your gut is often referred to as your second brain. This is because it is formed by the same fetal tissue when you were growing in your mother's womb and is still connected today with each one affecting the other on a deep level. For example, 95% of your "happy" neurotransmitter serotonin is made and stored in your gut. 
This is why when your gut health is compromised due to inflammation, leaky gut syndrome, or bacterial dysbiosis, you can start to experience symptoms like anxiety, brain fog, and depression. 
With 100 billion CFUs per capsule, The Probiotic contains four strains of beneficial bacteria for total microbiome support. Its heat, moisture, and oxygen sealed packaging ensures a more targeted release for restored gut balance, boosted immunity, and enhanced overall health.
2. It will rebalance mood + stress hormones
Hormone imbalance - specifically with your stress hormone, cortisol - is one of the biggest drivers behind stress and anxiety. When cortisol is out of whack it can lead to problems with adrenal fatigue and even mess with important neurotransmitters involved in mood balance.
Say goodbye to mood swings and that constant "on edge" feeling with The Brain-Adrenal Balancer. Since it is formulated with curated blend of clinically tested and proprietary herbs blends like adaptogens and nootropics, it is designed to help regulate cortisol, support relaxation, and reduce stress and anxiety by helping your body resolve many of the biochemical changes that occur as a result of repeated, frequent exposure to stressors and cortisol.
But if you thought this bundle was good, just wait until you see what else we have for you!
When you purchase this limited-edition bundle, you will also receive a few bonus products hand-selected by me from some of my favorite brands so you can continue to fuel your mind-body connection. Just know, products are limited so make sure to get your bundle before these bonuses are gone!
1. Beauty & The Broth
Continue to fuel your second brain with one of my favorite bone broths to sip on-the-go. Beauty & The Broth's bone broth concentrate packs a punch of both nutrition and flavor, by slow-simmering high-quality, organic ingredients until they are reduced to a thick, concentrated gel. They're pouches are easy to take with you wherever you go, since all you need is a cup of hot water to enjoy all of its gut healing benefits.
2. Pique
Pique's natural tea blends are made to facilitate optimal digestion, radiant skin, boosted immunity, sustainable energy, and so much more. Concentrated polyphenols and all-natural probiotics are utilized to support the growth of good gut bacteria for a healthy gut.
3. Humble deodorant
Humble deodorant is made with simple and effective ingredients that you can feel good about, and without aluminum, alcohol, parabens, talc, or artificial fragrance. One of my favorite ways to support both my mental and physical health is through exercise (hello feel-good hormones!), so this is perfect to apply before getting in a sweat!
So don't wait, support total body wellness with my Mental Health Is Physical Health bundle before it disappears on May 31st and save over $30 off regular price!
As one of the first functional medicine telehealth clinics in the world, we provide webcam health consultations for people around the globe.
Photo: unsplash.com
Start Your Health Journey Today
FUNCTIONAL MEDICINE CONSULTATIONS FOR PEOPLE AROUND THE WORLD
View More At Our Store
Purchase personally curated supplements
and Dr. Will Cole's books!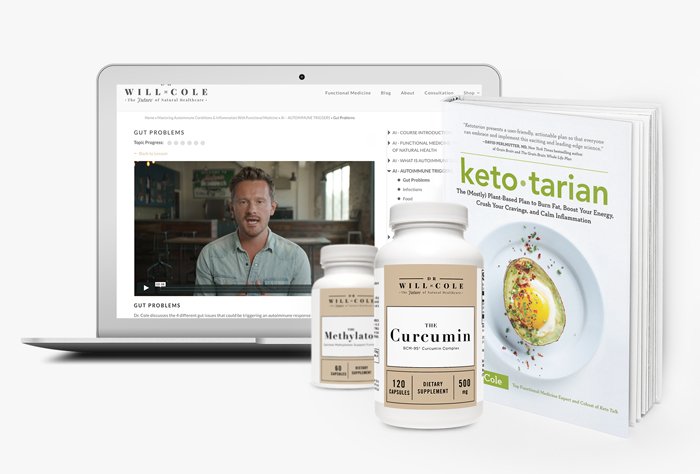 The information on this website has not been evaluated by the Food & Drug Administration or any other medical body. We do not aim to diagnose, treat, cure or prevent any illness or disease. Information is shared for educational purposes only. You must consult your doctor before acting on any content on this website, especially if you are pregnant, nursing, taking medication, or have a medical condition.
Our content may include products that have been independently chosen and recommended by Dr. Will Cole and our editors. If you purchase something mentioned in this article, we may earn a small commission.
Dr. Will Cole, DNM, IFMCP, DC is a leading functional medicine expert who consults people around the globe, starting one of the first functional medicine telehealth centers in the world. Named one of the top 50 functional and integrative doctors in the nation, Dr. Will Cole provides a functional medicine approach for thyroid issues, autoimmune conditions, hormonal imbalances, digestive disorders, and brain problems. He is the host of the popular The Art Of Being Well podcast and the New York Times bestselling author of Intuitive Fasting, Ketotarian, The Inflammation Spectrum and the brand new book Gut Feelings: Healing the Shame-Fueled Relationship Between What You Eat and How You Feel.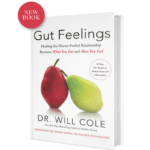 Gut Feelings
Healing The Shame-Fueled Relationship
Between What You Eat And How You Feel