Mastering Autoimmune Conditions & Inflammation With Functional Medicine
Reverse Disease Naturally.
Instant Access To Expert Advice
Do you struggle with unexplained symptoms of inflammation? Do you experience brain fog, fatigue, pain, depression, anxiety, or digestive problems? Have you been diagnosed with an autoimmune condition? Take action on your health today and learn how to reverse autoimmune symptoms, dampen inflammation, balance your immune system and aim to put your AI condition into remission, naturally, through functional medicine and delicious superfoods.

24/7 Access
---
Get access anytime to expert advice with 19 exclusive video lessons.

Exclusive Content
---
Ask Dr. Will Cole direct questions and get exclusive course content.

Get Healthy
---
See the exact labs you need to find out why you feel the way that you do.
Course Overview
45 minutes of educational information + instruction from leading functional medicine expert, Dr. Will Cole.
Tips and tricks to address the root issues, prevent, and reverse autoimmune diseases and inflammation, naturally.
Exclusive e-books on hormone, brain, digestive, and immune health.
Discussion boards to interact with the instructor and other students.
Is This Course For You?
You are diagnosed with an autoimmune condition.
You are struggling with seemingly unrelated symptoms of inflammation such as brain fog, fatigue, pain, depression, anxiety or digestive problems.
You want to learn how to take your health into your own hands and manage it, naturally.
What You Will Learn
We live in a world where healthcare means running basic labs that don't find the root issue and instead provide a growing list of medications to cover up symptoms. Start to finally understand why you feel the way you do and discover what it takes to get on the path to true health.
The differences between Functional Medicine and mainstream medicine so you can have a clear path to overcome your health problems.
The real reason for the explosion of autoimmune conditions such as lupus, rheumatoid arthritis, celiac disease, autoimmune thyroid disorders and why millions live undiagnosed.
The underlying factors to autoimmune-inflammation spectrum disorders like IBS, autism, acne, and fibromyalgia.
The triggers that can cause an autoimmune flare-up.
Which foods to eat and to avoid to fight inflammation and balance the immune system.
A step-by-step walk-through of the exact labs that should be run to find out why you feel the way that you do.
Advanced natural functional medicine tools to calm inflammation.
How to begin reversing autoimmune conditions, naturally.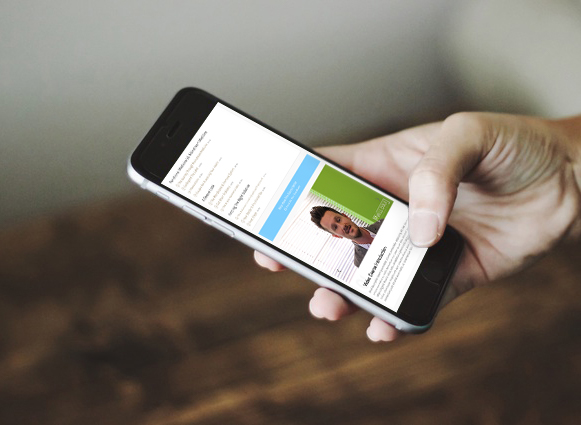 How It Works
You will get lifetime, unlimited 24/7 access to the course wherever you are at. With the ability to pause, resume, and replay any part of the course you can learn at your own pace and come away confident in your newfound knowledge.
You'll receive practical functional medicine tools throughout the course that you can put directly into practice in your daily life. There's no need to wait to start living healthier.
Downloadable Ebooks on subjects relating to hormone, brain digestive, and immune health give you additional resources to build upon your newly acquired knowledge and show you just how interconnected the body really is.
What People Are Saying
"Sure, you could dogmatically take out foods society tell you are bad for you.. Or… you could try Dr. Will Cole's method and find out what ACTUALLY doesn't work for you. Everyone told me my issues were due to pasta… turns out it's eggplant and soy sauce. Through his methods I learned to pinpoint what my body loves and what it hates, which in turn has allowed me to live freely and successfully every moment of every day, without the dogma and stress."
Lauren Imparato, international yoga teacher and author of Retox
"Dr. Will Cole is a fantastic and knowledgeable doctor who cares deeply about his patients. His expertise in the microbiome runs deep and his science-base, but simple recommendations can help restore gut health and promote overall wellness. His insights are a must for anyone who cares about their overall health."
Heather White, leading sustainability and wellness expert
"I'm so fortunate to have an amazing job that takes me all over the world. The downside of that is a lack of routine that wreaks havoc on my digestive system. For years, I struggled to find a way to feel balanced and healthy. Dr. Will Cole played a huge role in helping me find a way to re-boot my system and make me feel strong again, whether at home or on the road. Now, I'm back to feeling empowered and in control of my body, and I know that is in part because of the way Dr. Cole guided me down path towards daily optimal health."
Kathryn Budig, international yoga teacher and author of Aim True
"I love this course! Dr. Cole has made things easy to understand for everyone! He takes the guess-work out of what to do so that you can have the tools to take back your health. You will learn exactly which foods to eat and not eat and with the delicious meal ideas you will see just how delicious eating healthily can be."
Terry Wahls, M.D. author of The Wahls Protocol on Dr. Cole's elimination diet video course
Get Started
$59
(Reg $79)
Video Course Introduction
About Dr. Will Cole 1:06
What This Course Is About and How It Can Help You 0:36
Roadmap To This Course 0:49
Functional Medicine: The Future of Natural Health
The Main Differences Between Functional Medicine & Mainstream Medicine 4:53
What is Autoimmune Disease?
A Deeper Look 6:01
Autoimmune Triggers
Gut Problems 3:58
Infections 1:45
Inflammations 1:40
Toxins 1:06
Stress 0:40
How to Manage Your Autoimmune Condition: The 6 Steps To Balance Your Immune System
Heal Your Gut 1:28
Food & Nutrients 4:20
Bring Down Inflammation 2:13
Make Your Life A Detox 2:36
Balance Your Immune System 2:59
Stress Reduction Tools 2:06
Advanced Inflammation Busters + Immune Balancers
Next Level Ways To Modulate The Immune System 6:32
A Solution Tailored To You
Where Do You Go From Here? 0:57