Estrogen Dominance: A Complete Functional Medicine Guide To This Common Hormone Imbalance
Your hormones are considered your body's messengers, sending signals and directions to every system of your body on how to operate. They work on a strict regime requiring all hormones to be at certain levels in order to function properly. But sometimes, hormones can become imbalanced leading to a slew of health problems.
One of the biggest hormone problems that I see in my telehealth functional medicine clinic is estrogen dominance inflammation, particularly among women. However, just because something is common doesn't mean it's normal. In fact, a lot of women struggle with this issue and don't even realize that it is something to be aware of.
So let's take a look at what estrogen dominance inflammation is, why you need to prioritize taking care of your hormones, and how to rebalance your estrogen levels for thriving health.
Make Your Life a Cleanse
SUBSCRIBER-ONLY GUIDES FOR GUT HEALTH, VIBRANT ENERGY, HEALTHY FOOD & CLEAN ALCOHOL
Get FREE access to these + giveaways, recipes, & discount codes in personal emails from Dr. Will Cole.
What is the root cause of estrogen dominance inflammation?
The ratio of the three forms of estrogen – estrone (E1), estradiol (E2), and estriol (E3) – is important for both women and men; however, women naturally have higher estrogen levels. Both men and women also need healthy progesterone levels to keep estrogen balanced.
This is because progesterone helps balance and neutralize the effects of too much estrogen. Without proper progesterone levels, estrogen becomes out of control, also known as estrogen dominance.
While estrogen is meant to fluctuate throughout a woman's menstrual cycle - low during your period and peaking again before ovulation - estrogen dominance can mess with your cycle and overall reproductive health. This can lead to a variety of estrogen dominance symptoms and chronic health problems.
There are typically a couple of main causes of estrogen dominance inflammation- either your body is making too much estrogen or it isn't breaking down external estrogen and removing it effectively. 
Overproduction and poor breakdown can be caused by:
1. Excess body weight
Since fat secretes estrogen, if you have a higher amount of body fat, you are more likely to also have high estrogen levels.
2. Medications
Certain medications like birth control pills and hormone therapy can boost estrogen levels to an unhealthy level.
3. Stress
Chronic stress can lead to high cortisol which actively depletes your body's estrogen-balancing hormone, progesterone.
4. Xenoestrogens
We live in a toxic world. Xenoestrogens can be found in everything from household cleaning supplies, to plastic, and beauty products and are synthetic chemicals that act as estrogen in your body. Not only do they increase your estrogen levels, but the constant onslaught of these chemicals can make it difficult for your body to break down and eliminate any excess estrogen effectively.
5. Liver dysfunction
Your liver is one of your body's main organs responsible for detoxification. However, if your liver isn't functioning properly, it won't be able to break down estrogen causing it to accumulate in your body.
What are estrogen dominance symptoms?
How do you feel when estrogen is high? The signs of high estrogen can look different for every person and also look different for men and women. Most people who have estrogen dominance experience a handful of the following estrogen dominance symptoms.
Women:
Bloating

Rapid weight gain

Breast tenderness

Mood swings

Heavy menstrual bleeding

Irregular periods

Anxiety

Depression

Migraine headaches

Insomnia

Brain fog

Fatigue

Polycystic Ovarian Syndrome (PCOS)

Hair loss
Men:
Infertility

Erectile dysfunction

Gynecomastia

Low libido

Fatigue

Hair loss
How can I find out if I have estrogen dominance inflammation?
If you are experiencing any of these estrogen dominance symptoms, the best way to know for certain is through lab testing. Urine and saliva hormone labs can give us a complete overview of how well your hormones are functioning. This is especially important considering your hormones are considered chemical messengers, directing the function of various areas of your body.
These labs look at sex hormones like estrogen, progesterone, and testosterone as well as cortisol levels and your HPA-axis function.
How do I get rid of estrogen dominance?
So can you reverse estrogen dominance? Since estrogen dominance occurs because there is a dysfunction with how your body is designed to normally operate, we need to determine how to get back to baseline. In functional medicine, we look at lab work and your overall health case including lifestyle triggers to determine exactly what dysfunction is happening and manifesting into estrogen dominance.
Although every person's health case is unique, there are a few tools that can help you rebalance estrogen levels by addressing the most common triggers of estrogen dominance.
1. Lower stress
In order to keep estrogen-balancing progesterone levels in check, we want to lower the body's stress hormone cortisol, as much as possible. Since cortisol is elevated during times of stress, the focus should be on implementing stress-reducing tools throughout your day. 
Some of my favorites include meditation and mindfulness practices like spending time in nature and journaling. Also, take stock of your workload and personal relationships and set up healthy boundaries where needed.
2. Support your liver
If your liver isn't doing its job at breaking down estrogen, any other efforts you make aren't going to move the needle as much as you'd like. Certain herbal medicines like milk thistle have been used for years to help support optimal liver function by working to restore liver cells that have been damaged from increased toxin exposure. You can take it as a supplement or drink it as tea.
3. Support methylation
Methylation is a biochemical process that happens more than 1 billion times a second in your body to keep you alive and healthy. It works right alongside your liver as one of its primary purposes is detoxification. Many people with immune problems have genetic methylation impairments, such as MTHFR gene mutations, which makes it difficult to detox on your own. 
B vitamins act as fuel for methylation and help boost your body's ability to detox and break down estrogen. Dandelion tea, dark leafy greens, broccoli, Brussels sprouts, and cauliflower are all packed with B vitamins.
4. Go non-toxic
One of the biggest things you can do to overcome estrogen dominance inflammation is to kick xenoestrogens out of your life! Overwhelmed with where to start? Instead of conventional cleaners, perfumes, candles, air fresheners, and beauty products try swapping them out for essential oils and plant-based, non-toxic household cleaners and personal care products. The Environmental Working Group has a great list of non-toxic household products and personal care items.
5. Eat more healthy fats
Did you know that fats are considered the building blocks of your hormones? Your body needs healthy fats for hormone production, but many of us have been conditioned over the years to fear fat. That couldn't be further from the truth. 
In fact, a ketogenic diet that is very high in fat has been shown to help balance HPA-axis function and hormones. Even if you don't go full keto, try incorporating more wild-caught salmon, avocados, hemp seeds, and coconut oil into your diet.
6. Try adaptogens
Adaptogens are a broad family of herbs and plant medicines that are generally safe for everyone, help your body handle stress, and support optimal hormone health. This is because adaptogens have a balancing effect on something called the hypothalamic-pituitary-endocrine axis. 
This delicate dance between your brain and hormone system, includes your brain-adrenal (HPA) axis, brain-thyroid (HPT), and brain-gonadal axis (HPG). You need all these communication systems working in perfect harmony for a healthy mood, metabolism, energy, immune system, and sex drive, due to its ability to lower cortisol and in turn, help balance progesterone and estrogen levels. (1)
Some of my favorite adaptogens for estrogen dominance include ashwagandha, licorice root, shilajit, and schisandra.
7. Get enough sleep
Ideally, everyone should be getting between 7-8 hours of sleep a night as recommended by the CDC. (2) This is important for many reasons but it's especially important for your hormone health.
This is because your body uses this time of rest to regulate cortisol and other hormones. In fact, studies have shown that a lack of sleep can lead to chronically elevated cortisol which doesn't do your progesterone or estrogen levels any favors.
I recommend cultivating a nighttime routine that fits your lifestyle, helps you wind down, and prepare your body for sleep. This can include shutting off electronics an hour or two before bed, a 15-minute mindfulness practice, or sleeping with a weighted blanket. If you need more ideas, read my article on ways to improve your sleep hygiene.
Next Steps
Ultimately, all the systems in your body are interconnected and chances are if you have estrogen dominance inflammation it can be affecting other areas of your health. Working with a functional medicine expert can help you determine if estrogen dominance is a factor in your health case and the best steps to rebalance your levels.
In my telehealth functional medicine clinic, we look at all aspects of your health case to incorporate these wellness tools as well as others based on what exactly is going on beneath the surface.
If you suspect that you are struggling with estrogen dominance, schedule a consultation to learn more about how you can alleviate your estrogen dominance symptoms naturally with functional medicine.
As one of the first functional medicine telehealth clinics in the world, we provide webcam health consultations for people around the globe. 
Photo: unsplash.com
Start Your Health Journey Today
FUNCTIONAL MEDICINE CONSULTATIONS FOR PEOPLE AROUND THE WORLD
References:
Olsson, Erik M et al. "A randomised, double-blind, placebo-controlled, parallel-group study of the standardised extract shr-5 of the roots of Rhodiola rosea in the treatment of subjects with stress-related fatigue."

Planta medica

vol. 75,2 (2009): 105-12. doi:10.1055/s-0028-1088346

United States, Department of Health and Human Services, Centers for Disease Control and Prevention. "How Much Sleep Do I Need?"Centers for Disease Control and Prevention, 2 March 2017, www.cdc.gov/sleep/about_sleep/how_much_sleep.html.
View More At Our Store
Purchase personally curated supplements
and Dr. Will Cole's books!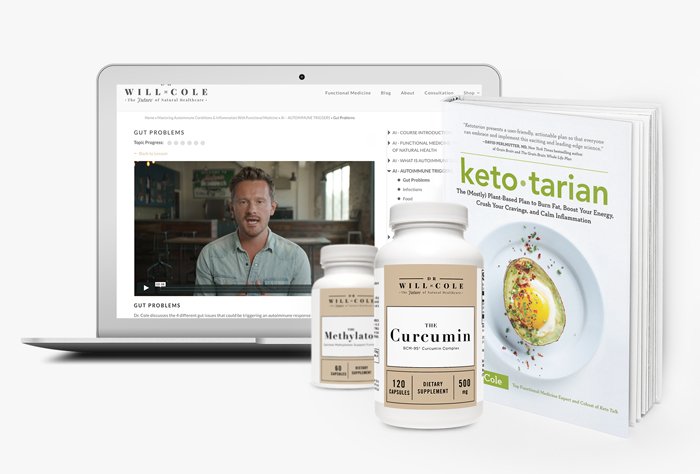 The information on this website has not been evaluated by the Food & Drug Administration or any other medical body. We do not aim to diagnose, treat, cure or prevent any illness or disease. Information is shared for educational purposes only. You must consult your doctor before acting on any content on this website, especially if you are pregnant, nursing, taking medication, or have a medical condition.
Our content may include products that have been independently chosen and recommended by Dr. Will Cole and our editors. If you purchase something mentioned in this article, we may earn a small commission.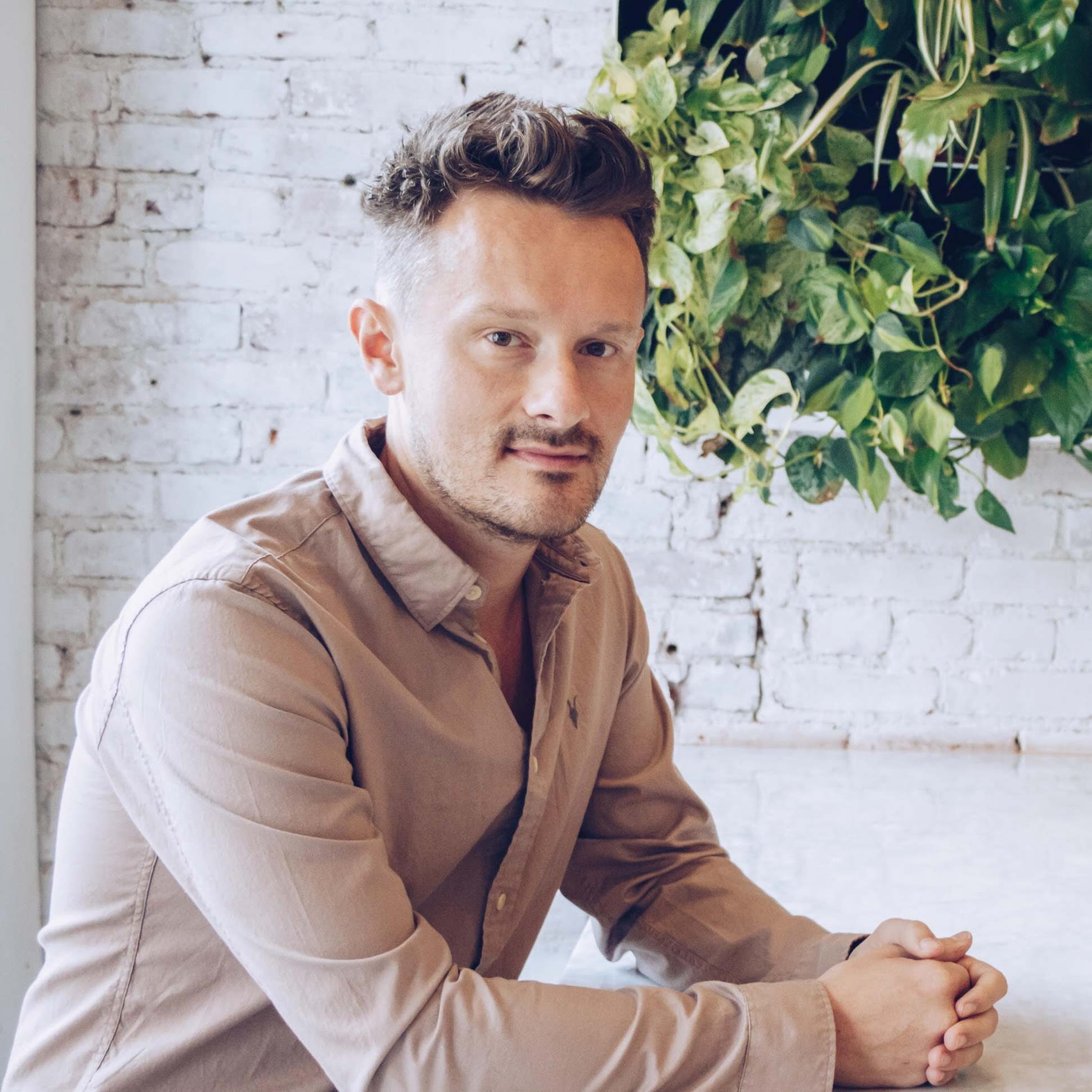 Dr. Will Cole, DNM, IFMCP, DC is a leading functional medicine expert who consults people around the globe, starting one of the first functional medicine telehealth centers in the world. Named one of the top 50 functional and integrative doctors in the nation, Dr. Will Cole provides a functional medicine approach for thyroid issues, autoimmune conditions, hormonal imbalances, digestive disorders, and brain problems. He is the host of the popular The Art Of Being Well podcast and the New York Times bestselling author of Intuitive Fasting, Ketotarian, The Inflammation Spectrum and the brand new book Gut Feelings: Healing the Shame-Fueled Relationship Between What You Eat and How You Feel.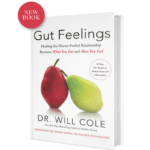 Gut Feelings
Healing The Shame-Fueled Relationship
Between What You Eat And How You Feel