What Is Telehealth? How This Revolutionary Model Of Health Care Can Help You Reach Your Health Goals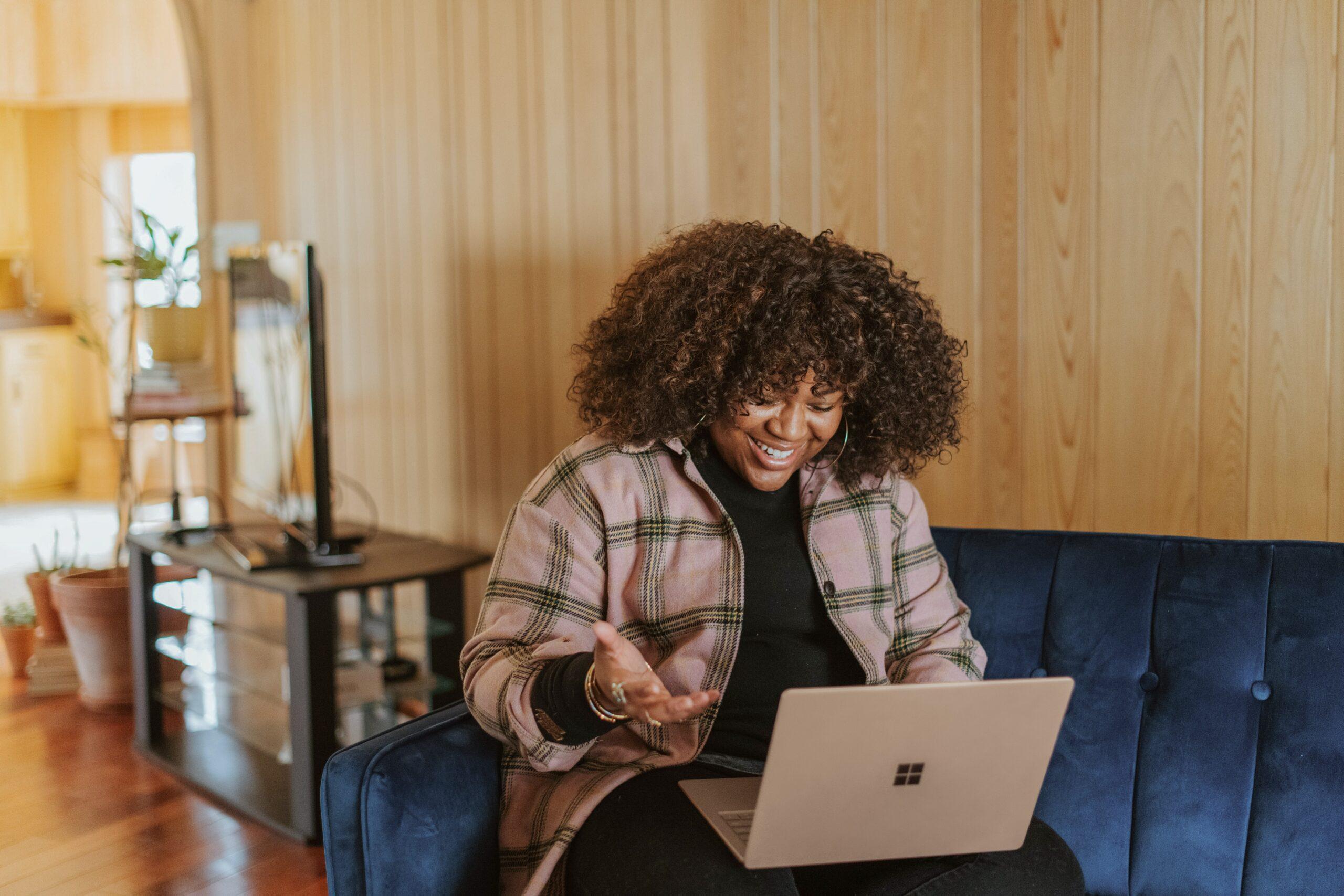 You might be hearing a lot about telehealth lately. But what exactly is it? As one of the first telehealth functional medicine clinics in the world, telehealth is simply healthcare and wellness appointments done virtually in the safety of your own home, instead of having to visit an in-person clinic.
Telehealth gives you more accessibility to healthcare and freedom in the choices surrounding your health. From mental health care, to prescription refills, to functional medicine, everyone is hopping on the telehealth bandwagon and it is changing the way we approach healthcare for the better.
Make Your Life a Cleanse
SUBSCRIBER-ONLY GUIDES FOR GUT HEALTH, VIBRANT ENERGY, HEALTHY FOOD & CLEAN ALCOHOL
Get FREE access to these + giveaways, recipes, & discount codes in personal emails from Dr. Will Cole.
Telehealth vs telemedicine
Often used interchangeably, the difference between telehealth and telemedicine is not that drastic.
Telemedicine: This term refers more specifically to diagnosing and treating remotely via virtual appointments in the case of medically diagnosing a condition and prescribing a corresponding medication. Telemedicine happens most often in remote locations that would require patients to spend hours in a car, boat, or plane to access a medical professional for any sort of diagnosis and treatment.
Telehealth: This is a broad term that can include telemedicine as it refers to any online health-related appointment regardless if a diagnosis is made or treatment is given.
What are the benefits of telehealth?
1. Live virtual appointments
Gone are the days of long doctor's office visits. Before, you would have to arrive early and spend precious minutes sitting in the waiting room before you even started your appointment. Telehealth allows you to login right when your appointment starts and log off as soon as it's over - giving you more time to live your life.
Each appointment also happens live so you can get your questions answered in real time  like you would in a regular clinic setting without the need to chat with answering services.
2. Ongoing monitoring of health issues
Because appointment times are more streamlined, there is often more flexibility and availability to book an appointment whenever an issue arises. And since all of your care happens virtually, telehealth often incorporates email and phone support to answer your questions and monitor your health case in between scheduled appointments.
3. Safe and simple record sharing
Telehealth utilizes electronic health records (EHR) that are encrypted and require special logins, making it nearly impossible for someone to change or gain unauthorized access to your private information. That alone can be safer than traditional filing systems that can get lost, stolen, or damaged while also providing quick access when pulled up by an authorized individual within the telehealth clinic.
4. Easy to connect with specialist
Depending on where you live and your particular health case, you may live out of reach of much-needed specialists that can help with your condition. Telehealth allows you to access a wide-range of doctors, health coaches, and other practitioners who are in the top of their field with little more than an internet connection.
5. At home labs
Telehealth gives you the ability to complete certain tests at home that can be sent directly to the lab for analysis before results are then sent directly to your doctor.
What are the challenges of telehealth?
1. No in-person examinations
Even though technology has come a long way, there are certain things that require an in-person medical examination such as in the case of gynecological exams and checks for possible skin cancer. In these cases, it might be best to visit your local practitioner. But with that said, after your initial exam you may have the option to switch to telehealth for any follow up appointments!
2. Technical issues
Unfortunately, technology is not full proof. Power outages and poor signals are still factors that can disrupt your virtual appointment.
3. Insurance problems
By visiting a local clinic, you are able to talk to front office staff and billing departments that can help you troubleshoot insurance questions on the spot. Although a lot of telehealth clinics accept insurance and have staff that you can call for your questions, some telehealth clinics don't take insurance or do so on a limited basis, making insurance issues more cumbersome. 
What is telehealth used for?
People are taking their health more seriously than ever and because of this, there has been a rise in the types of care done using telehealth.
1. Nutrition support
There is an endless amount of information online regarding the best diets depending on your personal health goals, and it can be confusing and overwhelming to sift through by yourself. Telehealth allows you to connect with a professional who can work with you to craft the perfect diet for you and offer nutritional guidance and support from the comfort of your home.
2. Mental health support/counseling
The world is finally starting to understand the value of mental health care. Mental health is physical health after all, and the rise in counseling services proves how seriously people are taking their mental well-being. 
Virtual counseling appointments are becoming the norm with more clinics offering telehealth appointments to their patients as well as 100% telehealth counseling services with virtual appointments and 24/7 phone and text support.
3. Prescriptions
Now, you can easily refill your prescription with a quick virtual visit with your doctor to make sure everything is up-to-date with your symptoms and dosages. Certain companies also allow you to get short-term prescription refills after a telehealth visit with one of their providers in the case you can't get in to see your regular doctor right away.
4. Remote monitoring
Certain technologies allow your doctor to monitor your health remotely during your day-to-day activities through wearable devices that monitor your blood pressure, insulin levels, and more that automatically get sent to your doctor to review.
Telehealth makes working with specialists possible
The bottom line: telehealth makes creating your personal health plan safer and more convenient by allowing you to meet with medical professionals without in-personal appointments.
As one of the first telehealth functional medicine clinics in the world, I have seen firsthand just how beneficial virtual healthcare can be. By making functional medicine accessible to everyday people around the world, I have been able to help people find relief from chronic gut, autoimmune, brain, and hormone problems that they have been struggling with for years, simply because they weren't able to access the right practitioner before finding my telehealth clinic.
Without telehealth, I wouldn't have been able to help thousands of patients around the world - from America to New Zealand - take back control of their life and regain the vibrant health they deserve. Through live appointments, email and phone support, personalized supplement protocols, and at-home labs, telehealth has changed the lives of every single one of my patients.
Now it's your turn to set up a telehealth consultation! As one of the first functional medicine telehealth clinics in the world, we provide webcam health consultations for people around the globe. 
Photo: unsplash.com
Start Your Health Journey Today
FUNCTIONAL MEDICINE CONSULTATIONS FOR PEOPLE AROUND THE WORLD
View More At Our Store
Purchase personally curated supplements
and Dr. Will Cole's books!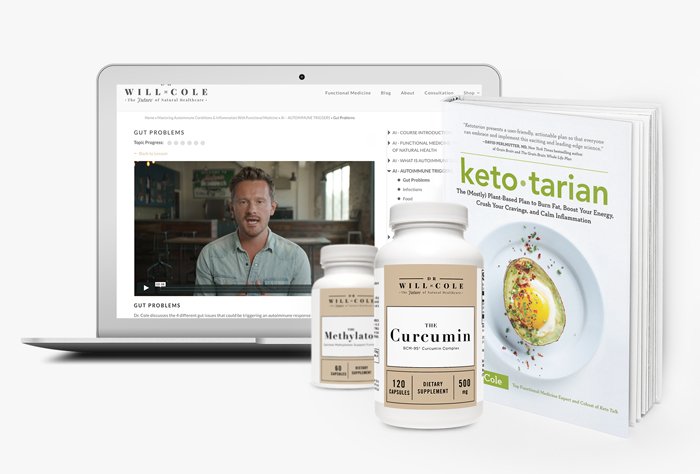 The information on this website has not been evaluated by the Food & Drug Administration or any other medical body. We do not aim to diagnose, treat, cure or prevent any illness or disease. Information is shared for educational purposes only. You must consult your doctor before acting on any content on this website, especially if you are pregnant, nursing, taking medication, or have a medical condition.
Our content may include products that have been independently chosen and recommended by Dr. Will Cole and our editors. If you purchase something mentioned in this article, we may earn a small commission.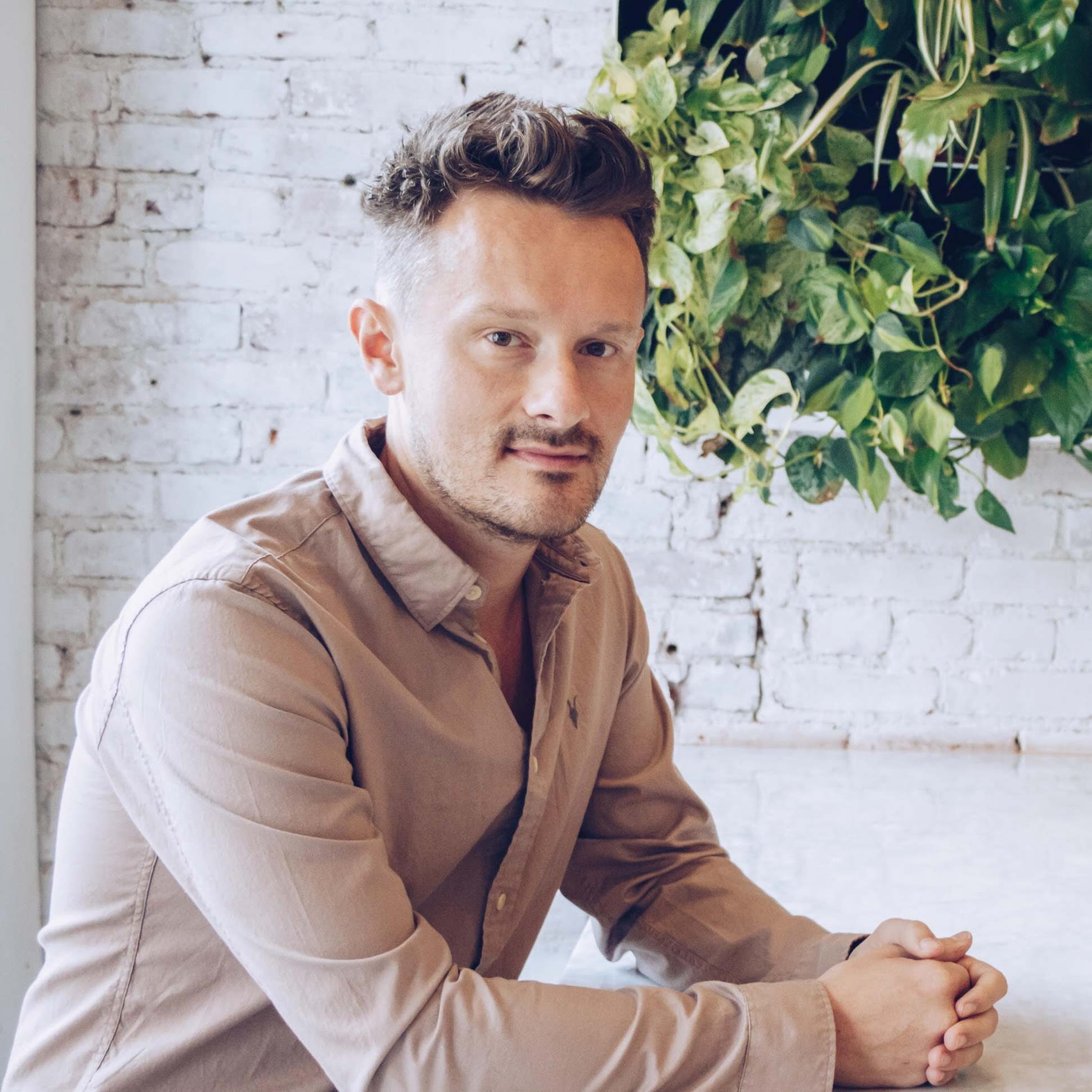 Dr. Will Cole, DNM, IFMCP, DC is a leading functional medicine expert who consults people around the globe, starting one of the first functional medicine telehealth centers in the world. Named one of the top 50 functional and integrative doctors in the nation, Dr. Will Cole provides a functional medicine approach for thyroid issues, autoimmune conditions, hormonal imbalances, digestive disorders, and brain problems. He is the host of the popular The Art Of Being Well podcast and the New York Times bestselling author of Intuitive Fasting, Ketotarian, The Inflammation Spectrum and the brand new book Gut Feelings: Healing the Shame-Fueled Relationship Between What You Eat and How You Feel.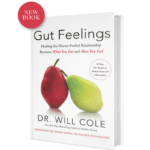 Gut Feelings
Healing The Shame-Fueled Relationship
Between What You Eat And How You Feel