A Supplement Designed To Manage Stress, Recommended By A Functional Medicine Practitioner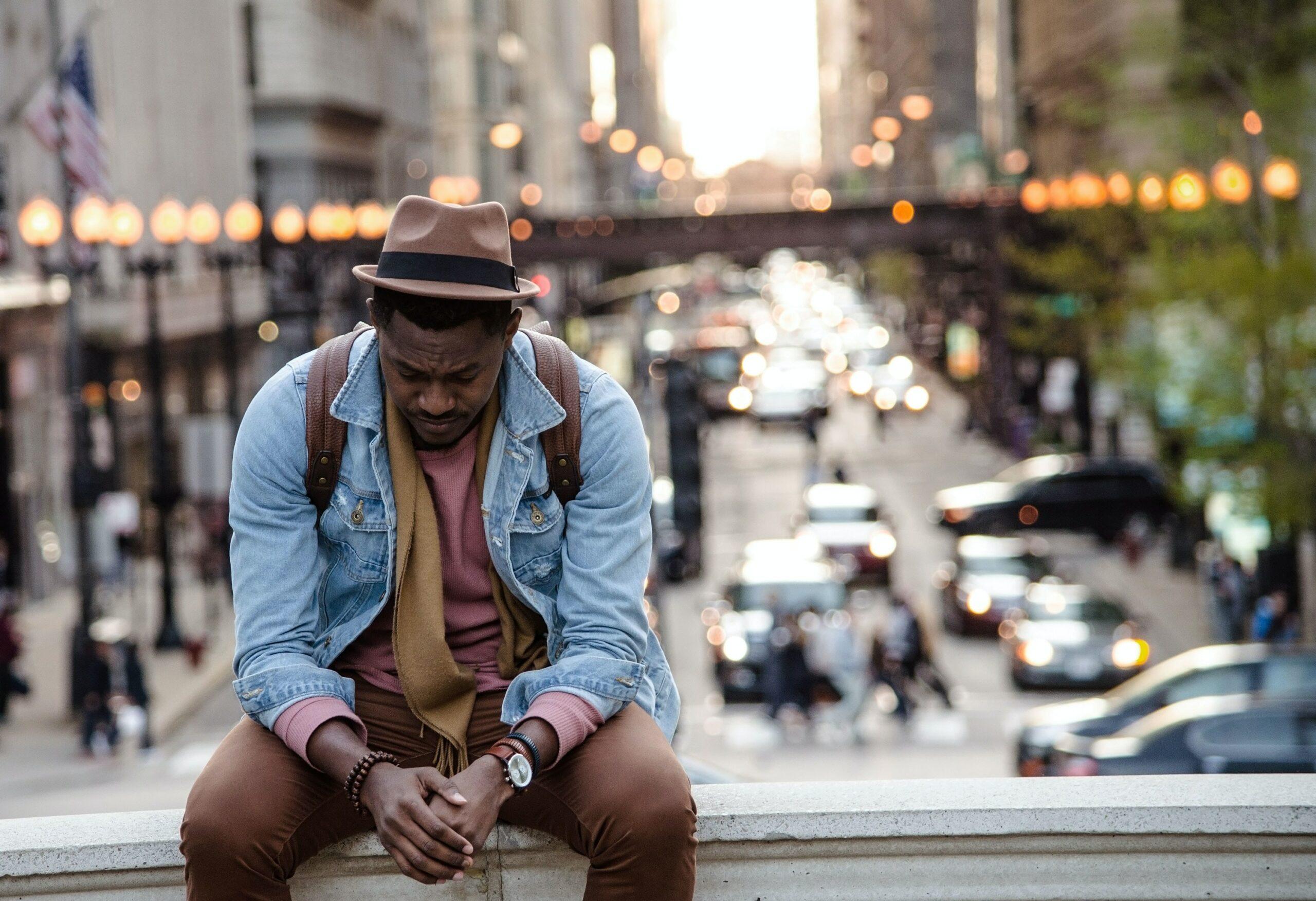 Our world is stressed out. We wear busy as a badge of honor and carry around planners, calendars, and endless to-do lists with no end in sight. The amount of sleep many of us get each night is minimal and we can't remember the last time we truly felt relaxed. We have a serious problem.
In my telehealth functional medicine clinic, chronic stress can be just as much, if not more, of a trigger to my patient's chronic health problems than a poor diet. Yes, it's true. Ongoing stress can contribute to inflammation, chronic fatigue, high blood pressure, and can even lead to autoimmune conditions.
The first step to combatting stress is to simply reduce it. Meditate regularly, journal, learn to say no more often and embrace JOMO (the joy of missing out) instead of FOMO, and cut toxic people out of your life. But what happens when you are working on these things but your body's stress response is still in overdrive? While these stress-reducing lifestyle changes can be helpful, change doesn't always happen overnight. And this is where I like to recommend natural supplements to my patients who need a little extra help zenning out. Two of my favorites include:
Make Your Life a Cleanse
FUNCTIONAL MEDICINE GUIDES FOR GUT HEALTH, VIBRANT ENERGY + A CLEAN FOOD LIST
Get these FREE exclusive guides + access to subscriber-only giveaways, healthy recipes, and discount codes (including 70% off code for video courses sold on our website!)
1. Ashwagandha
This adaptogenic herb has been used for thousands of years in Ayurvedic medicine. Ashwagandha helps alleviate stress by regulating (1) your body's stress hormone, cortisol. This can help you feel more calm and soothe adrenal fatigue by supporting the brain-adrenal (HPA) axis.
2. B vitamins
B vitamins including Thiamine (B1), Riboflavin (B2), Niacin (B3), Pantothenic Acid (B5), Pyridoxine (B6), Folic acid, and Biotin all play key roles as essential nutrients in protecting (2) against brain problems while supporting optimal nervous system and brain function. B vitamins have been shown to help support (3) the brain-adrenal axis and a healthy stress response. They also play a role in producing neurotransmitters like GABA which is your body's "calm-down" signal. When GABA is low, anxiety and insomnia can increase.
Instead of having to take each of these separately to achieve relief, Flora has harnessed the power of all of these into one next-level formula. Stressveda combines each of these necessary B vitamins along with vitamins A, K, C, D, E, and KSM-66 Ashwagandha, the most clinically studied ashwagandha on the earth. This form of ashwagandha stands apart from the rest since it is a full-spectrum root extract, organically grown in Rajasthan, India whose production is accounted for from farm to finished product.
I personally love Flora's Stressveda formula because I know I am getting the perfect blend of nutrients in each serving specifically designed to increase energy due to mental and physical fatigue related to stress, support cognitive health, focus, and memory, and help protect cells from free radical damage. 
And just like Flora's other amazing products, I am confident in recommending Stressveda and its ingredients to my patients because I take it myself. Their vitamins are sourced from a US grown blend of spinach, broccoli, carrot, sweet potato, and other vegetables and go through a proprietary extraction technology to help perverse the phytonutrients and prevent damage to ensure high antioxidant levels. It is also vegan, gluten-free, and tested for heavy-metals and pesticides, making it a great supplement for those who are more sensitive and going through chronic health problems.
So next time you need a little extra help de-stressing, try adding in Stressveda to your wellness routine along with other lifestyle changes like meditation. By combining lifestyle changes with nutritional support, you'll be able to attack stress from all angles to win the battle against busy.
As one of the first functional medicine telehealth clinics in the world, we provide webcam health consultations for people around the globe. 
Photo: unsplash.com
Start Your Health Journey Today
FUNCTIONAL MEDICINE CONSULTATIONS FOR PEOPLE AROUND THE WORLD
References:
Chandrasekhar K, Kapoor J, Anishetty S. A prospective, randomized double-blind, placebo-controlled study of safety and efficacy of a high-concentration full-spectrum extract of ashwagandha root in reducing stress and anxiety in adults.

Indian J Psychol Med

. 2012;34(3):255-262. doi:10.4103/0253-7176.106022

Reynolds E. Vitamin B12, folic acid, and the nervous system. Lancet Neurol. 2006 Nov;5(11):949-60. doi: 10.1016/S1474-4422(06)70598-1. PMID: 17052662.

Kelly GS. Nutritional and botanical interventions to assist with the adaptation to stress. Altern Med Rev. 1999 Aug;4(4):249-65. PMID: 10468649.
Shop This Article
Purchase personally curated supplements
and Dr. Will Cole's books!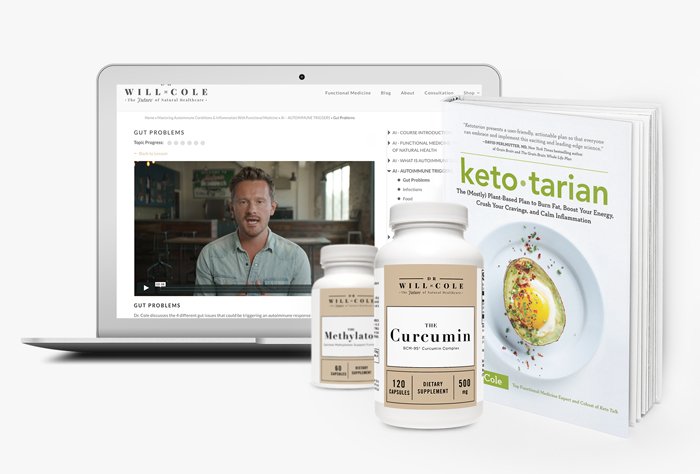 The information on this website has not been evaluated by the Food & Drug Administration or any other medical body. We do not aim to diagnose, treat, cure or prevent any illness or disease. Information is shared for educational purposes only. You must consult your doctor before acting on any content on this website, especially if you are pregnant, nursing, taking medication, or have a medical condition.
Our articles may include products that have been independently chosen and recommended by Dr. Will Cole and our editors. If you purchase something mentioned in this article, we may earn a small commission.
Dr. Will Cole, IFMCP, DNM, DC, leading functional medicine expert, consults people around the world via webcam and locally in Pittsburgh. He received his doctorate from Southern California University of Health Sciences and post doctorate education and training in functional medicine and clinical nutrition. He specializes in clinically researching underlying factors of chronic disease and customizing a functional medicine approach for thyroid issues, autoimmune conditions, hormonal imbalances, digestive disorders, and brain problems. Dr. Cole was named one of the top 50 functional medicine and integrative doctors in the nation and is the best selling author of Ketotarian and The Inflammation Spectrum.