4 Reasons To Reach For Sweet Cherries When Coping With Stress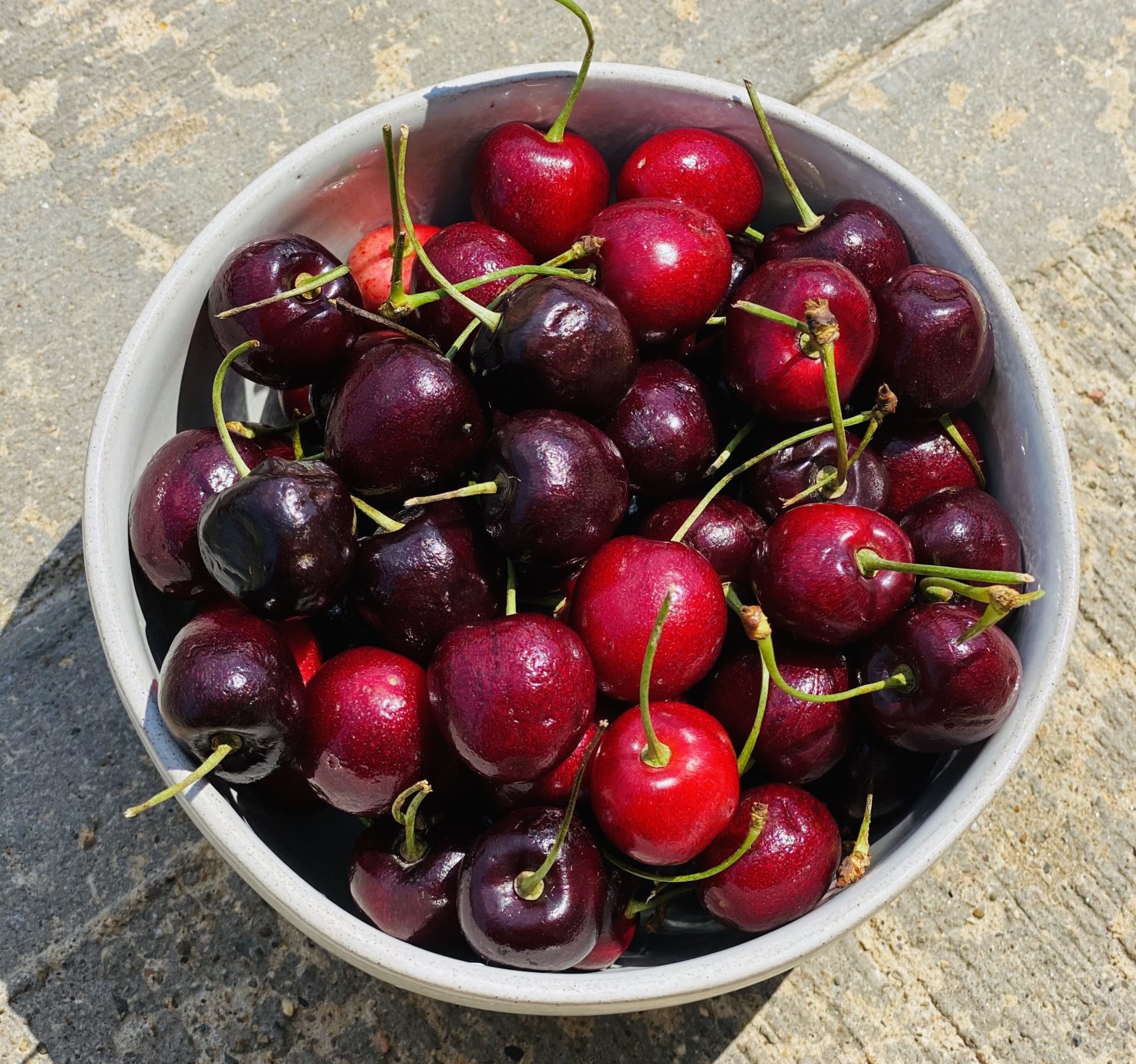 We are a stress-obsessed society. With our endless to-do lists, busy has become a badge of honor that can leave us feeling anxious and just plain stressed-out. And prolonged stress has been proven to do a number on our health. In fact, chronic stress can often leave us addicted to sugar and caffeine, with elevated blood pressure, inflammation, fatigue, irregular sleep patterns, and more. As a functional medicine practitioner, I've even heard from many patients that their autoimmune symptoms started after a major stressful life event. 
While meditation and other stress-reducing lifestyle changes can be helpful, one of the biggest ways to fight stress, is with a healthy, nutrient-dense diet. And one of my favorite foods to incorporate into my diet is sweet Northwest-grown cherries. They are one of the most powerful superfruits for dealing with stress, with research showing they can offer natural health benefits for everyone.
Plus, they have a sweet, candy-like flavor without all of the negative stress-inducing, inflammatory effects of sugar loaded candy. They actually have a low-glycemic index, making them a healthy snack for when the stress-initiated sweet-tooth strikes. So next time hanger starts whispering in your ear to reach for that afternoon candy bar, you can reach for sweet cherries instead.
Important note: Fresh sweet cherry season is short (typically June to August), so make sure you stock up this summer and remember to freeze, dry or can them to enjoy their health benefits year-round.
Make Your Life a Cleanse
SUBSCRIBER-ONLY GUIDES FOR GUT HEALTH, VIBRANT ENERGY, HEALTHY FOOD & CLEAN ALCOHOL
Get FREE access to these + giveaways, recipes, & discount codes in personal emails from Dr. Will Cole.
Now, let's get into all the cool evidence-based research on why you should stock up on sweet cherries this summer and exactly how they can help you say goodbye to stress:
1. Neurotransmitter content
You may be surprised to learn that cherries actually have a high serotonin content. This neurotransmitter has been shown to reduce stress and improve mood - it is your "happy" neurotransmitter after all.
2. Powerful anti-inflammatory
Stress is a known cause of inflammation. And inflammation has been linked to almost every modern-day health problem from weight gain, to autoimmune disease, to cancer. Therefore, it's essential to keep inflammation from running wild.
Research has shown that eating cherries has been linked to a decrease in eight different biomarkers associated with inflammatory diseases including CRP, ferritin, IL-18, TNFα, IL-1Ra, ET-1, EN- RAGE, and PAI-1. Additionally, cherries are high in antioxidant polyphenols that can minimize oxidative stress which is a risk factor for inflammatory conditions like cancer, arthritis, and hypertension.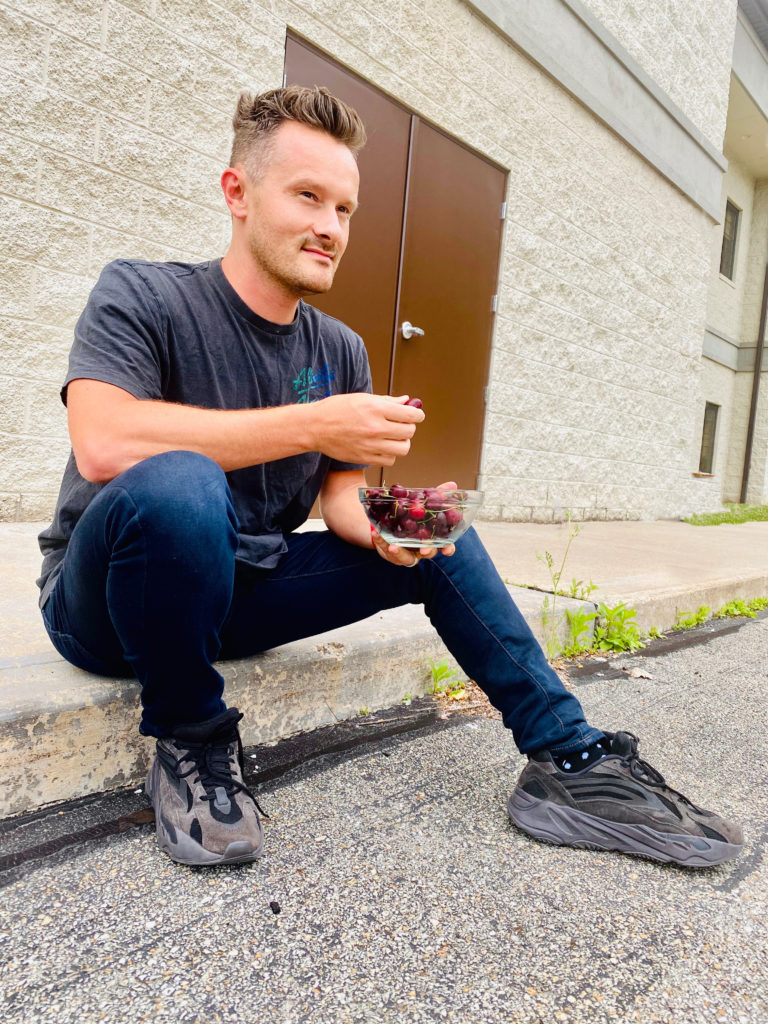 3. Great source of melatonin
Anyone who has ever been stressed before knows just how much it can mess with your sleep. Not only can it make falling asleep difficult, it can mean a lot of tossing and turning, and just overall poor quality which can carry over into your day. The unique combination of tryptophan, serotonin, and your "sleepy-time" hormone melatonin in sweet cherries interact with cherry phenolics to help regulate your sleep cycle.
4. Manages blood pressure
Stress raises your blood pressure. Simple as that. And hypertension is a major risk factor for cardiovascular disease. Studies have shown that the phenolic acids found in cherries have anti-hypertensive effects.
So, as you can see, cherries are the healthy snack worth raving about. That's why Northwest Cherry Growers - a self-funded grower organization comprised of 2,100 cherry growers from across five Northwest states - is committed to investing in health research and educating the public on the many health benefits of sweet cherries.
For more information on Northwest Cherries, and to learn even more fun health facts about cherries, visit NWCherries.com. 
As one of the first functional medicine telehealth clinics in the world, we provide webcam health consultations for people around the globe. 
Photo: unsplash.com
Start Your Health Journey Today
FUNCTIONAL MEDICINE CONSULTATIONS FOR PEOPLE AROUND THE WORLD
View More At Our Store
Purchase personally curated supplements
and Dr. Will Cole's books!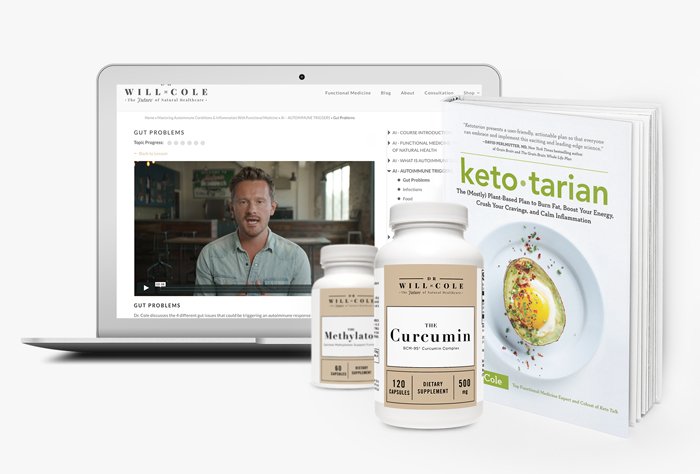 The information on this website has not been evaluated by the Food & Drug Administration or any other medical body. We do not aim to diagnose, treat, cure or prevent any illness or disease. Information is shared for educational purposes only. You must consult your doctor before acting on any content on this website, especially if you are pregnant, nursing, taking medication, or have a medical condition.
Our content may include products that have been independently chosen and recommended by Dr. Will Cole and our editors. If you purchase something mentioned in this article, we may earn a small commission.
Dr. Will Cole, DNM, IFMCP, DC is a leading functional medicine expert who consults people around the globe, starting one of the first functional medicine telehealth centers in the world. Named one of the top 50 functional and integrative doctors in the nation, Dr. Will Cole provides a functional medicine approach for thyroid issues, autoimmune conditions, hormonal imbalances, digestive disorders, and brain problems. He is the host of the popular The Art Of Being Well podcast and the New York Times bestselling author of Intuitive Fasting, Ketotarian, The Inflammation Spectrum and the brand new book Gut Feelings: Healing the Shame-Fueled Relationship Between What You Eat and How You Feel.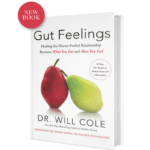 Pre-Order My New Book Gut Feelings
Healing The Shame-Fueled Relationship
Between What You Eat And How You Feel