Every cell in your body needs vitamin D and Vitamin K2 to thrive. But it can be difficult to consume a diet high enough in Vitamin D and K2 to facilitate optimal levels. Therefore, dietary supplementation is of vital importance.
Instead of synthetic forms of vitamin K, The D3-K2 rovides MK-7 as Vitamk7™, a naturally derived and solvent-free vitamin K2 that has been obtained through a patent-granted biofermentation process of Bacillus subtilis natto cultures.*
Since vitamin D and vitamin K2 enhance absorption of one another, take advantage of vitamin synergy with these highly bioavailable and bioactive forms of these nutrients designed to help balance hormones, enhance bone health, and support cardiovascular health for noticeable, sustainable healing.*
Description
The D3-K2's formula is designed to:
Support Bone Health by Promoting Carboxylation of Bone Proteins*
Support Cardiovascular Health by Affecting Arterial Calcium Deposits*
Support Healthy Blood Clotting*
Additional information
Weight
0.075 lbs
Dimensions
1.75 × 1.75 × 3.5 in
How To Use

Take one capsule daily, preferably at mealtime, or as directed by your healthcare practitioner.

Research

Naturally occurring vitamin K is found as either K1 (phylloquinone), which is derived from food sources such green leafy vegetables, or K2 (menaquinones). Menaquinones are designated as MK-n, where n denotes the length of the molecule's aliphatic side chain. Menaquinones are synthesized by bacteria and can be obtained from animal-based and fermented foods. Structural differences between K1 and K2 impact their bioavailability and bioactivity. Furthermore, among menaquinones, menaquinone-7 (MK-7), with its longer side chain, is very hydrophobic. Compared to K1, MK-7's physiochemical properties make it highly transportable by plasma lipoproteins, increase its extrahepatic (bones, arteries, etc.) availability, and produce its long half-life.[1-3] Absorption of K1 from food can be limited due to its membrane-bound nature and the individual consumer's digestive and absorptive variability. Moreover, adequate consumption of foods high in K2 can be challenging. Therefore, dietary supplementation is an important option. In addition, research suggests that higher levels of menaquinones are needed than were previously thought. Supplementary vitamin K can be found in three forms: synthetic K1; MK-4, which is structurally similar to K1; and natural, long-chain MK-7. Cole Natural Health provides MK-7 as Vitamk7™, a naturally derived and solvent-free vitamin K2 that has been obtained through a patent-granted biofermentation process of Bacillus subtilis natto cultures.*

*These statements have not been evaluated by the Food and Drug Administration. This product is not intended to diagnose, treat, cure, or prevent any disease.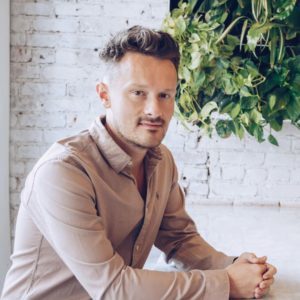 DR. WILL COLE | COLE NATURAL HEALTH CENTERS
Dr. Will Cole, IFMCP, DNM, DC, leading functional medicine expert, consults people around the world via webcam and locally in Pittsburgh. He received his doctorate from Southern California University of Health Sciences and post doctorate education and training in functional medicine and clinical nutrition. He specializes in clinically researching underlying factors of chronic disease and customizing a functional medicine approach for thyroid issues, autoimmune conditions, hormonal imbalances, digestive disorders, and brain problems. Dr. Cole was named one of the top 50 functional medicine and integrative doctors in the nation and is the best selling author of Ketotarian and The Inflammation Spectrum.