Jason + Colleen Wachob: The Joy Of Well-Being (Intentional Eating, Ditching Toxic Diet Culture & Longevity Secrets For A Healthier, Happier Life)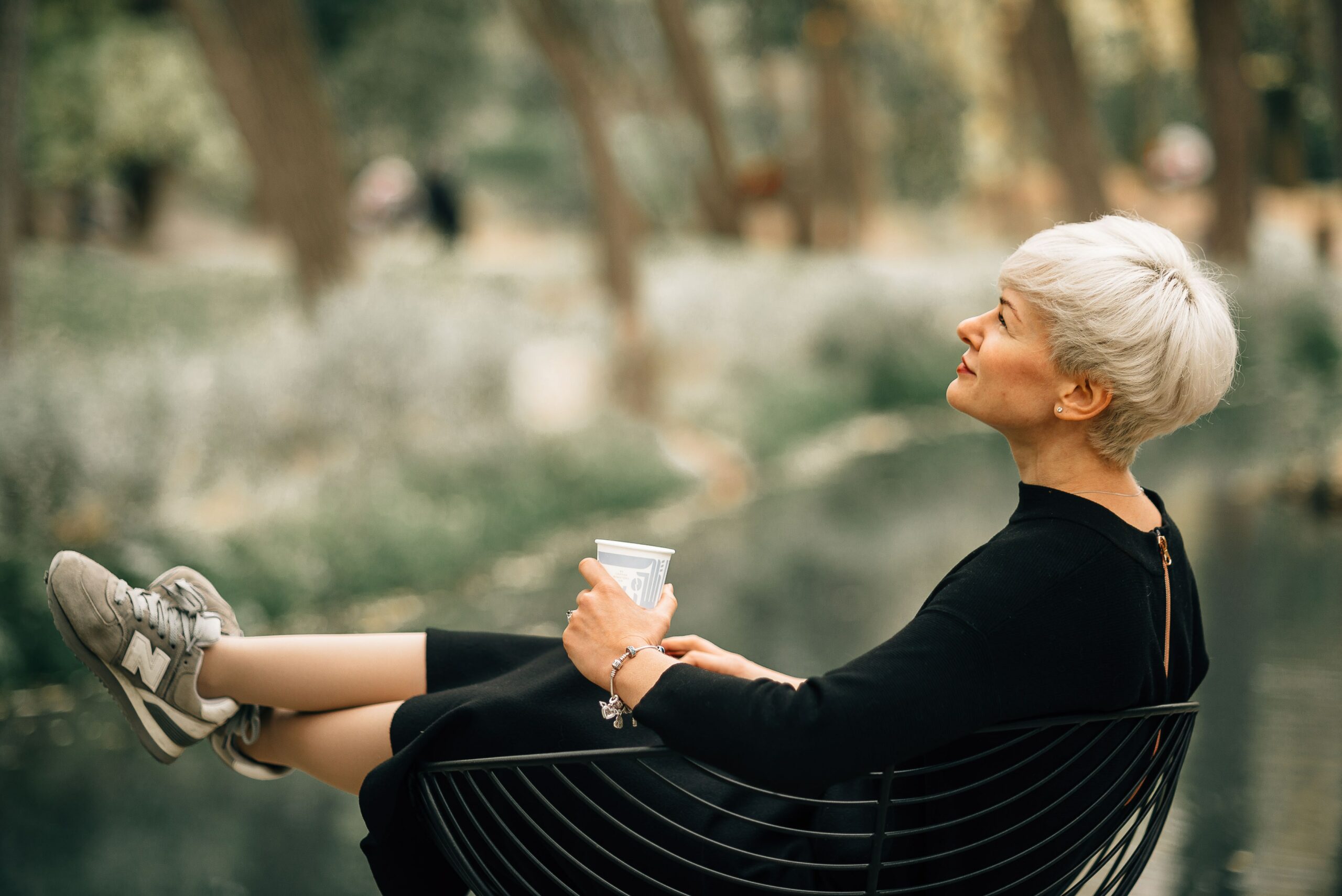 Click An Icon Below To Subscribe
In this episode, I'm joined by my long-time friends, authors and mindbodygreen co-founders, Jason and Colleen Wachob. Pioneers in the health space, they have seen it all when it comes to wellness trends and have set out to show us what actually works in their new book, The Joy of Well-Being: A Practical Guide to a Happy, Healthy, and Long Life. From science-backed longevity secrets to the importance of protein intake and eating with intention, we take a look at how our collective views on health have evolved over the last decade. Plus, we analyze exactly what it takes to make something go viral on social media and why caring about the foods you eat is the opposite of toxic diet culture.
Jason Wachob is the founder and co-CEO of mindbodygreen, the leading independent media brand dedicated to well-being with 15 million monthly unique visitors. He is also the host of the popular mindbodygreen podcast and the bestselling author of Wellth: How I Learned to Build a Life, Not a Resume. He has been featured in the New York Times, Entrepreneur, Forbes, Fast Company, Business Insider, BoF, and Vogue, and has a BA in history from Columbia University, where he played varsity basketball for four years. He lives with his wife, co-founder, and co-ceo, Colleen, in Miami with their daughters, Ellie and Grace. In his spare time he loves walking to get hot black coffee. You can find him on Instagram at @jasonwachob.
Colleen Wachob is the co-founder and co-CEO at mindbodygreen, the leading independent media brand dedicated to well-being with 15 million monthly unique visitors. She lives in Miami, Florida, with her husband, mindbodygreen founder and co-CEO Jason Wachob and their two girls, Ellie and Grace. She graduated from Stanford University with degrees in international relations and Spanish. She spent ten years working at Fortune 500 companies including Gap, Walmart, and Amazon before devoting her life's work to mindbodygreen. Colleen has been a speaker at Fortune 500 companies and numerous trade conferences on well-being trends. Her new passion that brings her joy is pickleball. You can find her on Instagram at @colleenwachob
A few of my favorite things we cover this episode:
Jason and Colleen's new book,

The Joy of Well-Being: A Practical Guide to a Happy, Healthy, and Long Life, and exactly why they wrote it. 

The science behind longevity, including the various "types". 

Why real-life connections, meaningful relationships, and spirituality are actually more important than diet and exercise when it comes to health and longevity.

The stigmas around people in the wellness space, especially women, utilizing western medicine in their fertility journey, and how it's incredibly damaging. 

Their personal views around nutrition and how it has evolved over the years.

Why the conversation around diet and nutrition is shifting to more protein-focused in recent years and the science-backed benefits to eating more protein.

The importance of intentionality when it comes to what you eat and why eating whole foods is not diet culture. 

Specific labs to check for inflammation in the body, why it's important to know, and the power of supplementation for healing. 

Their personal favorite mindbodygreen supplements and why.

Exactly what determines the virality of a post on social media, and why this is incredibly problematic. 
Links to things we talked about in this episode:
Happy listening and we hope you learned a little bit more about the art of being well!
If you like what you hear please rate and review the podcast, hit subscribe, and pass it along to a friend.
In health,
Dr. Will Cole
Make Your Life a Cleanse
SUBSCRIBER-ONLY GUIDES FOR GUT HEALTH, VIBRANT ENERGY, HEALTHY FOOD & CLEAN ALCOHOL
Get FREE access to these + giveaways, recipes, & discount codes in personal emails from Dr. Will Cole.
Start Your Health Journey Today
FUNCTIONAL MEDICINE CONSULTATIONS FOR PEOPLE AROUND THE WORLD
View More At Our Store
Purchase personally curated supplements
and Dr. Will Cole's books!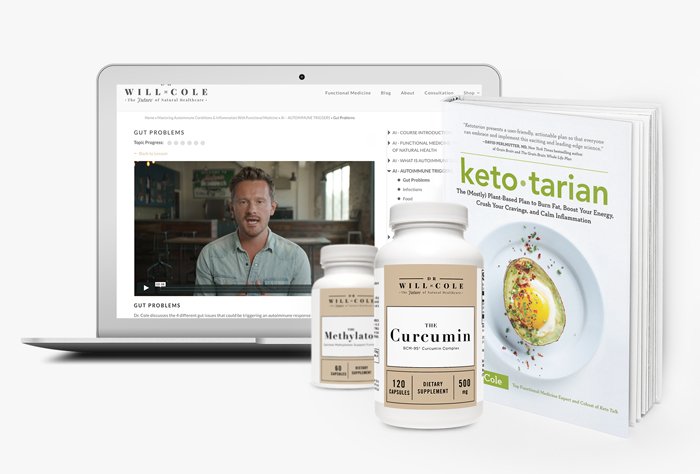 The information on this website has not been evaluated by the Food & Drug Administration or any other medical body. We do not aim to diagnose, treat, cure or prevent any illness or disease. Information is shared for educational purposes only. You must consult your doctor before acting on any content on this website, especially if you are pregnant, nursing, taking medication, or have a medical condition.
Our content may include products that have been independently chosen and recommended by Dr. Will Cole and our editors. If you purchase something mentioned in this article, we may earn a small commission.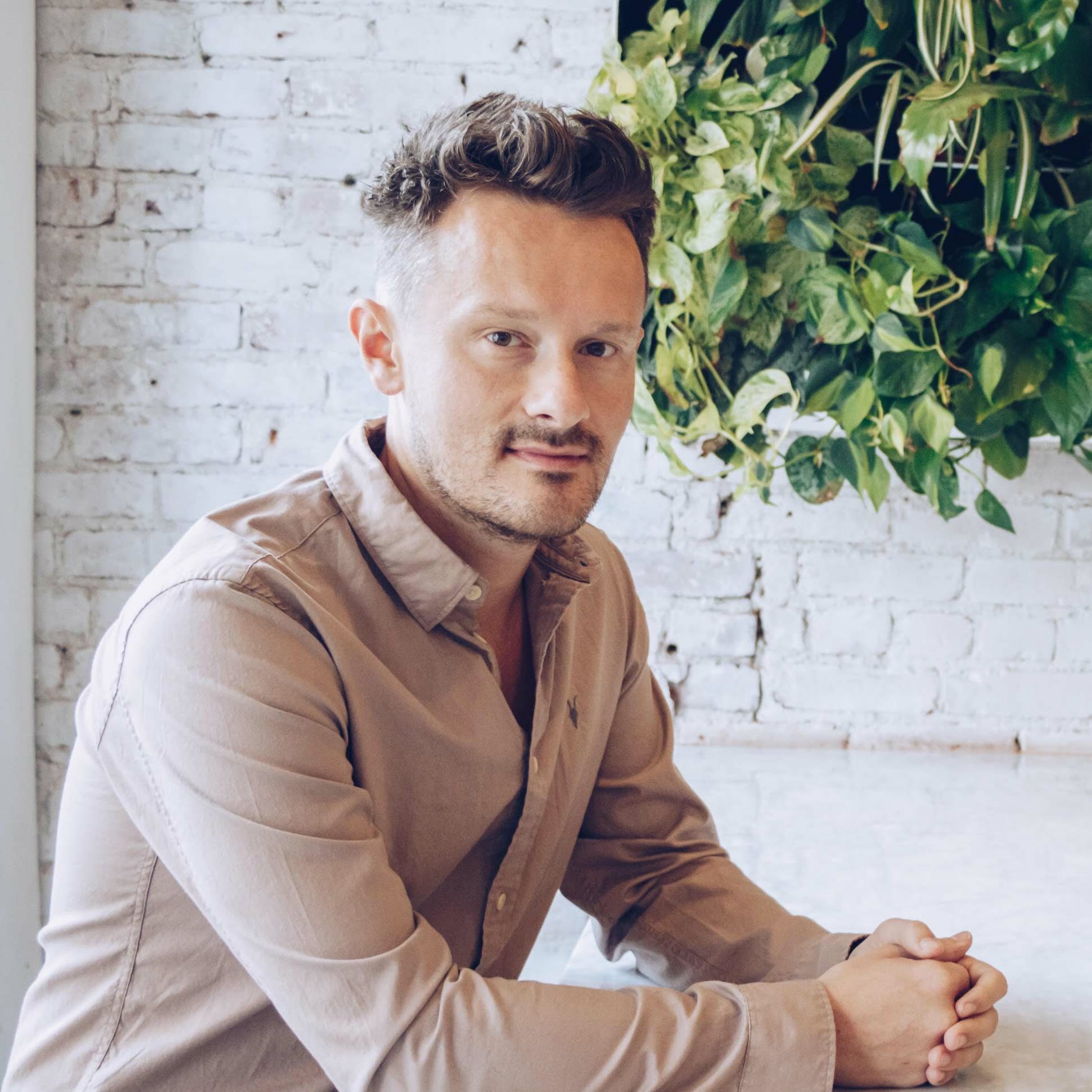 Dr. Will Cole, DNM, IFMCP, DC is a leading functional medicine expert who consults people around the globe, starting one of the first functional medicine telehealth centers in the world. Named one of the top 50 functional and integrative doctors in the nation, Dr. Will Cole provides a functional medicine approach for thyroid issues, autoimmune conditions, hormonal imbalances, digestive disorders, and brain problems. He is the host of the popular The Art Of Being Well podcast and the New York Times bestselling author of Intuitive Fasting, Ketotarian, The Inflammation Spectrum and the brand new book Gut Feelings: Healing the Shame-Fueled Relationship Between What You Eat and How You Feel.