Darin Olien: Top Toxins To Avoid, Cell Phone Dangers + EMF Blocker Myths + Truths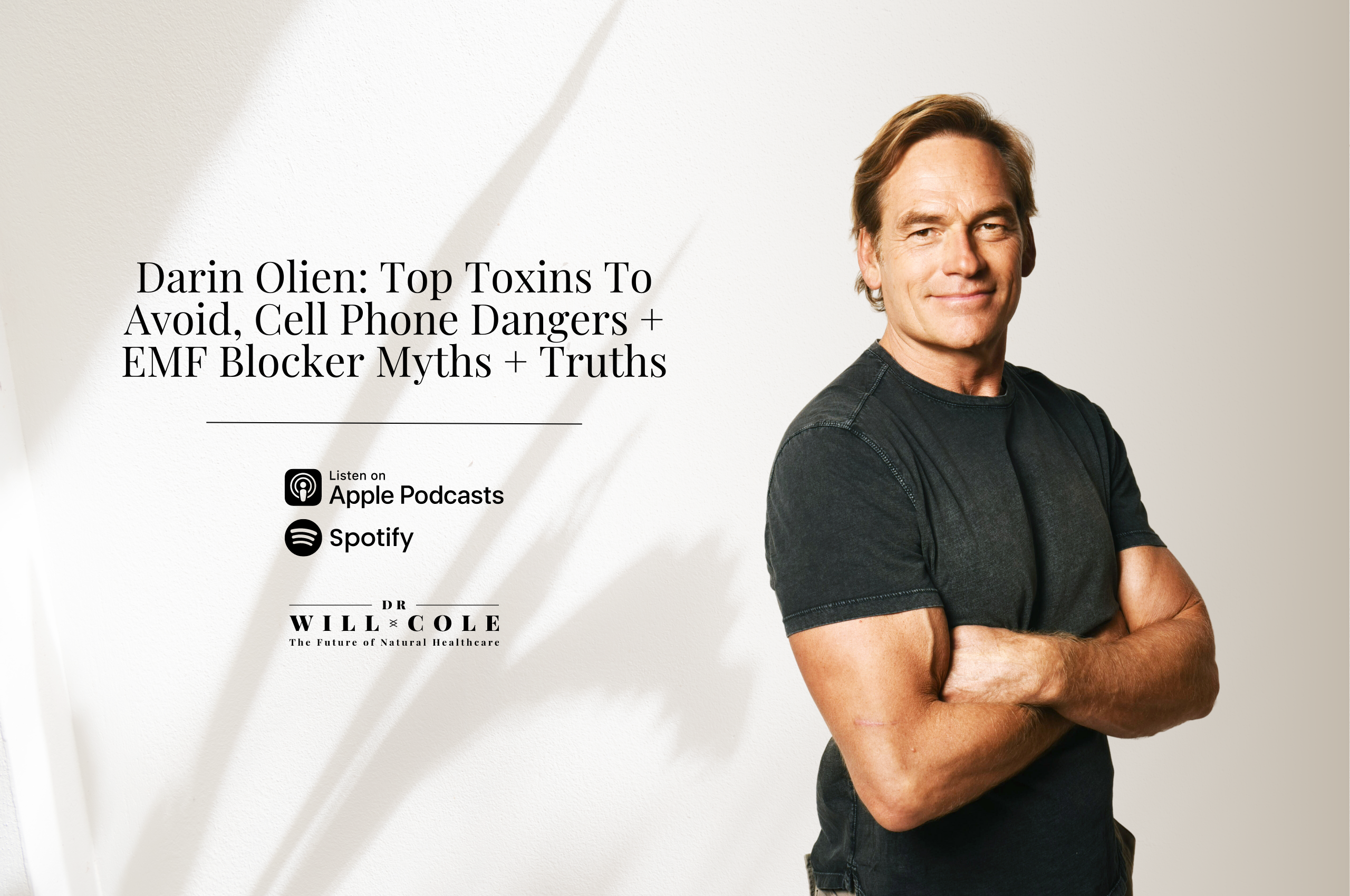 Click An Icon Below To Subscribe
In this episode, I am joined by author, podcast host, and co-host of the Netflix docu-series "Down To Earth" with Zac Efron, Darin Olien. Giving us a glimpse into his new book Fatal Conveniences, Darin shows us exactly how our everyday choices can lead us down a path to poor health if we aren't careful. From the shocking number of toxins in our food, cleaning, and personal care products, to the dangers of cellphone use and EMF exposure, he exposes why we can no longer be passive when it comes to the choices we make on a daily basis.
​​Darin Olien is co-host of the Emmy™ Award Winning, #1 Netflix docu-series, Down to Earth with Zac Efron. Spending nearly 20 years exploring the planet discovering new and underutilized exotic foods and medicinal plants as a Superfood hunter Darin developed, Shakeology – grossing over $4 Billion in sales since 2008 for Beachbody. He also created a plant-based Ultimate Reset 21-day detoxification program for the company.From his years of experience within the health space, he wrote his New York Times best-selling book, SuperLife: The five fixes that will keep you healthy, fit and eternally awesome, as well as his new book, Fatal Conveniences. As host of the widely popular podcast The Darin Olien Show, Darin curiously explores people, solutions, and health as well as life's Fatal Conveniences™ – a segment of the show uncovering modern-day flaws and challenges that may be undermining our health and our environment. Darin is also the founder of Barukas™, the most nutrient-dense nut in the world coming from the Savannah "Cerrado" of Brazil. Through sustainable business practices, the company is committed to supporting this important biome by planting 20 million Baruzeita trees while getting out the most delicious nut on the planet.
A few of my favorite things we cover this episode:
Understanding fatal conveniences and how to minimize them in our lives.
The dangers of cell phones.
Steps you can take to mitigate micro-toxins.
The truth behind EMF blockers.
Links to things we talked about in this episode:
Happy listening and we hope you learned a little bit more about the art of being well!
If you like what you hear please rate and review the podcast, hit subscribe, and pass it along to a friend.
In health,
Dr. Will Cole
Make Your Life a Cleanse
SUBSCRIBER-ONLY GUIDES FOR GUT HEALTH, VIBRANT ENERGY, HEALTHY FOOD & CLEAN ALCOHOL
Get FREE access to these + giveaways, recipes, & discount codes in personal emails from Dr. Will Cole.
Start Your Health Journey Today
FUNCTIONAL MEDICINE CONSULTATIONS FOR PEOPLE AROUND THE WORLD
View More At Our Store
Purchase personally curated supplements
and Dr. Will Cole's books!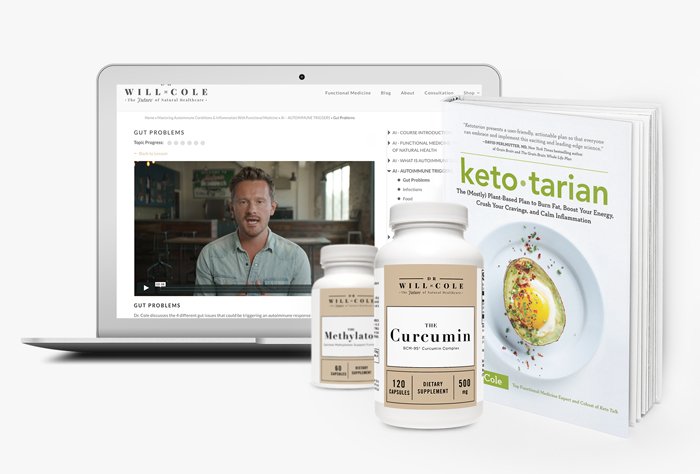 The information on this website has not been evaluated by the Food & Drug Administration or any other medical body. We do not aim to diagnose, treat, cure or prevent any illness or disease. Information is shared for educational purposes only. You must consult your doctor before acting on any content on this website, especially if you are pregnant, nursing, taking medication, or have a medical condition.
Our content may include products that have been independently chosen and recommended by Dr. Will Cole and our editors. If you purchase something mentioned in this article, we may earn a small commission.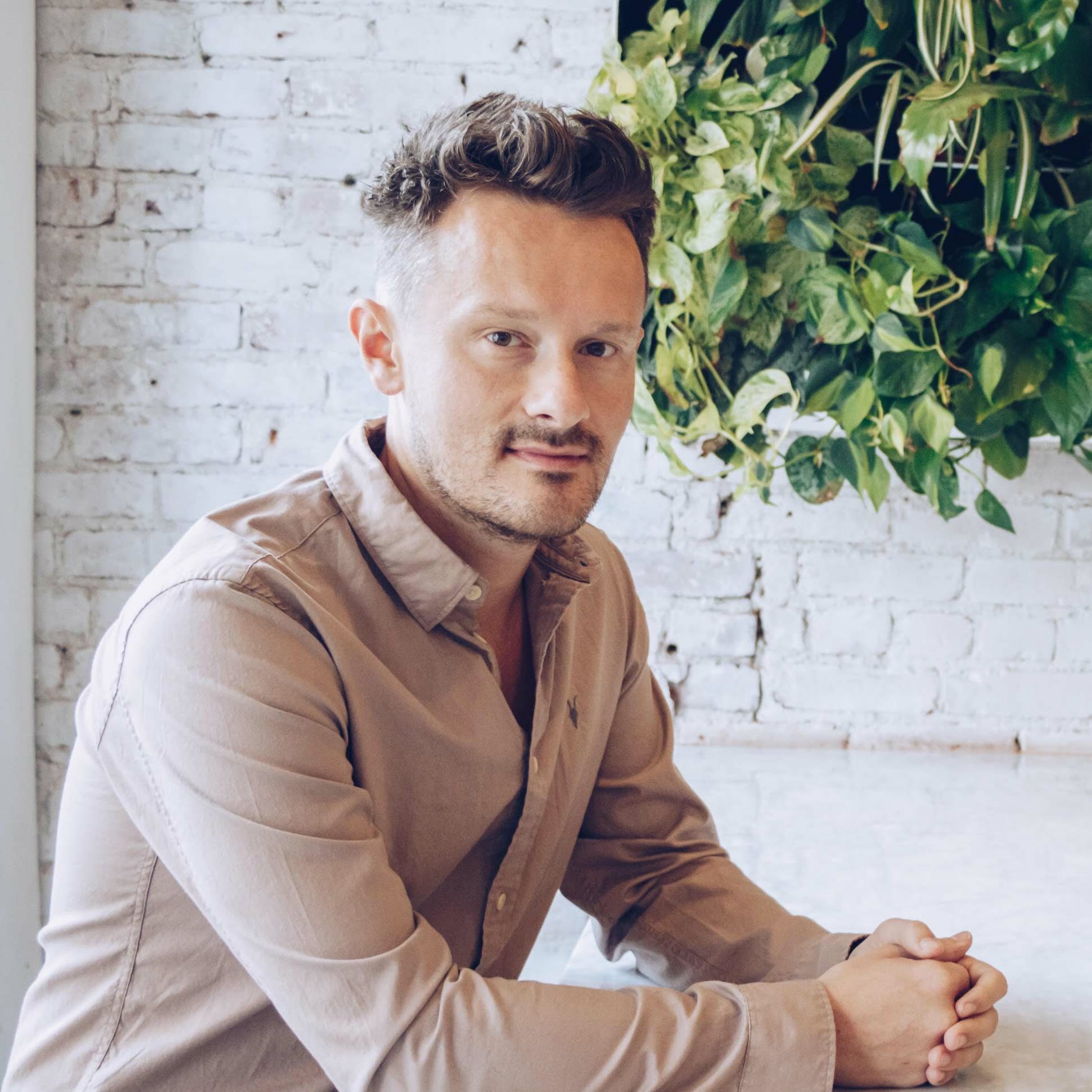 Dr. Will Cole, DNM, IFMCP, DC is a leading functional medicine expert who consults people around the globe, starting one of the first functional medicine telehealth centers in the world. Named one of the top 50 functional and integrative doctors in the nation, Dr. Will Cole provides a functional medicine approach for thyroid issues, autoimmune conditions, hormonal imbalances, digestive disorders, and brain problems. He is the host of the popular The Art Of Being Well podcast and the New York Times bestselling author of Intuitive Fasting, Ketotarian, The Inflammation Spectrum and the brand new book Gut Feelings: Healing the Shame-Fueled Relationship Between What You Eat and How You Feel.