The Top 10 Best Keto Snacks To Have On-Hand + Keep You Satiated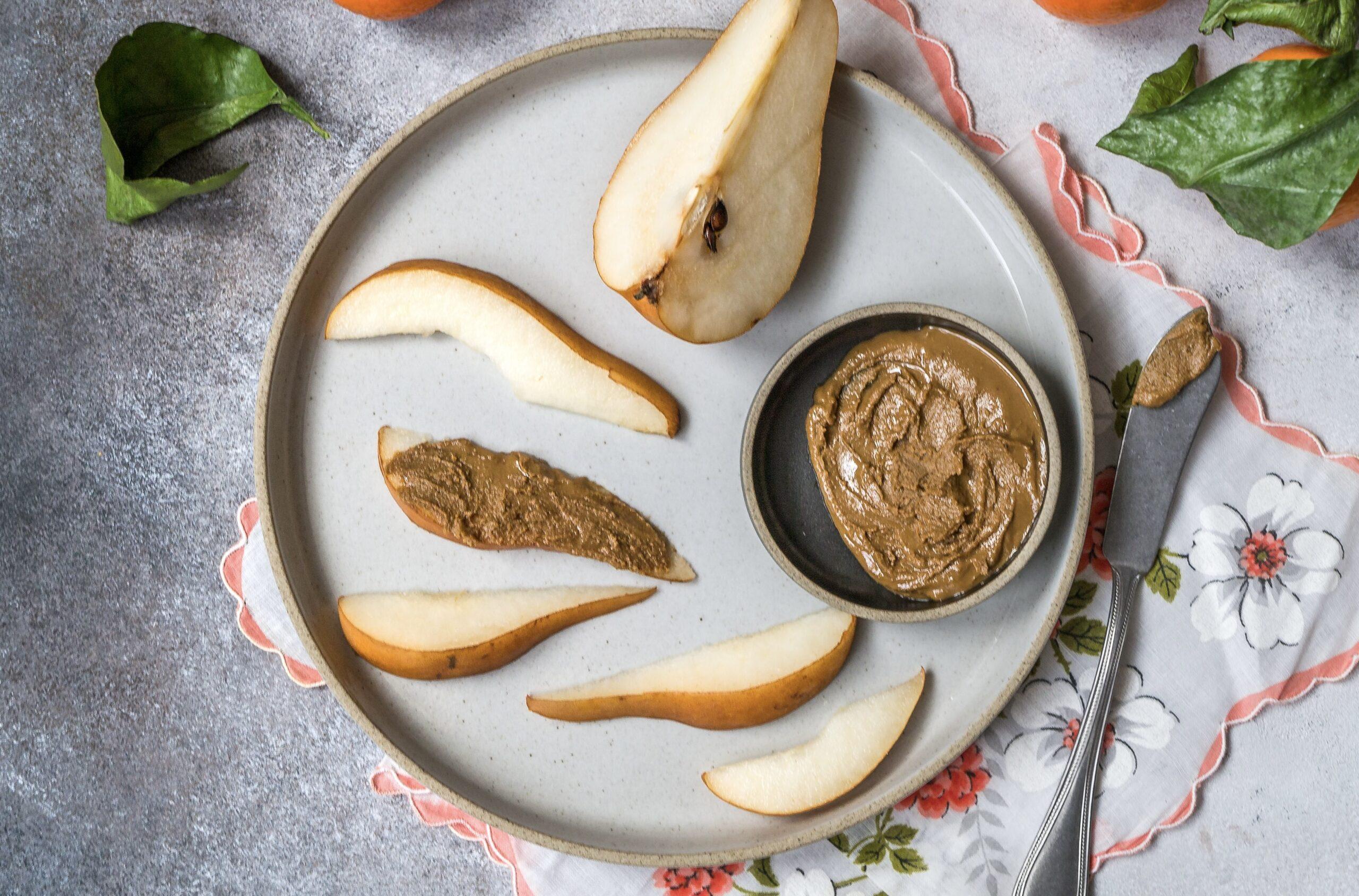 The ketogenic diet is the latest food trend creating buzz in the wellness world. This low-carbohydrate, moderate-protein, high-fat eating strategy has taken the wellness world by storm because of how quickly and efficiently it can transform you from a sugar-burner to a fat-burner, helping you to achieve optimal health. But this popular diet is no passing fad. It can make a real difference in your health and has been shown to restore energy, stabilize blood sugar, enhance brain health, and more.
As a functional medicine practitioner, I have seen firsthand just how beneficial the ketogenic diet can be. Most of us get our fuel from sugar in the form of glucose, but that's not the most efficient source. Our bodies use it up quickly so we need to refuel often or risk blood sugar crashes and that dreaded "hanger" state. Not only that, but blood sugar surges and drops can predispose anyone to a whole slew of metabolic and inflammatory health problems. They may be brewing under the surface and without blood sugar control, these issues could become a real problem. 
A ketogenic diet has a completely different effect. It trains our bodies to rely on fat instead of sugar for energy. Not only is fat a cleaner source of fuel, but we have actually relied on fat since the beginning of our lives—we started out with breast milk for energy and development.
Make Your Life a Cleanse
FUNCTIONAL MEDICINE GUIDES FOR GUT HEALTH, VIBRANT ENERGY + A CLEAN FOOD LIST
Get these FREE exclusive guides + access to subscriber-only giveaways, healthy recipes, and discount codes (including 70% off code for video courses sold on our website!)
This is why I developed Ketotarian, which marries the best of conventional ketogenic diets with the best of plant-based diets—it's a ketogenic diet with a plant-based twist. But it's not just for keto-leaning vegetarians. This is truly a ketogenic diet for everyone. Avoid the pitfalls of traditional keto diets (too much meat and dairy), while making keto available (finally!) to those who choose to eat a more plant-based diet, and simultaneously avoiding the pitfalls of conventional vegan and vegetarian diets (too many carbs).
This may sound great, but how do you start? When the conventional and most easily accessible diet in our current culture is disturbingly sugar-laden (even so-called healthy foods can be hidden vessels for sugar), "going keto" can be confusing. And it's not just obvious sugar—your body makes sugar out of carbohydrates by breaking them down into glucose. That means changing your ideas about what constitutes a healthy meal. Good-bye bread, hello healthy fat!
One of the most difficult "meals" to figure out on a ketotarian diet is snack-time, but this is also the perfect time to start transitioning your diet to a lower-carb, higher-fat emphasis. Most traditional snack foods are carb-heavy, so here is your ultimate list of the best keto snacks that are grab-and-go and will help you avoid temptation and stay on top of your keto game. These are my favorites, all ketotarian-approved:

Best Keto Snacks You Can Make
1. Grain-free granola
You don't need a recipe to make grain-free granola. All you have to do is mix up your favorite nuts, seeds, and shredded coconut, for a boost of protein and healthy fats with each handful. Toss your granola with a drizzle of coconut or avocado oil, spread it on a cookie sheet, and bake it at 350 degrees until it's golden and crispy (about 20 to 30 minutes). Store it in an airtight container for an anytime snack. Try switching up the flavors with various herbs and spices to discover your favorite combinations.
2. Hard-boiled eggs
The incredible edible egg is a powerhouse of nutrients. Pasture-raised, organic egg yolks contain fat-soluble vitamins A, D, E, and B as well as iron, choline, potassium, and phosphorus, which are all essential for healthy hormones. These vitamins and minerals also increase the bioavailability of healthy fats. Boil a dozen, peel, and keep in the fridge to grab at home or on your way out the door.
3. Fat bombs
It may sound like a nutritional disaster to those uninitiated in the keto lifestyle, but fat bombs are actually delicious, nutrient-dense snacks that taste more like desserts. Their high-fat content means they are rich and taste decadent, leaving you feeling full for longer. Make them with delicious ingredients like almond butter, vanilla, and cacao powder, you can satisfy your sweet tooth without derailing your keto lifestyle. Here's a chocolate peppermint version, a straight chocolate one, and a mint chocolate chip one.
4. Avocado halves
I've never met an avocado I didn't like. Slice one in half, pull out the pit, and dress it up with some lemon juice, extra virgin olive oil, or a vinegar-based hot sauce. Sprinkle on some sea salt and pepper, and you have a winning snack…or light meal, for that matter! Avocados have loads of clean plant fats, B vitamins, and potassium.
5. Chia seed pudding
Made with coconut milk, chia seeds, and whatever fruit you like, this is a great plant-based fat-loaded breakfast or snack. There are a ton of chia seed pudding recipes online, or just keep it simple:  Combine ¼ cup chia seeds with about 1.5 cups of coconut milk. Stir in a few drops of vanilla or other flavoring and a handful of berries, mix it all up, then let it sit for about an hour, or overnight, in the refrigerator.
Snacks You Can Buy
I know you don't always have time to put something together in the kitchen, even if it's quick. When you are in a rush with zero prep time, these snacks are the perfect solution. They are all shelf-stable, making them great options for people on the go all day, or for traveling:
1. Single-serving packets of almond butter or coconut oil
I always make sure to have at least one package of almond butter or coconut oil with me wherever I go. Coconut oil is good for adding to your coffee, tea, or restaurant meal for an added boost of fats, and almond butter is awesome all by itself. Thrive Market has original almond butter squeeze packs for easy on-the-go snacking, as well as larger jars for your ultimate snacking needs!
2. Olives
Loaded with healthy fats, these tasty, savory little fruits are easy to take with you. Look for single-serve packets to avoid breakable jars and hard-to-open cans.
3. Nuts and seeds
While you need to avoid those made with processed industrial-seed oils, it's easy to find raw, unsalted nuts and seeds on the go for a quick snack of protein and healthy fats. Keep packets with you, or in a pinch, pick them up at almost any gas station or convenience store.
4. Canned seafood
Wild-caught seafood is one of my favorite sources of healthy fats and other essential nutrients. It's not exactly plant based, but its valuable nutrient content makes it a sensible exception for pescatarians. Seafood contains vitamin D, which is essential for every cell in your body to thrive. It is at its highest level and most bioavailable in salmon, sardines, and tuna. Add some on top of a salad or alongside some grain-free crackers and you have a quick and filling snack or light meal.
5. Seaweed snacks
Low in carbs yet high in nutrients, sea vegetables are one of the most overlooked superfoods. The wellness world is finally starting to catch on to their benefits, and so can you. Many brands offer dried bite-sized varieties of seaweed, dulse, and other types made with good oils. SeaSnax is one of my favorite brands and it carries a wide-range of options. Eat these by themselves, rolled up with some canned seafood, or crumbled up and sprinkled on top of soups or salads.
As one of the first functional medicine telehealth clinics in the world, we provide webcam health consultations for people around the globe. 
Photo: unsplash.com
Start Your Health Journey Today
FUNCTIONAL MEDICINE CONSULTATIONS FOR PEOPLE AROUND THE WORLD
Shop This Article
Purchase personally curated supplements
and Dr. Will Cole's books!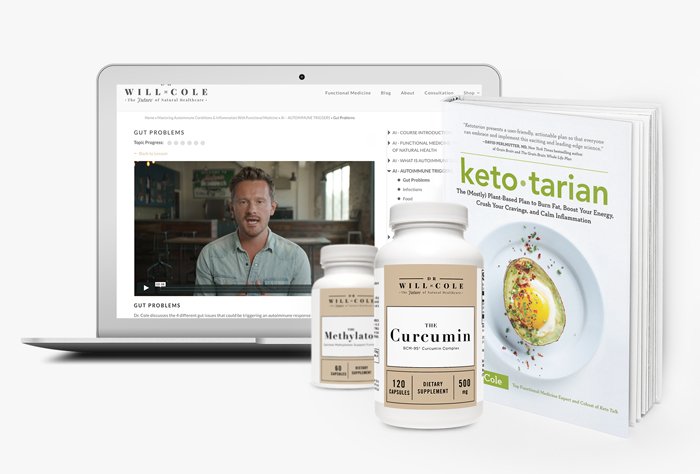 The information on this website has not been evaluated by the Food & Drug Administration or any other medical body. We do not aim to diagnose, treat, cure or prevent any illness or disease. Information is shared for educational purposes only. You must consult your doctor before acting on any content on this website, especially if you are pregnant, nursing, taking medication, or have a medical condition.
Our articles may include products that have been independently chosen and recommended by Dr. Will Cole and our editors. If you purchase something mentioned in this article, we may earn a small commission.
Dr. Will Cole, IFMCP, DNM, DC, leading functional medicine expert, consults people around the world via webcam and locally in Pittsburgh. He received his doctorate from Southern California University of Health Sciences and post doctorate education and training in functional medicine and clinical nutrition. He specializes in clinically researching underlying factors of chronic disease and customizing a functional medicine approach for thyroid issues, autoimmune conditions, hormonal imbalances, digestive disorders, and brain problems. Dr. Cole was named one of the top 50 functional medicine and integrative doctors in the nation and is the best selling author of Ketotarian and The Inflammation Spectrum.