A One Day Keto Meal Plan For Vegans, Vegetarians, + Omnivores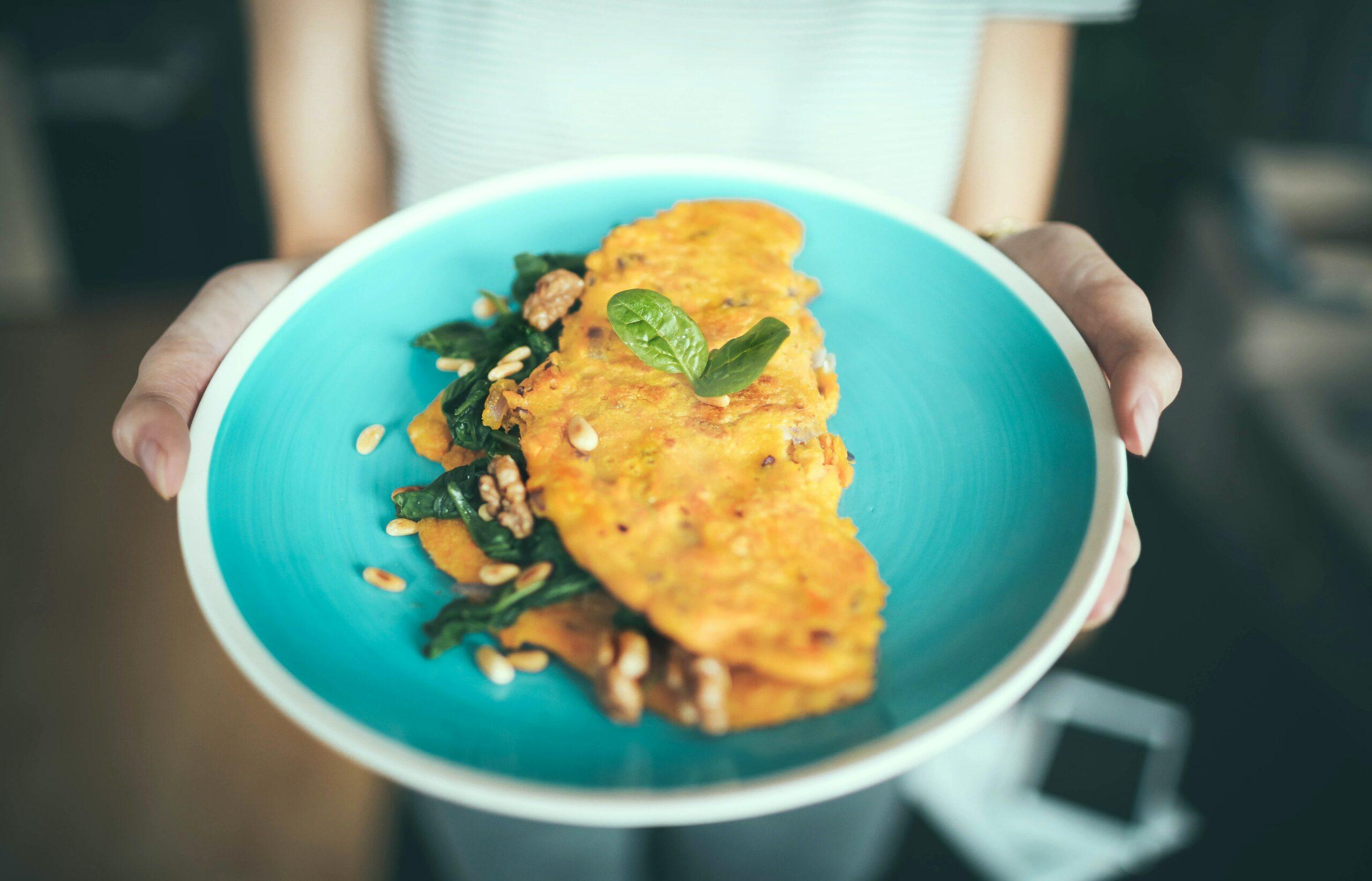 The ketogenic diet is definitely having its moment in the spotlight, having exploded in popularity over the last few years. But beyond its status as a pop culture sensation, the keto diet has legit health benefits. Research reveals that it can help with an impressive array of health effects, including reducing inflammation, enhancing brain health, and stabilizing blood sugar. In my functional medicine clinic, I have witnessed the ketogenic diet's transformative qualities, thanks to its focus on a high-fat, moderate-protein, and low-carb ratio of macronutrients.
However, sometimes keto needs calibration. The typical incarnation of this diet is very meat- and dairy-heavy. This is an easy way to get in enough fat and keep carbs low, but it may also lead many people to limit vegetables, which are full of vital nutrients and fiber, for optimal health. Conventional keto also does not take into account sensitivities to meat and dairy products, which can trigger or worsen inflammation in some people. In my clinical practice, I've developed a high-vegetable, more heavily plant-based version of the keto diet because I find it is best for many people. I've also discovered that it's much easier than you might think to do a vegan keto meal plan.
So to answer your question, 'is a vegan keto diet possible?' The simple answer is yes.
But let's get practical: What can you actually eat in a day on a ketogenic diet? Here's a sample of what that might look like, with options for various dietary preferences including a vegetarian keto meal plan.
Make Your Life a Cleanse
SUBSCRIBER-ONLY GUIDES FOR GUT HEALTH, VIBRANT ENERGY, HEALTHY FOOD & CLEAN ALCOHOL
Get FREE access to these + giveaways, recipes, & discount codes in personal emails from Dr. Will Cole.
Your keto breakfast
When I am not intermittent fasting, I love to take time in the morning to sit down for breakfast before I leave for my day with patients. These are three of my go-to recipes:
Vegan-Keto: Chia Pudding Bowls
Made with coconut or almond milk, chia seeds, and whatever fruit you like, these tasty bowls can be made ahead of time (such as the night before) for a completely plant-based breakfast.
Vegetarian-Keto: Egg-o-cado
Avocados are an irresistible source of healthy fats and work perfectly for a keto diet for vegetarians. I try to incorporate them into as many meals as possible. All you have to do is cut an avocado in half, remove the pit, crack an egg, and bake.
Pescatarian-Keto: Lox and Egg Scramble
For those who enjoy wild-caught fish, a scramble made with eggs, smoked salmon, and dark leafy greens is the perfect keto fuel to start your day.
Omnivore-Keto: Meat Lovers Omelet
This is an easy breakfast as it can be modified with whatever meat and veggies you have in your fridge. My favorite combo right now is nitrate-free bacon and ground sausage, or leftover free-range chicken with some spinach and mushrooms, fried in ghee.
Your keto lunch
Who has time during a busy workweek to make a complicated lunch? Not me, and I know I'm not the only one. I like to pack lunches that I prepped before work. When I can quickly reheat something I brought with me, I avoid that temptation to order out.
Vegan-Keto: Roasted Veggies with Olive Basil Pesto
I can roast a whole tray of veggies and prepare a jar of pesto made with fat-loaded olives and pine nuts, and I'm good for the week - the perfect addition to a vegan keto meal plan.. You could also add some fermented organic, non-GMO soy like tempeh or natto.
Vegetarian-Keto: Frittata
Make a frittata ahead of time and load it up with olives and veggies, then top it with some nut cheese. All that's left to do is cut a slice—or two!—and pop it in the microwave.
Pescatarian-Keto: Tuna Salad
Tuna salad is endlessly versatile because you can use whatever ingredients you have on hand to dress it up, and it's super quick to prepare. I typically mix a can of wild-caught tuna with avocado-oil mayonnaise and some sunflower or pumpkin seeds. It's delicious over a bed of dark leafy greens.
Omnivore-Keto: Burger Salad
Burger salads are a great option for lunch. Just cook grass-fed beef patties ahead of time, then reheat in the microwave when hunger strikes. Add some dark leafy greens and whatever other toppings you are feeling that day, and lunch is served! Although I vary my additions, I always add some avocado, for extra healthy fats.
Your keto snacks
You've probably noticed that my motto when it comes to cooking is "no-fuss and delicious." For a snack in between patients, I might have a homemade batch of grain-free granola, made with a variety of mixed nuts, seeds, and dried unsweetened coconut flakes for even more healthy fats, mixed and roasted with some cinnamon and coconut oil. That's my fave – every bite tastes indulgent. Some of my other favorite quick keto snacks include:
Single-serve packets of nut butter

Olives

Canned wild-caught tuna or salmon

Hard-boiled eggs

Unsweetened coconut or almond milk yogurt

Homemade fat bombs

Grass-fed jerky
The best keto dinner options
There are few other ways I would ever want to end my day than sitting down with my family for a nutritious dinner. These are some of my family's favorite evening meals:
Vegan-Keto: Veggie Lettuce Wraps
For nights when my kids are running around to various activities, it's important to have a go-to quick dinner that will keep them going. I like to roast up a few low-carb vegetables, wrap them in lettuce leaves, and top with some guac.
Vegetarian-Keto: Cauliflower Fried Rice Bowls
For another quick dinner, I'll fry up some cauliflower rice in a skillet (Trader Joe's has pre-made ones, or you can rice a head of cauliflower in a food processor) with some coconut aminos and red pepper, then top it all off with a fried egg.
Pescatarian-Keto: Ginger-Coconut Salmon
Wild-caught salmon is one of my favorite pescatarian choices. I grill salmon filets seasoned with ginger, garlic, salt, and pepper, then drizzle them with a sauce made from coconut milk and coconut-aminos, for an extra boost of healthy fats.
Omnivore-Keto: Beef Stew
Especially during the chilly winter months, my whole family enjoys cozying up to bowls of warm soup. Add some grass-fed beef chunks to a crockpot with some bone broth, kale, mushrooms, carrots, and seasonings, and when you get home after a long day, dinner's ready. Soups and stews are also ideal canvases for extra healthy fats, since you can add as much avocado oil or coconut oil as you want to the simmering broth.
For more recipes, read: Delicious & Simple Clean Keto Diet Recipes
As one of the first functional medicine telehealth clinics in the world, we provide webcam health consultations for people around the globe.
Photo: unsplash.com
Start Your Health Journey Today
FUNCTIONAL MEDICINE CONSULTATIONS FOR PEOPLE AROUND THE WORLD
View More At Our Store
Purchase personally curated supplements
and Dr. Will Cole's books!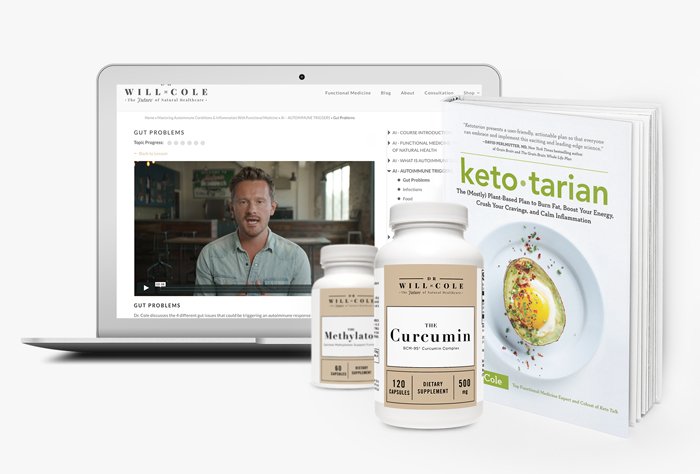 The information on this website has not been evaluated by the Food & Drug Administration or any other medical body. We do not aim to diagnose, treat, cure or prevent any illness or disease. Information is shared for educational purposes only. You must consult your doctor before acting on any content on this website, especially if you are pregnant, nursing, taking medication, or have a medical condition.
Our content may include products that have been independently chosen and recommended by Dr. Will Cole and our editors. If you purchase something mentioned in this article, we may earn a small commission.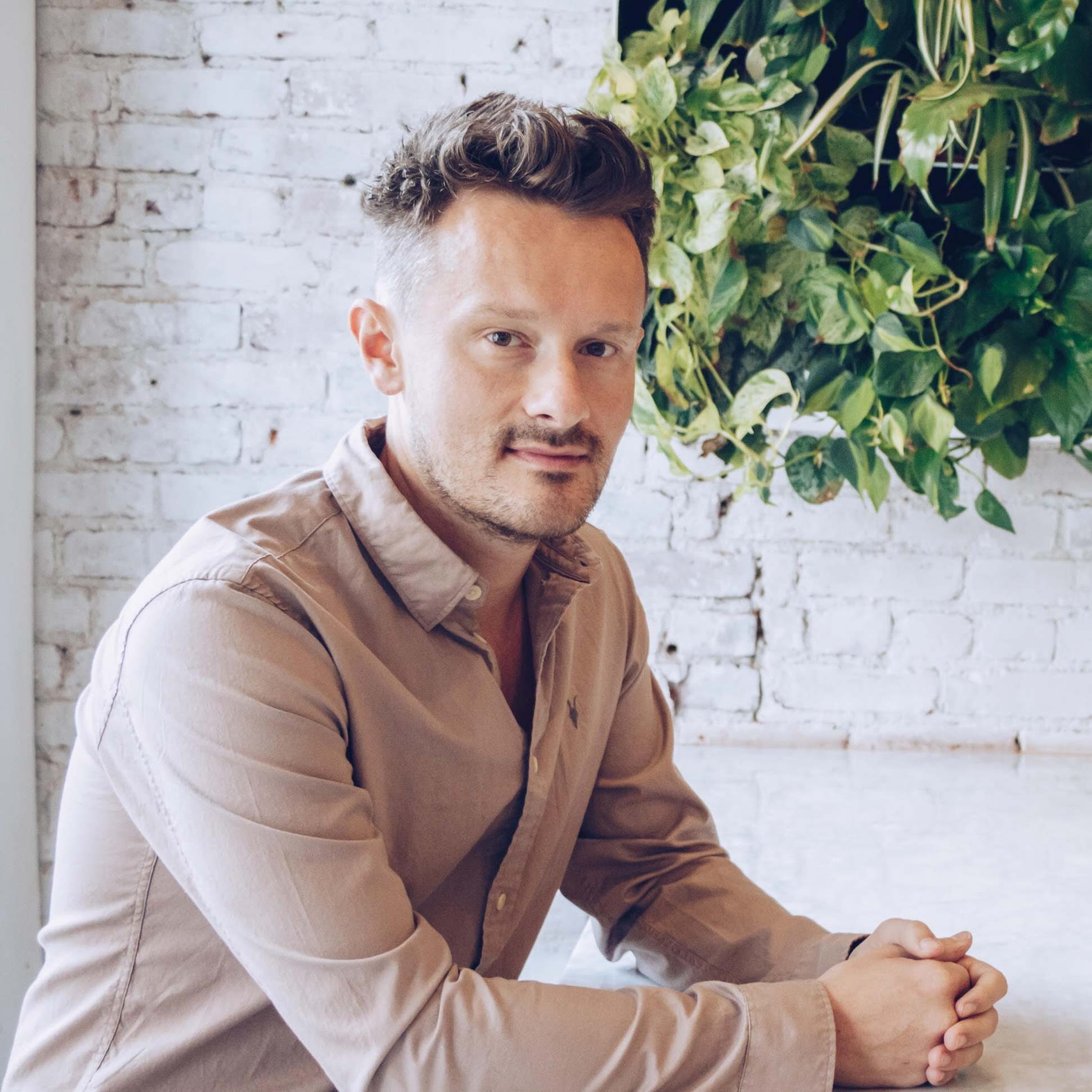 Dr. Will Cole, DNM, IFMCP, DC is a leading functional medicine expert who consults people around the globe, starting one of the first functional medicine telehealth centers in the world. Named one of the top 50 functional and integrative doctors in the nation, Dr. Will Cole provides a functional medicine approach for thyroid issues, autoimmune conditions, hormonal imbalances, digestive disorders, and brain problems. He is the host of the popular The Art Of Being Well podcast and the New York Times bestselling author of Intuitive Fasting, Ketotarian, The Inflammation Spectrum and the brand new book Gut Feelings: Healing the Shame-Fueled Relationship Between What You Eat and How You Feel.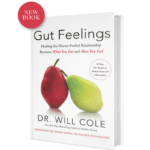 Gut Feelings
Healing The Shame-Fueled Relationship
Between What You Eat And How You Feel