Delicious & Simple Clean Keto Diet Recipes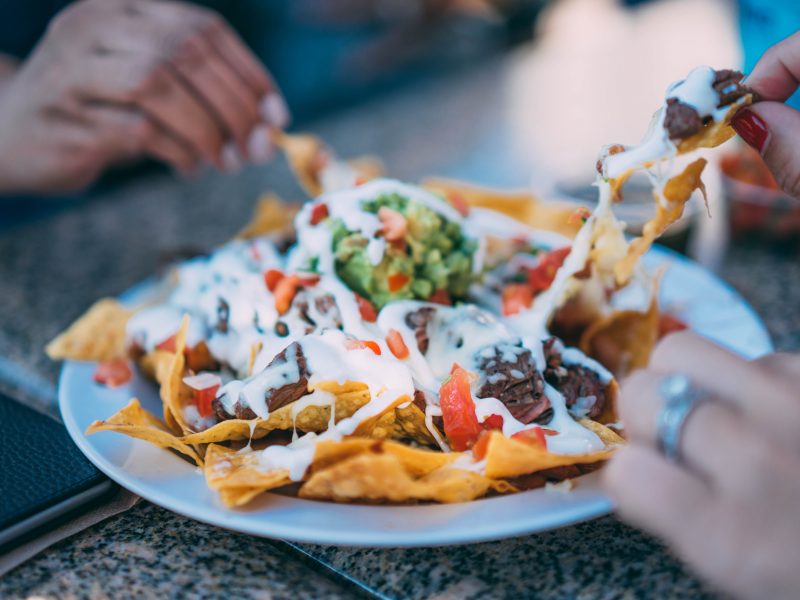 Ketotarian Compliant Nachos
Ingredients
2 medium zucchini
12 oz. shrimp or fish of choice
1 tablespoon + 1 teaspoon avocado oil, separated
1 teaspoon cumin
1 teaspoon paprika
Sea salt to taste
Black pepper to taste
1 Roma Tomato, ½ large diced and ½ finely diced
¼ red onion, diced
2 avocado, mashed
½ lime, juiced
½ English Cucumber, diced
½ bell pepper of choice, diced
2 jalapenos, sliced (optional)
4 oz. Sliced Kalamata olives
2 tablespoons sunflower seeds
Cilantro
Directions
The first step is to slice your zucchini about 1/8-inch thick with a knife, mandolin, or spiralizer and set on paper towels. Lightly dab with another paper towel to remove any excess water. Lay zucchini slices on single layer of baking sheet and lightly coat with 1 teaspoon avocado oil. Sprinkle with sea salt and pepper and bake for about 10-12 minutes at 350 degrees or until fully cooked and slightly crisp.
While zucchini chips are baking, cook seafood of choice on a skillet with 1 tablespoon oil, paprika, cumin, salt, and pepper. Shred fish or cut shrimp in small pieces. Shrimp is my favorite seafood, but any fish will work! If you are vegetarian or vegan, these nachos are still delicious without it as well!
Mix finely diced tomato, ½ of the diced onion, mashed avocado, and lime juice in a separate bowl.
Lay zucchini chips on a plate as you would nachos. Top with shrimp, cucumber, pepper, jalapeno, olives, sunflowers, avocado mixture made in step 3, and Ketotarian compliant ranch dressing – such as Primal Kitchen.
Enjoy your Ketotarian Nachos!
This recipe makes 2-3 servings. If splitting into 2 servings, each serving has 47 grams of protein, 63.5 grams of fat, and 24 grams of net carbs.
Make Your Life a Cleanse
SUBSCRIBER-ONLY GUIDES FOR GUT HEALTH, VIBRANT ENERGY, HEALTHY FOOD & CLEAN ALCOHOL
Get FREE access to these + giveaways, recipes, & discount codes in personal emails from Dr. Will Cole.
Vegan Keto-Friendly Chocolate Mousse
Sometimes you just need to satisfy your sweet tooth with a little chocolate. But the candy bars and chocolate boxes that you buy from the grocery store are far from healthy. While delicious, these highly processed treats made with conventional sugar are going to push you further from your health goals, not closer.
This is my favorite ketotarian-friendly alternative to those store-bought chocolates to curb your sweet tooth:
Serves 2
Ingredients
2 avocados
3/4 cup canned full-fat coconut cream
1/2 cup unsweetened chocolate chips, chopped chocolate, or carob
Stevia or monk fruit to taste
3 tablespoons unsweetened cacao powder or carob powder
1 teaspoon vanilla extract
Directions
Blend all ingredients together in a blender until smooth.
Pour into individual containers like glass Mason jars.
Refrigerate for at least 1 hour before serving.
Serve by itself or alongside strawberries for dipping!
Keto-Friendly Peppermint Mocha Recipe
During the holidays we all love to add a little cheer to our morning coffee. But if you are following a ketogenic diet (high fat, moderate protein, low carbohydrate), you might think you have to skip out on these delicious mix-ins.
With just a few simple high-fat and low-sugar substitutions, you can still enjoy a peppermint mocha during the holidays.
Yields 1 serving
Ingredients
½ cup coconut or almond milk
½ cup hot coffee
¼ teaspoon peppermint extract
½ teaspoon cacao powder
½ teaspoon, or more, stevia or monk fruit to taste
1 tablespoon MCT oil
Directions
In a saucepan over medium heat, mix together coffee, dairy-free milk of choice, peppermint, cacao, MCT oil, and sweetener of choice.
Stir until heated through and fully combined.
Pour into a mug and enjoy.
Optional: If you have a milk frother, froth to make more creamy and top with coconut whip for additional healthy fats if you desire.
Keto-Friendly Eggnog Recipe
One of my all-time holiday favorites is eggnog. With a few simple swaps you can make a delicious homemade version that is also
Ketotarian
friendly. So next time you are craving this holiday classic, whip up this recipe instead. Ditching conventional sweeteners and adding more 
brain
- and 
metabolism-supporting
 fats like coconut milk and MCT oil may even help boost your energy during this season. Yes, I still include egg yolks in the recipe since they can be a wonderful source of beneficial omega fats and brain-supporting nutrients like choline.
Yields 1 serving
Ingredients
6 cage-free egg whites
1 cup almond milk, unsweetened
1 cup full-fat coconut milk, unsweetened
1 tbsp. vanilla extract
1 tsp. cinnamon
1 tsp. nutmeg
1 tsp. MCT oil
Natural low-carb sweetener to taste (stevia, monk fruit, or xylitol)
Directions
In a large mixing bowl, beat egg whites and sweetener of choice with a hand-held or stand mixer until stiff.

In a separate bowl stir together the almond milk, coconut milk, MCT oil, cinnamon, nutmeg, and vanilla extract until fully combined.

Bring the plant-milk mixture to a boil on the stove.
Slowly pour egg whites into the milk and stir to avoid curdling and temperature reaches 160 degrees F.

Pour into a large carafe or mason jar and place in the fridge to chill. Good for 4-5 days.
Pumpkin Spice Smoothie
It seems like everywhere you look there are pumpkin spice versions of all kinds of foods. Instead of reaching for a PSL (pumpkin spice latte) try this pumpkin spice smoothie!
Ingredients
2/3 cup almond milk
1 cup canned pumpkin
1 tsp pumpkin spice
1 tsp cinnamon
1/2 ripe banana
2 tbsp maple syrup
6 ice cubes
Directions
Combine all ingredients in blender, blend, and enjoy!
As one of the first functional medicine telehealth clinics in the world, we provide webcam health consultations for people around the globe. 
Photo: unsplash.com
Start Your Health Journey Today
FUNCTIONAL MEDICINE CONSULTATIONS FOR PEOPLE AROUND THE WORLD
View More At Our Store
Purchase personally curated supplements
and Dr. Will Cole's books!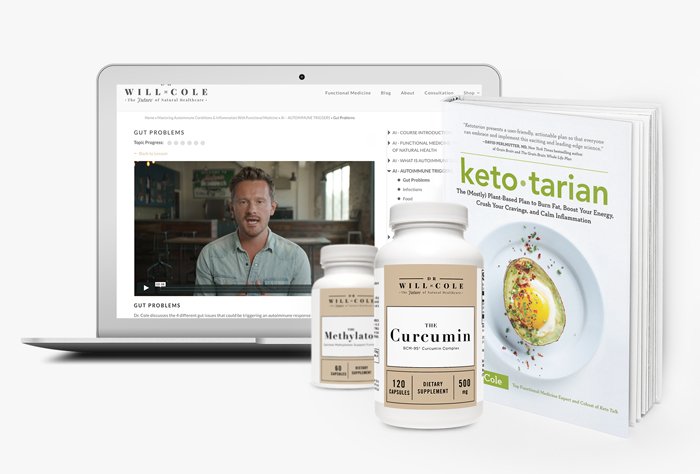 The information on this website has not been evaluated by the Food & Drug Administration or any other medical body. We do not aim to diagnose, treat, cure or prevent any illness or disease. Information is shared for educational purposes only. You must consult your doctor before acting on any content on this website, especially if you are pregnant, nursing, taking medication, or have a medical condition.
Our articles may include products that have been independently chosen and recommended by Dr. Will Cole and our editors. If you purchase something mentioned in this article, we may earn a small commission.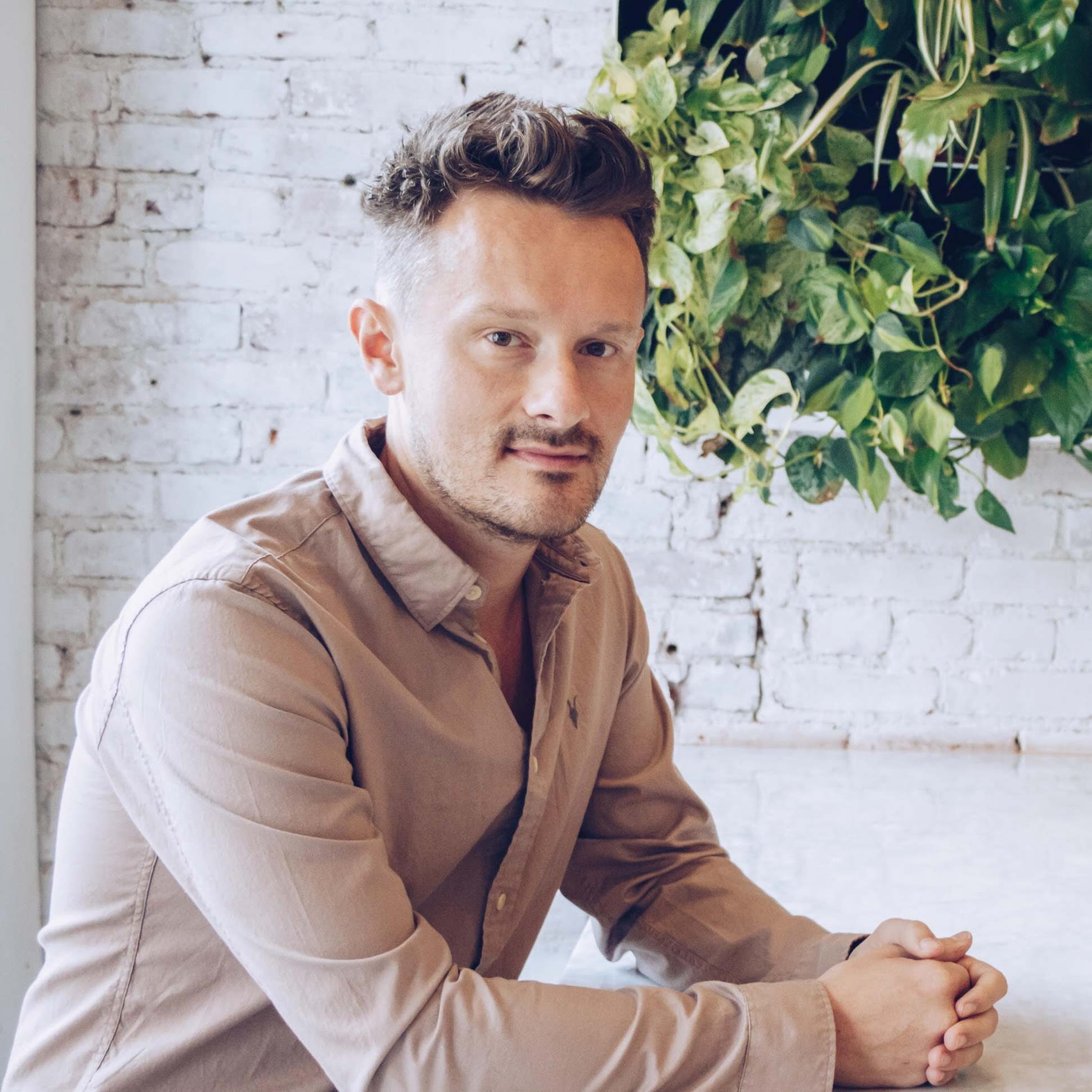 Dr. Will Cole, DNM, IFMCP, DC is a leading functional medicine expert who consults people around the globe, starting one of the first functional medicine telehealth centers in the world. Named one of the top 50 functional and integrative doctors in the nation, Dr. Will Cole provides a functional medicine approach for thyroid issues, autoimmune conditions, hormonal imbalances, digestive disorders, and brain problems. He is the host of the popular The Art Of Being Well podcast and the New York Times bestselling author of Intuitive Fasting, Ketotarian, The Inflammation Spectrum and the brand new book Gut Feelings: Healing the Shame-Fueled Relationship Between What You Eat and How You Feel.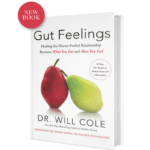 Gut Feelings
Healing The Shame-Fueled Relationship
Between What You Eat And How You Feel