Exactly How To Stay Healthy When You Travel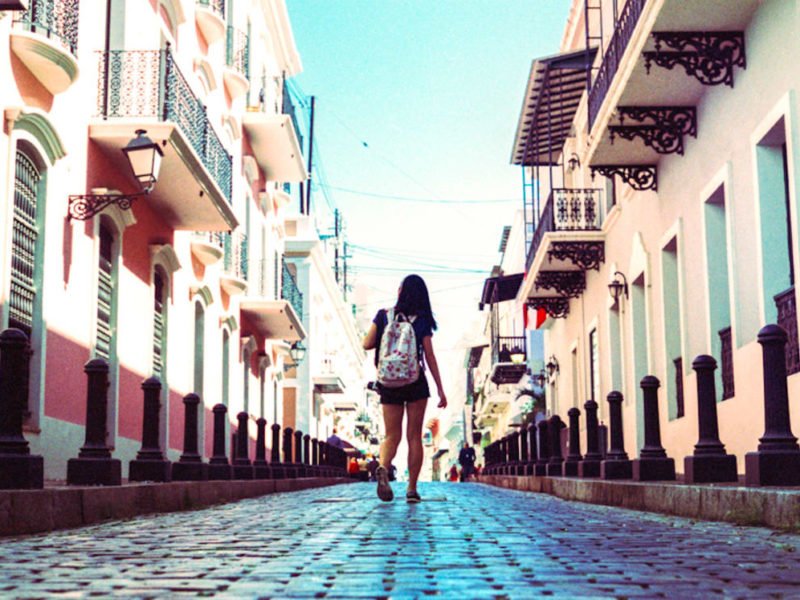 Sometimes you have to travel for work and sometimes you get to travel for vacation. Either way, arriving at your destination with the sniffles or coming home with the flu is hardly an ideal result. Travel exposes you to germs you probably wouldn't encounter in your normal routine and that can mean everything from an inconvenient cold to a serious infection. I travel frequently for speaking engagements, so staying healthy on the road is something I have had to master. Here are some of my favorite travel-friendly wellness practices. They'll help keep you in optimal health so your immune system can squash those bugs before they squash your vacation or your homecoming.
Make Your Life a Cleanse
SUBSCRIBER-ONLY GUIDES FOR GUT HEALTH, VIBRANT ENERGY, HEALTHY FOOD & CLEAN ALCOHOL
Get FREE access to these + giveaways, recipes, & discount codes (including 50% off code for video courses) in personal emails from Dr. Will Cole
10 Tips for Healthy Travel
1. Supplement with magnesium
I always travel with magnesium. The pressure in an airplane cabin can contribute to gas and constipation, and magnesium counteracts those uncomfortable effects. Try mixing magnesium powder with water and drinking it right before boarding. Magnesium also has a calming effect and promotes (1) better sleep, so it can help with jet lag, too.
2. Plan for healthier eating
Start Your Health Journey Today
FUNCTIONAL MEDICINE CONSULTATIONS FOR PEOPLE AROUND THE WORLD
References:
Abbasi B, Kimiagar M, Sadeghniiat K, Shirazi MM, Hedayati M, Rashidkhani B. The effect of magnesium supplementation on primary insomnia in elderly: A double-blind placebo-controlled clinical trial.

J Res Med Sci

. 2012;17(12):1161‐1169.

Furness JB, Kunze WA, Clerc N. Nutrient tasting and signaling mechanisms in the gut. II. The intestine as a sensory organ: neural, endocrine, and immune responses.

Am J Physiol

. 1999;277(5):G922‐G928. doi:10.1152/ajpgi.1999.277.5.G922

Cibele Aparecida Crispim, Ph.D., Ioná Zalcman Zimberg, M.S., Bruno Gomes dos Reis, R.D., Rafael Marques Diniz, R.D., Sérgio Tufik, Ph.D., Marco Túlio de Mello, Ph.D. Relationship between Food Intake and Sleep Pattern in Healthy Individuals

Journal of Clinical Sleep Medicine

2011. doi:

/10.5664/jcsm.1476

Hearing CM, Chang WC, Szuhany KL, Deckersbach T, Nierenberg AA, Sylvia LG. Physical Exercise for Treatment of Mood Disorders: A Critical Review.

Curr Behav Neurosci Rep

. 2016;3(4):350‐359. doi:10.1007/s40473-016-0089-y

Dolezal BA, Neufeld EV, Boland DM, Martin JL, Cooper CB. Interrelationship between Sleep and Exercise: A Systematic Review [published correction appears in Adv Prev Med. 2017;2017:5979510].

Adv Prev Med

. 2017;2017:1364387. doi:10.1155/2017/1364387

Mariana G. Figueiro, PhD, Bryan Steverson, MA, Judith Heerwagen, PhD, Kassandra Gonzales, MS, Barbara Plitnick, RN, Mark S. Rea, PhD The impact of daytime light exposures on sleep and mood in office workers

Sleep Health

Volume 3, Issue 3, P204-215, June 01, 2017. doi:

10.1016/j.sleh.2017.03.005

Christoph A. Thaiss, David Zeevi, Maayan Levy, Zamir Halpern, Eran Segal, Eran Elinav Transkingdom Control of Microbiota Diurnal Oscillations Promotes Metabolic Homeostasis

Cell

Volume 159, Issue 3, P514-529, October 23, 2014. doi:

10.1016/j.cell.2014.09.048

Brown GM. Light, melatonin and the sleep-wake cycle.

J Psychiatry Neurosci

. 1994;19(5):345‐353.

Herxheimer A, Petrie KJ. Melatonin for the prevention and treatment of jet lag. Cochrane Database Syst Rev

. 2002;(2):CD001520. doi:10.1002/14651858.CD001520
Shop This Article
Purchase personally curated supplements
and Dr. Will Cole's books!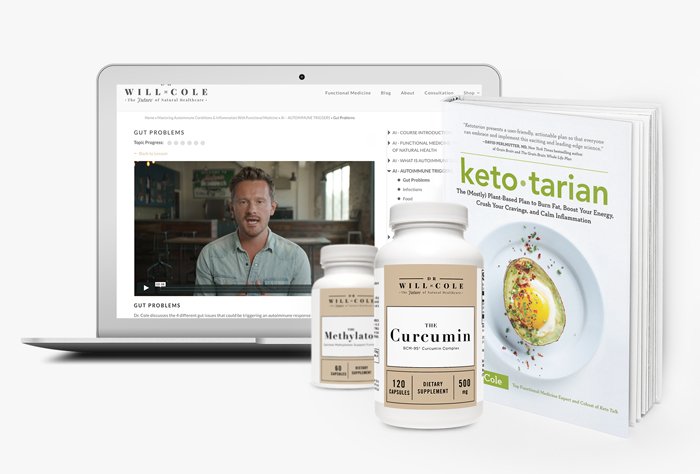 The information on this website has not been evaluated by the Food & Drug Administration or any other medical body. We do not aim to diagnose, treat, cure or prevent any illness or disease. Information is shared for educational purposes only. You must consult your doctor before acting on any content on this website, especially if you are pregnant, nursing, taking medication, or have a medical condition.
Our articles may include products that have been independently chosen and recommended by Dr. Will Cole and our editors. If you purchase something mentioned in this article, we may earn a small commission.
Dr. Will Cole, DNM, IFMCP, DC is a leading functional medicine expert who consults people around the globe, starting one of the first functional medicine telehealth centers in the world. Named one of the top 50 functional and integrative doctors in the nation, Dr. Will Cole provides a functional medicine approach for thyroid issues, autoimmune conditions, hormonal imbalances, digestive disorders, and brain problems. He is the host of the popular The Art Of Being Well podcast and the New York Times bestselling author of Intuitive Fasting, Ketotarian, The Inflammation Spectrum and the brand new book Gut Feelings: Healing the Shame-Fueled Relationship Between What You Eat and How You Feel.