The Top Functional Medicine Books To Expand Your Knowledge + Take Back Control Of Your Health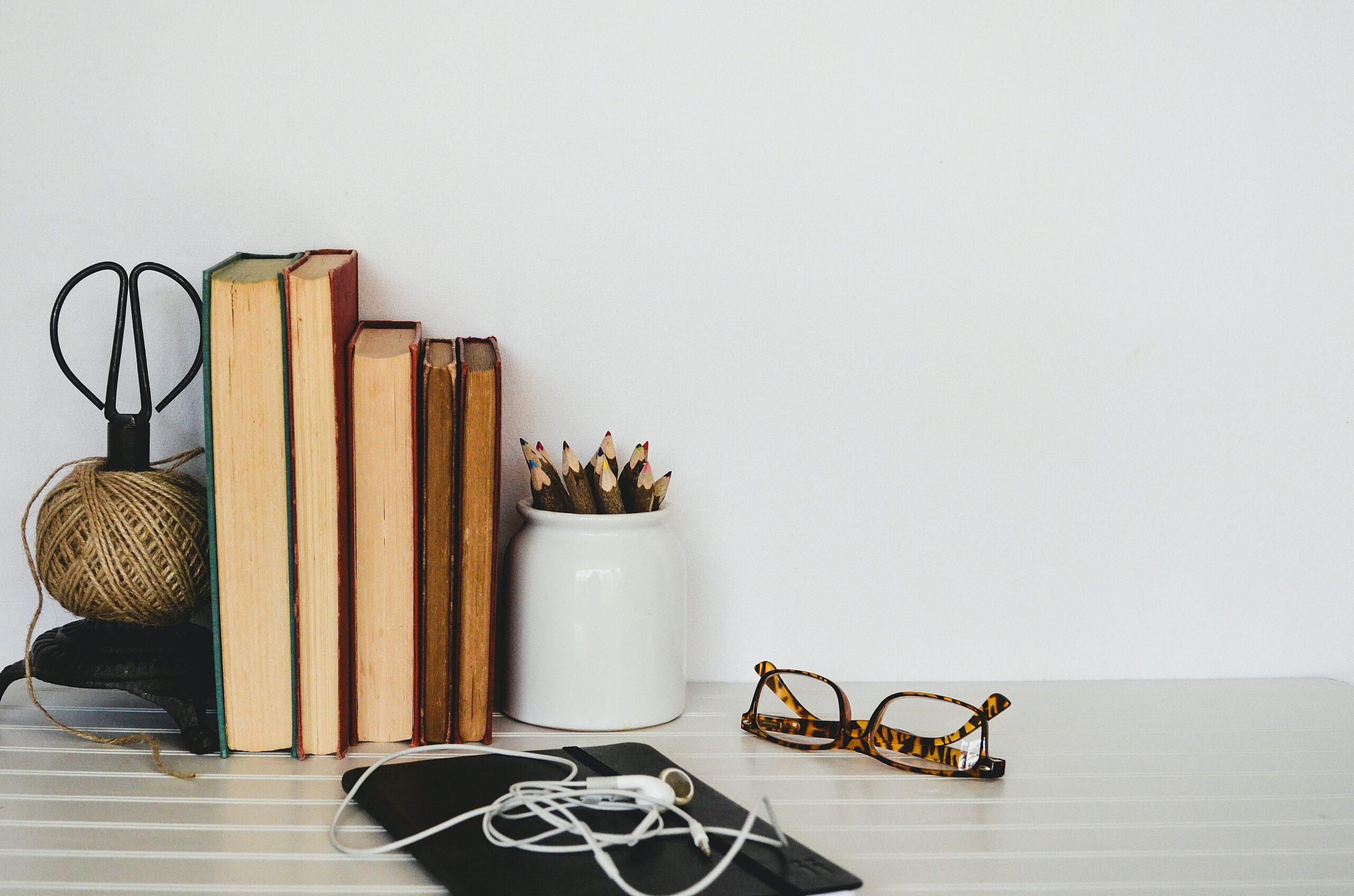 Your health is wealth. After years of consulting patients in my telehealth functional medicine clinic, I believe there is no greater asset that we have in our lives than our health and wellbeing. 
But for many people struggling through chronic health problems, it can be difficult to know where to start healing - especially if you aren't getting the help you need from conventional medicine.
That's why it is my job to help point you in the right direction when it comes to resources to help facilitate your healing journey. So let's take a look at some of my favorite functional medicine books that will help give you a jump-start on your healing journey.
Make Your Life a Cleanse
SUBSCRIBER-ONLY GUIDES FOR GUT HEALTH, VIBRANT ENERGY, HEALTHY FOOD & CLEAN ALCOHOL
Get FREE access to these + giveaways, recipes, & discount codes in personal emails from Dr. Will Cole.
Who will this help?
For anyone who has grown up with the mainstream model of healthcare as their first point of reference, it can be overwhelming - and a little confusing - when exploring other avenues of caring for your health. And with holistic health and functional medicine on the rise, it's important to educate yourself on your different options. 
When first learning about natural health, most people want to know whether or not functional medicine doctors are legit and what information is actually worth its weight. By educating yourself through reliable sources and arming yourself with knowledge, you'll be able to wade through the endless amount of conflicting health information to determine what is best for you and your individual health case.
How I compiled this list
As a functional medicine expert, it's my job to stay up to date on the latest clinical research and resources on the market for my patients and followers. 
So instead of making you read through the mass amount of functional medicine books currently in publication, I compiled a list of books that I have written and read through that best encapsulate the most accurate information on functional medicine, supplements, nutrition, and overall natural health.
     1. The Wahls Protocol
Written in 2014 by my good friend Dr. Terry Wahls, this book is the perfect introduction for anyone just starting out on their natural health journey by showing you the power food has to either fuel health or feed disease. The Wahls Protocol is a fantastic starting point if you want to learn more about functional medicine principles, using food as medicine, and the mechanisms by which the way we eat impacts our body's biochemistry and optimal function
To learn more about how what we eat impacts our body's biochemistry, listen to Dr. Wahl's Art of Being Well podcast episode here.
     2. Grain Brain
Published in 2013 by Dr. David Perlmutter, this revolutionary NYT-bestselling book dives right into the negative health effects of gluten, sugar, and carbs on the brain and body. If you have ever been curious of the "gluten-free" phenomenon, Grain Brain provides all the exciting research and education as to why our gluten, wheat, and carb-centric society can be so detrimental to our health. 
Instead of just highlighting the negatives, Dr. Perlmutter offers an alternative solution as to how we should eat to fuel optimal health.
To learn more about our brans and our bodies, listen to Dr. Perlmutter's Art of Being Well podcast episode here.
     3. The Autoimmune Solution
With autoimmune conditions continuously on the rise, The Autoimmune Solution published in 2017 by Dr. Amy Myers chronicles her own journey with autoimmunity and shows you how functional medicine principles can be the key to finally finding relief from chronic symptoms. 
Instead of feeling hopeless with little answers from conventional medicine doctors, this book gives you real, practical tools to address your symptoms and why autoimmune disease and treatments are not "one-size-fits-all". 
     4. Ketotarian
The first book that I wrote in 2018, is one of the best resources for anyone wanting to learn how to follow a ketogenic diet the right way. Covering the pitfalls of conventional keto and plant-based diets, Ketotarian shows you how to go keto in a more plant-based way to leverage the health benefits of these two popular ways of eating. 
Even if you prefer to eat some meat, this book will help you understand how to incorporate meat into your keto diet in a healthier way by laying the foundation for what a keto diet should and shouldn't look like. It also provides over 75 recipes to help you get started on this journey.
     5. The Inflammation Spectrum
Written in 2019, my second book focuses on how inflammation is at the core of most common health woes and exists on a continuum: from mild symptoms such as weight gain and fatigue on one end, to hormone imbalance and autoimmune conditions on the other. 
How you feel is constantly and dynamically being influenced by every meal. Every food you eat is either feeding inflammation or fighting it. Because no one else is you, the foods that work well for someone else may not be right for your body, and this book walks you through exactly how to discover what foods work best for your body.
At its heart, The Inflammation Spectrum is about learning to love your body enough to nourish it with delicious, healing foods and can apply to anyone at any stage of their health journey.
     6. Intuitive Fasting
My 2021 NYT-bestselling book, Intuitive Fasting shows you how to take back control of your hunger by resetting your body's instinctive eating patterns through periods of intermittent fasting in order to help you become more mindful about how and when you eat. 
Intuitive Fasting will show how to finally find metabolic flexibility – and once you've reached metabolic flexibility, you can intuitively trust your body to function at optimal capacity, whether you've eaten six minutes ago or six hours ago. When your body is out of balance it can be very difficult to discern what it needs to build vibrant wellness and metabolic inflexibility has been linked to inflammation, weight gain, fatigue, and chronic health problems.
In this book, I walk you through a four-week flexible fasting plan along with 65 recipes to give you all the tools necessary to reset your body, recharge your metabolism, renew your cells, and rebalance your hormones. This is great for people starting out on their health journey or looking to take their healing journey to the next level.
I believe nothing is more powerful than education. Take the first step to regain control over your health and start reading one of these books today!
As one of the first functional medicine telehealth clinics in the world, we provide webcam health consultations for people around the globe.
Photo: unsplash.com
Start Your Health Journey Today
FUNCTIONAL MEDICINE CONSULTATIONS FOR PEOPLE AROUND THE WORLD
View More At Our Store
Purchase personally curated supplements
and Dr. Will Cole's books!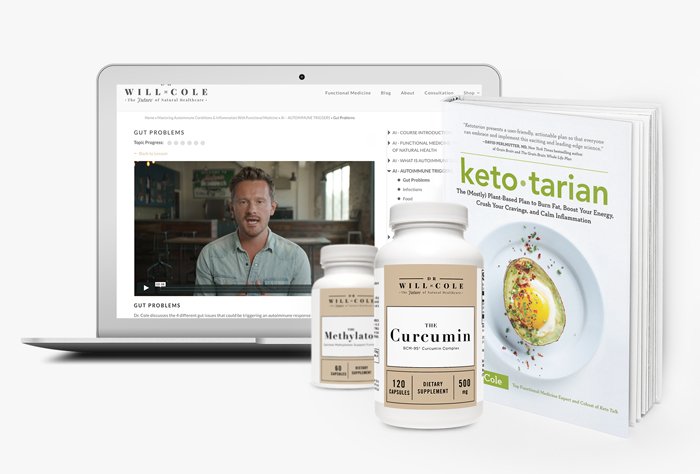 The information on this website has not been evaluated by the Food & Drug Administration or any other medical body. We do not aim to diagnose, treat, cure or prevent any illness or disease. Information is shared for educational purposes only. You must consult your doctor before acting on any content on this website, especially if you are pregnant, nursing, taking medication, or have a medical condition.
Our content may include products that have been independently chosen and recommended by Dr. Will Cole and our editors. If you purchase something mentioned in this article, we may earn a small commission.
Dr. Will Cole, DNM, IFMCP, DC is a leading functional medicine expert who consults people around the globe, starting one of the first functional medicine telehealth centers in the world. Named one of the top 50 functional and integrative doctors in the nation, Dr. Will Cole provides a functional medicine approach for thyroid issues, autoimmune conditions, hormonal imbalances, digestive disorders, and brain problems. He is the host of the popular The Art Of Being Well podcast and the New York Times bestselling author of Intuitive Fasting, Ketotarian, The Inflammation Spectrum and the brand new book Gut Feelings: Healing the Shame-Fueled Relationship Between What You Eat and How You Feel.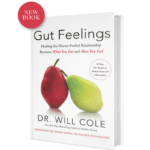 Gut Feelings
Healing The Shame-Fueled Relationship
Between What You Eat And How You Feel