My Journey With Autoimmune Thyroid Reactivity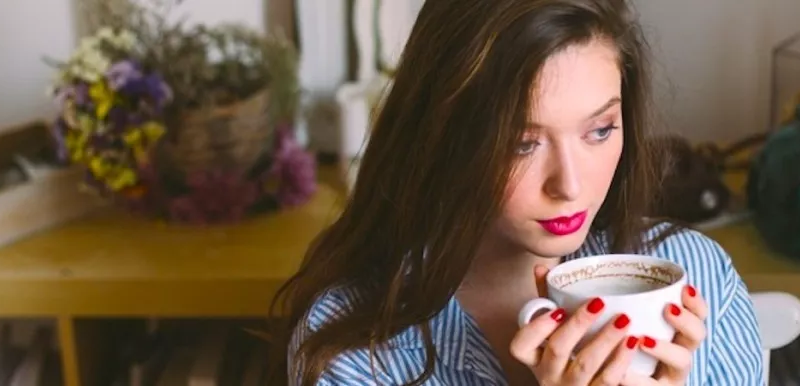 I've always been a clean eater for at least the last 6 years as Dr. Cole's Functional Medicine clinic manager. I cheated when I ate out every now and then like any person does, but over the last couple of years, I've been more focused on taking care of myself.
I have been hard on my body in the past. As a young girl I struggled with body image like most do. I was extremely thin and I maintained that any way possible. As a college student, I was always on the go. Most of my meals consisted of coffee or something from a vending machine at school, or a pack of peanuts at work while working at Rite Aid. Then I found myself as an assistant manager / server at a restaurant finishing up school. I worked long hours, went to school long hours, and ate what was ever available (terrible fried foods, things loaded with bad fats, or even nothing to eat at all).
Start Your Health Journey Today
FUNCTIONAL MEDICINE CONSULTATIONS FOR PEOPLE AROUND THE WORLD
I was never overweight and from the outside most would have thought I was healthy. Thin, young, active, tan, thick hair the markers of what most assume is a healthy person. However I was tired, I was run down, I was taking hormone replacement pills such as birth control for my PCOS, I was not getting enough sleep; I was not getting enough nutrients. And then I finished college. Relief, finally. It was that time I started working for Dr. Cole in 2009.
I worked long hours as well, but I was opened to a whole new way of life and nutrition. I started a journey. I have tried every detox under the sun, had been consistent about maintaining a normal healthy regular diet of food and exercise.
However, there were times I still felt tired. I was still on birth control. I decided to make a leap of faith and get off the birth control. I knew the side effects and I did not like it. It was not worth managing my PCOS when I knew the picture was bigger than that. I knew there was a hormone imbalance and I knew years of abusing my body with exercise, food, or lack of food, and just overall not proper nutrition and sleep.
Flash forward to today. I had labs run recently for the first time in 5 years. I've been very busy taking care of other people's health, and believe it or not it didn't cross my mind to take a look at my own labs. Well, I figured it was time. They came back for positive antibodies attacking my thyroid. I have a precursor for an autoimmune disease. I have autoimmune reactivity.  I have low iodine. I have high homocysteine. Alright, so what does this mean? It means I'm about to go on my health journey, one our patients go on every day. I'm going to be eating a very strict Autoimmune Protocol for the next 30- 60 days.
What works for one person may not work for you, so I am not saying what I eat is what you should. I just want everyone to be aware of the health changes that I am making and that anyone can make. That's the awesome part of Functional Medicine, it's all individualized! And I am available to do an evaluation with you via phone or web cam to see what's right for you!
I want to show everyone who thinks they can't be healthy or regain their health because it's too hard that you absolutely can. I work over 10 hours days. I'm at the office all day and I'm going to share in my journey with you.
So here's to health! Thank God we all have the ability to heal and that our bodies are resilient. And I look forward to the days to come and the awesome meals you get to see me eat! Haha! Enjoy and I hope each of you takes the time to look at your health and make positive changes and know that health is for everyone!
Sincerely, Andrea
As one of the first functional medicine telehealth clinics in the world, we provide webcam health consultations for people around the globe. 
Photo: Stocksy
Shop This Article
Purchase personally curated supplements
and Dr. Will Cole's books!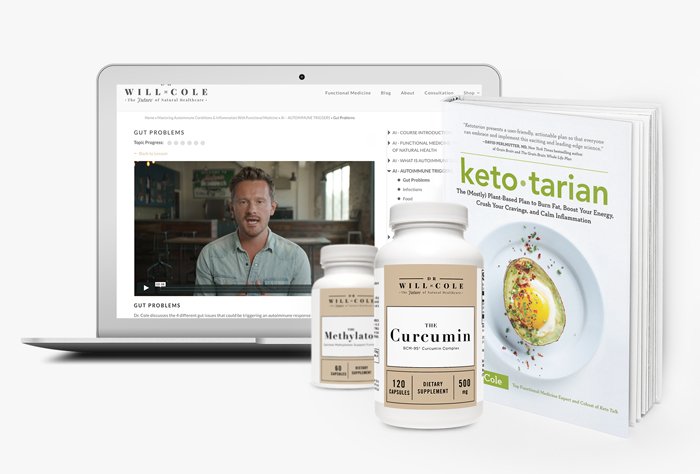 The information on this website has not been evaluated by the Food & Drug Administration or any other medical body. We do not aim to diagnose, treat, cure or prevent any illness or disease. Information is shared for educational purposes only. You must consult your doctor before acting on any content on this website, especially if you are pregnant, nursing, taking medication, or have a medical condition.
Our articles may include products that have been independently chosen and recommended by Dr. Will Cole and our editors. If you purchase something mentioned in this article, we may earn a small commission.
WRITTEN BY GUEST AUTHOR ANDREA COGLEY
REVIEWED BY DR. WILL COLE | COLE NATURAL HEALTH CENTERS
Dr. Will Cole, IFMCP, DNM, DC, leading functional medicine expert, consults people around the world via webcam and locally in Pittsburgh. He received his doctorate from Southern California University of Health Sciences and post doctorate education and training in functional medicine and clinical nutrition. He specializes in clinically researching underlying factors of chronic disease and customizing a functional medicine approach for thyroid issues, autoimmune conditions, hormonal imbalances, digestive disorders, and brain problems. Dr. Cole was named one of the top 50 functional medicine and integrative doctors in the nation and is the best selling author of Ketotarian and The Inflammation Spectrum.
Subscribe to the Newsletter
FREE  FUNCTIONAL MEDICINE GUIDE REVEALING
14 WAYS TO DETOX YOUR LIFE
Get FREE access to this exclusive guide + subscriber-only giveaways, healthy recipes + my plant-based keto food guide.