Ginger: A Functional Medicine Guide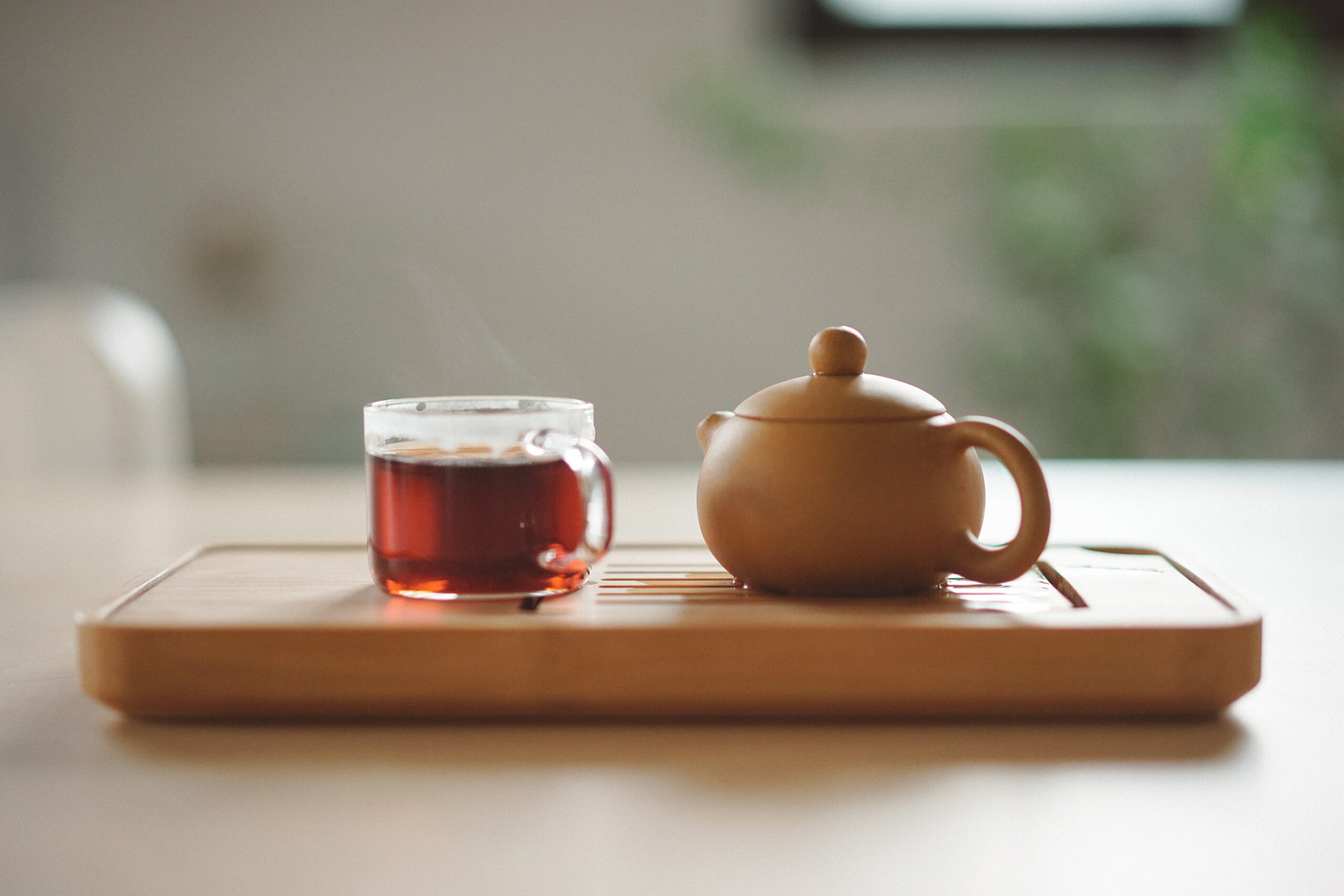 Ginger is one of my all-time favorite superfoods. And as a functional medicine expert who's spent years studying nutrition and health, that's really saying something! 
Ginger is magical not only because of its health benefits, but because it's also incredibly versatile, easy to use, available virtually everywhere, and extremely affordable. You name it, and ginger's got it. It's one of the most underrated superfoods around.  So let's talk about the many, many benefits of ginger and why I recommend trying to get some form of ginger in your diet daily. 
Make Your Life a Cleanse
SUBSCRIBER-ONLY GUIDES FOR GUT HEALTH, VIBRANT ENERGY, HEALTHY FOOD & CLEAN ALCOHOL
Get FREE access to these + giveaways, recipes, & discount codes in personal emails from Dr. Will Cole.
1. Ginger can promote fat loss 
I write all the time about how weight loss is about more than just calories in and calories out. That outdated equation doesn't take into account the state of your metabolism — in other words, whether or not you're metabolically flexible — and doesn't account for the quality of the food you eat. Ginger is a perfect example of how certain high-quality foods can promote a healthier body composition. The author sof a review paper published in 2019 wrote that ginger supplementation significantly reduced body weight, and improved the waist-hip ratio in people who were overweight or obese. (1) 
2. Ginger is easy to use 
You can take ginger in any number of ways; there are ginger teas, tinctures, supplements, powders, and you can even incorporate fresh ginger into your favorite recipes, including soups, stir fries, and smoothies. You name it, and you can probably add ginger to it. If you're not sure where to start, try my Clean Green Juice for fighting inflammation. 
3. Ginger is a potent antioxidant 
Antioxidants are critical components of our diets, and why you've been told since childhood to "eat the rainbow." Ginger contains functional ingredients like gingerols, shogaol, and paradols that have all demonstrated potent antioxidant properties, which means they can protect your cells from damage caused by stress and toxins. In fact, ginger is even being studied as a potential agent in cancer prevention. (2) 
4. Ginger can treat nausea 
You may have noticed that ginger chews, pills, and tinctures are always at the shops in the airport. That's no coincidence! Ginger has been used to fend off nausea for hundreds of years and more recently, ginger has been studied for morning sickness and chemotherapy-related nausea. For example, a review of 12 existing studies on over 1,000 pregnant women showed that 1.1 to 1.5 grams of ginger can significantly reduce symptoms of nausea. (3) If you're about to jump on a plane, boat, car, or train, make sure to bring some ginger with you if you're prone to motion sickness. 
5. Ginger is (extremely) affordable 
In a world of expensive potions, pills, and powders, it's nice to find an inexpensive (but still incredibly effective!) remedy. A ginger supplement can cost as little as $9 dollars and a fresh ginger root can cost as little as $2 dollars per pound. I also love this Herb Pharm Ginger Tincture for just under $13 dollars. Compared to some other supplements, this is quite a deal! 
6. Ginger is the perfect post-meal supplement 
A ginger chew or a cup of ginger tea is the perfect thing to consume after a heavy meal. Why? Because ginger can reduce bloating, gas, and indigestion. For example, one study showed when people with chronic indigestion took ginger capsules after eating, their stomachs emptied faster. (4) If you're sitting down to a big meal and want to support healthy digestion, sipping on some ginger tea before, during, or after the meal is a great go-to remedy.
7. Ginger is the ultimate post-workout supplement 
Ginger gets a lot of fame and attention for nausea and stomach aches, but it has also shown its value as a post workout supplement. Researchers at the University of Georgia examined the effects of 11 days of ginger supplementation on muscle pain caused by exercise and found that daily ginger supplementation reduced the exercise-induced pain by 25 percent. (5) If you had a particularly tough workout today, some ginger may very well help you feel less pain tomorrow. 
8. Ginger is delicious 
There aren't many supplements that actually taste good — but ginger is a common culinary herb and tastes spicy, refreshing, and delicious. That's why probably my favorite way to take ginger is as a homemade ginger tea. Here's a recipe you can use daily: 
Anti-Inflammatory Ginger Tea Recipe 
One of the best ways to get a daily dose of ginger is in the form of a simple homemade tea. 
Ingredients: 
Hot water

Fresh ginger root (to taste) 
Method: 
Add 1 cup of water to a sauce pan and bring to a boil. 

While the water is heart, take your fresh ginger root and rinse it thoroughly. Then take the clear root and cut it into thin slices. How much you use depends on how strong you like your tea, so start with a piece that's about the size of a thumb and either use more or less depending on your personal taste preferences. 

Place fresh ginger in the boiling water, put on the lid, and then reduce heat to maintain a gentle simmer. 

Allow the fresh ginger to simmer for at least 5 minutes, but as much as 15 if you like your tea extra-strong. 

To serve, pour the contents of the saucepan through a strainer to catch all loose ginger pieces. 

You can serve the tea hot or put it in the fridge for an iced ginger tea later. 
As you can see, ginger's applications and beneits are practically endless. It's something we'd all be wise to incorporate into not just our travel routine but our daily routine as well. 
As one of the first functional medicine telehealth clinics in the world, we provide webcam health consultations for people around the globe. 
Photo: unsplash.com
Start Your Health Journey Today
FUNCTIONAL MEDICINE CONSULTATIONS FOR PEOPLE AROUND THE WORLD
References:
Maharlouei N, Tabrizi R, Lankarani KB, Rezaianzadeh A, Akbari M, Kolahdooz F, Rahimi M, Keneshlou F, Asemi Z. The effects of ginger intake on weight loss and metabolic profiles among overweight and obese subjects: A systematic review and meta-analysis of randomized controlled trials. Crit Rev Food Sci Nutr. 2019;59(11):1753-1766. doi: 10.1080/10408398.2018.1427044. Epub 2018 Feb 2. PMID: 29393665.

Mashhadi NS, Ghiasvand R, Askari G, Hariri M, Darvishi L, Mofid MR. Anti-oxidative and anti-inflammatory effects of ginger in health and physical activity: review of current evidence.

Int J Prev Med

. 2013;4(Suppl 1):S36-S42.

Viljoen E, Visser J, Koen N, Musekiwa A. A systematic review and meta-analysis of the effect and safety of ginger in the treatment of pregnancy-associated nausea and vomiting.

Nutr J

. 2014;13:20. Published 2014 Mar 19. doi:10.1186/1475-2891-13-20

Hu ML, Rayner CK, Wu KL, et al. Effect of ginger on gastric motility and symptoms of functional dyspepsia.

World J Gastroenterol

. 2011;17(1):105-110. doi:10.3748/wjg.v17.i1.105

Black CD, Herring MP, Hurley DJ, O'Connor PJ. Ginger (Zingiber officinale) reduces muscle pain caused by eccentric exercise. J Pain. 2010 Sep;11(9):894-903. doi: 10.1016/j.jpain.2009.12.013. Epub 2010 Apr 24. PMID: 20418184.
View More At Our Store
Purchase personally curated supplements
and Dr. Will Cole's books!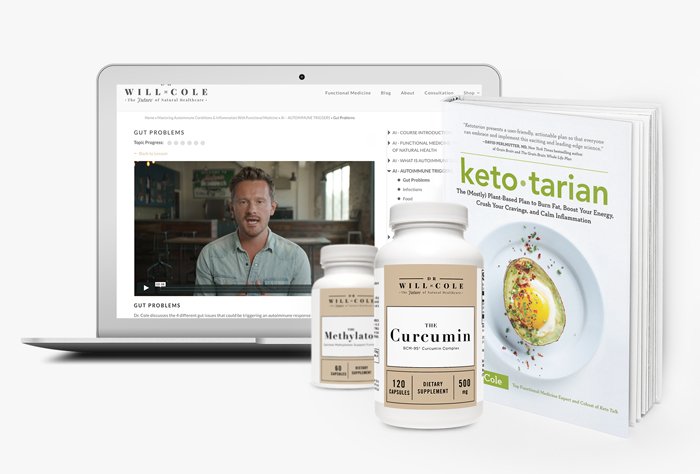 The information on this website has not been evaluated by the Food & Drug Administration or any other medical body. We do not aim to diagnose, treat, cure or prevent any illness or disease. Information is shared for educational purposes only. You must consult your doctor before acting on any content on this website, especially if you are pregnant, nursing, taking medication, or have a medical condition.
Our content may include products that have been independently chosen and recommended by Dr. Will Cole and our editors. If you purchase something mentioned in this article, we may earn a small commission.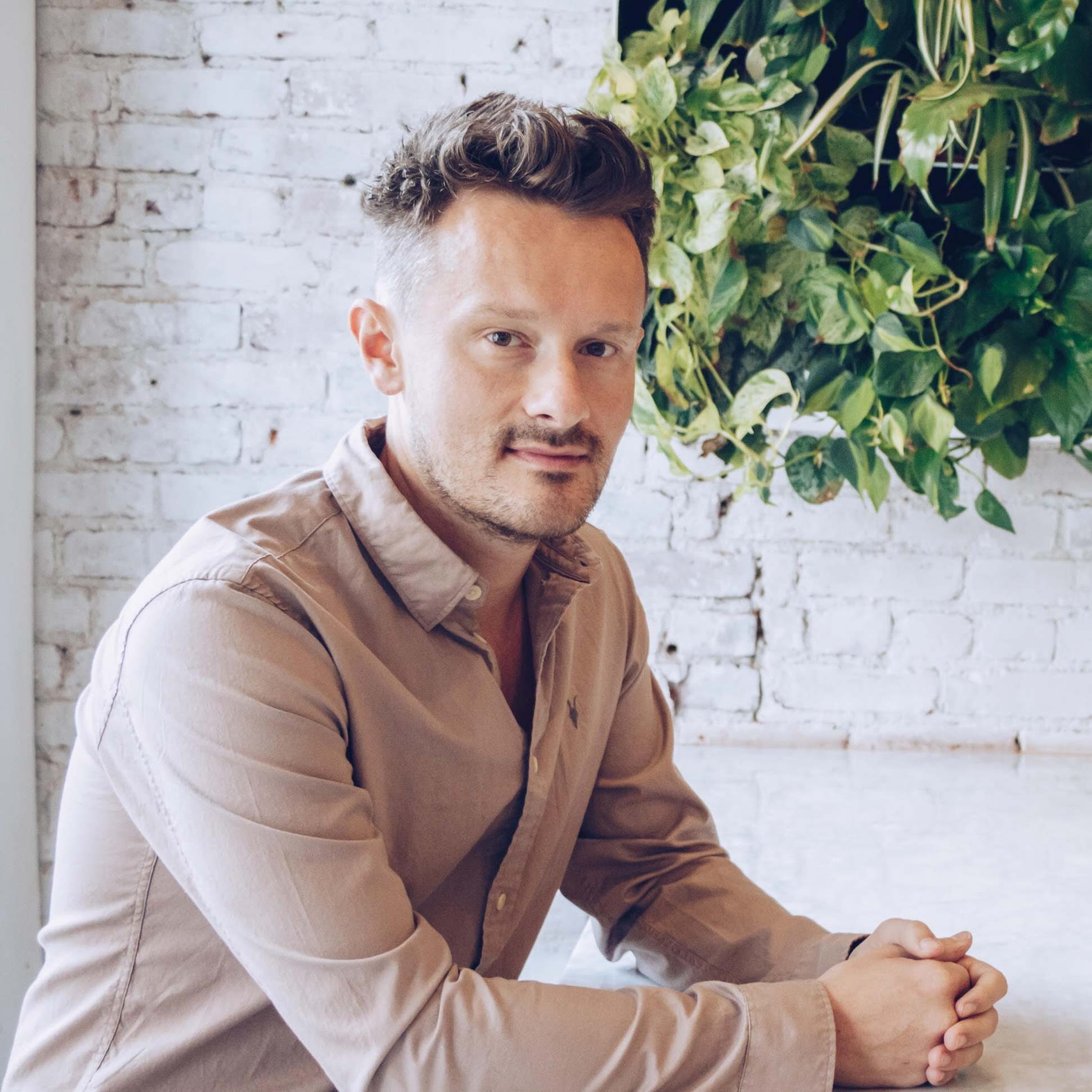 Dr. Will Cole, DNM, IFMCP, DC is a leading functional medicine expert who consults people around the globe, starting one of the first functional medicine telehealth centers in the world. Named one of the top 50 functional and integrative doctors in the nation, Dr. Will Cole provides a functional medicine approach for thyroid issues, autoimmune conditions, hormonal imbalances, digestive disorders, and brain problems. He is the host of the popular The Art Of Being Well podcast and the New York Times bestselling author of Intuitive Fasting, Ketotarian, The Inflammation Spectrum and the brand new book Gut Feelings: Healing the Shame-Fueled Relationship Between What You Eat and How You Feel.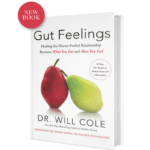 Gut Feelings
Healing The Shame-Fueled Relationship
Between What You Eat And How You Feel