5 Delicious Juicing Recipes to Soothe Inflammation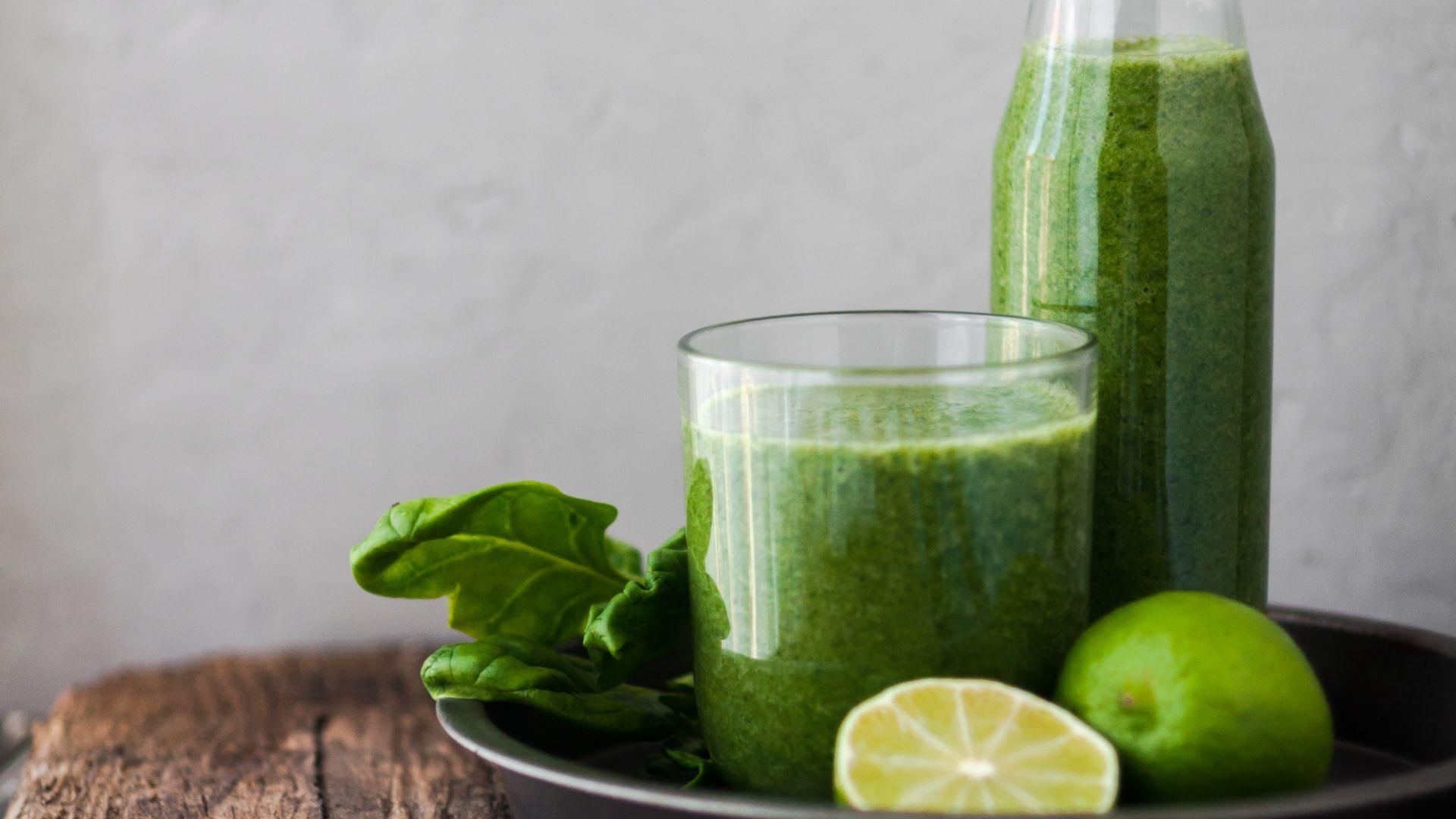 What is juicing?
Before we jump into our best juice recipes, let's cover some basics. Juicing is simply an effective way to get in your fruits and veggies. Juicing should never fully replace a whole food diet, but when integrated properly can be a great way to supplement your fresh produce intake. Juicing gives your digestive system a little rest, while still being able to pack in important nutrients your body needs. This can be helpful in many ways, including better digestion, detoxification, weight loss, and immune system support. Plus, sometimes it's just more fun to get your fruits and veggies in when it's a delicious drink! Finding the best juicing recipes for your health goals is extremely exciting.
Choosing a juicer
There are several juicers out on the market, it can be overwhelming to know which ones have the most functional and affordable value. There are two main types of juicers: Centrifugal, and Masticating. 
Most juicers you find in commercial stores are centrifugal. These are usually more affordable, but don't always do the best job at squeezing out all of the nutrients and flavor you might hope to gain from the produce being juiced. Centrifugal juicers can be a great option however for beginners that aren't sure if they are committed to a long term juicing lifestyle, or for those who are juicing for other reasons than nutrient supplementation. 
Masticating juicers are more effective in obtaining the most flavor and nutrients out of the fruits and vegetables. They are more expensive, but are also quieter and easier to clean. For those who are serious juicers (or are trying to become one) this is the best option by far, and worth the investment. 
Make Your Life a Cleanse
SUBSCRIBER-ONLY GUIDES FOR GUT HEALTH, VIBRANT ENERGY, HEALTHY FOOD & CLEAN ALCOHOL
Get FREE access to these + giveaways, recipes, & discount codes in personal emails from Dr. Will Cole.
Best juicing recipes for inflammation
Although there are many reasons to juice, one of the reasons that I personally find most beneficial is that of reducing inflammation. 
While inflammation represents a healthy and normal response which occurs in the human body when we're protecting ourselves from viruses and bacteria – it can sometimes get out of control. When you suffer from surplus inflammation, you can struggle from a variety of complicated illnesses like allergies, asthma, heart disease, cancer, and more.
The good news is that with a healthy lifestyle, and a good diet full of fruits and vegetables, you can take steps to reduce your problems with chronic inflammation. Many experts agree that fruits and vegetables are an essential ingredient in the fight against inflammation, and while all fresh produce has anti-inflammatory elements, there are some that are more beneficial than others. The best part is, juices for inflammation are also some of the best juices for gut health overall. 
Following, we'll give you the 5 best juicing recipes that will help you to fight back against inflammation and achieve a healthier gut, and a happier life. 
1. Tropical Spice
Made with a base of pineapple, this delicious drink is brimming with goodness perfect for those who suffer from inflammatory issues. To make the "Tropical Spice" blend, you will need:
2 cucumbers
1 pineapple
15 pieces of fresh turmeric root (about 3 inches each)
1 tablespoon of cinnamon
Pineapple is full of bromelain – a compound that has shown promise when it comes to aiding digestion and fighting back against joint pain, allergies, and asthma. Bromelain is excellent at reducing pain and inflammation, and turmeric is also a well-known anti-inflammatory thanks to its rich curcumin content. The dose of cinnamon in this juice helps to add a touch of "spice," while regulating blood sugar levels and reducing your appetite – perfect for those in search of weight loss juicing recipes.
2. The Green Queen
Sweet and nutritious, this green juice is as wholesome as they come and perfect for those with inflammatory conditions. To make this drink, you'll need:
1 Lemon Wedge
1 slice of ginger
1 cup of grapes
1 bunch of kale
Kale has frequently been documented as a nutritious leafy vegetable. It's not only a great source of thiamin, protein, folate, riboflavin, magnesium, iron, and phosphorus – but it's also a great source of vitamins A, K, C, and B6 too! All of these vitamins produce great anti-inflammatory effects. At the same time, ginger is a tasty way to relieve pain, and lemons are rich in vitamin C – which is particularly powerful at fighting back against the causes of unnecessary inflammation.
3. The Apple and Fennel Detox
An apple a day is great for your health, and this delicious juice mix will help to fight back against inflammation too. You'll need:
Half a lemon
1 bulb of fennel
2 apples
1 cucumber
1 bunch of mint
10 ounces of spinach
Fennel has been used for years as a way to treat a range of ailments, including numerous infections, digestive complaints, disorders, and arthritis. Fresh mint also helps to bring a calming effect to this blend.
Though you can easily use green apples with this recipe, red apples may be an even better option, as they include powerful antioxidant ingredients in their skin that can act as a natural anti-inflammatory. Research has found that people who eat between two and five apples a week have a 32% lower risk of suffering from asthma.
4. Blueberry Blast
When it comes to antioxidants, blueberries are perhaps the most powerful berry around. Tests conducted by the USDA Human Nutrition Center rank blueberries as the best solution for antioxidant activity when compared to 40 different fresh vegetable and fruit solutions. In particular, their rich anthocyanin content helps to reduce inflammation and offers a range of additional health benefits too. To make the blueberry blast you will need:
2 Apples
2 cups of spinach leaves
2 cups of blueberries
This green blueberry blend could even be a great drink to consume pre-workout because it helps to reduce inflammation and gives you a greater boost of energy.
5. Watermelon Cleanse
Finally, this is a wonderful summery drink mixed with herbs to bring plenty of anti-inflammatory benefits to the table. You'll need:
The juice of half a lime
6 basil leaves
1 small watermelon (seeds and rind removed)
Studies have shown that basil can help to reduce swelling in arthritis sufferers by up to 73% within 24 hours. Additionally, because watermelon is comprised of 92% water, it's perfect for re-hydrating an aching body. With a dash of lime juice for zest, this is the perfect sunshine-friendly drink to consume with friends when you're soaking up the sun or winding down after a long day.
Rebekah Carter is a dedicated author and full-time writer with a passion in health, fitness, marketing, and business.
As one of the first functional medicine telehealth clinics in the world, we provide webcam health consultations for people around the globe. 
Photo: Stocksy
Start Your Health Journey Today
FUNCTIONAL MEDICINE CONSULTATIONS FOR PEOPLE AROUND THE WORLD
Shop This Article
Purchase personally curated supplements
and Dr. Will Cole's books!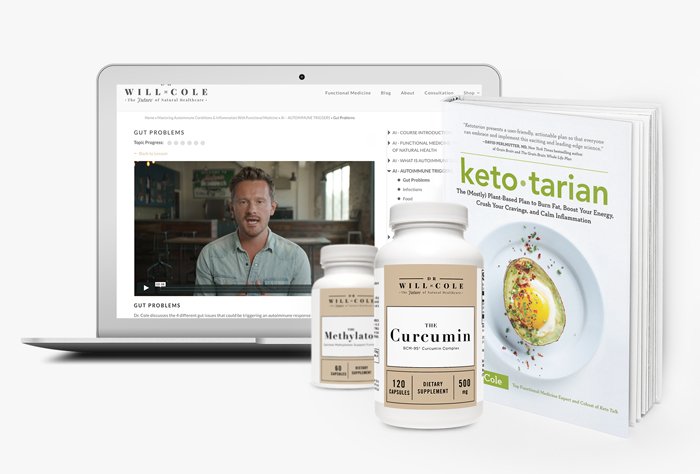 The information on this website has not been evaluated by the Food & Drug Administration or any other medical body. We do not aim to diagnose, treat, cure or prevent any illness or disease. Information is shared for educational purposes only. You must consult your doctor before acting on any content on this website, especially if you are pregnant, nursing, taking medication, or have a medical condition.
Our articles may include products that have been independently chosen and recommended by Dr. Will Cole and our editors. If you purchase something mentioned in this article, we may earn a small commission.
REVIEWED BY DR. WILL COLE | COLE NATURAL HEALTH CENTERS
Dr. Will Cole, IFMCP, DNM, DC, leading functional medicine expert, consults people around the world via webcam and locally in Pittsburgh. He received his doctorate from Southern California University of Health Sciences and post doctorate education and training in functional medicine and clinical nutrition. He specializes in clinically researching underlying factors of chronic disease and customizing a functional medicine approach for thyroid issues, autoimmune conditions, hormonal imbalances, digestive disorders, and brain problems. Dr. Cole was named one of the top 50 functional medicine and integrative doctors in the nation and is the best selling author of Ketotarian and The Inflammation Spectrum.
Subscribe to the Newsletter
FREE  FUNCTIONAL MEDICINE GUIDE REVEALING
14 WAYS TO DETOX YOUR LIFE
Get FREE access to this exclusive guide + subscriber-only giveaways, healthy recipes + my plant-based keto food guide.