How To Boost Your Energy & Stay Energized Throughout the Day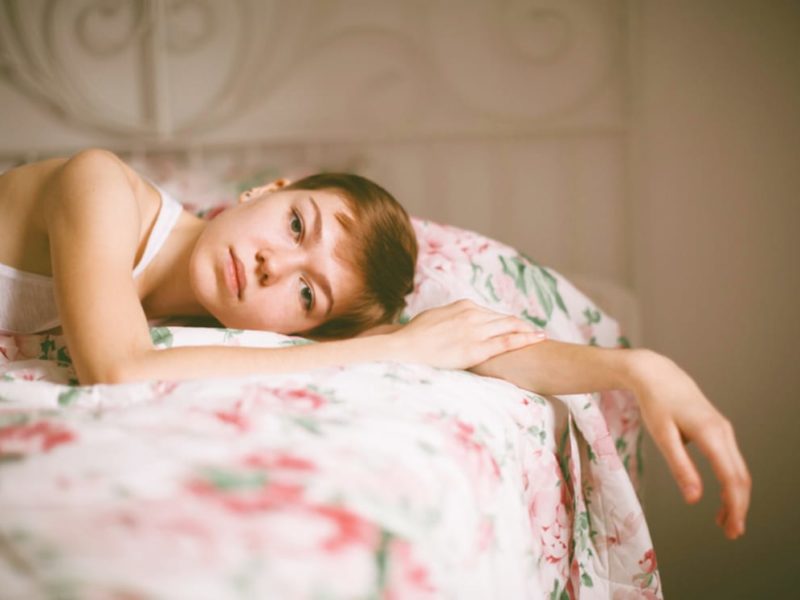 The One-Day Plan To Recharge Your Adrenals And Reclaim Your Energy
What does it take to get you through the day? More caffeine? More sugar? An emergency catnap? Many of my patients tell me that they never feel quite well-rested enough, no matter what they do, and as a society, we are more fatigued than ever, even when we get enough sleep. It's an epidemic of fatigue.
More than 1 million Americans struggle with chronic fatigue, while millions more have varying degrees of lethargy. One primary reason for this epidemic is adrenal fatigue. Your adrenal glands release cortisol, your body's major stress hormone, and properly functioning cortisol is supposed to start off high in the morning and slowly taper off as the day goes on. The problem occurs when your brain-adrenal (HPA) axis isn't working the way it should. The miscommunication between your brain and your adrenals causes an imbalance of cortisol, which makes you feel constantly tired.
Your Adrenal Recharge Plan
Let's take a look at how you can implement specific foods throughout your day to finally feel rested again.
Start Your Health Journey Today
FUNCTIONAL MEDICINE CONSULTATIONS FOR PEOPLE AROUND THE WORLD
Breakfast
Begin your morning by including adaptogenic herbs in your breakfast. Ashwagandha, rhodiola, and maca help balance cortisol levels. This smoothie also sneaks in some Brazil nuts, which are a hormone power food.
Adaptogenic Adrenal Balancing Smoothie
Ingredients:
12 ounces full-fat coconut milk
1 tablespoon coconut oil or MCT oil
1 scoop collagen peptides
1 teaspoon ashwagandha powder
1 teaspoon rhodiola powder
1 tablespoon maca powder
1 cup frozen organic berries
1 drop stevia
1 cup spinach
5 Brazil nuts
Method:
Combine everything in a blender until smooth.
Lunch
Methylation is essential for a healthy brain and hormone balance. Folate and B12 help support methylation pathways, which help to balance our melatonin-cortisol rhythm. Sulfuric vegetables such as Brussels sprouts, onions, and garlic all contain these vital nutrients for methylation. By making fish the main component in this dish, you can also be sure you're getting all the brain-boosting omega-3s you need.
Roasted Asian Salmon with Brussels Sprouts
Ingredients:
4 cloves crushed garlic
1 1-inch piece fresh ginger, grated
1/4 cup coconut aminos
1/2 cup coconut oil
1 large white onion, sliced
1 cup Brussels sprouts, trimmed and sliced in half
1 pound wild-caught salmon filet, skinned, and cut into desired portions
Method:
Preheat oven to 450 degrees F and mix together garlic, ginger, coconut aminos, and coconut oil in a small bowl. Place Brussels sprouts in roasting pan and top with half of liquid mixture. Roast for about 15 minutes. Remove Brussels sprouts from oven, stir, and place salmon on top. Top with remaining liquid mixture. Roast until salmon is cooked through, five to ten minutes.
Snack
Sometimes you need an added jolt when the afternoon rolls around. These energy balls contain some of the best energizers in the food medicine world. Almonds and coconut provide your brain with the healthy fats it needs to function at maximum capacity and the addition of adaptogens like cordyceps and rhodiola add the kick you need to face the rest of your day head-on….no nap required!
Coconut-Almond Energy Balls
Ingredients:
2 cups almonds
1 cup shredded coconut, unsweetened
2 cups Medjool dates, pitted
2 tablespoons coconut oil
1/2 teaspoon sea salt
1 teaspoon vanilla extract
1 teaspoon cordyceps
1 teaspoon rhodiola, optional (if you want an extra boost)
Method:
In a food processor, blend almonds and coconut until broken down. Add in remaining ingredients and blend to form a paste. Scoop desired size and roll into balls. Place on parchment-lined baking sheet and let set in freezer for one hour. Remove and store in sealed container.
Dinner
Since your gut is considered your "second brain," it's important to bring healing to the gut in order to reduce inflammation and promote healthy function of the brain-adrenal (HPA) axis. Including bone broth with every meal can help facilitate healing leaky gut as the gelatin in the broth actually heals the lining of the digestive tract and assists with the digestion of nutrients in the foods you are eating. Make a big pot of bone broth and sip throughout the day! For dinner, get your bone broth in by using it as a base for this soup.
Parsnip and Pear Soup with Fried Sage
Ingredients:
3 tablespoons coconut oil
1 large yellow onion, chopped
2 cloves garlic, minced
2-inch piece ginger, peeled and minced
4 cups bone broth
2 pounds parsnips, chopped into 1 1/2-inch chunks
1 large firm pear, cored and chopped into 1 1/2-inch chunks
1/2 teaspoon sea salt
1/4 cup chopped fresh sage
1 pound cooked, shredded chicken
Method:
Heat 1 tablespoon of the coconut oil in a pot over medium heat. When the pot is warm and oil is melted, add the onion and cook, stirring occasionally. Add the garlic and ginger, and cook until fragrant. Add the bone broth and parsnips, bring to boil, turn down to a simmer, and let cook, covered for 10 minutes. Add the pear and salt and let cook until they are both soft. Heat the rest of the cooking fat in a small skillet on medium-high heat. When the fat has melted add the sage and cook until crispy. Blend the soup on high to create a thick puree, add more salt to taste if needed and add in warm cooked, shredded chicken. Serve garnished with fried sage.
The One-Day Energy Boost Diet
Life of leisure? We wish! These days, most people seem to be busy all the time, constantly on-the-go both physically and mentally, and that can lead to exhaustion. To keep going, most of us reach for more caffeine, or sugar, or anything else to keep us going throughout the day as we pursue our endless to-do lists. But feeling tired all the time is frustrating and honestly, it's no way to live. Job one, of course, is making sure you get enough sleep, but job two is eating for a more consistent, steady, reliable stream of energy.
Food for Fuel
Your brain controls your energy levels, and it can use two things for fuel: fat or sugar. Most people struggling with fatigue are in sugar-burning mode, shoveling in carbs all day long to keep the engine running, and becoming "hangry" (hungry and angry's grumpy spawn) if they don't get their fix. Even healthy, clean eaters can be stuck on this blood sugar roller coaster if they fuel mostly on carb-rich foods, especially simple carbs that burn fast and don't last, such as sugar and refined grains. There is a better way.
The most sustainable way to be your most energetic self is to switch from being a sugar burner to being primarily a fat burner. Your brain is made up of 60 percent fat. When you don't have enough healthy fats in your diet, you're depriving your brain of the very thing it is made of, and needs to work optimally. Considering most people rely on simple carbs like grains and refined sugar, it's no wonder so many people suffer from concentration issues and brain fog.
5 Reasons Why You're Tired All The Time + How To Fix It
Far too often in my functional medicine practice, I hear my patients say they are tired all the time. They wake up groggy, spend the day fighting fatigue, and find themselves pounding espresso shots to get through the dreaded 3 p.m. slump.
And it's not just sleep deprivation that's to blame, either. Plenty of my patients sleep 8-plus hours a night and still struggle with fatigue; they are too tired to thrive at work, too tired to work out, and even feel lethargic at the thought of socializing with friends.
If you can relate to this, you're not alone. Our modern lifestyles and the standard American diet — full of processed and refined foods that cause chronic inflammation and gut health issues — can put our energy levels on the chopping block.
The good news is that there is always a reason why you're fighting fatigue. Here are five reasons why you're tired all the time — and exactly what you can do about it.
1. Too much coffee
This one might come as a surprise. Isn't coffee supposed to give you energy? When used correctly, caffeine can provide a helpful boost of energy and brain power. But it's important to be wary of caffeine dependence and overuse. Too much caffeine can make you feel anxious, spike your heart rate and blood pressure, interfere with your sleep at night, and ultimately put your body under stress, contributing to adrenal fatigue, which can lead to extreme fatigue.
Exactly what to do: Try slowly decreasing your caffeine intake (limiting it to the few hours after you wake up) while simultaneously increasing your intake of healthy fats and protein, which provide stable, lasting energy to your body and brain throughout the day. You can also try Bulletproof Coffee, which can help reduce the negative side effects of caffeine.
2. An irregular sleep schedule
If you're sleeping 8-plus hours a night but you're still tired, it may be because your sleep schedule is inconsistent. Your body has an internal biological clock that drives the release of certain hormones, such as melatonin and cortisol, throughout the day. This means that going to bed at 8 p.m. on the weekdays and staying up until 3 a.m. on the weekends can leave your body confused and you feeling like you're jet lagged all the time.
Exactly what to do: Try to keep your sleep-wake times as consistent as possible throughout the week (and weekend!) and notice how your brain fog clears and your energy levels recalibrate.
3. Lack of exercise
I know, I know. The last thing you want to do when you're tired is exercise. But most of the time, it actually helps to get your body moving. In fact, it may be the cure to your fatigue that you've been hoping for. Studies have shown that exercise, especially mild-to-moderate intensity exercise, can actually lead to decreases in fatigue. In fact, a University of Georgia study showed that low-intensity exercise for 6 weeks led to a 65 percent drop (1) in feelings of fatigue compared to no exercise at all.
Exactly what to do: If you're feeling constantly tired, try going on a 30-minute walk, playing tennis with a friend, or hitting the gym. You may find that it gives you a newfound burst of energy.
4. Too much sugar
The average American consumes 57 pounds of added sugar per year, which means a lot of us are on a blood sugar roller coaster with daily peaks and valleys. Unstable blood sugar can mess with your mood, cravings, weight, and yes — your energy levels too. In fact, fatigue is one of the primary symptoms of diabetes and pre-diabetes.
Exactly what to do: Use a food diary to take a good look at your daily sugar intake. Then, start replacing added and processed sugars with natural options, like fruit, while increasing your fiber intake — from sources like chia and flax seeds, legumes, and cruciferous vegetables — to help keep your blood sugar stable (2).
5. Seasonal affective disorder (SAD)
According to American Family Physician, about 4 to 6 percent of people may suffer from winter depression. My guess is that this number is actually much higher (studies have estimated (3) that as much as two-thirds of depression cases are undiagnosed). If you notice that you struggle with fatigue in the winter, SAD might be at least partly to blame — especially if you're struggling with your mood as well.
Exactly what to do: Consider seeking treatment for seasonal depression and add mood-supporting wellness practices — like herbs, light therapy, and vitamin D supplementation — to your routine.
Dealing with daily fatigue can be an extremely frustrating and disheartening experience. And if your fatigue is extreme, it's important to consult a medical expert to assess whether you may have an underlying health condition or chronic fatigue syndrome.
The good news is that once you know the reasons for your fatigue, you can start supporting your body in the right ways and get back to enjoying your life.
If you want to learn more about your own health case please check out our free health evaluation. We offer webcam as well as in-person consultations for people across the country and around the world.
Shop This Article
Purchase personally curated supplements
and Dr. Will Cole's books!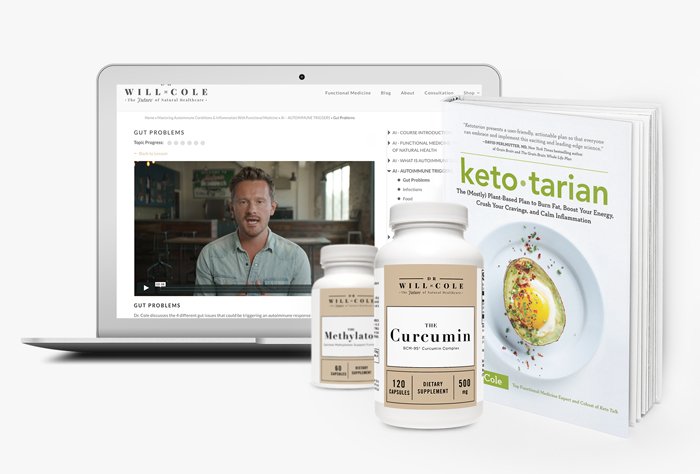 The information on this website has not been evaluated by the Food & Drug Administration or any other medical body. We do not aim to diagnose, treat, cure or prevent any illness or disease. Information is shared for educational purposes only. You must consult your doctor before acting on any content on this website, especially if you are pregnant, nursing, taking medication, or have a medical condition.
Our articles may include products that have been independently chosen and recommended by Dr. Will Cole and our editors. If you purchase something mentioned in this article, we may earn a small commission.
Dr. Will Cole, IFMCP, DNM, DC, leading functional medicine expert, consults people around the world via webcam and locally in Pittsburgh. He received his doctorate from Southern California University of Health Sciences and post doctorate education and training in functional medicine and clinical nutrition. He specializes in clinically researching underlying factors of chronic disease and customizing a functional medicine approach for thyroid issues, autoimmune conditions, hormonal imbalances, digestive disorders, and brain problems. Dr. Cole was named one of the top 50 functional medicine and integrative doctors in the nation and is the best selling author of Ketotarian and The Inflammation Spectrum.
Subscribe to the Newsletter
FREE  FUNCTIONAL MEDICINE GUIDE REVEALING 14 WAYS TO DETOX YOUR LIFE
Get FREE access to this exclusive guide + subscriber-only giveaways, healthy recipes + my plant-based keto food guide.