Have More Sex And Other Fun Ways To Calm Inflammation + Balance Your Immune System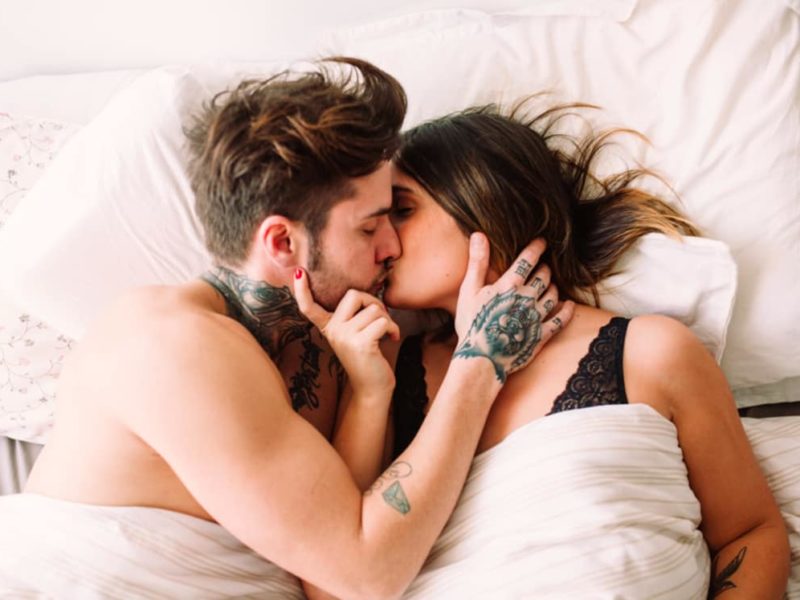 The bad news: A fatal heart attack happens every 60 seconds and 50 million Americans live with an autoimmune disease. In other words, inflammation is an epidemic. The good news: When balanced, your immune system's inflammatory response could save your life.
Inflammation has the power to help heal injuries and infections. The monkey wrench in this well-oiled machine is chronic inflammation, which doesn't subside when its job is done and rages uncontrolled, doing more damage than good and potentially affecting every cell of the body. The result could be heart disease, autoimmune disease, or worse, but like a forest fire, inflammation begins as a slow uncomfortable burn you may not realize needs your attention until it's too late.
Make Your Life a Cleanse
SUBSCRIBER-ONLY GUIDES FOR GUT HEALTH, VIBRANT ENERGY, HEALTHY FOOD & CLEAN ALCOHOL
Get FREE access to these + giveaways, recipes, & discount codes in personal emails from Dr. Will Cole.
What happens in an inflamed body?
Your brilliantly designed immune system contains two types of white blood cells that help to fight off intruders like viruses and bacteria, called TH1 and TH2. Technically speaking, these are two types of white blood cells that help ward off the body's intruders. Like a seesaw, TH1 and TH2 need to balance each other, as if on a seesaw. When the seesaw gets unbalanced and either TH1 or TH2 become dominant, you fly right off and into the inflammatory autoimmune spectrum, and become at a much greater risk for conditions such as autoimmune thyroid disease (Hashimoto's or Graves), (1) diabetes, (2) inflammatory bowel diseases, allergies, (3) eczema, (4) multiple sclerosis, and rheumatoid arthritis. (3)
One of the reasons this can happen is because of a lack of T Regulatory (Treg) cells. Tregs bring balance (5) to your immune system, like the kid who stands in the middle of the seesaw with a foot on each side, keeping the whole thing level. I run immune labs on my patients such as TH1/TH2/TH17 dominance test to check for low Treg levels. (6) If yours are low, give Treg cells a helping hand, bring better balance to your immune system, and help to calm inflammation with these VIPs (Very Important Prescriptions):
1. Have more sex!
Not that you needed another reason, but having sex (and falling in love) is one of the best ways to increase your oxytocin levels. Peer-reviewed research found that increased oxytocin brings Treg levels up. (7)
2. Heal your gut with delicious natural food.
Around 80 percent of your immune system exists in your microbiome, so keep that part of your body as healthy as possible and your immune system will benefit. A University of Madrid study (8) found that an unhealthy gut led to decreased Treg levels, leading to food intolerances, allergies, and inflammation. A study published in Molecular Medicine (9) found that a probiotic blend of different lactobacillus also increased Tregs. My article on gut health lists my other favorite gut-healing foods.
3. Optimize vitamins A & D.
Get and take supplemental A and D because Treg cells need vitamins A and D (10) to function properly. But to really maximize vitamin D production you need to get out in the sun. Remember, vitamin D is the sunshine vitamin, so it's no surprise that getting out in the sun will increase Treg. (11) And when that isn't an option, use food as medicine to help get these essential immune vitamins.
4. Spice up your cuisine with cinnamon.
Maybe it's not quite as exciting as sex, of course, but cinnamon makes for good comfort food, and a study in the Journal of Immunology (12) found that sodium benzoate, a metabolite of cinnamon, increased Treg. Yum.
5. Tea-off with jasmine green tea.
I am a sucker for green tea and fortunately for me (and all you other tea-sippers), significant increases in Tregs (13) were observed in the spleens and lymph nodes of mice treated with EGCG from jasmine green tea. Drink several glasses a day to get the best therapeutic benefit. (I'll join you.)
6. Savor a super-simple smoothie.
Black cumin seed oil, curcumin, (14) astragalus, (15) cat's claw, (16) and cocoa (17) all have been shown to have a positive effect on Tregs. So why not add them to a delicious smoothie? Add 1 teaspoon of each of these to a base of coconut milk. Throw in three handfuls of greens, frozen berries, and voila, you've got yourself a grade-A, Treg pumper-upper. You're welcome.
As one of the first functional medicine telehealth clinics in the world, we provide webcam health consultations for people around the globe. 
Photo: Stocksy
Start Your Health Journey Today
FUNCTIONAL MEDICINE CONSULTATIONS FOR PEOPLE AROUND THE WORLD
References:
Glick AB, Wodzinski A, Fu P, Levine AD, Wald DN. Impairment of regulatory T-cell function in autoimmune thyroid disease. Thyroid. 2013;23(7):871-878. doi:10.1089/thy.2012.0514
Suri-Payer E, Fritzsching B. Regulatory T cells in experimental autoimmune disease. Springer Semin Immunopathol

. 2006;28(1):3-16. doi:10.1007/s00281-006-0021-8

Cuevas A, Saavedra N, Salazar LA, Abdalla DS. Modulation of immune function by polyphenols: possible contribution of epigenetic factors. Nutrients

. 2013;5(7):2314-2332. Published 2013 Jun 28. doi:10.3390/nu5072314

Ismail IH, Boyle RJ, Mah LJ, Licciardi PV, Tang ML. Reduced neonatal regulatory T cell response to microbial stimuli associates with subsequent eczema in high-risk infants. Pediatr Allergy Immunol

. 2014;25(7):674-684. doi:10.1111/pai.12303

Palomares O, Yaman G, Azkur AK, Akkoc T, Akdis M, Akdis CA. Role of Treg in immune regulation of allergic diseases. Eur J Immunol

. 2010;40(5):1232-1240. doi:10.1002/eji.200940045

Becker C, Bopp T, Jonuleit H. Boosting regulatory T cell function by CD4 stimulation enters the clinic. Front Immunol

. 2012;3:164. Published 2012 Jun 18. doi:10.3389/fimmu.2012.00164

Poutahidis T, Kearney SM, Levkovich T, Qi P, Varian BJ, Lakritz JR, et al. (2013) Microbial Symbionts Accelerate Wound Healing via the Neuropeptide Hormone Oxytocin. PLoS ONE 8(10): e78898. https://doi.org/10.1371/journal.pone.0078898
The Role of Regulatory T Cells in IgE-Mediated Food Allergy J Investig Allergol Clin Immunol 2013; Vol. 23(6): 371-382 http://www.jiaci.org/issues/vol23issue6/1.pdf
Issazadeh-Navikas S, Teimer R, Bockermann R. Influence of dietary components on regulatory T cells. Mol Med

. 2012;18(1):95-110. Published 2012 Feb 10. doi:10.2119/molmed.2011.00311

Aristo Vojdani, Jama Lambert, and Gottfried Kellermann The Role of Th17 in Neuroimmune Disorders: A Target for CAM Therapy. Part III Evidence-Based Complementary and Alternative Medicine

2011.

 

doi:

10.1093/ecam/nep064
Furuhashi T, Saito C, Torii K, Nishida E, Yamazaki S, et al. (2013) Photo(chemo)therapy Reduces Circulating Th17 Cells and Restores Circulating Regulatory T Cells in Psoriasis. PLOS ONE 8(1): e54895. https://doi.org/10.1371/journal.pone.0054895
Brahmachari S, Pahan K. Sodium benzoate, a food additive and a metabolite of cinnamon, modifies T cells at multiple steps and inhibits adoptive transfer of experimental allergic encephalomyelitis. J Immunol

. 2007;179(1):275-283. doi:10.4049/jimmunol.179.1.275

Wong CP, Nguyen LP, Noh SK, Bray TM, Bruno RS, Ho E. Induction of regulatory T cells by green tea polyphenol EGCG. Immunol Lett

. 2011;139(1-2):7-13. doi:10.1016/j.imlet.2011.04.009

Ma C, Ma Z, Fu Q, Ma S. Curcumin attenuates allergic airway inflammation by regulation of CD4+CD25+ regulatory T cells (Tregs)/Th17 balance in ovalbumin-sensitized mice. Fitoterapia

. 2013;87:57-64. doi:10.1016/j.fitote.2013.02.014

Jin H, Luo Q, Zheng Y, et al. CD4+CD25+Foxp3+ T cells contribute to the antiasthmatic effects of Astragalus membranaceus extract in a rat model of asthma. Int Immunopharmacol

. 2013;15(1):42-49. doi:10.1016/j.intimp.2012.11.009

Alexandre

Domingues, 

Alexandrina 

Sartori, 

Marjorie Assis 

Golim, 

Ligia Maria Marino 

Valente, 

Larissa Camargo

da Rosa, 

Larissa Lumi Watanabe

Ishikawa, 

Antonio Carlos

Siani, 

Rosa Marlene 

Viero, 

Prevention of experimental diabetes by 

Uncaria tomentosa

 extract: Th2 polarization, regulatory T cell preservation or both?

Journal of Ethnopharmacology

 

Volume 137, Issue 1

, 1 September 2011, Pages 635-642 

10.1016/j.jep.2011.06.021
Ramos-Romero S, Pérez-Cano FJ, Castellote C, Castell M, Franch À. Effect of cocoa-enriched diets on lymphocytes involved in adjuvant arthritis in rats. Br J Nutr

. 2012;107(3):378-387. doi:10.1017/S0007114511003035
View More At Our Store
Purchase personally curated supplements
and Dr. Will Cole's books!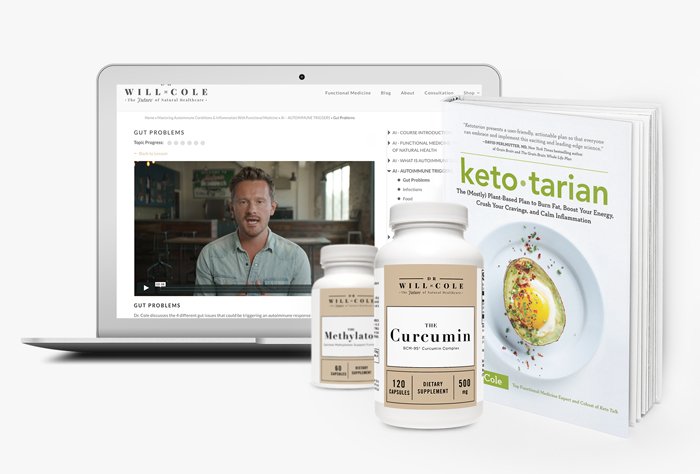 The information on this website has not been evaluated by the Food & Drug Administration or any other medical body. We do not aim to diagnose, treat, cure or prevent any illness or disease. Information is shared for educational purposes only. You must consult your doctor before acting on any content on this website, especially if you are pregnant, nursing, taking medication, or have a medical condition.
Our content may include products that have been independently chosen and recommended by Dr. Will Cole and our editors. If you purchase something mentioned in this article, we may earn a small commission.
Dr. Will Cole, DNM, IFMCP, DC is a leading functional medicine expert who consults people around the globe, starting one of the first functional medicine telehealth centers in the world. Named one of the top 50 functional and integrative doctors in the nation, Dr. Will Cole provides a functional medicine approach for thyroid issues, autoimmune conditions, hormonal imbalances, digestive disorders, and brain problems. He is the host of the popular The Art Of Being Well podcast and the New York Times bestselling author of Intuitive Fasting, Ketotarian, The Inflammation Spectrum and the brand new book Gut Feelings: Healing the Shame-Fueled Relationship Between What You Eat and How You Feel.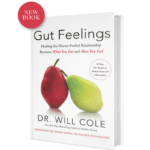 Gut Feelings
Healing The Shame-Fueled Relationship
Between What You Eat And How You Feel