N-Acetyl-Cysteine: All About This Powerful Antioxidant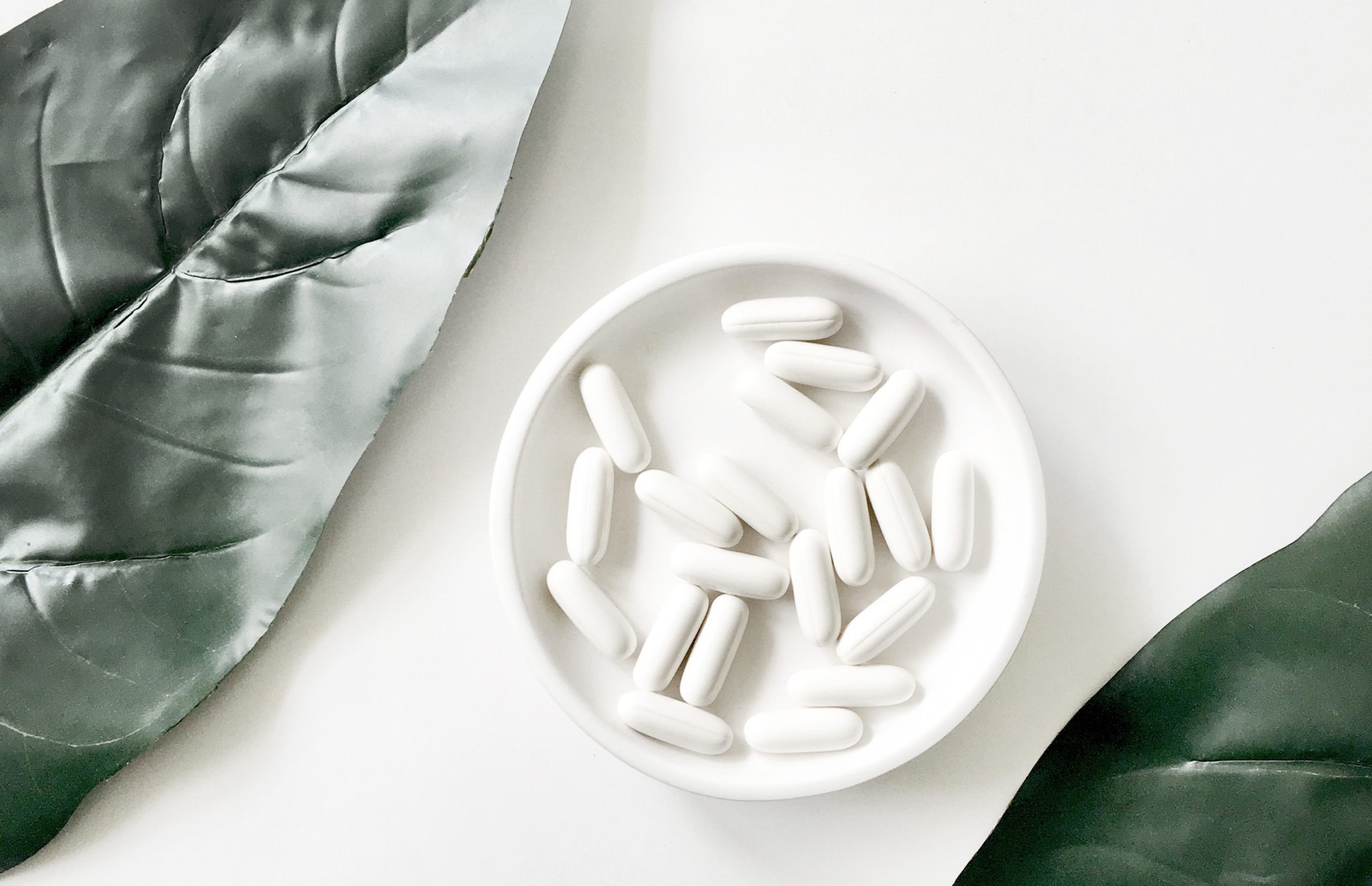 Have you heard of N-acetyl-cysteine? If you haven't, you're not alone. Super-ingredients like collagen, matcha, and turmeric tend to get all the fame and attention in the wellness world. But as a functional medicine practitioner, NAC has been on my radar for a while. 
So, what is N-acetyl-cysteine? Often called NAC, N-acetyl-cysteine is a plant antioxidant found in onions. It has been used as a drug since the 1960s and has been characterized as an antidote for poisonings by the World Health Organization for decades. 
So, why should you care about NAC? Because it may be important for overall health and wellness. Keep reading for everything you need to know about NAC and its benefits.
Make Your Life a Cleanse
SUBSCRIBER-ONLY GUIDES FOR GUT HEALTH, VIBRANT ENERGY, HEALTHY FOOD & CLEAN ALCOHOL
Get FREE access to these + giveaways, recipes, & discount codes in personal emails from Dr. Will Cole.
Getting to know the properties of NAC  
First and foremost, NAC is beneficial to the body because of its antioxidant properties (1). Antioxidants — a group of compounds that include other well-known supplements like vitamin C, vitamin E, and astaxanthin — have the important job of helping fight free radical damage and preventing oxidative stress in the body. This is an important job, as oxidative stress has been linked to a wide range of diseases and dysfunctions, including cellular damage and cancer. (2)
NAC acts as an antioxidant in its own right, but it also increases the production of other antioxidants such as glutathione. Glutathione is known as the "master antioxidant" and has demonstrated an ability to fight oxidative stress, support immune health (3), and offer protection from heavy metals (4), making it one of the most important — if not the most important — antioxidant in the body. 
NAC has also demonstrated strong anti-inflammatory properties; according to one study, published in Agents and Actions, it works by reducing the activity (5) of inflammatory cytokines and macrophages. 
Why you should care about NAC 
Because of its antioxidant and anti-inflammatory properties, NAC has been studied as a potential treatment for a wide range of conditions. The research in this area is still very new and developing, but the results look very promising.  
Some of the potential benefits of NAC include:
1. NAC and endometriosis
NAC may be particularly helpful for endometriosis, a painful condition that affects many women. A 2013 study on 92 women in Italy showed that 24 of the 47 women who took 600 mg of NAC three times a day for three months actually canceled their scheduled laparoscopy because their endometriosis symptoms disappeared, they experienced a reduction in pain, or they had gotten pregnant. (6) This is a big deal not only because many women suffer from endo, but because there is a major lack of effective treatments and no cure for this painful condition, which means many women suffer for years without relief. 
2. NAC and the liver and kidneys  
Remember when I mentioned that NAC was used as a poison antidote? Well, that's thanks to its protective effect on the liver and kidneys. It's not uncommon (7) for doctors to give NAC to patients coming in with an acetaminophen overdose; in fact, it has been used for exactly this purpose for over 30 years. It's also been studied as a remedy for acute organophosphate poisoning (8) and lead poisoning (9). 
3. NAC and brain health
It's also possible that NAC will prove beneficial for neurodegenerative conditions like Alzheimer's. One controlled trial, in particular, showed that supplementing with NAC improved almost all outcomes (10) for patients and led to significant improvements in those related to cognition. 
4. NAC and fertility
NAC has been studied in the context of fertility for both men and women! One study showed that men taking NAC had increased sperm quality (11) and another showed that it improved oocyte and embryo quality in women with PCOS (12), one of the most common hormone disorders and causes of infertility in women. 
5. NAC and addiction
NAC also represents a potential alternative treatment for substance abuse and addiction. It has been studied for gambling (13), cigarette, and even cocaine addictions (14). 
There's still a lot to learn about NAC, but as you can see from the studies above, what we know so far is extremely exciting. As a functional medicine practitioner, I'm always looking for natural compounds that could act as remedies for difficult-to-treat disorders or as a substitute for pharmaceutical drugs. NAC represents both — and I, for one, will be keeping a close eye on the science surrounding this powerful antioxidant!
As one of the first functional medicine telehealth clinics in the world, we provide webcam health consultations for people around the globe. 
Photo: unsplash.com
Start Your Health Journey Today
FUNCTIONAL MEDICINE CONSULTATIONS FOR PEOPLE AROUND THE WORLD
References:
Antioxidant properties of N‐acetylcysteine: their relevance in relation to chronic obstructive pulmonary disease P.N.R. Dekhuijzen European Respiratory Journal Apr 2004, 23 (4) 629-636; DOI: 10.1183/09031936.04.00016804

Reuter, S., Gupta, S. C., Chaturvedi, M. M., & Aggarwal, B. B. (2010). Oxidative stress, inflammation, and cancer: how are they linked?.

Free radical biology & medicine

,

49

(11), 1603–1616. https://doi.org/10.1016/j.freeradbiomed.2010.09.006

Cascella, R., Evangelisti, E., Zampagni, M., Becatti, M., D'Adamio, G., Goti, A., Liguri, G., Fiorillo, C., & Cecchi, C. (2014). S-linolenoyl glutathione intake extends life-span and stress resistance via Sir-2.1 upregulation in Caenorhabditis elegans.

Free radical biology & medicine

,

73

, 127–135.

Pizzorno J. (2014). Glutathione!.

Integrative medicine (Encinitas, Calif.)

,

13

(1), 8–12.

Palacio, J. R., Markert, U. R., & Martínez, P. (2011). Anti-inflammatory properties of N-acetylcysteine on lipopolysaccharide-activated macrophages. Inflammation Research, 60(7), 695–704. https://doi.org/10.1007/s00011-011-0323-8

Porpora, M. G., Brunelli, R., Costa, G., Imperiale, L., Krasnowska, E. K., Lundeberg, T., … Parasassi, T. (2013). A Promise in the Treatment of Endometriosis: An Observational Cohort Study on Ovarian Endometrioma Reduction by N-Acetylcysteine. Evidence-Based Complementary and Alternative Medicine, 2013, 1–7. https://doi.org/10.1155/2013/240702

Mokhtari, V., Afsharian, P., Shahhoseini, M., Kalantar, S. M., & Moini, A. (2017). A Review on Various Uses of N-Acetyl Cysteine.

Cell journal

,

19

(1), 11–17.

https://doi.org/10.22074/cellj.2016.4872

El-Ebiary, A. A., Elsharkawy, R. E., Soliman, N. A., Soliman, M. A., & Hashem, A. A. (2016). N-acetylcysteine in Acute Organophosphorus Pesticide Poisoning: A Randomized, Clinical Trial.

Basic & clinical pharmacology & toxicology

,

119

(2), 222–227.

https://doi.org/10.1111/bcpt.12554

 

Kasperczyk, S., Dobrakowski, M., Kasperczyk, A., Ostałowska, A., & Birkner, E. (2013). The administration of N-acetylcysteine reduces oxidative stress and regulates glutathione metabolism in the blood cells of workers exposed to lead.

Clinical toxicology (Philadelphia, Pa.)

,

51

(6), 480–486. https://doi.org/10.3109/15563650.2013.802797

Adair, J. C., Knoefel, J. E., & Morgan, N. (2001). A controlled trial of N-acetylcysteine for patients with probable Alzheimer's disease.

Neurology

,

57

(8), 1515–1517. https://doi.org/10.1212/wnl.57.8.1515

Ciftci, H., Verit, A., Savas, M., Yeni, E., & Erel, O. (2009). Effects of N-acetylcysteine on semen parameters and oxidative/antioxidant status.

Urology

,

74

(1), 73–76. https://doi.org/10.1016/j.urology.2009.02.034

Cheraghi, E., Mehranjani, M. S., Shariatzadeh, M. A., Esfahani, M. H., & Ebrahimi, Z. (2016). N-Acetylcysteine improves oocyte and embryo quality in polycystic ovary syndrome patients undergoing intracytoplasmic sperm injection: an alternative to metformin.

Reproduction, fertility, and development

,

28

(6), 723–731. https://doi.org/10.1071/RD14182

Grant, J. E., Odlaug, B. L., Chamberlain, S. R., Potenza, M. N., Schreiber, L. R., Donahue, C. B., & Kim, S. W. (2014). A randomized, placebo-controlled trial of N-acetylcysteine plus imaginal desensitization for nicotine-dependent pathological gamblers.

The Journal of clinical psychiatry

,

75

(1), 39–45. https://doi.org/10.4088/JCP.13m08411

Tomko, R. L., Jones, J. L., Gilmore, A. K., Brady, K. T., Back, S. E., & Gray, K. M. (2018).

N

-acetylcysteine: A potential treatment for substance use disorders.

Current psychiatry

,

17

(6), 30–55.

 
View More At Our Store
Purchase personally curated supplements
and Dr. Will Cole's books!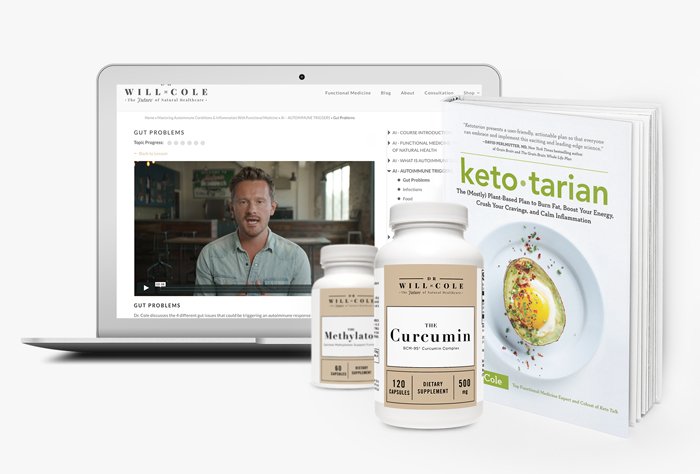 The information on this website has not been evaluated by the Food & Drug Administration or any other medical body. We do not aim to diagnose, treat, cure or prevent any illness or disease. Information is shared for educational purposes only. You must consult your doctor before acting on any content on this website, especially if you are pregnant, nursing, taking medication, or have a medical condition.
Our content may include products that have been independently chosen and recommended by Dr. Will Cole and our editors. If you purchase something mentioned in this article, we may earn a small commission.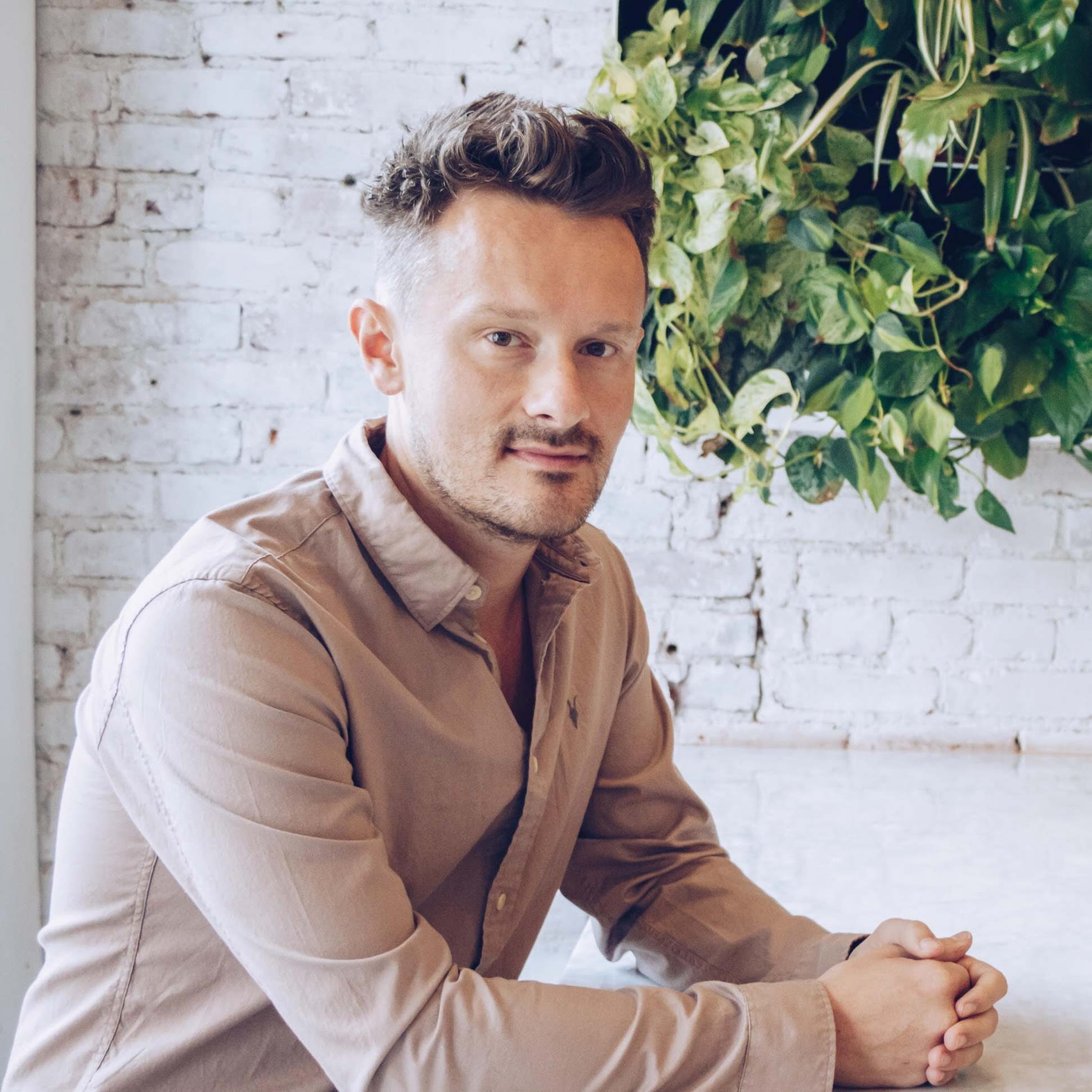 Dr. Will Cole, DNM, IFMCP, DC is a leading functional medicine expert who consults people around the globe, starting one of the first functional medicine telehealth centers in the world. Named one of the top 50 functional and integrative doctors in the nation, Dr. Will Cole provides a functional medicine approach for thyroid issues, autoimmune conditions, hormonal imbalances, digestive disorders, and brain problems. He is the host of the popular The Art Of Being Well podcast and the New York Times bestselling author of Intuitive Fasting, Ketotarian, The Inflammation Spectrum and the brand new book Gut Feelings: Healing the Shame-Fueled Relationship Between What You Eat and How You Feel.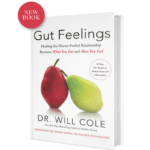 Gut Feelings
Healing The Shame-Fueled Relationship
Between What You Eat And How You Feel