Holiday Stress Got You Down? Everything You Need To Have A Calm + Relaxing Holiday Season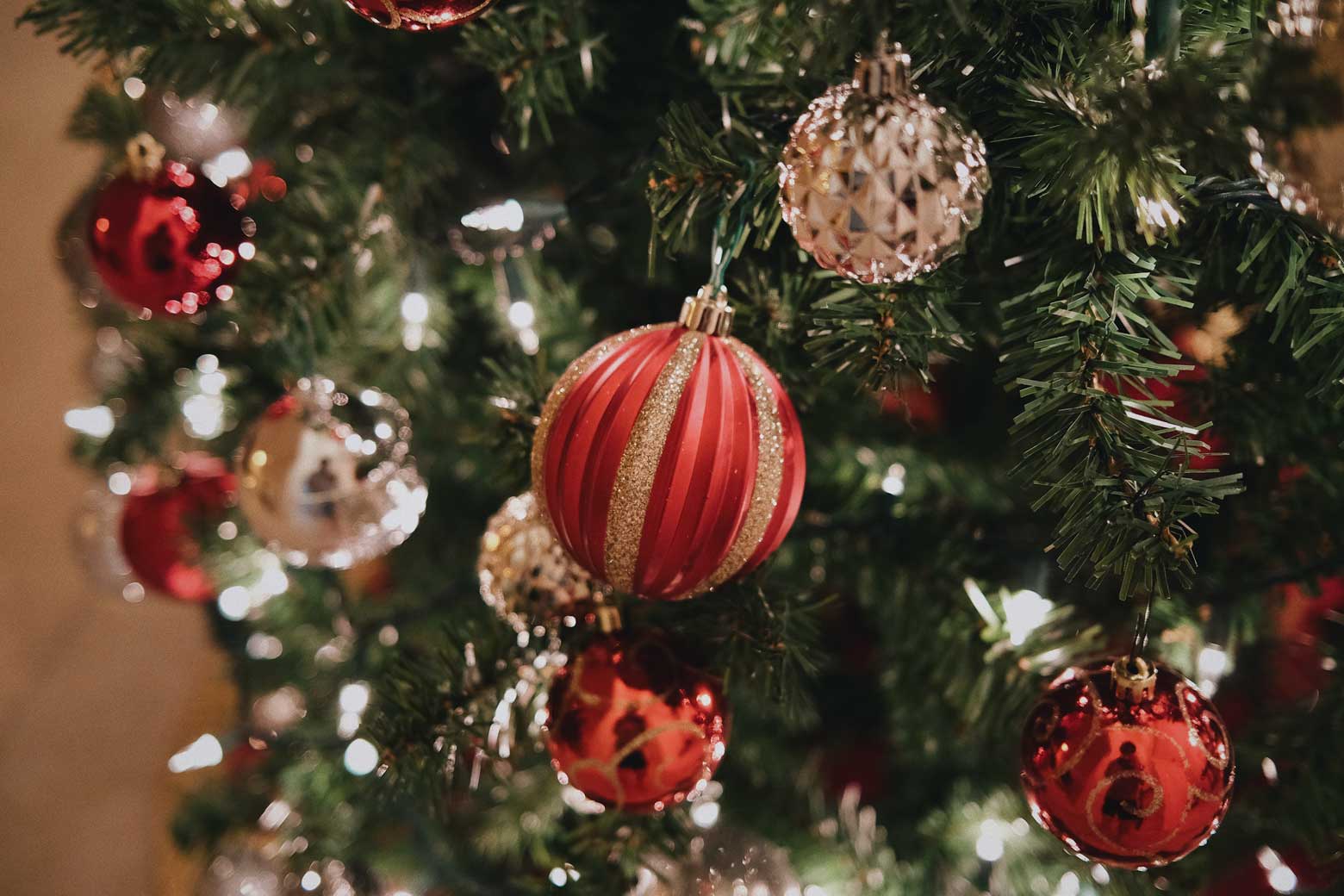 During the holiday season, it can feel like you are being pulled in a million different directions, leaving you stressed and counting down the days until the New Year. But unfortunately for a lot of us, stress doesn't end when the clock strikes midnight on January 1st. Instead of succumbing to yet another season of feeling frazzled, it's time we take a stand against stress once and for all.
Make Your Life a Cleanse
SUBSCRIBER-ONLY GUIDES FOR GUT HEALTH, VIBRANT ENERGY, HEALTHY FOOD & CLEAN ALCOHOL
Get FREE access to these + giveaways, recipes, & discount codes in personal emails from Dr. Will Cole.
You may not realize it, but there is a storm upon us: The storm of chronic stress and inflammation. Being busy and stressed has become a badge of honor during the holidays and this time of year is full of inflammatory triggers that we have to battle on a daily basis. The abundance of delicious holiday treats and bouncing from activity to activity while staying on top of our to-do list all impacts where we land on the inflammation spectrum: from mild symptoms like weight gain on one end to chronic disease on the other.
Ultimately, the stress that starts during the holidays can build up over time and lead to a slew of health problems down the road if left unaddressed. In fact, your body might already be giving you warning signs that it is about to break from the pressure you are putting it under. After all, it can only take so much! 
If you are experiencing any of these seemingly "normal" symptoms this season, it could actually be a check engine light from your body that you need to calm down.
You can't sleep

Your skin's a mess

Your bathroom habits have changed

You feel nauseous or have stomach pains

You have more headaches

You feel moody

You aren't in the mood

Your vision is blurred

Your muscles are sore and tight
While there are many things you can do to alleviate stress and support healthy inflammation levels, sometimes you need extra support. So instead of adding another thing to this busy season, I wanted to make it as easy as possible to support these areas of your health with my supplement bundle, Calm Yourself. Bringing together 3 personally curated supplement blends that are discussed in my book, The Inflammation Spectrum, the ingredients in each of these supplements work synergistically to support healthy and balanced stress, inflammation, and detox pathways to promote enhanced mental clarity and relaxation.
Here's exactly how Calm Yourself can help you finally say goodbye to holiday stress.
1. It calms your inflammation levels
Inflammation contributes to stress and anxiety in more ways than one. In fact, the brain might be particularly at risk since an overload of inflammation can trigger an inflammatory-autoimmune response against your brain and nervous system, leading to mood swings and feelings of anxiety and depression. 
Inflammation can also damage your blood-brain barrier, which can lead to something called "leaky brain" and oxidative stress in the hypothalamus, which is the part of the brain responsible for regulating appetite and weight, body temperature, emotions, behavior, memory, growth, salt and water balance, sex drive and your sleep-wake cycle. Needless to say, if you're dealing with any of these stress-filled symptoms, inflammation is likely to blame.
Calm Yourself features The Curcumin - a superstar when it comes to fighting inflammation. Packed with pure turmeric extract, including BCM-95® which has been extensively studied for its proven efficacy without additives – The Curcumin optimizes bioavailability with its state-of-the-art composition by driving down and calming pro-inflammatory compounds in your body to restore it back to its natural state of being.
2. It calms your stress levels
Your body is built for stressful events. When something stressful happens, your body goes into fight-or-flight mode, causing a spike in cortisol, blood pressure, and blood sugar. But once the threat is gone, everything goes back to normal. However, when you are in a constant state of stress, it can affect your health to the point of metabolic health problems and the perpetuation of more stress. It's a vicious cycle. Therefore, it's important to do everything you can to restore balance to your stress levels.
The Brain-Adrenal Balancer helps your body resist and recover from the effects of everyday stress. Featuring a curated blend of clinically tested nutrients and adaptogenic herbs – including Relora®, Sensoril®, and Suntheanine® – The Brain-Adrenal Balancer works to get cortisol levels back to healthy levels, alleviate occasional fatigue, promote mental clarity, and support relaxation and restful sleep.
3. It fights inflammatory triggers
Everything from the food you eat to the products you use can have a significant impact on your inflammation levels. Your body usually does a great job on its own of filtering out toxins from these things but when your liver (your main detox organ) is overloaded with toxins because it can't process them fast enough, it creates a cascade of systemic chronic inflammation in your body, which further affects your liver's ability to rid itself of these toxins. 
The only way to break the cycle is to support your liver's natural ability to detox, so it can restore itself and catch up with the detoxification workload. The Detoxer's comprehensive formula includes handpicked phytonutrients, micronutrients, and activated cofactors designed to support your liver and reduce the effects of environmental pollutants, endocrine disruptors, and other everyday toxins - one less thing to worry about this season!
So rather than continuing to overwhelm yourself, try simplifying things this season with Calm Yourself. Not only will you feel better over the next couple months, you'll also be laying the foundation for a healthier 2024.
For a limited time, use the code HOLIDAYCALM10 at checkout to get 10% off your order of Calm Yourself.
As one of the first functional medicine telehealth clinics in the world, we provide webcam health consultations for people around the globe.
Photo: unsplash.com
Start Your Health Journey Today
FUNCTIONAL MEDICINE CONSULTATIONS FOR PEOPLE AROUND THE WORLD
View More At Our Store
Purchase personally curated supplements
and Dr. Will Cole's books!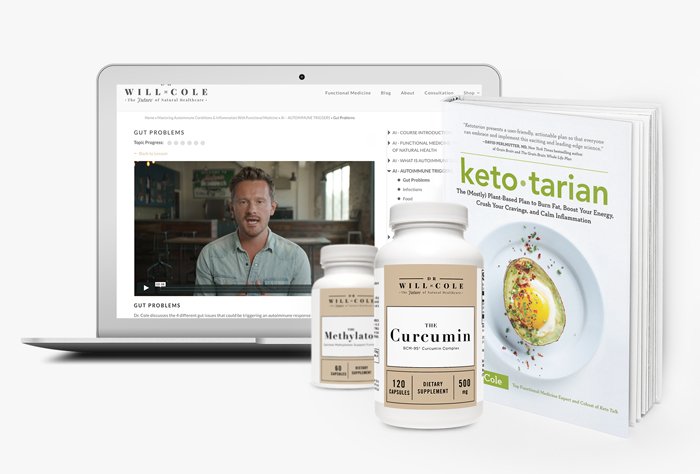 The information on this website has not been evaluated by the Food & Drug Administration or any other medical body. We do not aim to diagnose, treat, cure or prevent any illness or disease. Information is shared for educational purposes only. You must consult your doctor before acting on any content on this website, especially if you are pregnant, nursing, taking medication, or have a medical condition.
Our content may include products that have been independently chosen and recommended by Dr. Will Cole and our editors. If you purchase something mentioned in this article, we may earn a small commission.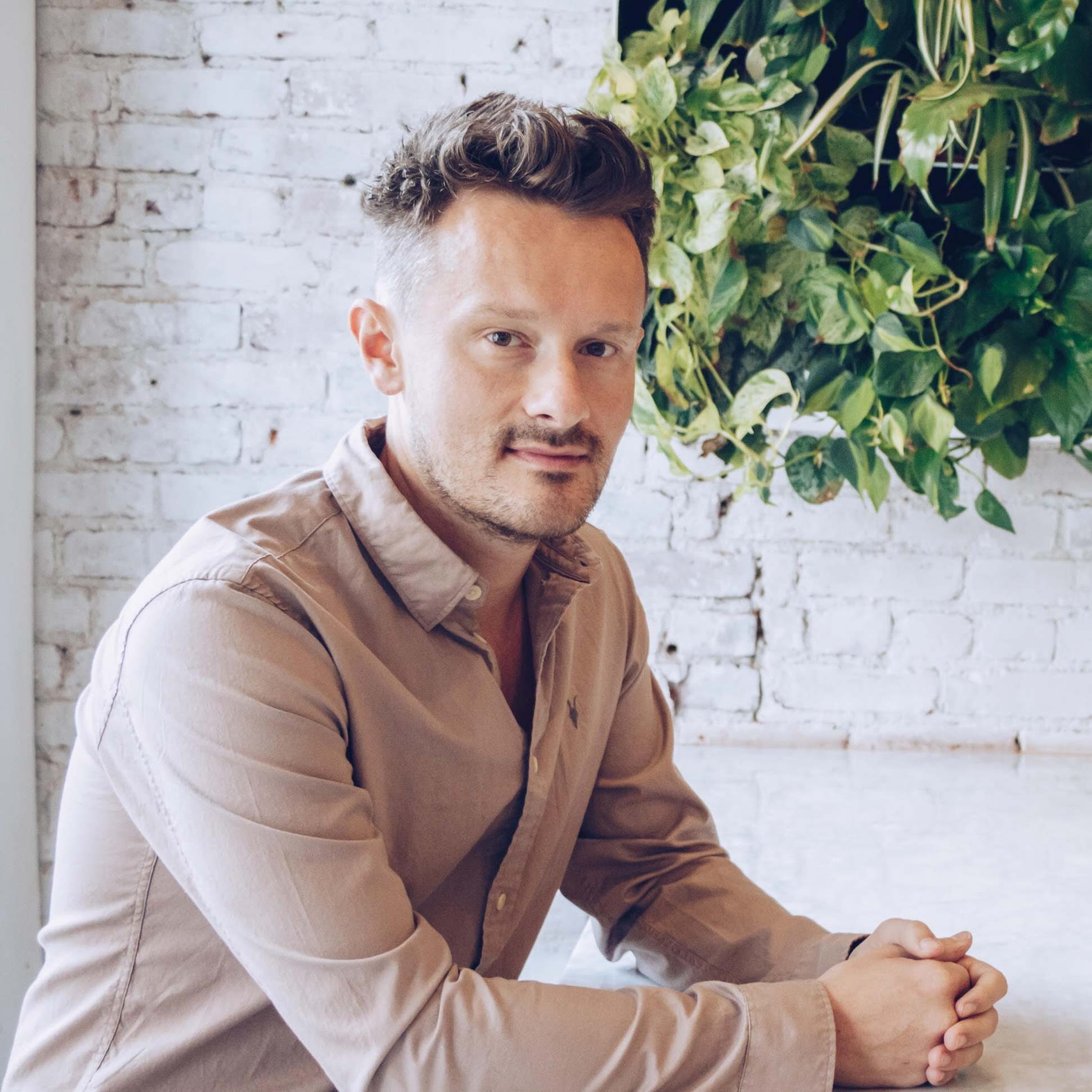 Dr. Will Cole, DNM, IFMCP, DC is a leading functional medicine expert who consults people around the globe, starting one of the first functional medicine telehealth centers in the world. Named one of the top 50 functional and integrative doctors in the nation, Dr. Will Cole provides a functional medicine approach for thyroid issues, autoimmune conditions, hormonal imbalances, digestive disorders, and brain problems. He is the host of the popular The Art Of Being Well podcast and the New York Times bestselling author of Intuitive Fasting, Ketotarian, The Inflammation Spectrum and the brand new book Gut Feelings: Healing the Shame-Fueled Relationship Between What You Eat and How You Feel.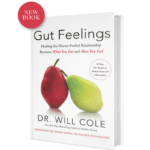 Gut Feelings
Healing The Shame-Fueled Relationship
Between What You Eat And How You Feel