Our Current Healthy Obsessions: Tools To Support Healthy Inflammation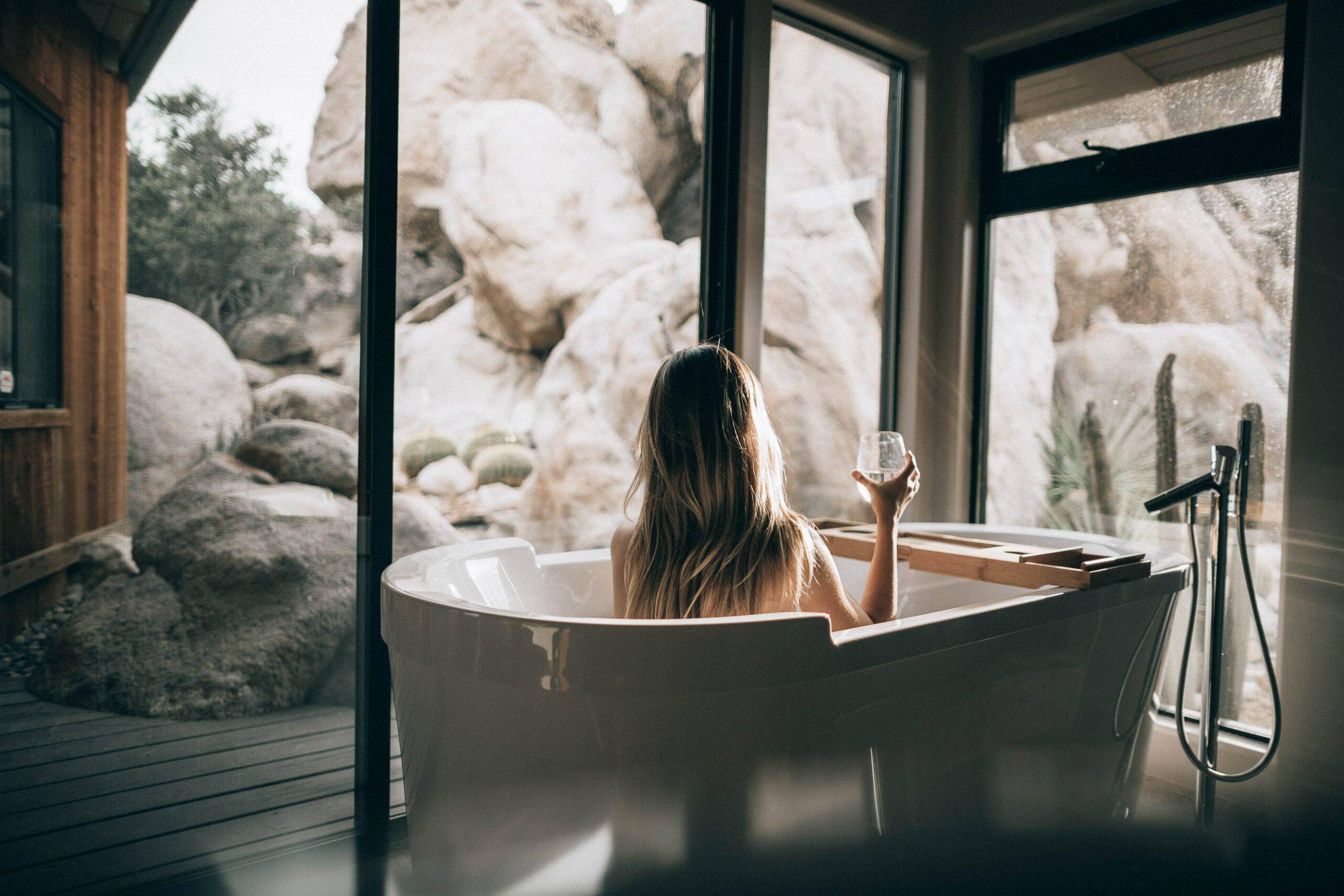 Inflammation is the underlying factor of almost all of today's modern health problems and can exist on a spectrum: from mild symptoms like weight gain on one end to chronic health problems like autoimmune disease on the other. This inflammation spectrum is something I see everyday in my telehealth functional medicine clinic and inspired my book, The Inflammation Spectrum.
While everyone's specific inflammatory triggers are different, there is one thing we can agree on - keeping your inflammation levels in a healthy range is crucial for your health. My functional medicine team takes this very seriously and takes steps to manage their inflammation levels on a daily basis. These are some of their favorite products they utilize to keep chronic inflammation at bay!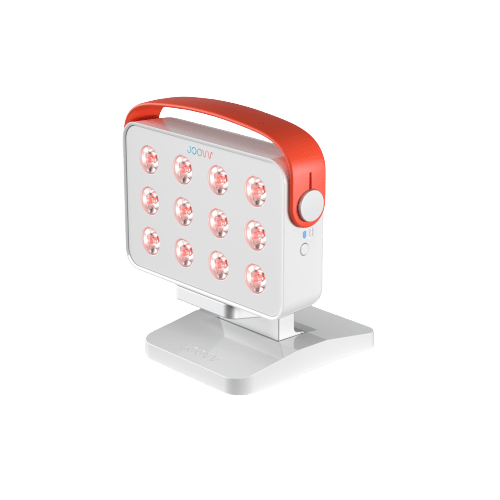 Andrea C. - JOOVV Light
"With being in this field we know the importance of choosing foods and supplements that help with inflammation, but one of the things I most like to use in addition to those is the JOOVV light! I've always had knees that can feel inflamed when I do activities I love like hiking! I use JOOVV before and after and have noticed such a difference in my recovery and enjoyment of being outdoors!"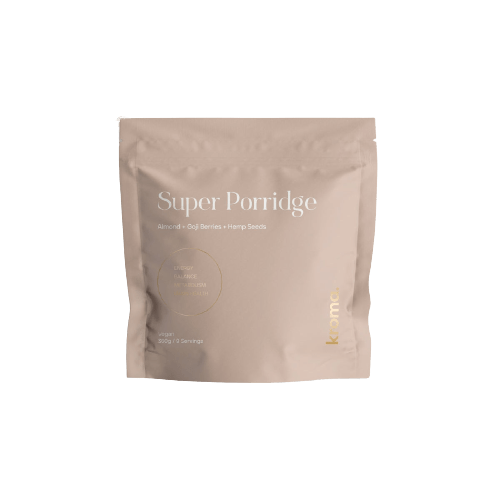 Emily B. - Kroma Wellness Super Porridge
"Now and again I'll admit I stray away from making healthier choices when it comes to food. (Don't we all?!) Whenever I want to get back on track, I love using any of Kroma Wellness' powders for a few meals to really reset my gut and inflammation. Some of my favorites are the Beauty Matcha (mix it with a dairy milk alternative of your choice for extra flavor!), the Super Porridge with fresh berries, and the Chicken Bone Broth with steamed veggies! The Reset protocols they offer are short, sweet, and sure to have you feeling great! You don't have to compromise on taste vs. healthiness with this brand!"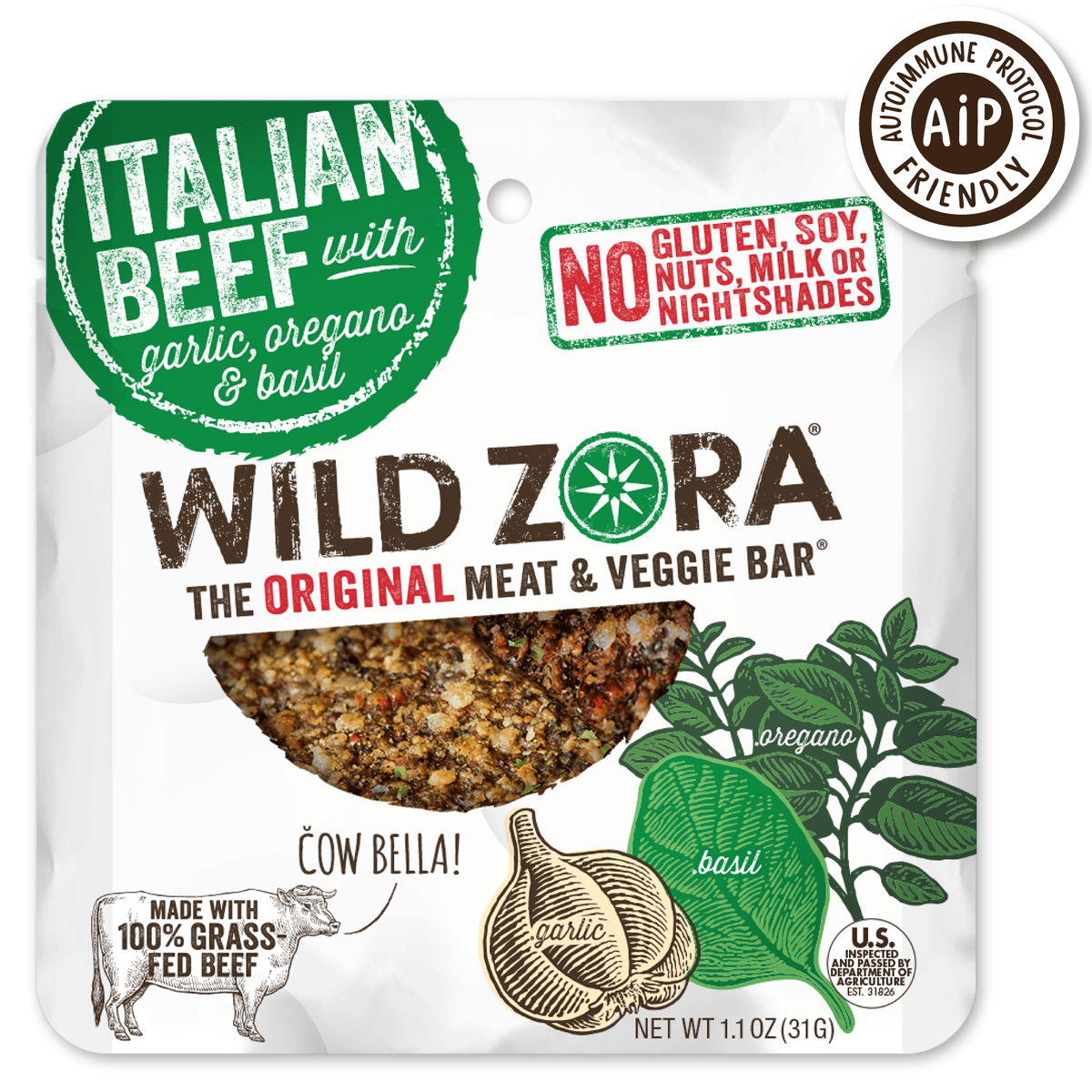 Emily M. - Wild Zora Snack Bars
"As a mom who is always running to the next thing, I have to make sure I have some good snacks on hand for my kids and myself. It can be overwhelming and intimidating to try to find snacks that are not just just better alternatives, but are whole foods you can rely on to help promote healing (even in the busiest of seasons). I love these Wild Zora bars for that very reason. They are made with whole food ingredients (they even have AIP options) and have zero additives or unwanted flavorings."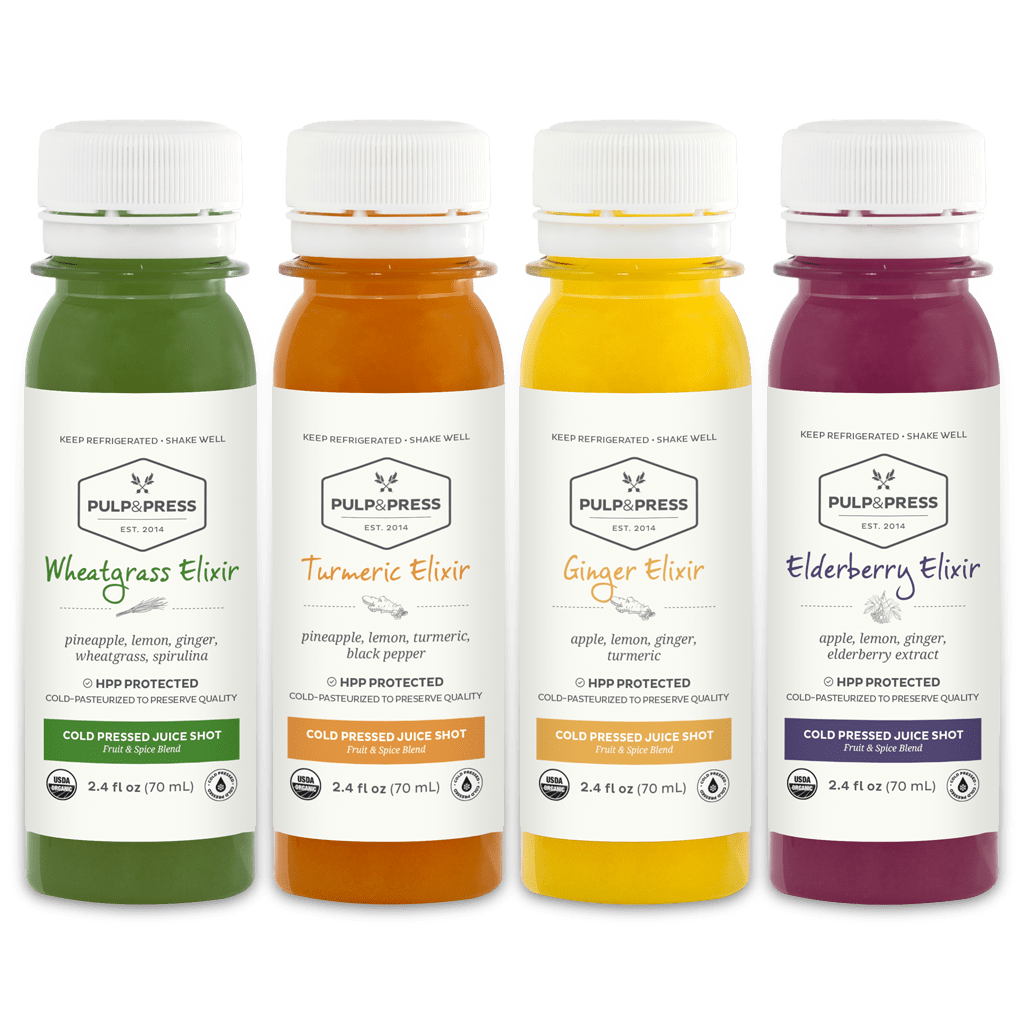 Erin F. - Pulp & Press Wellness Shots
"As someone who is constantly moving whether it's dancing or hiking outside I love anything freshly pressed. The Pulp & Press Wellness shot pack really has been a game changer for me when it comes to inflammation. It nourishes my body from the inside out and is great to drink before and after physical activity!"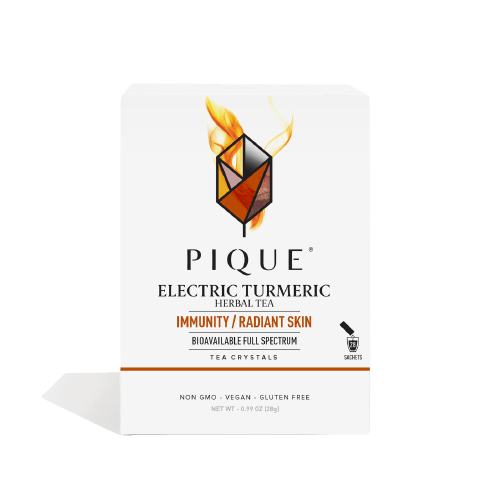 Erin T. - PIQUE Electric Turmeric Tea
"Something I added to my daily routine recently is the Native bodywash! It is truly my new favorite body wash. It gets nice and sudsy and leaves you feeling clean and fresh! Made with clean ingredients it also has great light fragrances to choose from also!"
Make Your Life a Cleanse
FUNCTIONAL MEDICINE GUIDES FOR GUT HEALTH, VIBRANT ENERGY + A CLEAN FOOD LIST
Get these FREE exclusive guides + access to subscriber-only giveaways, healthy recipes, and discount codes (including 70% off code for video courses sold on our website!)
Hollie D. - Kettle & Fire Turmeric Ginger Bone Broth
"Inflammation has it's many ways of manifesting in our bodies whether it be through anxiety, cold symptoms, depression, brain fog, fatigue, or tense muscles. When I am feeling the slightest bit inflamed, I will typically have a brothing day to help with the inflammation- and those days always give me a great reset! I am a big fan of Kettle & Fire. They offer an incredible variety, and have delicious flavors. This is one of my favorites!"
Josh B. - SkinFix Face Balm
"I sometimes find myself struggling with inflamed, dry eyes during certain months out of the year. These flare ups can be uncomfortable, and searching for a safe product to put around my eyes can be challenging. That's why I love using this SkinFix cream to help soothe and calm the inflammation and dryness around my eyes. It's formulated with safe ingredients and it's great for those who have sensitive skin!"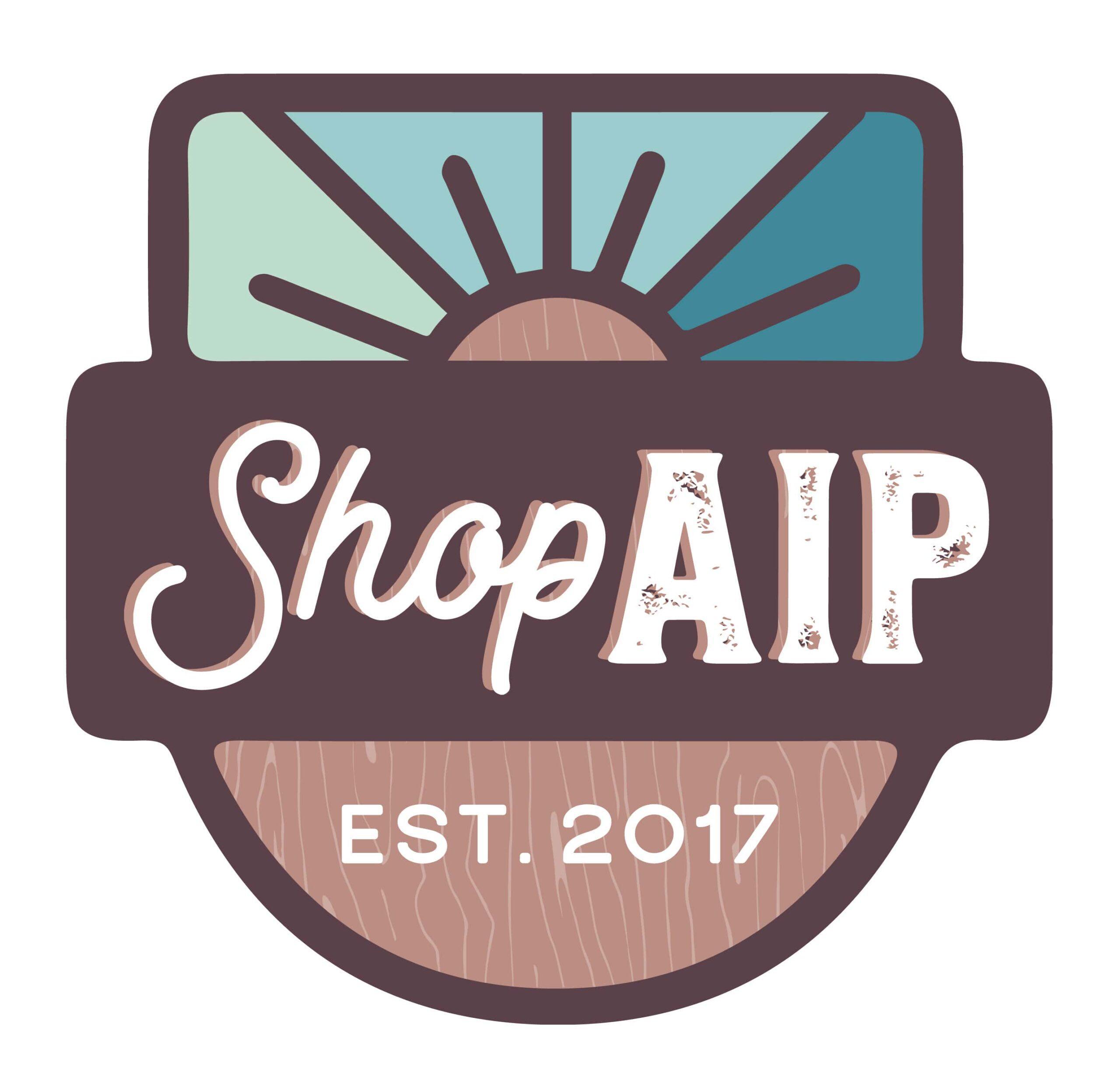 Megan R. - SHOP AIP
"When I overhauled my eating habits to better my
health
, I was overwhelmed with finding certain food swaps and snacks. However, ShopAIP has completely changed my life and makes eating so much easier! They provide amazing alternatives for everything, including: salad dressings, compliant breads and wraps, on-the-go snacks and even soups and breakfast ideas.  Shop AIP really makes eating fresh, high quality food delicious and easy for my busy life!"
Rosemary W. - Doterra Deep Blue Rub
"My husband has dealt with chronic back pain and inflammation for over 10 years, and this Deep Blue Rub is always a life saver. We were gifted this huge 32 oz pump bottle from my mom a few years ago and we still haven't gone through it- unlike the small bottles we were buying over and over again.
It is made with doTERRA's top-selling Deep Blue essential oil blend of Wintergreen, Camphor, Peppermint, Blue Tansy, Matricaria (German Chamomile), Helichrysum, Ylang Ylang, and Osmanthus to give relief to aches and soreness on muscles and joints."
Yvette J. - Golden Ratio Golden Milk Coffee
"Even though I love coffee, I know the brand of coffee I drink makes a difference in how I feel on a daily basis. Afterall, what I start my morning with lays the foundation for the rest of my day and my days to come. I love their Golden Milk Coffee as it is made with turmeric and black pepper - two anti-inflammation powerhouses - so I can work on supporting healthy inflammation with every cup. Plus, it is 5x less acidic than regular coffee so it's easier on my digestion and doesn't stain my teeth!"
Recommended by Dr. Will Cole
Dr. Will Cole - The Curcumin
"After years of consulting patients in my telehealth functional medicine clinic, I have seen chronic inflammation to be one of the major contributing factors to almost every modern day health problem. Everything froma utoimmune conditions, heart disease, and even brain fog and weight gain can be traced back to out of control inflammation.
That's why I created The Curcumin to provide a high-quality supplement that you can take each day to help support healthy inflammation levels. Packed with pure turmeric extract, including BCM-95® which has been extensively studied for its proven efficacy – The Curcumin optimizes bioavailability with its state-of-the-art composition by driving down and calming inflammation."
As one of the first functional medicine telehealth clinics in the world, we provide webcam health consultations for people around the globe. 
Photo: unsplash.com
Shop This Article
Purchase personally curated supplements
and Dr. Will Cole's books!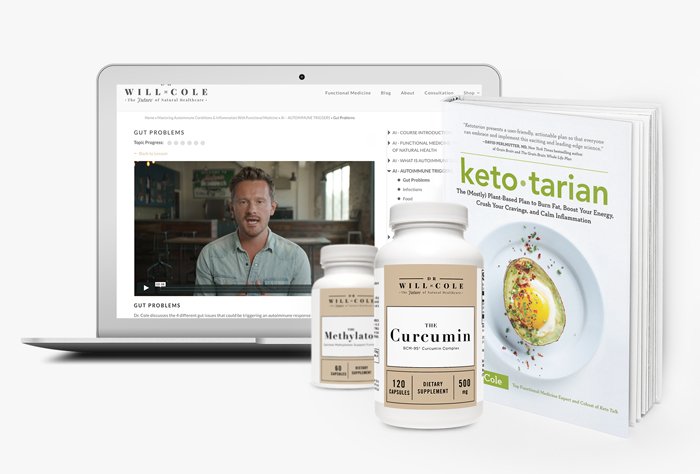 The information on this website has not been evaluated by the Food & Drug Administration or any other medical body. We do not aim to diagnose, treat, cure or prevent any illness or disease. Information is shared for educational purposes only. You must consult your doctor before acting on any content on this website, especially if you are pregnant, nursing, taking medication, or have a medical condition.
Our articles may include products that have been independently chosen and recommended by Dr. Will Cole and our editors. If you purchase something mentioned in this article, we may earn a small commission.
WRITTEN BY A GUEST AUTHOR
REVIEWED BY DR. WILL COLE
Dr. Will Cole, IFMCP, DNM, DC, leading functional medicine expert, consults people around the world via webcam and locally in Pittsburgh. He received his doctorate from Southern California University of Health Sciences and post doctorate education and training in functional medicine and clinical nutrition. He specializes in clinically researching underlying factors of chronic disease and customizing a functional medicine approach for thyroid issues, autoimmune conditions, hormonal imbalances, digestive disorders, and brain problems. Dr. Cole was named one of the top 50 functional medicine and integrative doctors in the nation and is the best selling author of Ketotarian and The Inflammation Spectrum.