Packed with pure turmeric extract, including BCM-95® which has been extensively studied for its proven efficacy without additives – The Curcumin optimizes bioavailability with its state-of-the-art composition by driving down and calming inflammation to restore your body's natural state of being.*
Description
The Curcumin is packed with pure turmeric extract including BCM-95® which has been extensively studied for its proven efficacy and enhanced bioavailability without additives.
By harnessing the power of curcuminoids and sesquiterpenoids (essential oils) naturally present in turmeric, BCM-95 further enhances the absorption of curcuminoids when compared to conventional curcumin supplements that have poor absorption in the gastrointestinal (GI) tract, quick metabolism, and rapid elimination from the body.
By optimizing bioavailability, The Curcumin is able to help support inflammation levels from the inside out by providing antioxidant and cell-protective activity, joint support, and modulation of the production of inflammatory cytokines to restore your body's natural state of being.*
Additional information
Weight
0.25625 lbs
Dimensions
2.5 × 2.5 × 4.5 in
How To Use

Take one capsule twice daily, or as directed by your healthcare practitioner.

Research

Curcumin, the principal curcuminoid in turmeric, has been the subject of vast research in recent years. The pleiotropic nature of curcumin's biological effects make it an interesting compound to researchers who study common chronic health concerns, such as those associated with joints, the cardiovascular system, glucose metabolism, brain function, mood, and cell-cycle regulation.*[1-6] The mechanisms underlying curcumin's effects are diverse and have not been fully elucidated, but it is known that curcumin has powerful antioxidant activity and that it has multiple molecular targets, including transcription factors, cell cycle proteins, cytokines, chemokines, enzymes (e.g., COX-2), receptors, and adhesion molecules.[7] These effects make curcumin applicable to a wide array of clinical presentations.*

*These statements have not been evaluated by the Food and Drug Administration. This product is not intended to diagnose, treat, cure, or prevent any disease.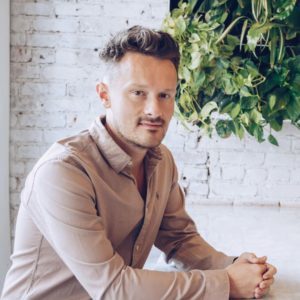 DR. WILL COLE | COLE NATURAL HEALTH CENTERS
Dr. Will Cole, IFMCP, DNM, DC, leading functional medicine expert, consults people around the world via webcam and locally in Pittsburgh. He received his doctorate from Southern California University of Health Sciences and post doctorate education and training in functional medicine and clinical nutrition. He specializes in clinically researching underlying factors of chronic disease and customizing a functional medicine approach for thyroid issues, autoimmune conditions, hormonal imbalances, digestive disorders, and brain problems. Dr. Cole was named one of the top 50 functional medicine and integrative doctors in the nation and is the best selling author of Ketotarian and The Inflammation Spectrum.