The Exact Products You Need To Achieve Radiant Skin, Hair, + Nail Health, Naturally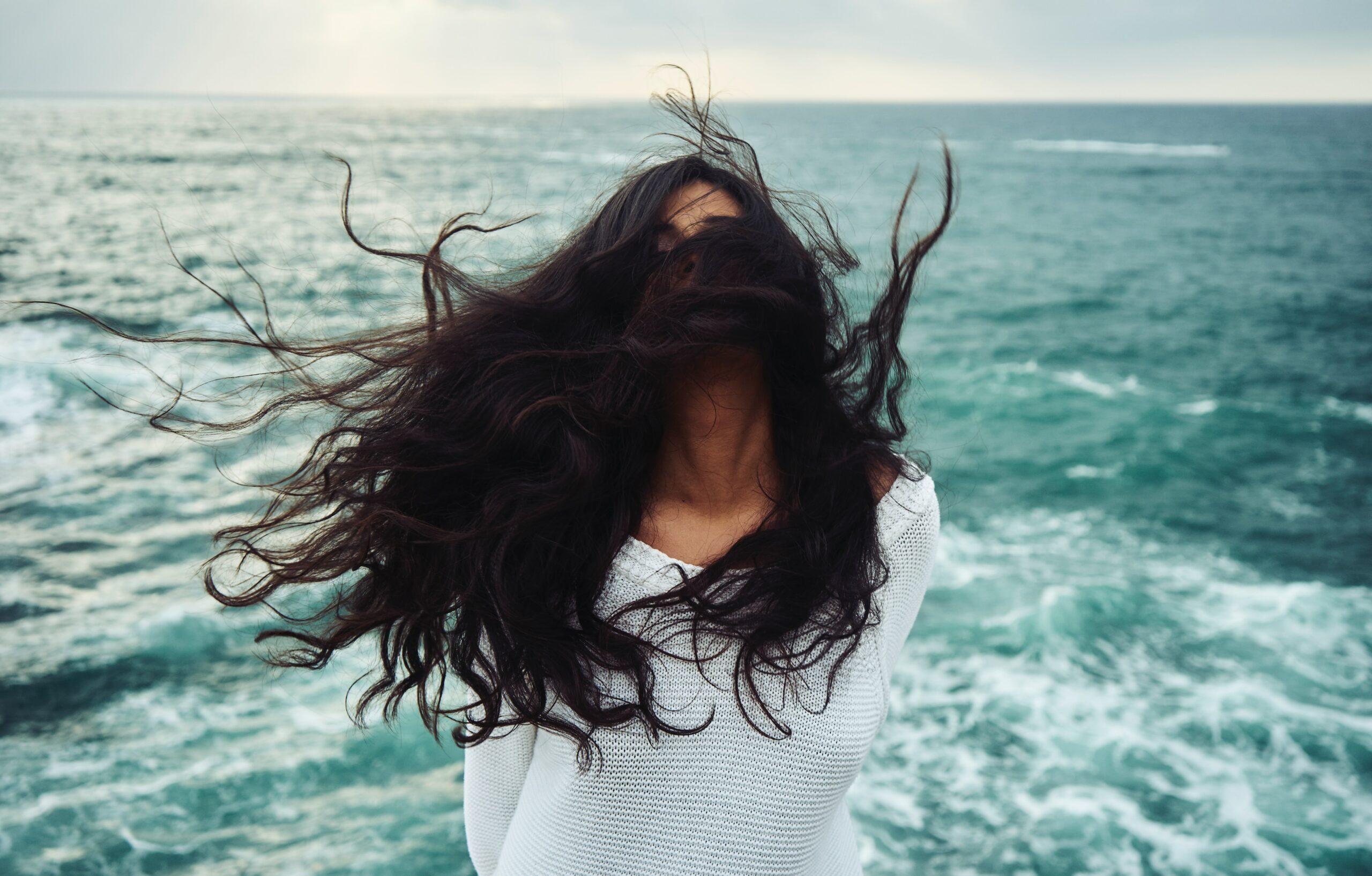 As a functional medicine practitioner, I have seen firsthand that wellness doesn't begin and end with your diet. In fact, everything from the air we breathe to the products we use in our daily lives has a profound impact on our overall health.
It's my job to help my patients find products that are both effective, and have clean ingredients. One of the biggest recommendations my patients want is beauty and skin care products.
Since your skin is a reflection of what is going on underneath the surface and absorbs whatever you put on, it is especially important to vet ingredients to ensure what you are using is nourishing, not harmful. 
That's why I always recommend Agent Nateur to my patients and use it personally in my daily life. I even partnered with them to formulate two products! Needless to say, I am a little bit obsessed. Here's my review of Agent Nateur and exactly what makes it stand apart from the rest of the beauty aisle.
Make Your Life a Cleanse
SUBSCRIBER-ONLY GUIDES FOR GUT HEALTH, VIBRANT ENERGY, HEALTHY FOOD & CLEAN ALCOHOL
Get FREE access to these + giveaways, recipes, & discount codes (including 50% off code for video courses) in personal emails from Dr. Will Cole
What is Agent Nateur? 
Agent Nateur is a high-quality, luxury skin care brand that includes a diverse range of products in their expertly formulated line. Every product is made with only natural, organic ingredients without any fillers or unnecessary additives.
What makes Agent Nateur so effective is that they never compromise quality for profit and demand. Their line is curated with a select handful of products, because they never develop a product out of consumer demand unless they can guarantee it will contain the absolute best, highest-quality sourced ingredients.
Plus, every single ingredient is backed by the latest, cutting-edge scientific research. Because of this attention to care and detail, this clean beauty brand is Ecocert certified and a great option for sensitive skin.
With a handful of products in their line aimed at supporting different areas of your body, it's difficult to pick a favorite. However, there are a few products that have been game-changers in my own skin health and the beauty routine of my patients.
Face
My first product in collaboration with Agent Nateur, holi ( y o u t h ) harnesses the magic of the sea with the oceanic trinity - spirulina, marine collagen, and pearl, along with the tropical adaptogen, Holy Basil.
As a functional medicine practitioner, I understand that your skin's appearance and overall health starts underneath the surface. Everything from imbalanced hormones, nutrient deficiencies, and out-of-control inflammation levels can contribute to acne and signs of aging like wrinkles and dull skin.
This powerful blend helps to ensure you are radiating vibrant health from the inside out with adaptogenic herbs that have a balancing effect on hormones and inflammation levels. Plus the addition of collagen and pearl work to infuse your skin with nutrients known for their ability to promote glowing skin and a more youthful appearance.
This powder formula makes it easy to add to smoothies or a glass of water with a little bit of fresh lemon juice! Just a note- make sure to check with your doctor if you are pregnant or taking any medications before taking because it does contain adaptogens that, while generally safe for most people, might not be optimal in certain specific health cases.
Deodorant
The product that started it all, holi ( r o s e ) was Agent Nateur's first product developed with skincare formulator, Shiva Rose. Unlike most conventional deodorant brands that use aluminum and other toxic ingredients linked to breast cancer and other hormone problems, Agent Nateur uses only natural ingredients including coconut oil, avocado oil, castor oil, rose oil, baking soda, and beeswax.
If you have used natural deodorants in the past, I know you are probably wondering how long this will last before you start smelling up the room- many natural deodorants don't have the best reputation for being effective at fending off B.O. Agent Nateur somehow cracked the code with the right combination of natural ingredients  that actually work to create a product that does what it claims to do without all of the harmful ingredients.
The one downside to their product is that some people are extra sensitive to baking soda which can cause irritation in the armpits. However, Agent Nateur came up with a solution to that problem with their next product.
2. holi ( s t i c k ) sensitive deodorant
Another thing I love about Agent Nateur is that they truly listen to their customers. Because helping everyone achieve optimal health is the driving force behind their brand, Agent Nateur does everything they can to provide customers with solutions to their health problems.
They set out to create a deodorant for those sensitive to baking soda and replaced it with zinc and arrowroot powder - just as effective but more soothing, especially with the addition of nourishing oils and butters that calm dryness.
Plus, it comes in a balanced, neutral fragrance for both men and women!
But Agent Nateur didn't stop there-, they also created holi ( s t i c k ) with their original baking soda formula but in a unisex scent and they also developed (aime) probiotic deodorant formulated with probiotics to support your skin's microbiome.
Hair
     1. holi ( m a n e ) hair, skin, nails
I can't talk about Agent Nateur's hair products without talking about holi ( m a n e ). I partnered with them to formulate the ultimate supplement for flourishing hair, radiant skin, and resilient nails.
Combining two daily powerhouse superfoods - marine collagen and pearl powder - this supplement works to support optimal hair, skin, and nail health through its 30+ trace minerals and amino acids. The synergy of this nutrient-dense blend also supports the increase of two important antioxidants, glutathione and superoxide dismutase which are both essential for cell vitality and rapid growth and strength of hair and nails.
Because collagen protein helps form your hair, skin, and nails it is important to get enough collagen in your diet to support these areas and increase our body's own collagen production. 15 grams is recommended per day, but most people only get 3 grams through their diet, making supplementation with holi ( m a n e ) necessary, and great for everyone. When formulating this product, I chose marine collagen specifically for its enhanced bioavailability to ensure the most effective results.
Whether you are looking to strengthen your hair, skin, and nails, grow your hair out, or just support the healthy hair you already have, holi ( m a n e ) is beneficial for almost everyone. Since it comes in an odorless, tasteless powder you can easily add this to your morning coffee, smoothies, or even mixed with a glass of water.
Anyone with thinning hair knows how defeating it can be when trying to style your hair. While there are many products on the market claiming to help you grow your hair quickly, few actually contain proven ingredients that work.
Instead of tactical marketing techniques, Agent Nateur poured their resources into formulating holi ( l o c k s) - a strengthening hair serum designed to stimulate and encourage hair growth. Made with clinically studied ingredients like EGCG green tea and pumpkin seed extracts, the results of holi (l o c k s) speak for themselves when you are walking around with thicker, shinier hair.
All you have to do is apply topically and leave in 8-12 hours before washing. My patients have seen the best results with at least 12 weeks of consistent use. Because this is meant to be a treatment serum, it is not meant for stylizing and only recommended for those with hair thinning, loss, or breakage.
Skin
     1. holi ( c )
Vitamin c has been studied for its ability to reduce the appearance of scarring, fine lines and wrinkles, uneven skin tone and texture, age spots, and more. However, most other Vitamin C products don't contain true Vitamin C. Agent Nateur formulates their product with Sodium ascorbyl phosphate - a potent yet gentle form of vitamin C that is easily absorbed.
This is a great product for anyone wanting to keep their skin looking youthful or reverse the appearance of scarring from acne or other impurities. Just mix a pea-size amount of holi ( c ) with water in the palm of your hand and gently pat onto your face and neck.
If you're thinking it's time to up your skin care game and promote radiant skin from the inside out, shop my collaboration with Agent Nateur and try holi ( y o u t h ) and holi ( m a n e ) for yourself.
As one of the first functional medicine telehealth clinics in the world, we provide webcam health consultations for people around the globe.
Photo: unsplash.com
Start Your Health Journey Today
FUNCTIONAL MEDICINE CONSULTATIONS FOR PEOPLE AROUND THE WORLD
View More At Our Store
Purchase personally curated supplements
and Dr. Will Cole's books!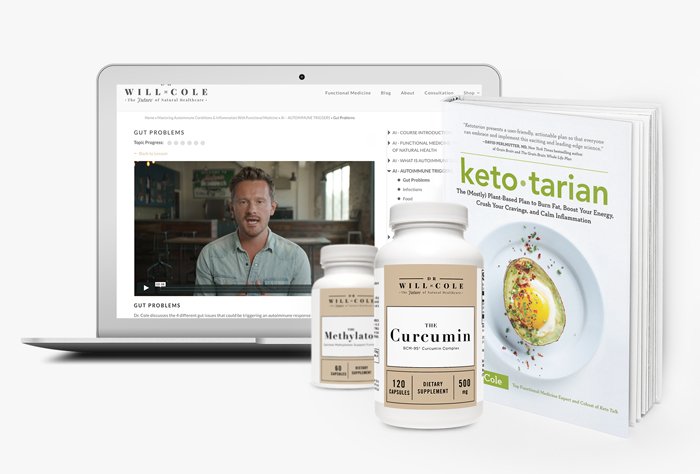 The information on this website has not been evaluated by the Food & Drug Administration or any other medical body. We do not aim to diagnose, treat, cure or prevent any illness or disease. Information is shared for educational purposes only. You must consult your doctor before acting on any content on this website, especially if you are pregnant, nursing, taking medication, or have a medical condition.
Our content may include products that have been independently chosen and recommended by Dr. Will Cole and our editors. If you purchase something mentioned in this article, we may earn a small commission.
Dr. Will Cole, IFMCP, DNM, DC, leading functional medicine expert, consults people around the world via webcam and locally in Pittsburgh. He received his doctorate from Southern California University of Health Sciences and post doctorate education and training in functional medicine and clinical nutrition. He specializes in clinically researching underlying factors of chronic disease and customizing a functional medicine approach for thyroid issues, autoimmune conditions, hormonal imbalances, digestive disorders, and brain problems. Dr. Cole was named one of the top 50 functional medicine and integrative doctors in the nation and is the best selling author of Ketotarian and The Inflammation Spectrum.