Sophia Bush: Major Wellness Aha! Moments + How To Advocate For Your Health & Others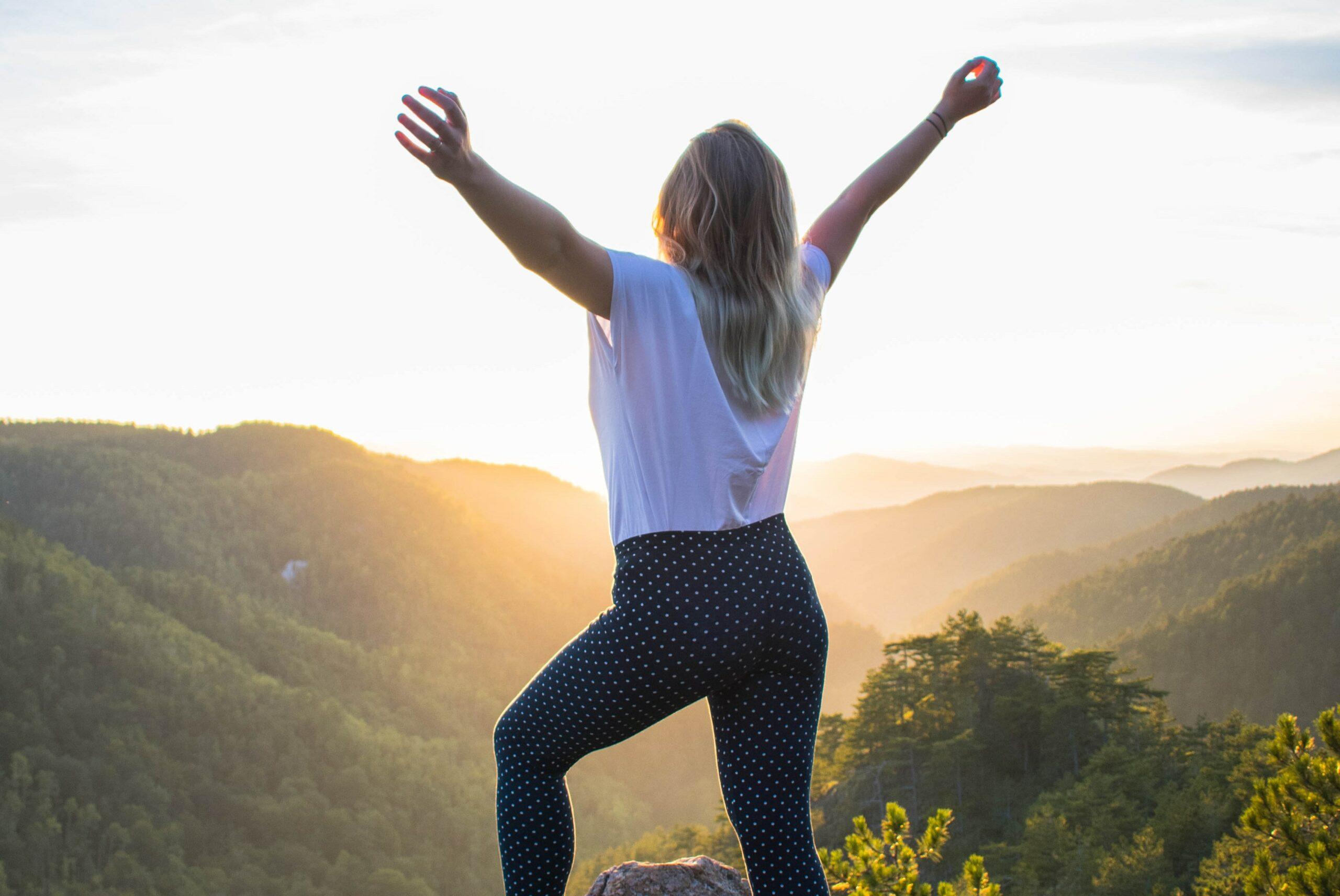 Click An Icon Below To Subscribe
In this episode I'm joined by actress and political activist, Sophia Bush. After going through her own healing transformation, she shows us that by not setting up healthy boundaries we can leave our body and health behind. Instead, by prioritizing our health and cultivating balance in our life we can show up for who matters most and pour into those around us. Through our conversation we see just how important it is to advocate for ourselves as it is to advocate for others and how they really do go hand-in-hand.
Sophia Bush is an American actress, activist, and entrepreneur. She is a member of the Directors Guild of America and has starred in an impressive range of television and film projects such as the hit comedy "John Tucker Must Die", "Incredibles 2", "One Tree Hill," Dick Wolf's "Chicago PD," Hulu's "Love, Victor," and NBC's "This Is Us." Throughout her career thus far, Bush has earned multiple Teen Choice Awards in the categories of "Choice Movie Actress: Comedy," "Choice Movie Actress: Horror/Thriller" and "Choice Movie: Breakout Female." 
Bush currently hosts her Wondery podcast, "Work in Progress," as well as co-hosts the iHeartRadio podcast "Drama Queens" Hilarie Burton Morgan and Bethany Joy Lenz, relive and reclaim nine seasons of the beloved CW drama, "One Tree Hill." "Drama Queens" has been extremely well received by the "One Tree Hill" fandom globally, and beyond. New episodes drop every Monday via iHeartRadio, Apple Podcasts, and wherever podcasts are available.  "Work in Progress" features frank, funny, personal, professional, and sometimes even political conversations about how people have gotten to where they are, and where they think they're still going. These discussions stem from Bush's "aha" moment of realizing you are allowed to be both a masterpiece and a work in progress, simultaneously. Notable guests include Hillary Clinton, José Andrés, Diane von Furstenberg, Damon Lindelof, Rainn Wilson, Dr. Ibram X Kendi, Chris Bosh, and Brittany Packnett Cunningham, to name a few. New episodes debut every Tuesday.   
Named one of the most charitable celebrities by CNN, Sophia devotes her free time to bettering girl's education and the environment. She inspires millions as she uses her personal platform and social media influence to raise awareness and funds for great causes. Since taking to social media to share her passion for change, Bush has inspired young people to join her in raising nearly half a million dollars for charity, built three primary schools in Guatemala and Laos, and now serves as a global ambassador for Glamour's The Girl Project. Her focus, with The Girl Project, is to break down the barriers the girls face to secondary school education. They are currently working in 96 countries around the world.    
In 2019, Bush partnered with Jane Walker, a sister brand of Johnnie Walker, and has been active with bringing forward more firsts for women within the entrepreneurial industry.  Bush also co-founded and sits on the board for I am a voter® which is a nonpartisan movement that aims to create a cultural shift around voting and civic engagement by unifying around a central truth: our democracy works best when we all participate.  In 2021, Sophia joined Fashionkind as a co-founder and member of the advisory board. She works alongside founder and CEO Nina Farran to produce ethical and environmentally friendly luxury fashion from around the world. Most recently, Bush and her business partner Nia Batts joined the First Women's Bank as Strategic Advisors alongside Billie Jean King.
A few of my favorite things we cover this episode:
Setting boundaries and how we can feel real side effects when we don't.
Getting out of difficult work situations and finding what is better for you.
Learning to show up for ourselves the way we show up for other people.
Links to things we talked about in this episode:
Happy listening and we hope you learned a little bit more about the art of being well!
If you like what you hear please rate and review the podcast, hit subscribe, and pass it along to a friend.
In health,
Dr. Will Cole
Make Your Life a Cleanse
SUBSCRIBER-ONLY GUIDES FOR GUT HEALTH, VIBRANT ENERGY, HEALTHY FOOD & CLEAN ALCOHOL
Get FREE access to these + giveaways, recipes, & discount codes (including 50% off code for video courses) in personal emails from Dr. Will Cole
Start Your Health Journey Today
FUNCTIONAL MEDICINE CONSULTATIONS FOR PEOPLE AROUND THE WORLD
View More At Our Store
Purchase personally curated supplements
and Dr. Will Cole's books!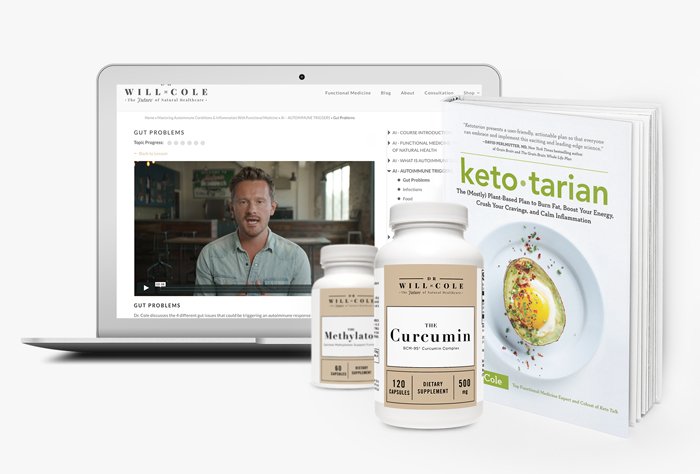 The information on this website has not been evaluated by the Food & Drug Administration or any other medical body. We do not aim to diagnose, treat, cure or prevent any illness or disease. Information is shared for educational purposes only. You must consult your doctor before acting on any content on this website, especially if you are pregnant, nursing, taking medication, or have a medical condition.
Our content may include products that have been independently chosen and recommended by Dr. Will Cole and our editors. If you purchase something mentioned in this article, we may earn a small commission.
Dr. Will Cole, DNM, IFMCP, DC is a leading functional medicine expert who consults people around the globe, starting one of the first functional medicine telehealth centers in the world. Named one of the top 50 functional and integrative doctors in the nation, Dr. Will Cole provides a functional medicine approach for thyroid issues, autoimmune conditions, hormonal imbalances, digestive disorders, and brain problems. He is the host of the popular The Art Of Being Well podcast and the New York Times bestselling author of Intuitive Fasting, Ketotarian, The Inflammation Spectrum and the brand new book Gut Feelings: Healing the Shame-Fueled Relationship Between What You Eat and How You Feel.