Sal Di Stefano: Fitness Influencer Red Flags, Cardio VS Strength Training + Your Go-To Guide To Protein Powders & Workout Supplements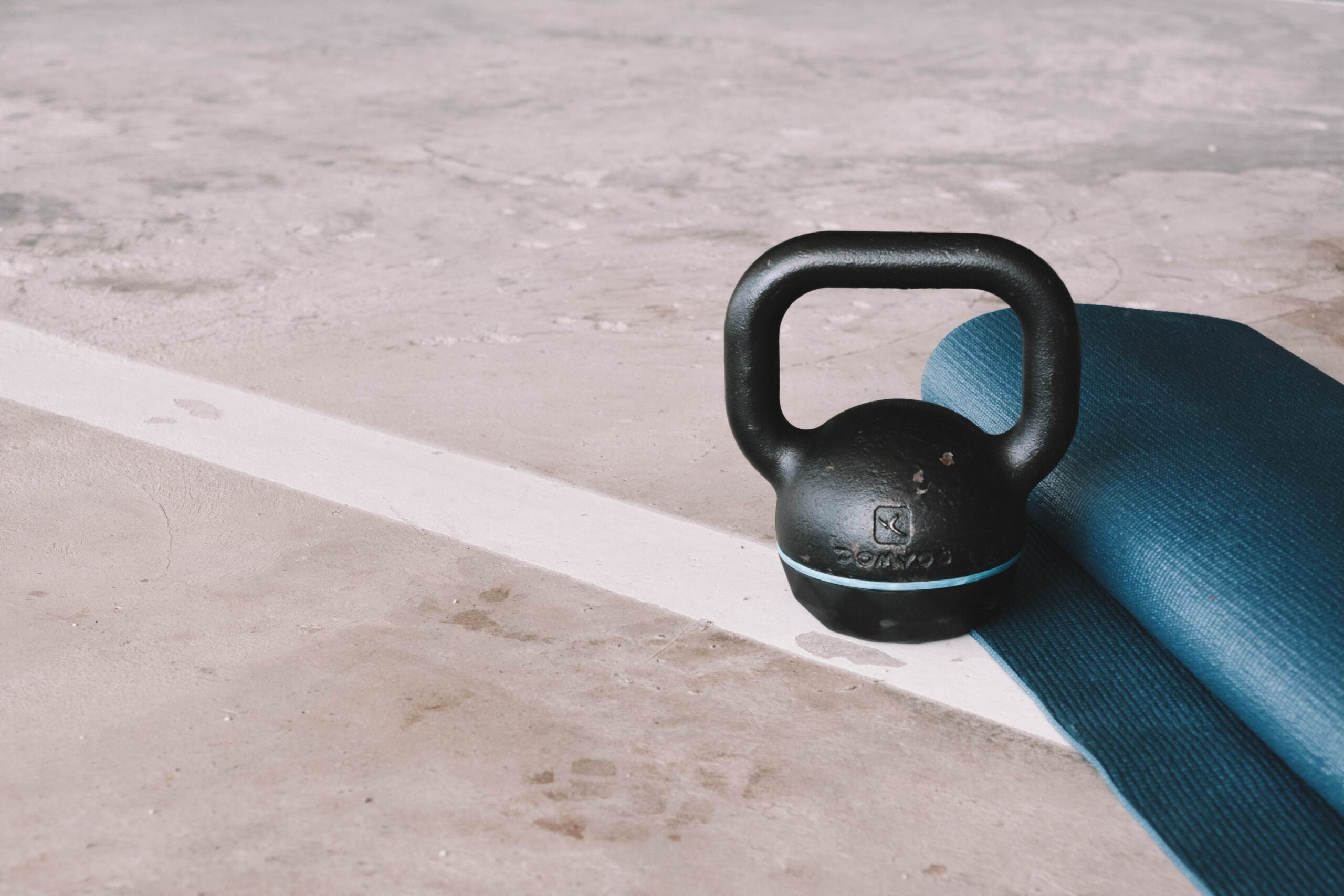 Click An Icon Below To Subscribe
In this episode, I'm joined by fitness expert and host of the Mind Pump podcast, Sal Di Stefano. After years in the wellness and fitness industry, Sal has seen it all when it comes to trends. From the red flags you should watch out for when it comes to your favorite fitness influencers to the truth behind popular supplements like protein powder and branch chain amino acids, he shows us what actually works....and what really doesn't. Plus, he shares with us his best tips for starting a podcast, his favorite podcast guests and episodes, and the things holding us back from living long, thriving lives.
Salt started as a professional in the fitness industry as a trainer at the age of 18. His passion for fitness combined with his love of people quickly propelled him into big box gym management by the time he was 19 years old. During his career in gym management he grand opened some of the largest gyms in the California Bay Area and was often recognized as a top performer in sales, production, and team leadership earning him accolades from top industry leaders.
At the age of 24 he left the commercial gym industry to open his own fitness and wellness studio after he became dissatisfied with the big box gym approach to health and fitness. He wanted to bring a wellness based, well rounded approach to people. In his small studio facility he brought in hormone and nutrition specialists, acupuncturists, gut health professionals, and meditative/body work providers along with fitness trainers. 
After a decade of running his studio he met Doug Egge the current producer of Mind Pump and shortly after he met Adam Schafer and Justin Andrews. They quickly hit it off due to their different backgrounds but similar approaches to fitness and health and they decided to start a fitness and health podcast. Mind Pump was launched and quickly became the number one fitness and health podcast in the world.
Currently Sal is one of the most sought after experts in fitness and health with his effective, grounded and easy to understand style of communication. He has been on hundreds of top podcast shows and frequently speaks at trainer and health practitioner events. His passion for fitness, health, and people is unmatched and he is steadfast with his goal of making the fitness industry one that is a force for good, with long term health being the focus and not one that is riddled with diet pills, crash diets, and false promises.
A few of my favorite things we cover this episode:
The origins of the Mind Pump podcast and how it has evolved over the years.
His favorite guests, episodes, weird moments, and who he'd love to have on the show.
His best tips for anyone starting a podcast.
The top things the fitness industry does wrong.
Fitness influencer red flags to watch out for and how to best vet good information from bad information.
The importance of building muscle for longevity.
The minimum amount you should work out to see results.
His opinions of strength training vs. cardio.
The truth about popular fitness supplements like creatine, branch chain amino acids, and protein powder.
Links to things we talked about in this episode:
Happy listening and we hope you learned a little bit more about the art of being well!
If you like what you hear please rate and review the podcast, hit subscribe, and pass it along to a friend.
In health,
Dr. Will Cole
Make Your Life a Cleanse
SUBSCRIBER-ONLY GUIDES FOR GUT HEALTH, VIBRANT ENERGY, HEALTHY FOOD & CLEAN ALCOHOL
Get FREE access to these + giveaways, recipes, & discount codes in personal emails from Dr. Will Cole.
Start Your Health Journey Today
FUNCTIONAL MEDICINE CONSULTATIONS FOR PEOPLE AROUND THE WORLD
View More At Our Store
Purchase personally curated supplements
and Dr. Will Cole's books!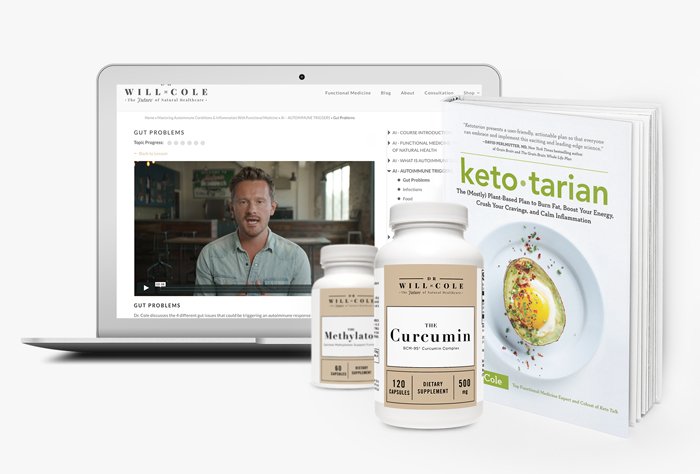 The information on this website has not been evaluated by the Food & Drug Administration or any other medical body. We do not aim to diagnose, treat, cure or prevent any illness or disease. Information is shared for educational purposes only. You must consult your doctor before acting on any content on this website, especially if you are pregnant, nursing, taking medication, or have a medical condition.
Our content may include products that have been independently chosen and recommended by Dr. Will Cole and our editors. If you purchase something mentioned in this article, we may earn a small commission.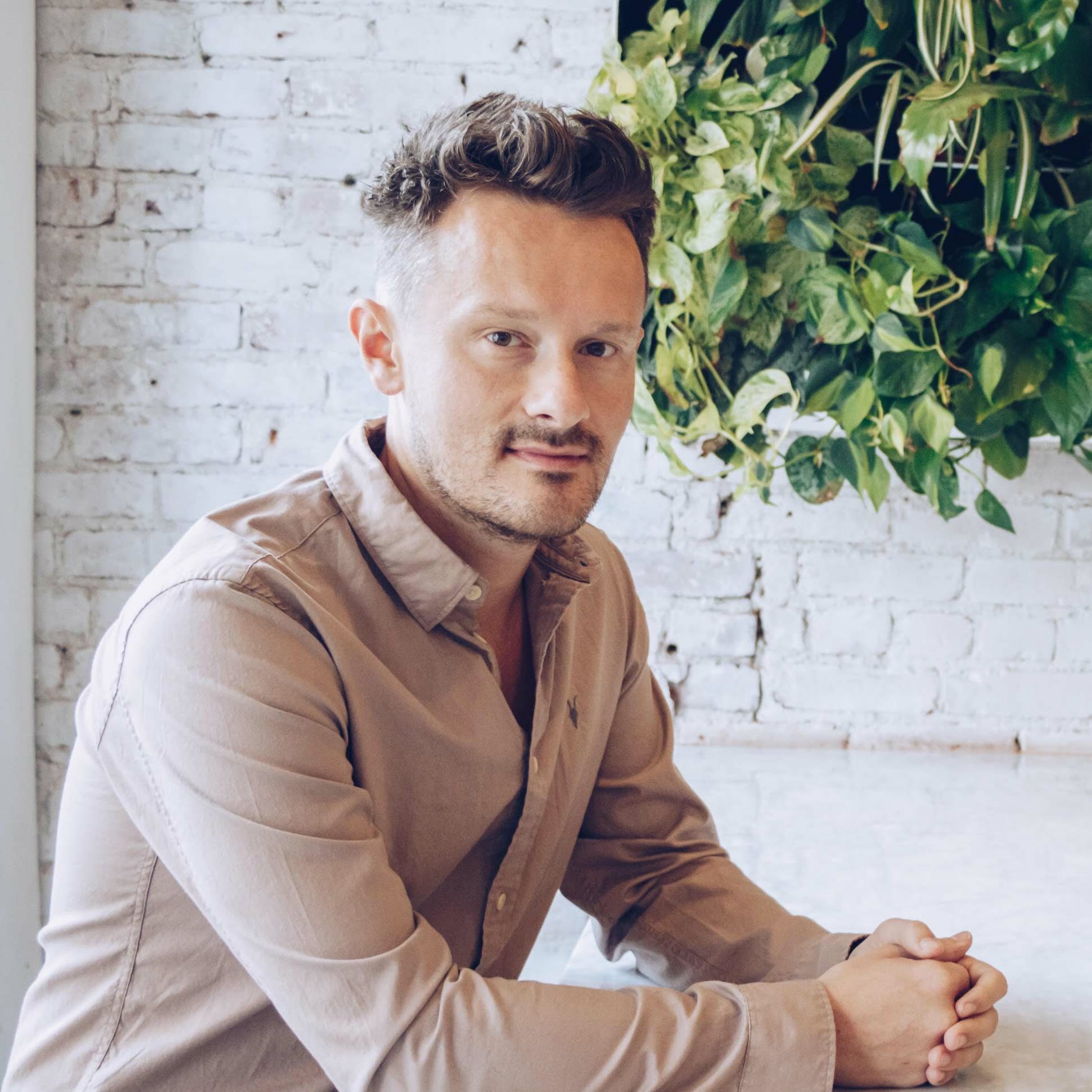 Dr. Will Cole, DNM, IFMCP, DC is a leading functional medicine expert who consults people around the globe, starting one of the first functional medicine telehealth centers in the world. Named one of the top 50 functional and integrative doctors in the nation, Dr. Will Cole provides a functional medicine approach for thyroid issues, autoimmune conditions, hormonal imbalances, digestive disorders, and brain problems. He is the host of the popular The Art Of Being Well podcast and the New York Times bestselling author of Intuitive Fasting, Ketotarian, The Inflammation Spectrum and the brand new book Gut Feelings: Healing the Shame-Fueled Relationship Between What You Eat and How You Feel.