Elle Macpherson: Her Secrets To Inner + Outer Beauty
Click An Icon Below To Subscribe
In this episode, the legendary Elle Macpherson shares with me her compelling personal journey to understand what works for her body to feel and look amazing. Elle explains the great advice she has learned from the best health and wellness specialists around the world. She also opens up about how exactly she discovered her body can heal and thrive naturally if given the right things. We also get an inside look at the fascinating wellness and beauty routine from Elle "The Body" Macpherson herself.
Elle Macpherson is renowned globally as one of the original and iconic supermodels, as well as arguably one of the most recognizable women entrepreneurs.
Throughout her phenomenal 40-year career, beginning in 1982, Elle has endeavored not only to excel, but to connect with people and projects that resonate with her values as well as help make the world a better place for one and all.
Elle's courageous and productive array of achievements is not only modelling - which itself includes a thousand covers of major magazines including a world-record 6 Sports Illustrated swimwear covers, and countless runway - but also in television and film performance and production, insightful ground-breaking business strategies, innovative licensing, and powerful brand building. 
Today, Elle is recognized as an influential wellness warrior and an advocate for real beauty that is soul deep, not just skin deep. Through her own wellness journey, Elle discovered herself that, with wellness, anyone can thrive in the life they'd only dreamed of living.
As founder of WelleCo, Elle sits at the helm of a global-and-growing beauty-of-wellness brand which launched on her 50th birthday in 2014. WelleCo, the leader in nutritional plant-based products, is an Australian-born global business; the tangible result of Elle's heartfelt aim to bring everyone the natural solutions, wisdom, and support that she herself encountered through her own transformative wellness journey.
A few of my favorite things we cover this episode:
How she got her start in modeling

How she got the nickname "Elle 'The Body' Mcpherson" and how it shaped her future business endeavors

Her spiritual journey and the importance of listening to her intuition

Her personal journey with wellness

The origins of her company, WelleCo

Her favorite WelleCo products

The next-level wellness practices she does every day

Her favorite health hacks + tools

The number one thing she's learned about the art of being well
Links to things we talked about in this episode:
Happy listening and we hope you learned a little bit more about the art of being well!
If you like what you hear please rate and review the podcast, hit subscribe, and pass it along to a friend.
In health,
Dr. Will Cole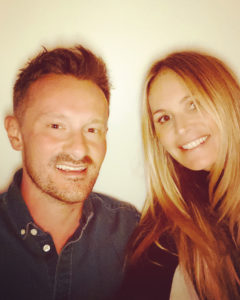 Start Your Health Journey Today
FUNCTIONAL MEDICINE CONSULTATIONS FOR PEOPLE AROUND THE WORLD
View More At Our Store
Purchase personally curated supplements
and Dr. Will Cole's books!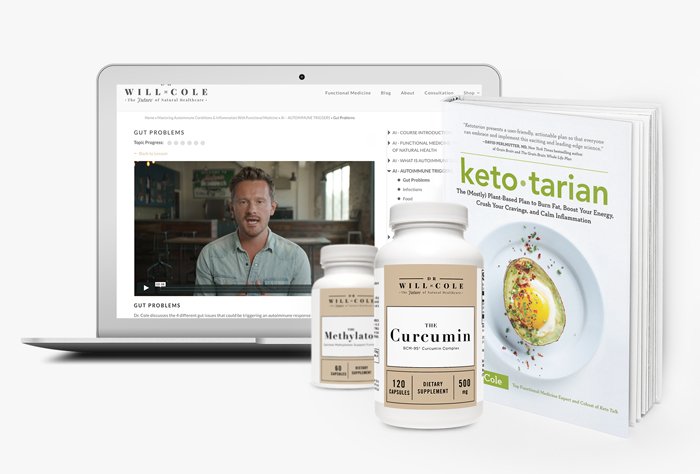 The information on this website has not been evaluated by the Food & Drug Administration or any other medical body. We do not aim to diagnose, treat, cure or prevent any illness or disease. Information is shared for educational purposes only. You must consult your doctor before acting on any content on this website, especially if you are pregnant, nursing, taking medication, or have a medical condition.
Our content may include products that have been independently chosen and recommended by Dr. Will Cole and our editors. If you purchase something mentioned in this article, we may earn a small commission.
Dr. Will Cole, DNM, IFMCP, DC is a leading functional medicine expert who consults people around the globe, starting one of the first functional medicine telehealth centers in the world. Named one of the top 50 functional and integrative doctors in the nation, Dr. Will Cole provides a functional medicine approach for thyroid issues, autoimmune conditions, hormonal imbalances, digestive disorders, and brain problems. He is the host of the popular The Art Of Being Well podcast and the New York Times bestselling author of Intuitive Fasting, Ketotarian, The Inflammation Spectrum and the brand new book Gut Feelings: Healing the Shame-Fueled Relationship Between What You Eat and How You Feel.