Debunking Clean Skincare Myths, Shocking Pore-Clogging Ingredients & Acne Triggering Foods & Supplements To Avoid with Danielle Gronich + Kayleigh Christina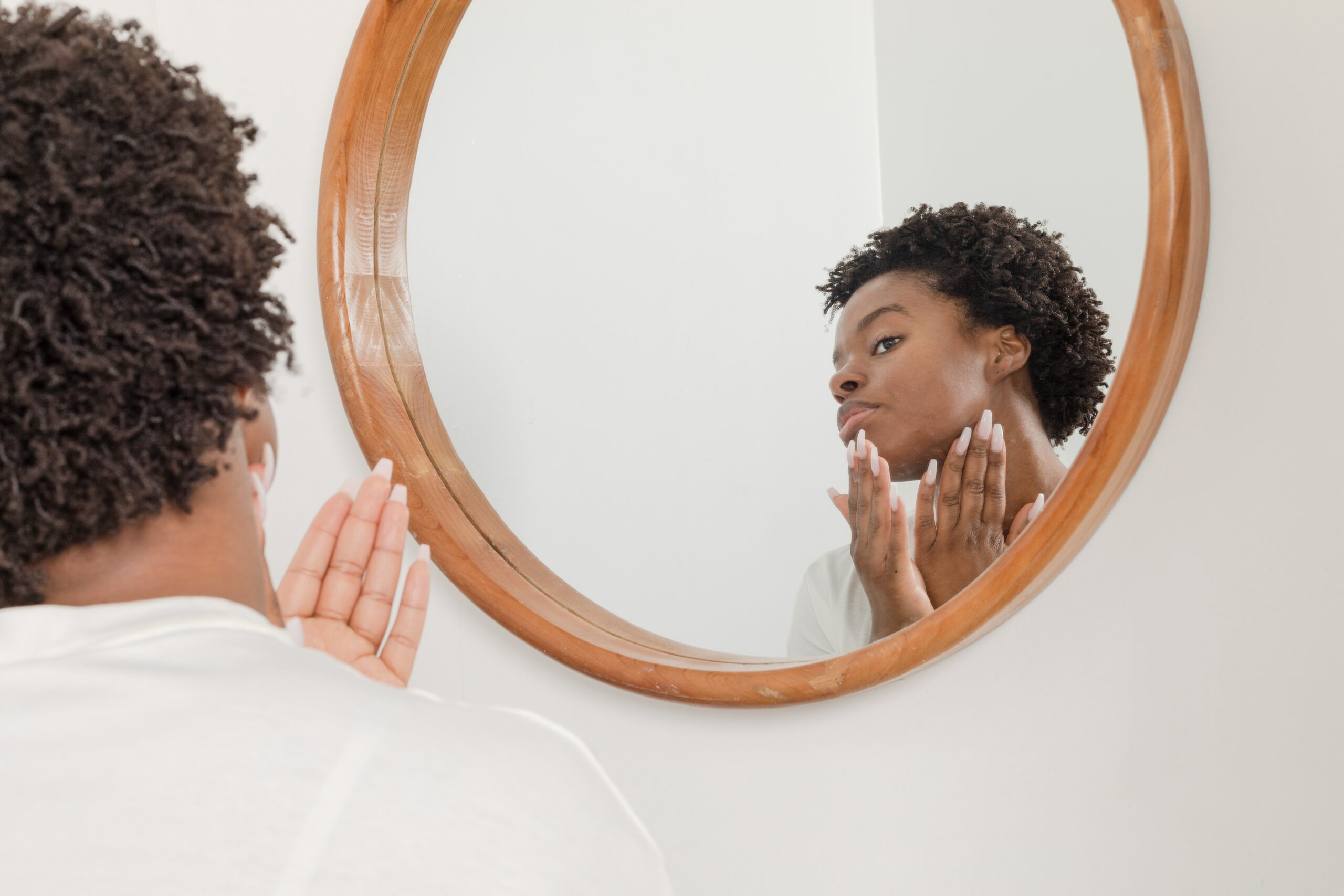 Click An Icon Below To Subscribe
In this episode, I'm joined again by CLEARSTEM Skincare founders, Danielle Gronich (The Acne Guru) and Kayleigh Christina. On a mission to educate people on the connection between acne and what's going on inside the body, Danielle and Kayleigh are able to help individuals overcome their skin problems from the inside-out. From the surprising pore-clogging ingredients you need to avoid, pro-tips for choosing clean makeup and sunscreen, and why certain people are more prone to breakouts, this episode is your masterclass in achieving the clear, vibrant skin of your dreams.
Danielle Gronich is the formulator and CEO of CLEARSTEM, a nontoxic anti-aging and anti-acne skincare line, and the founder of The San Diego Acne Clinic. Danielle's 10-year acne struggle was the impotence to her current reputation as The Acne Guru™. After three failed rounds of Accutane and multiple laser treatments, Danielle took a leap of faith and decided to leave the corporate world. She dove into clinical research and went back to school to find the answers to her acne for herself, earning her license as a clinical esthetician and acne specialist. She learned that acne has multiple triggers that operate in tandem and that thoroughly evaluating each case in a holistic way – both internal and external – is the only way to help truly manage skin.
Kayleigh Christina is the Co-Founder and COO of CLEARSTEM, a nontoxic anti-aging and anti-acne skincare line. 
As a Certified Holistic Nutritionist, published author, podcaster, and investor of wellness-based brands, Kayleigh has a deep passion for making a positive impact in other people's lives. Her journey into the skincare world began when she developed numerous health issues - a breast tumor and severe cystic acne in her mid-twenties - and tried in vain to find a cure. After countless doctors, dermatologists, and specialists, no one could figure out what was going on. That's when she took matters into her own hands and discovered San Diego Acne Clinic, where she met co-founder Danielle Gronich. Not only did her acne clear up, but through their sessions, the duo discovered their mutual passion for helping other acne sufferers achieve clear skin through internal and external methods without sacrificing their health. That's when CLEARSTEM Skincare was born.
A few of my favorite things we cover this episode:
The connection between acne and what's going on inside the body.

Why education is so important when it comes to acne and skincare. 

Exactly which pore-clogging ingredients to look out for in your skincare and cosmetic products (some will really surprise you!)

Why certain people are more prone to acne and breakouts than others.

The ROOT cause of acne.

Pro-tips for finding the best makeup products for healthy skin, including specific brands to check out.

The negative impacts of retinol use over time. 

What to look out for when choosing acne-friendly sunscreens.

Top signs of hormonal vs. other types of acne.

The role of certain vitamin supplements in causing acne.

The benefits of specific Clearstem products and how to incorporate them into your daily routine.

Top acne-triggering foods.
Links to things we talked about in this episode:
Happy listening and we hope you learned a little bit more about the Art of Being Well!
If you like what you hear please rate and review the podcast, hit subscribe, and pass it along to a friend.
In health,
Dr. Will Cole
Make Your Life a Cleanse
SUBSCRIBER-ONLY GUIDES FOR GUT HEALTH, VIBRANT ENERGY, HEALTHY FOOD & CLEAN ALCOHOL
Get FREE access to these + giveaways, recipes, & discount codes in personal emails from Dr. Will Cole.
Start Your Health Journey Today
FUNCTIONAL MEDICINE CONSULTATIONS FOR PEOPLE AROUND THE WORLD
View More At Our Store
Purchase personally curated supplements
and Dr. Will Cole's books!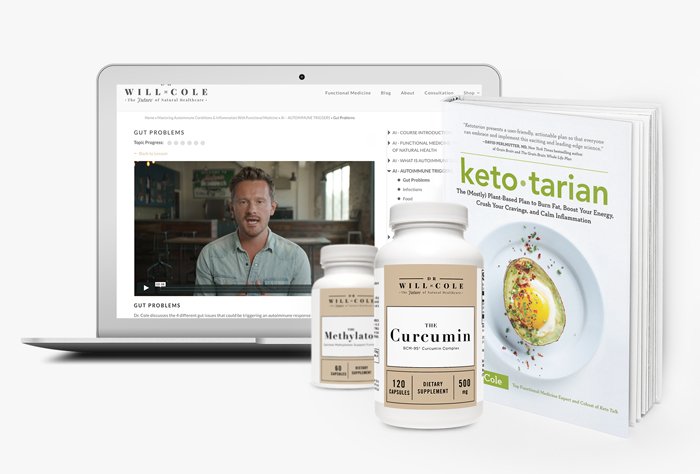 The information on this website has not been evaluated by the Food & Drug Administration or any other medical body. We do not aim to diagnose, treat, cure or prevent any illness or disease. Information is shared for educational purposes only. You must consult your doctor before acting on any content on this website, especially if you are pregnant, nursing, taking medication, or have a medical condition.
Our content may include products that have been independently chosen and recommended by Dr. Will Cole and our editors. If you purchase something mentioned in this article, we may earn a small commission.
Dr. Will Cole, DNM, IFMCP, DC is a leading functional medicine expert who consults people around the globe, starting one of the first functional medicine telehealth centers in the world. Named one of the top 50 functional and integrative doctors in the nation, Dr. Will Cole provides a functional medicine approach for thyroid issues, autoimmune conditions, hormonal imbalances, digestive disorders, and brain problems. He is the host of the popular The Art Of Being Well podcast and the New York Times bestselling author of Intuitive Fasting, Ketotarian, The Inflammation Spectrum and the brand new book Gut Feelings: Healing the Shame-Fueled Relationship Between What You Eat and How You Feel.