A Functional Medicine Perspective To Apple Cider Vinegar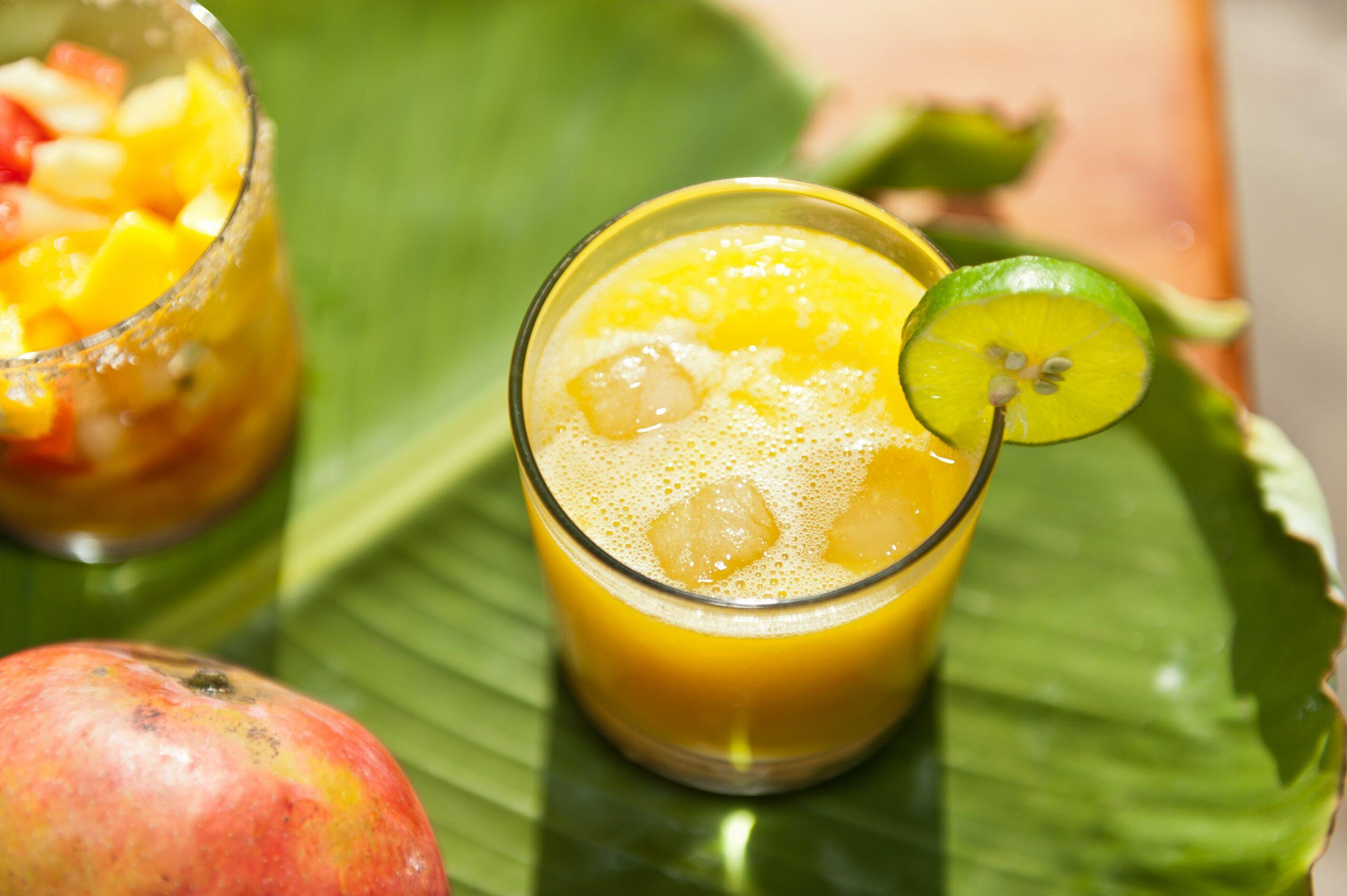 As a functional medicine practitioner, I am a big fan of multipurpose wellness tools. With so many new natural therapies and numerous supplements on the market, it's important to streamline our wellness routine as much as possible to avoid getting overwhelmed.
I believe, if something can pull double - if not triple or quadruple - duty, why not lean in and incorporate this beneficial powerhouse on a regular basis? One of my favorite examples of this is apple cider vinegar. You probably already have some in the back of your pantry! But it's hard not to wonder how something as simple and understated as apple cider vinegar can boast so many health benefits. So, look no further and let's dive into all the ways that ACV can level-up your health.
Make Your Life a Cleanse
SUBSCRIBER-ONLY GUIDES FOR GUT HEALTH, VIBRANT ENERGY, HEALTHY FOOD & CLEAN ALCOHOL
Get FREE access to these + giveaways, recipes, & discount codes (including 50% off code for video courses) in personal emails from Dr. Will Cole
1. Improves gut health
Apple cider vinegar has been shown (1) to have anti-yeast, antiviral, and anti-fungal benefits which all help support the microbiome for a healthy bacterial balance and improved immune health. Studies have also shown that vinegar can inhibit the growth of certain bacterial colonies like Staphylococcus aureus which are higher in lipopolysaccharides. High levels of these bacterial endotoxins have been linked (2) to inflammatory gut problems including leaky gut syndrome.
2. Alleviates heartburn and indigestion
Apple cider vinegar has an incredible ability to improve indigestion and heartburn. With my patients, I find that low stomach acid or hypochlorhydria is often the cause behind these uncomfortable problems. I have seen firsthand an improvement in my patients heartburn, acid reflux, and overall digestion when they take a small amount of apple cider vinegar with their meals.
3. Natural antihistamine
If you suffer from seasonal or year-round allergies, you'll want to load up on ACV. It's natural antihistamine effects (2) can help to lower symptoms of allergies and chronic immune problems including wheezing and sneezing.
4. Stabilizes blood sugar
Research has shown that ACV helps to lower fasting glucose and increase your muscles ability to take up sugar from your blood.
5. Reduces cravings
Because it helps to stabilize blood sugar, you won't get that "hangry" feeling as often as you would on the blood sugar roller coaster. It also helps reduce cravings through decreasing your appetite in a healthy way through increasing your feeling of satiety.
6. Boosts weight loss
Fewer unnecessary sugar cravings means you'll take in less empty calories. And when your blood sugar is stabilized, it translates into improved metabolic health overall that results in weight loss for those struggling with weight loss resistance. ACV also helps stop new fat from accumulating by activating an enzyme called AMPK.
While I am always a fan of using a food-first approach, that's not necessarily the case with ACV if you are going to take it on a daily basis. Since ACV is very acidic, drinking straight apple cider vinegar can actually damage tooth enamel and even burn your esophagus. But my friends at Paleovalley solved that issue and more with their amazing Apple Cider Vinegar Complex.
They put all of the benefits of apple cider vinegar into one convenient capsule and elevated it by combining it with 4 additional natural superfoods for maximized benefits and no off-putting taste! In fact, each additional nutrient just piggybacks off of the health benefits of ACV to take each one to the next level.
Organic ceylon cinnamon: supports blood sugar levels

Organic lemon: supports a healthy immune system

Organic ginger: supports healthy inflammation and blood sugar levels

Organic turmeric: supports healthy inflammation levels
Again, for how much I love multipurpose wellness tools, Paleovalley's Apple Cider Vinegar Complex delivers exactly this with their unique combination of superfood ingredients. They are passionate about delivering the best quality possible, so they make sure that each ingredient is broken down carefully to preserve the nutritional integrity of the whole-food sources in each supplement. So if you are like me and want to maximize your wellness routine without hours of effort and endless products, look no further than Paleovalley's Apple Cider Vinegar Complex. 
I believe in this product so much that I worked with my friends at Paleovalley to get you their best discount! Use code COLE15 for 15% off your Paleovalley purchase.
As one of the first functional medicine telehealth clinics in the world, we provide webcam health consultations for people around the globe. 
Photo: unsplash.com 
Start Your Health Journey Today
FUNCTIONAL MEDICINE CONSULTATIONS FOR PEOPLE AROUND THE WORLD
References:
"Visual inspection with acetic acid for cervical-cancer screening: test qualities in a primary-care setting. University of Zimbabwe/JHPIEGO Cervical Cancer Project."

Lancet (London, England)

vol. 353,9156 (1999): 869-73.

Johnston, Carol S, and Cindy A Gaas. "Vinegar: medicinal uses and antiglycemic effect."

MedGenMed : Medscape general medicine

vol. 8,2 61. 30 May. 2006
View More At Our Store
Purchase personally curated supplements
and Dr. Will Cole's books!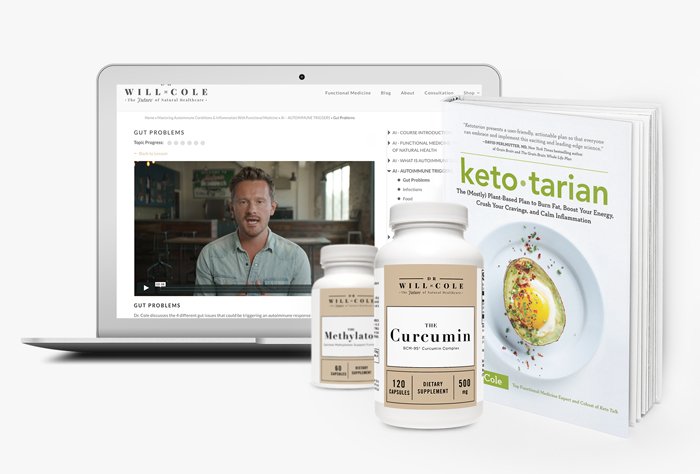 The information on this website has not been evaluated by the Food & Drug Administration or any other medical body. We do not aim to diagnose, treat, cure or prevent any illness or disease. Information is shared for educational purposes only. You must consult your doctor before acting on any content on this website, especially if you are pregnant, nursing, taking medication, or have a medical condition.
Our content may include products that have been independently chosen and recommended by Dr. Will Cole and our editors. If you purchase something mentioned in this article, we may earn a small commission.
Dr. Will Cole, DNM, IFMCP, DC is a leading functional medicine expert who consults people around the globe, starting one of the first functional medicine telehealth centers in the world. Named one of the top 50 functional and integrative doctors in the nation, Dr. Will Cole provides a functional medicine approach for thyroid issues, autoimmune conditions, hormonal imbalances, digestive disorders, and brain problems. He is the host of the popular The Art Of Being Well podcast and the New York Times bestselling author of Intuitive Fasting, Ketotarian, The Inflammation Spectrum and the brand new book Gut Feelings: Healing the Shame-Fueled Relationship Between What You Eat and How You Feel.