Is Honey A Superfood? The Top Functional Health Benefits Of This Delicious Sweetener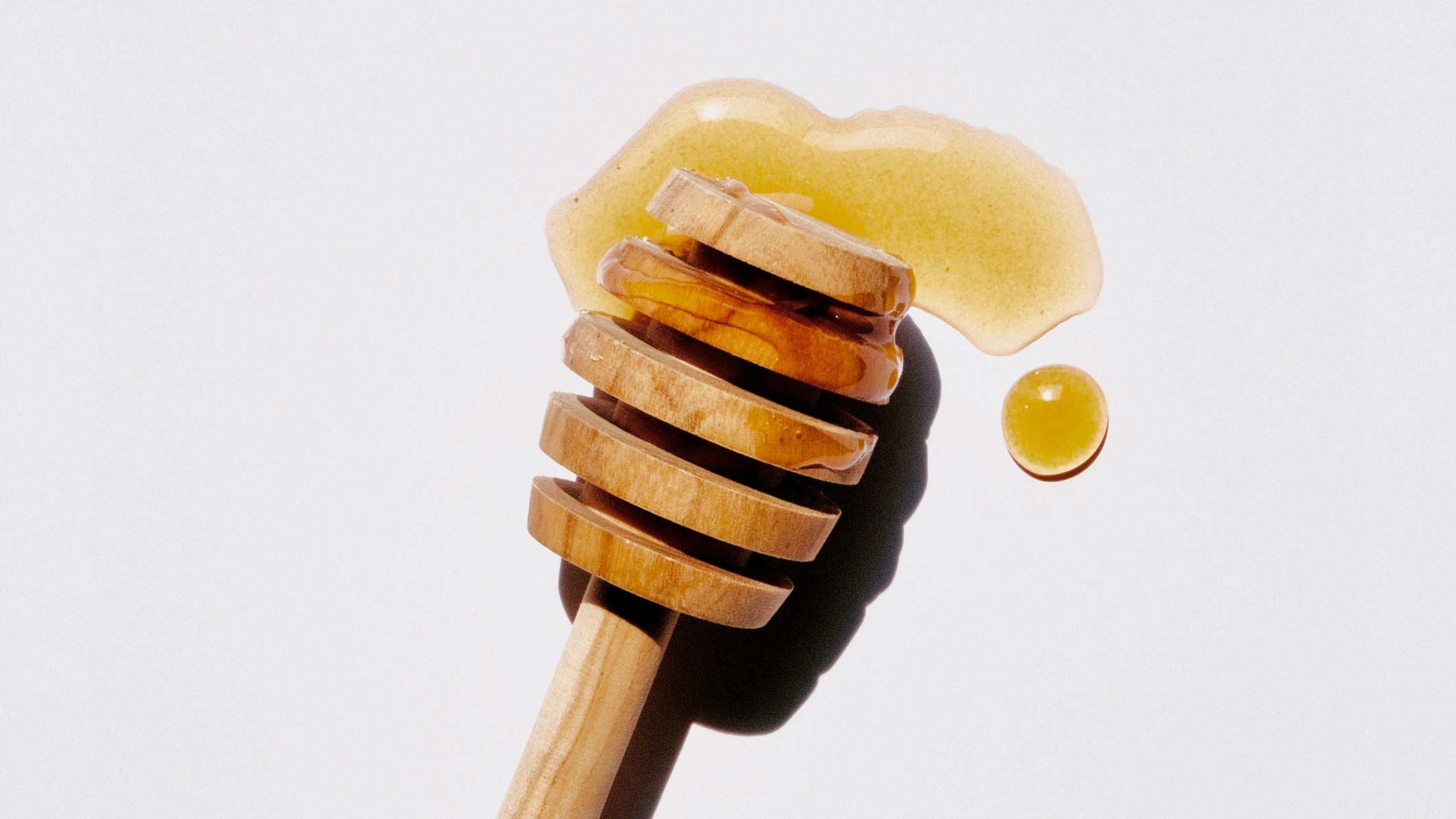 Honey has long been used as a sweetener and ingredient in all-natural healing remedies. In fact, the earliest reference to honey dates back 8,000 years ago to a cave painting in Spain of honey foraging. In my functional medicine clinic I always encourage my patients to use raw honey as their alternative sweetener of choice because of its particular health benefits. It's more than just a zero-calorie low-glycemic sugar substitute - it's a superfood.
Make Your Life a Cleanse
SUBSCRIBER-ONLY GUIDES FOR GUT HEALTH, VIBRANT ENERGY, HEALTHY FOOD & CLEAN ALCOHOL
Get FREE access to these + giveaways, recipes, & discount codes in personal emails from Dr. Will Cole.
Benefits of honey
Honey contains a wide variety of powerful antioxidants known as polyphenols, which have been shown to help combat cancer and promote heart health. When you really break down the nutritional profile of raw honey you'll be amazed at all the goodness hiding in this common sweetener:
Fat-soluble vitamins A, D, E, and K

B vitamins – B6, niacin, riboflavin, thiamin

Minerals – Calcium, copper, iron, magnesium, potassium, zinc, and more

22 amino acids
Because of this nutrient-density, honey has been shown to be an excellent remedy for a variety of health problems.
1. Wound healing
Due to its intensive antimicrobial properties, raw honey has been shown (1) to be an effective alternative to conventional antimicrobial medications for everything from burns, scratches, boils, and septic wounds, and even amputation.
2. Cold prevention + healing
Honey's antimicrobial benefits shine once again when it comes to fighting off infections. In fact, honey has been found to significantly improve (2) symptoms of upper respiratory infections, even in cases of antibiotic resistance.
3. Allergy relief
Multiple studies have linked (3) honey with its ability to improve seasonal allergies and other allergic diseases like asthma and atopic dermatitis - in some cases even more so (4) than with medication alone.
4. Digestive aid
According to a recent 2022 study published in Frontiers in Nutrition, (5) raw honey's prebiotic content can help improve microbiome diversity by increasing the population of beneficial bacteria like Lactobacillus and Bifidobacteria. But that's not all - the study also found these same properties could kill off pathogenic bacteria in your microbiome including Salmonella, Escherichia coli, and Clostridiodes difficile.
Types of honey and why they matter
You may have heard of something called "raw honey" and wondered how it differs from the honey in the cute little bear bottles at the store. Honey can come in two forms – raw or pasteurized. Due to the fact that it is not processed, raw honey still contains some bee pollen, which has been shown to boost immune system function. Pasteurized honey, on the other hand, has been processed to help remove any potential bacteria, but in doing so, also removes its incredible nutritional value.
There are multiple varieties of honey depending on the plant source with each one providing a different flavor profile of their own. The darker the honey the deeper and more intense its flavor is going to be. Some of my favorites include:
Clover: This is what you will typically find in grocery stores and what you are probably most familiar with flavor wise.
Orange Blossom: Straight from the blossoms of orange trees this variety is very light and almost citrusy in flavor.
Alfalfa: Most common in Canada and the U.S. it is harvested from the purple blossoms of alfalfa and can be slightly less sweet than clover honey.
Buckwheat: Produced right here in Pennsylvania where I am from, it is a very dark honey with a deep almost molasses like flavor.
There are over 300 different kinds (6) of honey in the United States alone! But my all-time favorite when it comes to taste and medicinal benefits is Manuka honey. It is only produced in New Zealand from pollination of the Manuka bush. It is a darker color with a deeper, more earthy-sweet flavor. Manuka honey takes the health benefits already present in honey and takes them to the next-level. If you are going to invest in honey Manuka is your choice!
Why Manuka honey is the MVP
The antibacterial and antimicrobial qualities in Manuka honey are intensified so much more that research has shown (7) it is powerful enough to heal intensive injuries such as burns and infected wounds as well as fight off pathogens such as E. Coli, Salmonella, and even S. aureus, better known as MRSA.
Because Manuka honey is so valuable, New Zealand has come up with its own system for assuring the quality of Manuka honey being sold. The UMF grading system (8) looks at the natural antibacterial properties such as, leptosperin, methylglyoxal, and DHA, in Manuka to rate its quality. When purchasing Manuka honey you'll want to look for the UMF symbol along with an accompanying number. A rating between 10-15 is very standard for antibacterial benefits with anything above that providing the most intensive antibacterial properties for Manuka. Anything less than 5 won't provide nearly the same level of health benefits.
One of my favorite go-to brands of Manuka honey is Wedderspoon. They take their quality seriously, so much so that they even created their own quality system, known as KFactor, in accordance with New Zealand's Manuka standards to ensure that you are always getting the highest quality Manuka and its nutritional benefits. I am also a big fan of Comvita, which you can learn more about here.
One of my favorite ways to use Manuka honey is in my matcha green tea (the EGCG in matcha + the antioxidants in Manuka are a power combo) or other herbal teas such as Echinacea to enhance each of their immune boosting properties. So if you are looking for an all-natural healing remedy you can rely on, give Manuka honey a try.
To learn more about Manuka honey, check out my article here.
How to use more honey in your diet
The great news about this sweet and simple powerhouse is that it is extremely easy to get more of in your every day diet. Honey can be added to a food or drink recipe, or even as a replacement for traditional sweetener in recipes. This may look like using honey in your morning tea or coffee rather than sugar or drizzling it over some fresh fruit or yogurt. 
You can even add honey to more savory dishes for lunch or dinner by including it in salad dressings or tossing vegetables like Brussels sprouts in it. 
How much raw honey should I eat everyday?
Is raw honey good for you? Yes! But there is a slight caveat. Although honey is a more natural alternative for a sweetener, the body still processes it mostly the same as sugar. Therefore, it is best not to overdo any kind of honey intake on a daily basis. Keeping a limit of 1-2 Tablespoons each day will help you get an appropriate amount of the benefits of raw honey, but not too much that it's giving you sweetness overload. 
Remember, honey is not a magic fix
While honey is a fantastic support for those trying to reach wellness goals, it is important to remember that it likely won't completely solve the overarching health issues you are facing all on its own. It's important to discover the root cause of the symptoms that have piqued your interest in these honey benefits, so that you can pair this superfood with other more effective treatment methods. 
Give honey a try! See if it really does give you a little boost of those benefits we discussed. Being aware of your symptoms and their triggers or aids (such as honey) is the first step toward healing. Diving deeper into real effective solutions can begin today when you schedule a telehealth consultation. I believe no two bodies have the same path to healing – your unique health needs require a unique solution. Let's find it together. 
As one of the first functional medicine telehealth clinics in the world, we provide webcam health consultations for people around the globe.
Photo: unsplash.com
Start Your Health Journey Today
FUNCTIONAL MEDICINE CONSULTATIONS FOR PEOPLE AROUND THE WORLD
References:
Tashkandi, Hanaa. "Honey in wound healing: An updated review." Open life sciences vol. 16,1 1091-1100. 6 Oct. 2021, doi:10.1515/biol-2021-0084
Abuelgasim, Hibatullah et al. "Effectiveness of honey for symptomatic relief in upper respiratory tract infections: a systematic review and meta-analysis." BMJ evidence-based medicine

vol. 26,2 (2021): 57-64. doi:10.1136/bmjebm-2020-111336

Aw Yong, Poi Yi et al. "The Potential use of Honey as a Remedy for Allergic Diseases: A Mini Review." Frontiers in pharmacology

vol. 11 599080. 26 Jan. 2021, doi:10.3389/fphar.2020.599080

Asha'ari, Zamzil Amin et al. "Ingestion of honey improves the symptoms of allergic rhinitis: evidence from a randomized placebo-controlled trial in the East coast of Peninsular Malaysia." Annals of Saudi medicine

vol. 33,5 (2013): 469-75. doi:10.5144/0256-4947.2013.469

Schell, Kathleen R et al. "The Potential of Honey as a Prebiotic Food to Re-engineer the Gut Microbiome Toward a Healthy State." Frontiers in nutrition

vol. 9 957932. 28 Jul. 2022, doi:10.3389/fnut.2022.957932

Honey Floral Source Guide National Honey Board https://www.bjcp.org/mead/floral_guide.pdf
Mandal, Manisha Deb, and Shyamapada Mandal. "Honey: its medicinal property and antibacterial activity." Asian Pacific journal of tropical biomedicine

vol. 1,2 (2011): 154-60. doi:10.1016/S2221-1691(11)60016-6

Grading System Explained Unique Manuka Factor Honey Association https://www.umf.org.nz/grading-system-explained/
View More At Our Store
Purchase personally curated supplements
and Dr. Will Cole's books!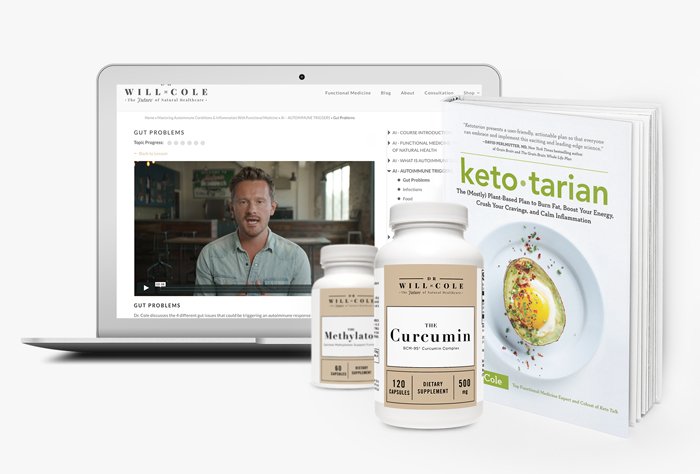 The information on this website has not been evaluated by the Food & Drug Administration or any other medical body. We do not aim to diagnose, treat, cure or prevent any illness or disease. Information is shared for educational purposes only. You must consult your doctor before acting on any content on this website, especially if you are pregnant, nursing, taking medication, or have a medical condition.
Our content may include products that have been independently chosen and recommended by Dr. Will Cole and our editors. If you purchase something mentioned in this article, we may earn a small commission.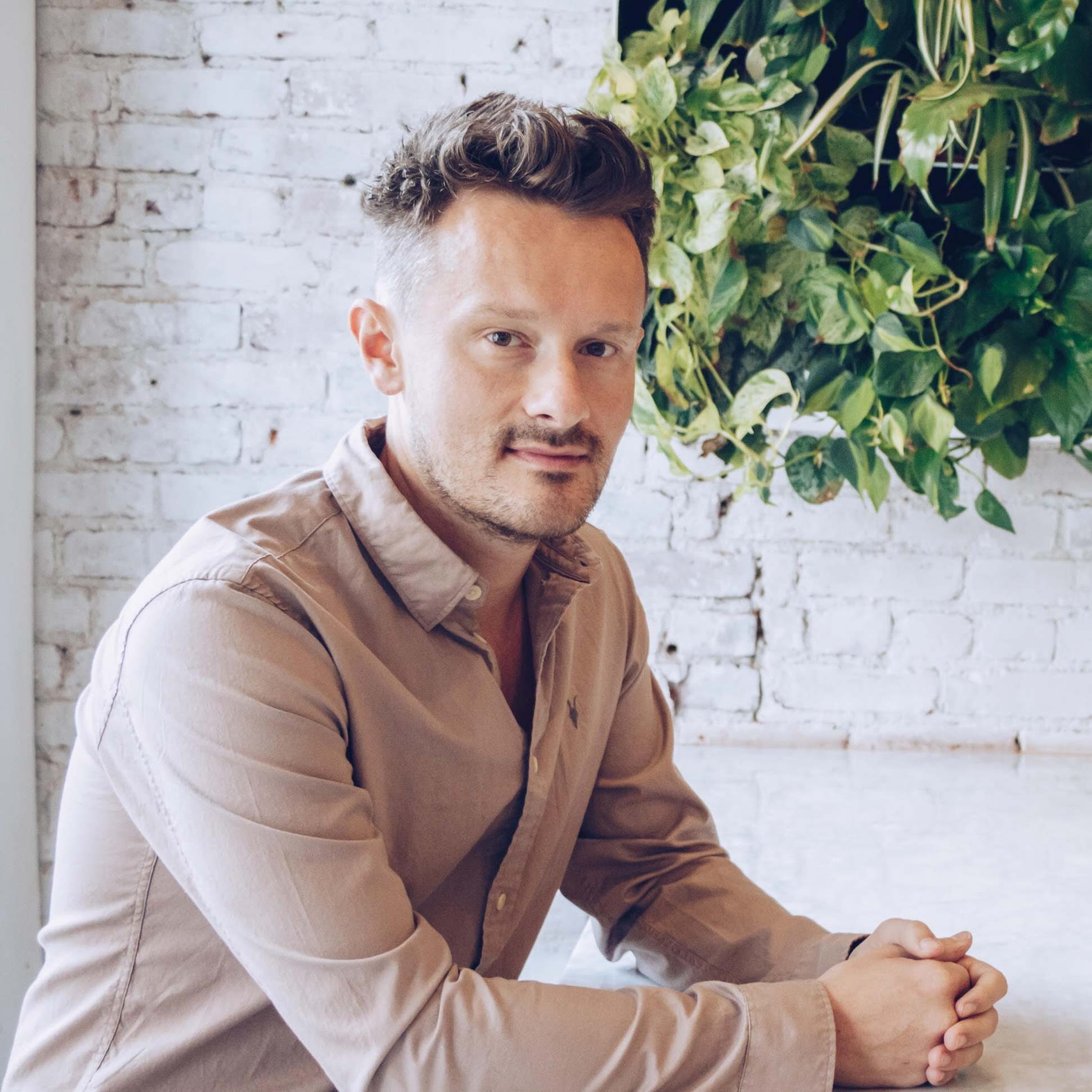 Dr. Will Cole, DNM, IFMCP, DC is a leading functional medicine expert who consults people around the globe, starting one of the first functional medicine telehealth centers in the world. Named one of the top 50 functional and integrative doctors in the nation, Dr. Will Cole provides a functional medicine approach for thyroid issues, autoimmune conditions, hormonal imbalances, digestive disorders, and brain problems. He is the host of the popular The Art Of Being Well podcast and the New York Times bestselling author of Intuitive Fasting, Ketotarian, The Inflammation Spectrum and the brand new book Gut Feelings: Healing the Shame-Fueled Relationship Between What You Eat and How You Feel.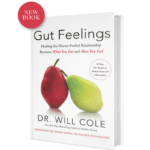 Gut Feelings
Healing The Shame-Fueled Relationship
Between What You Eat And How You Feel