12 Natural Tools For Managing ADHD Before Trying Medication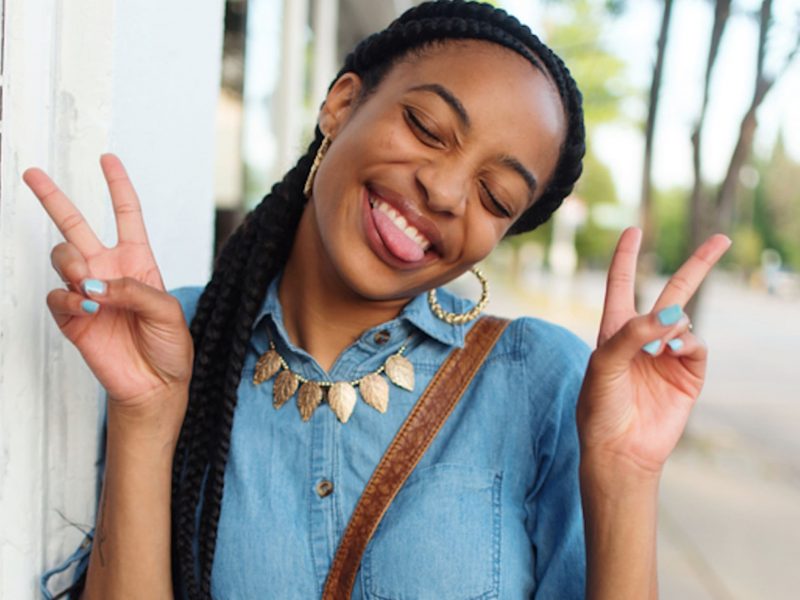 What's that you said? Sorry, I wasn't paying attention! Unfortunately, attention, concentration, and hyperactivity disorders have reached epidemic proportions. According to the Centers for Disease Control and Prevention, ADHD diagnoses jumped by 41 percent (1) between 2003 and 2011, and in 2016, more than 9 percent of children between the ages of 2 and 17—more than 6 million children in total—were diagnosed with ADHD. Unfortunately, many of these kids don't grow out of the problem—according to the National Institutes of Health, about 4.5% of adults have an ADHD diagnosis, (2) and many more are probably undiagnosed, living with constant life-impacting issues like trouble concentrating, paying attention, remembering things, and staying calm.
Start Your Health Journey Today
FUNCTIONAL MEDICINE CONSULTATIONS FOR PEOPLE AROUND THE WORLD
The many symptoms of ADHD
You probably think you know the "ADHD kid" when you see them. They are the little kid dashing wildly around the classroom unable to stay seated or listen. While that is sometimes the case, the symptoms of ADHD aren't always so obvious. ADHD is characterized by the inability to keep focused, listen, and remember things, especially that are not of interest to the child (or adult). Other features include increased impulsivity (the child that hits without thinking of consequences first, the adult who spends money or speaks his or her mind without thinking of the consequences first), that can make school and other structured settings challenging. There are three main subtypes of attention deficit disorders: hyperactive-impulsive, inattentive, and combined hyperactive-impulsive and inattentive, all of which can contribute to symptoms such as:
Trouble listening
Inability to sit still
Lack of organizational skills
Anxiety
Restlessness
Mood swings
Insomnia
Anger management problems
Difficulty staying focused
Typically, conventional medicine's solution to ADHD (and other brain-related problems such as anxiety) is medication. ADHD drugs are designed to help manage symptoms by targeting certain neurotransmitters in the brain. Adderall and Ritalin are two of the most common ADHD medications, and they work to dull symptoms for many people, but they also come with a variety of side effects, including trouble sleeping, depression, and mood swings, sometimes severe. A few studies have looked at the long-term effects of these medications, and suggest that they do not improve symptoms significantly. What's worse, the studies also suggest that those taking ADHD medications had lower self-esteem than those who weren't prescribed medication for their condition. That doesn't mean that medication is not a good choice for everyone. It has certainly helped many children get through school, and has helped some children get better grades. What it does mean, however, is that it is important to know all the possible options before resorting to medicating your child (or yourself).
Natural Remedies for ADHD
As a functional medicine practitioner, I try to avoid medications and the side effects that come with them as much as possible. ADHD can be a real and legitimate problem for many people, impairing their functioning, but by clinically investigating the underlying and often overlooked factors that contribute to ADHD, we can then target and address these problems naturally (and effectively) to avoid a lifetime of ongoing and sometimes debilitating symptoms. Here's where to start:
1. Feed the brain
Shop This Article
Purchase personally curated supplements
and Dr. Will Cole's books!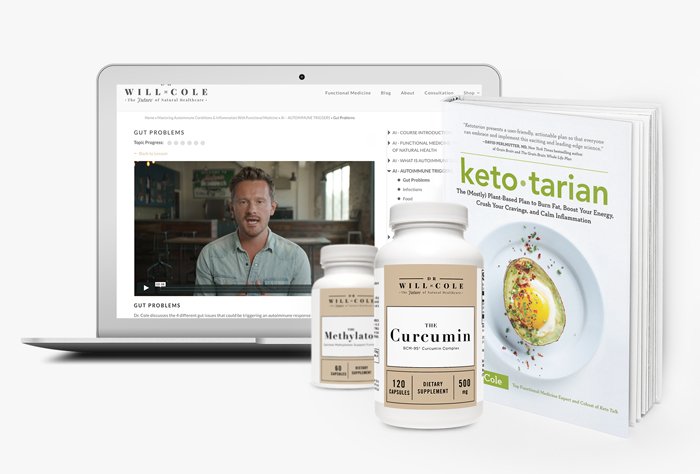 The information on this website has not been evaluated by the Food & Drug Administration or any other medical body. We do not aim to diagnose, treat, cure or prevent any illness or disease. Information is shared for educational purposes only. You must consult your doctor before acting on any content on this website, especially if you are pregnant, nursing, taking medication, or have a medical condition.
Our articles may include products that have been independently chosen and recommended by Dr. Will Cole and our editors. If you purchase something mentioned in this article, we may earn a small commission.
Dr. Will Cole, IFMCP, DNM, DC, leading functional medicine expert, consults people around the world via webcam and locally in Pittsburgh. He received his doctorate from Southern California University of Health Sciences and post doctorate education and training in functional medicine and clinical nutrition. He specializes in clinically researching underlying factors of chronic disease and customizing a functional medicine approach for thyroid issues, autoimmune conditions, hormonal imbalances, digestive disorders, and brain problems. Dr. Cole was named one of the top 50 functional medicine and integrative doctors in the nation and is the best selling author of Ketotarian and The Inflammation Spectrum.
Subscribe to the Newsletter
FREE  FUNCTIONAL MEDICINE GUIDE REVEALING 14 WAYS TO DETOX YOUR LIFE
Get FREE access to this exclusive guide + subscriber-only giveaways, healthy recipes + my plant-based keto food guide.