10 Incredible Saffron Benefits For Your Mind + Body
What is Saffron?
Used for thousands of years in Ayurvedic and Chinese medicine and renowned throughout ancient Persia and Greece, Saffron is a spice worth noting in our modern world.
Saffron is the three red stigmas of the Crocus Sativus flower, collected by hand, dried, and crushed to make the world's most coveted spice. Saffron, a rare spice due to its annual harvest of only 8 days and labor intensity, comes with a hefty price tag. However, this ancient spice is packed with tons of antioxidants and nutrients that are notable for boosting mood, enhancing cognition, and detoxifying the body.
Saffron's story is as old as time and has been treasured throughout the ages in traditional medicine. Follow on to peer deeper into Saffron's mysterious roots and ability to optimize health.
Make Your Life a Cleanse
SUBSCRIBER-ONLY GUIDES FOR GUT HEALTH, VIBRANT ENERGY, HEALTHY FOOD & CLEAN ALCOHOL
Get FREE access to these + giveaways, recipes, & discount codes in personal emails from Dr. Will Cole.
10 Amazing Saffron Benefits
1. Boosts mood
In traditional Persian medicine, Saffron has been used to treat depression, elevate mood, increase feelings of happiness, and even induce a sense of euphoria. In a clinical study, Saffron was found (1) to be just as effective as the commonly prescribed SSRI, fluoxetine, supporting saffron's antidepressant capabilities.
2. Supports detoxification
Saffron is a natural source of the antioxidant glutathione, which plays a role in helping (2) your body to detox through supporting your liver – your body's main detox organ. In addition, glutathione (3) leads to cell regeneration and a healthy gut.
3. Lowers inflammation
Saffron has powerful anti-inflammatory abilities due to its high antioxidant, crocetin, and crocin content that work to fight (4) pro-inflammatory cytokines.
4. Enhances cognitive function
Not only can saffron intake help improve (5) short-term memory, saffron has been shown to help improve the symptoms of Alzheimer's disease to the same extent (6) as the commonly prescribed Alzheimer's drugs, donepezil, and imipramine (7) but without the adverse side effects.
5. Promotes skin health
Two well-known skin-enhancing nutrients vitamin C and glutathione are abundant in saffron which work to fight free-radical damage to cells that contribute to dull skin and wrinkles. One study (8) even showed that daily intake of saffron can improve mild to moderate psoriasis. Our largest organ, our skin, has a unique relationship with the internal detoxification of the liver, one that can be solved with glutathione optimization.
6. Reduces heart disease risk
Cholesterol has often been an indicator of heart disease risk. While sometimes that can be an over-simplistic view of heart disease, saffron has been shown to inhibit (9) the rise of both triglyceride and total LDL numbers, both of which are markers for increased risk of heart disease. In locations where saffron is a diet staple, such as Spain, reports showed overall lower rates of cardiovascular disease.
7. Aids digestion
Because saffron can promote blood flow to the digestive system it can help ease symptoms of digestive distress. It also coats the gut to help soothe and calm damage and inflammation, which can be particularly useful in the cases of leaky gut syndrome.
8. Reduces cravings
Consumption of saffron has been shown (10) in studies to help you feel fuller for longer and more satiated to therefore reduce cravings and unnecessary snacking.
9. Hormonal health
Saffron has been found to be an effective treatment for PMS symptoms (11) with more relief experienced over time with each new cycle.
10. Assists weight loss
Weight loss was shown to be a byproduct of increased satiety and reduced snacking from saffron intake. Saffron has also been shown to promote overall weight loss (12) through its antioxidative properties and anti-inflammatory abilities.
Is it safe to take saffron daily?
If you have noticed any signs or symptoms of hormone imbalance, skin problems, poor digestion, low moods, or stubborn weight, you might have a lot to gain from these saffron benefits. You may choose to take saffron supplements or incorporate saffron into your meals twice a day until you see improvements. Keep in mind that it is always important to consult a medical professional when incorporating any kind of supplementation to reduce risk to your unique health needs.
How to get more saffron benefits from your diet
While saffron is a great spice to cook with, it can come with a hefty price tag to always cook with fresh saffron. That's why one of my favorite ways to incorporate saffron into my life is through supplementation. These are a few of my favorite saffron supplements that I alternate between:
Each 4oz. bottle of SAFFORIA Elixirs has a medicinal amount of saffron along with other superfoods like black pepper, ginger, and passionfruit to make it more bioavailable and elevate its already amazing health benefits.  At only 30 calories, SAFFORIA is not only nutrient-dense, it is vegan, gluten-free, preservative-free, and GMO-free with no synthetic fillers or added sugars.
With their line of saffron latte powders, supplements, saffron threads, and saffron-based personal care products, they offer endless ways to reap the benefits of saffron. All of their products contain only the highest quality organic ingredients that are gluten-free, vegan, paleo, and glyphosate free.
Who should not take saffron?
Saffron has very few risks or side effects and is considered generally safe, though there are some who should consider more carefully its use. As for most treatments, those who are pregnant or breastfeeding should avoid the use of saffron or consult a medical professional first. Those who are diagnosed with bipolar disorder or blood pressure conditions – or are otherwise taking blood pressure medication or blood thinners – should also practice caution as it can have negative interactions. 
Getting to the root of your unique health concerns
Whether your reason for using saffron stems from a need for digestive, cognitive, cardiac, mood, or even weight loss support, you may only be scratching the surface of the root cause of your symptoms. Dr. Will Cole offers an expert analysis of the deeply rooted conditions that stem from your unique biology and exactly how to treat them to find relief. Utilizing the benefits of saffron is just the beginning. Schedule your health consultation today!
As one of the first functional medicine telehealth clinics in the world, we provide webcam health consultations for people around the globe.
Photo: unsplash.com
Start Your Health Journey Today
FUNCTIONAL MEDICINE CONSULTATIONS FOR PEOPLE AROUND THE WORLD
References:
Noorbala AA, Akhondzadeh S, Tahmacebi-Pour N, Jamshidi AH. Hydro-alcoholic extract of Crocus sativus L. versus fluoxetine in the treatment of mild to moderate depression: a double-blind, randomized pilot trial.

J Ethnopharmacol

. 2005;97(2):281‐284. doi:10.1016/j.jep.2004.11.004

Khorasany AR, Hosseinzadeh H. Therapeutic effects of saffron (Crocus sativus L.) in digestive disorders: a review.

Iran J Basic Med Sci

. 2016;19(5):455‐469.

Rezaee Khorasany AR, Hosseinzadeh H. Therapeutic effects of saffron (Crocus sativus L.) in digestive disorders: a review. Iran J Basic Med Sci 2016; 19:455-469.

https://pdfs.semanticscholar.org/2d92/79b5c3f138dbe302e450943a709c54c84662.pdf

Poma A, Fontecchio G, Carlucci G, Chichiriccò G. Anti-inflammatory properties of drugs from saffron crocus.

Antiinflamm Antiallergy Agents Med Chem

. 2012;11(1):37‐51. doi:10.2174/187152312803476282

Ghodrat, M., Sahraei, H., Razjouyan, J.

et al.

Effects of a Saffron Alcoholic Extract on Visual Short-Term Memory in Humans: a Psychophysical Study.

Neurophysiology

46, 247–253 (2014). https://doi.org/10.1007/s11062-014-9436-3

Akhondzadeh S, Shafiee Sabet M, Harirchian MH, et al. A 22-week, multicenter, randomized, double-blind controlled trial of Crocus sativus in the treatment of mild-to-moderate Alzheimer's disease.

Psychopharmacology (Berl)

. 2010;207(4):637‐643. doi:10.1007/s00213-009-1706-1

Akhondzadeh S, Sabet MS, Harirchian MH, et al. Saffron in the treatment of patients with mild to moderate Alzheimer's disease: a 16-week, randomized and placebo-controlled trial.

J Clin Pharm Ther

. 2010;35(5):581‐588. doi:10.1111/j.1365-2710.2009.01133.x

Brown AC, Hairfield M, Richards DG, McMillin DL, Mein EA, Nelson CD. Medical nutrition therapy as a potential complementary treatment for psoriasis--five case reports.

Altern Med Rev

. 2004;9(3):297‐307.

Kamalipour M, Akhondzadeh S. Cardiovascular effects of saffron: an evidence-based review.

J Tehran Heart Cent

. 2011;6(2):59‐61.

Gout B, Bourges C, Paineau-Dubreuil S. Satiereal, a Crocus sativus L extract, reduces snacking and increases satiety in a randomized placebo-controlled study of mildly overweight, healthy women. Nutr Res. 2010;30(5):305‐313. doi:10.1016/j.nutres.2010.04.008

Agha-Hosseini M, Kashani L, Aleyaseen A, et al. Crocus sativus L. (saffron) in the treatment of premenstrual syndrome: a double-blind, randomised and placebo-controlled trial.

BJOG

. 2008;115(4):515‐519. doi:10.1111/j.1471-0528.2007.01652.x

Mashmoul M, Azlan A, Khaza'ai H, Yusof BN, Noor SM. Saffron: A Natural Potent Antioxidant as a Promising Anti-Obesity Drug. Antioxidants (Basel)

. 2013;2(4):293‐308. Published 2013 Oct 29. doi:10.3390/antiox2040293
View More At Our Store
Purchase personally curated supplements
and Dr. Will Cole's books!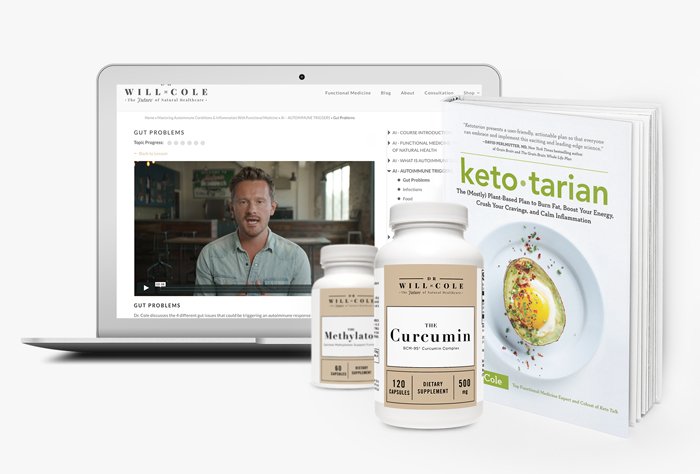 The information on this website has not been evaluated by the Food & Drug Administration or any other medical body. We do not aim to diagnose, treat, cure or prevent any illness or disease. Information is shared for educational purposes only. You must consult your doctor before acting on any content on this website, especially if you are pregnant, nursing, taking medication, or have a medical condition.
Our articles may include products that have been independently chosen and recommended by Dr. Will Cole and our editors. If you purchase something mentioned in this article, we may earn a small commission.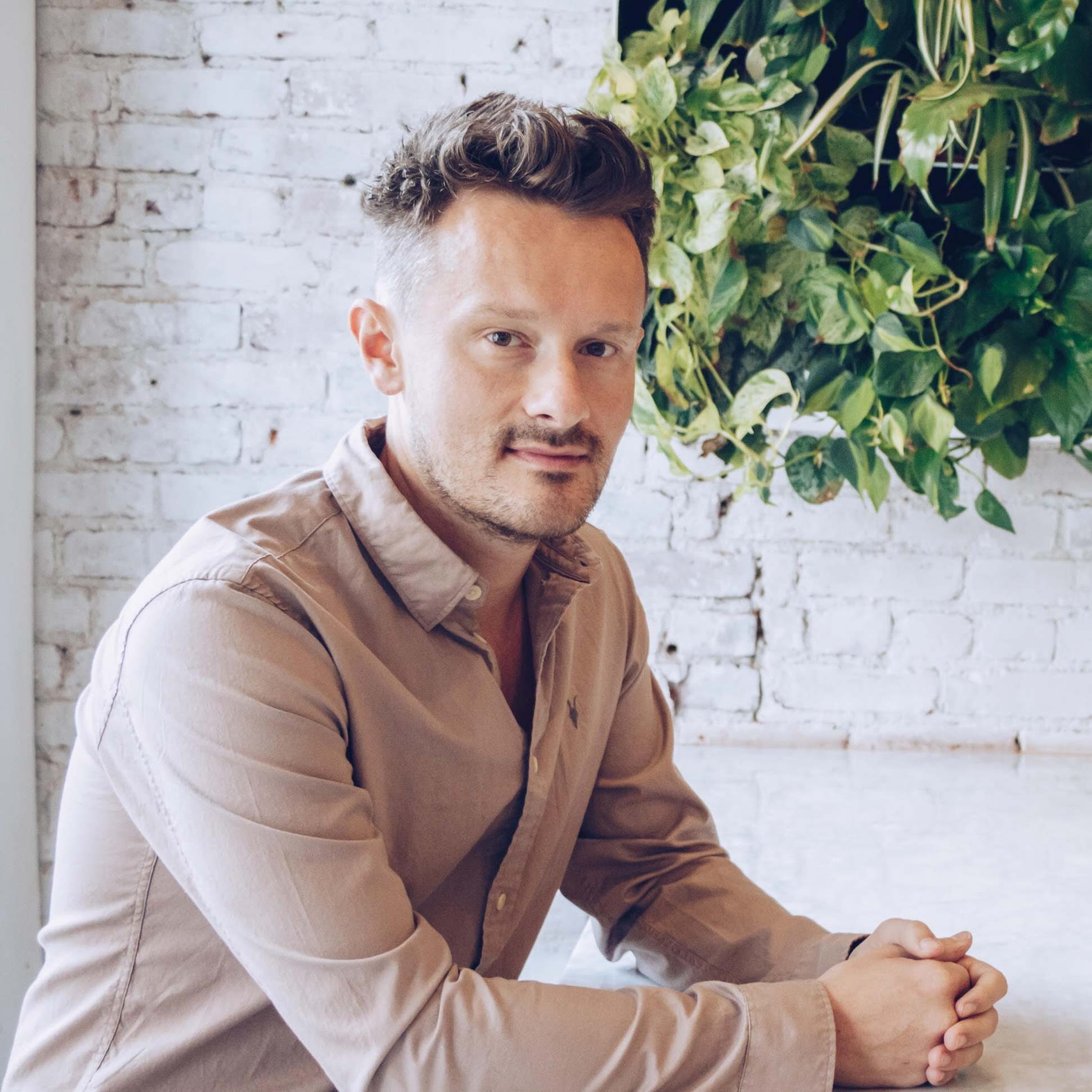 Dr. Will Cole, DNM, IFMCP, DC is a leading functional medicine expert who consults people around the globe, starting one of the first functional medicine telehealth centers in the world. Named one of the top 50 functional and integrative doctors in the nation, Dr. Will Cole provides a functional medicine approach for thyroid issues, autoimmune conditions, hormonal imbalances, digestive disorders, and brain problems. He is the host of the popular The Art Of Being Well podcast and the New York Times bestselling author of Intuitive Fasting, Ketotarian, The Inflammation Spectrum and the brand new book Gut Feelings: Healing the Shame-Fueled Relationship Between What You Eat and How You Feel.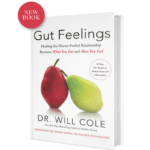 Gut Feelings
Healing The Shame-Fueled Relationship
Between What You Eat And How You Feel