10 Research-Backed Reasons To Love Garlic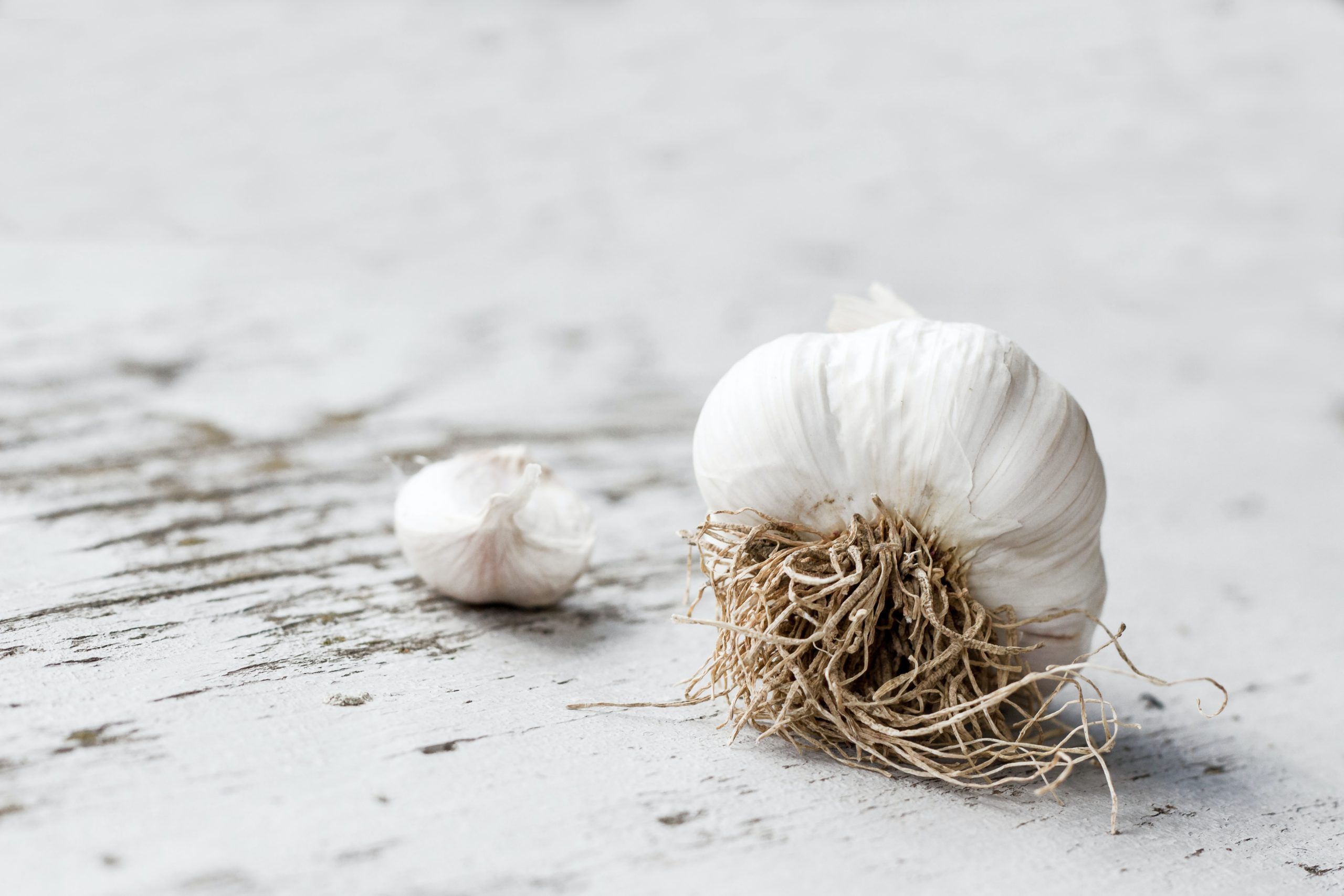 When I say garlic, there's a good chance your mind immediately jumps to the taste and smell. And garlic is, after all, a staple in most cuisines — it adds flavor, spice, and depth to almost every dish. The kitchen just wouldn't be the same without it! 
But here's the truth: Garlic is SO much more than just a flavorful ingredient to add to your dinner. In fact, I'd argue that garlic is one of the most incredible — and wildly under appreciated  — superfoods in the world. 
Keep reading for 10 research-backed reasons to absolutely love garlic.
Make Your Life a Cleanse
SUBSCRIBER-ONLY GUIDES FOR GUT HEALTH, VIBRANT ENERGY, HEALTHY FOOD & CLEAN ALCOHOL
Get FREE access to these + giveaways, recipes, & discount codes in personal emails from Dr. Will Cole.
1. Garlic's antiviral properties 
Research on garlic has shown that it's great at killing all types of viruses, including influenza, rhinovirus, herpes simplex virus, viral pneumonia, and rotavirus. (1) That's not to say eating garlic will prevent you from ever getting sick, but regularly consuming garlic can be a great way to boost your immune system against viruses. 
2. Garlic can speed healing 
Speaking of getting sick, if you do fall victim to the common cold or flu, garlic may be able to get you back on your feet quicker. In fact, a survey published in Advances in Therapy had 146 participants take either garlic supplements or a placebo for three months. The results showed that the group taking garlic were 63% less likely to develop a cold and when they did get sick, their illness time was about 70% shorter than the placebo group. (2) Pretty cool, right? 
3. Garlic can fend off pain  
You may not love the idea of rubbing garlic oil all over you, but research has shown that garlic oil is a potent anti-inflammatory. (3) In fact, the Arthritis Foundation even recommends rubbing garlic oil on inflamed joints and muscles to help prevent cartilage damage. 
4. Garlic is great for skin issues 
Garlic has potent antimicrobial properties, which means it can help with a number of skin health woes. For example, one study showed that putting garlic on a pimple can help kill acne-causing bacteria. (4) Another study showed that soaking your feet in garlic water or rubbing raw garlic on your feet can help fend off athlete's foot, which is called by a fungus. (5) 
5. Garlic is chock-full of antioxidants 
Antioxidants fight free radicals, which create cellular damage in the body, and garlic contains a wide range of antioxidants. One study showed that the compounds allyl disulfide, alliin, allicin, and allyl cysteine all exhibit different patterns of antioxidant activities as protective compounds against free radical damage. (6) 
6. Garlic can reduce blood pressure 
Studies have shown that garlic supplements can reduce blood pressure and prevent oxidative DNA damage in hypertension. In fact, one study even showed that supplementing with 600–1,500 mg of aged garlic extract for 24 weeks was just as effective as the drug Atenolol at reducing blood pressure. (7) 
7. Garlic is high in nutrients 
Garlic may be small but it packs a serious punch when it comes to nutrients. Just one glove of garlic contains a decent amount of selenium, manganese, and vitamin C (8). 
8. Garlic has anti-allergic properties 
One study tested infections of garlic extract on allergic-airway inflammation and found that it significantly improved airway inflammation. (9) If you have seasonal allergies, you can also use garlic as a natural decongestant. All you need to do is inhale the smell of raw garlic or make a dish with garlic and make sure you take long, deep inhales! 
9. Garlic can protect your from food poisoning 
Compounds found in garlic can kill bacteria, like salmonella and E.coli that lead to food poisoning. So while you can't use garlic as a substitute for food sanitation practices, incorporating garlic into your recipes can help protect you from germs that threaten to upset your stomach. (10) 
10. Garlic can supercharge your workouts 
Did you know that garlic was given to Olympic athletes in ancient Greece? It's true! And more modern studies have shown that they were onto something. Garlic can improve athletic performance by reducing peak heart rate and promoting better exercise capacity. (11) 
As you can see from the 10 benefits above, garlic is more than just a tasty spice. So when in doubt, add that extra clove to whatever you're cooking! Or, if you don't like the taste, keep some garlic supplements or oil on hand for whenever you might need them.
As one of the first functional medicine telehealth clinics in the world, we provide webcam health consultations for people around the globe. 
Photo: unsplash.com
Start Your Health Journey Today
FUNCTIONAL MEDICINE CONSULTATIONS FOR PEOPLE AROUND THE WORLD
References:
Bayan L, Koulivand PH, Gorji A. Garlic: a review of potential therapeutic effects.

Avicenna J Phytomed

. 2014;4(1):1-14.

Josling P. Preventing the common cold with a garlic supplement: a double-blind, placebo-controlled survey. Adv Ther. 2001 Jul-Aug;18(4):189-93. doi: 10.1007/BF02850113. PMID: 11697022.

Arreola R, Quintero-Fabián S, López-Roa RI, et al. Immunomodulation and anti-inflammatory effects of garlic compounds.

J Immunol Res

. 2015;2015:401630. doi:10.1155/2015/401630

Pazyar N, Feily A. Garlic in dermatology.

Dermatol Reports

. 2011;3(1):e4. Published 2011 Apr 28. doi:10.4081/dr.2011.e4

Team, W. (2020, December 07). 6 Surprising Ways Garlic Boosts Your Health. Retrieved December 11, 2020, from https://health.clevelandclinic.org/6-surprising-ways-garlic-boosts-your-health/

 Chung LY. The antioxidant properties of garlic compounds: allyl cysteine, alliin, allicin, and allyl disulfide. J Med Food. 2006 Summer;9(2):205-13. doi: 10.1089/jmf.2006.9.205. PMID: 16822206.

Dhawan V, Jain S. Garlic supplementation prevents oxidative DNA damage in essential hypertension. Mol Cell Biochem. 2005 Jul;275(1-2):85-94. doi: 10.1007/s11010-005-0824-2. PMID: 16335787.

FoodData Central Search Results. (n.d.). Retrieved December 11, 2020, from

https://fdc.nal.usda.gov/fdc-app.html

Arreola R, Quintero-Fabián S, López-Roa RI, et al. Immunomodulation and anti-inflammatory effects of garlic compounds.

J Immunol Res

. 2015;2015:401630. doi:10.1155/2015/401630

Can Garlic (Allium sativum) Be Used as a Meat Preservative? Nandini Sarma Transactions of the Kansas Academy of Science (1903-) Vol. 107, No. 3/4 (Autumn, 2004), pp. 148-154 (7 pages) Published By: Kansas Academy of Science

Verma SK, Rajeevan V, Jain P, Bordia A. Effect of garlic (Allium sativum) oil on exercise tolerance in patients with coronary artery disease. Indian J Physiol Pharmacol. 2005 Jan;49(1):115-8. PMID: 15881870.
View More At Our Store
Purchase personally curated supplements
and Dr. Will Cole's books!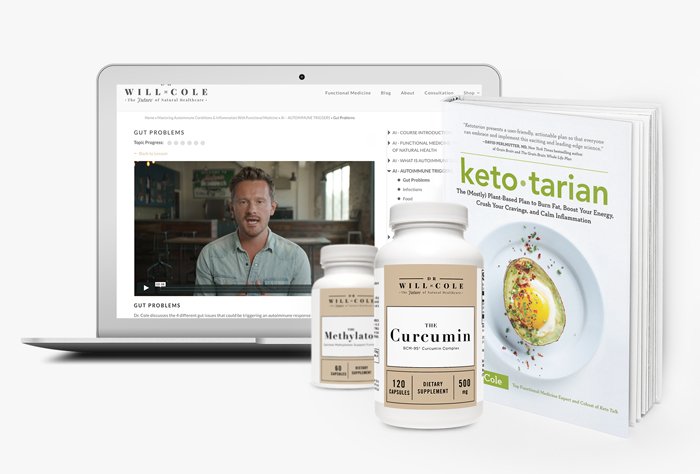 The information on this website has not been evaluated by the Food & Drug Administration or any other medical body. We do not aim to diagnose, treat, cure or prevent any illness or disease. Information is shared for educational purposes only. You must consult your doctor before acting on any content on this website, especially if you are pregnant, nursing, taking medication, or have a medical condition.
Our content may include products that have been independently chosen and recommended by Dr. Will Cole and our editors. If you purchase something mentioned in this article, we may earn a small commission.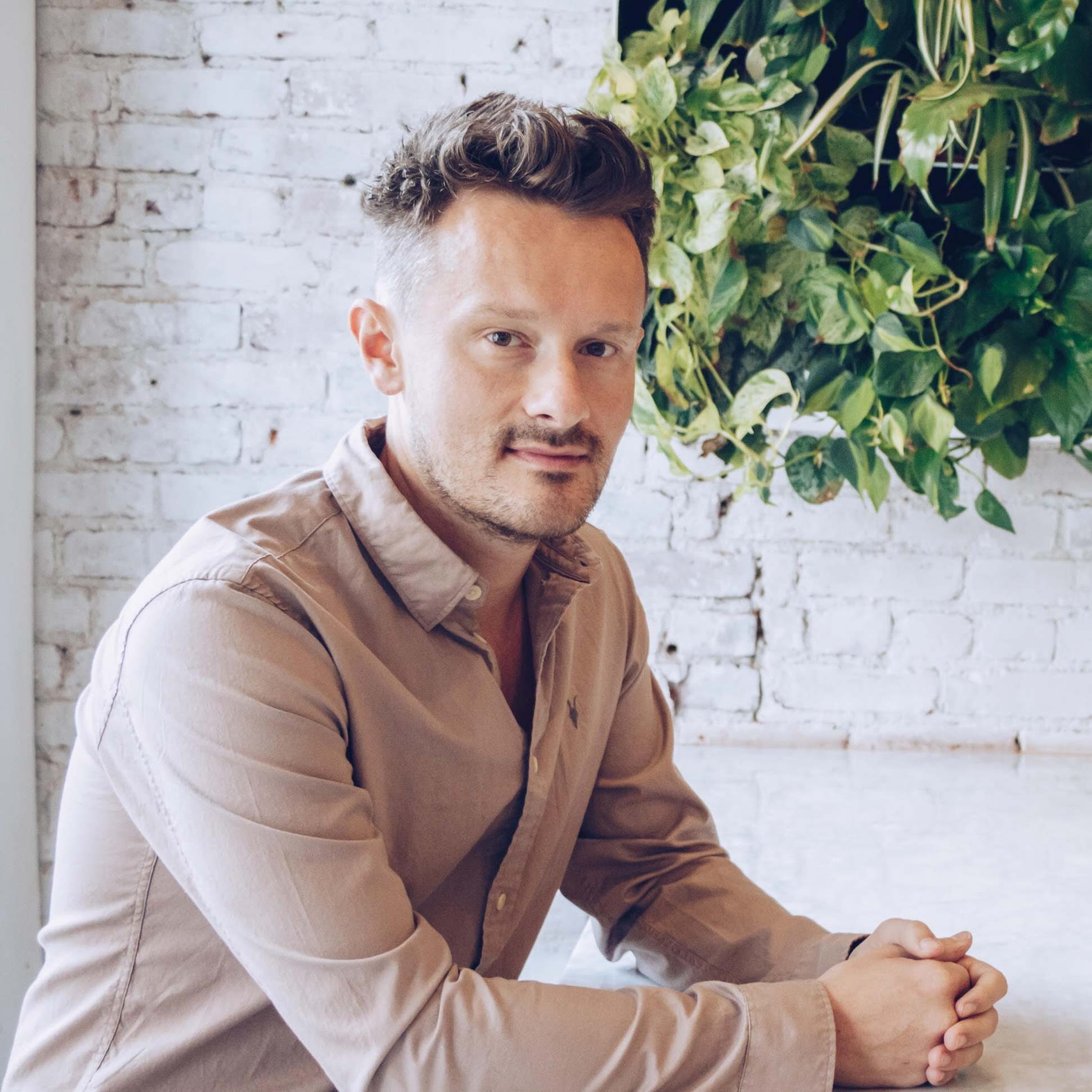 Dr. Will Cole, DNM, IFMCP, DC is a leading functional medicine expert who consults people around the globe, starting one of the first functional medicine telehealth centers in the world. Named one of the top 50 functional and integrative doctors in the nation, Dr. Will Cole provides a functional medicine approach for thyroid issues, autoimmune conditions, hormonal imbalances, digestive disorders, and brain problems. He is the host of the popular The Art Of Being Well podcast and the New York Times bestselling author of Intuitive Fasting, Ketotarian, The Inflammation Spectrum and the brand new book Gut Feelings: Healing the Shame-Fueled Relationship Between What You Eat and How You Feel.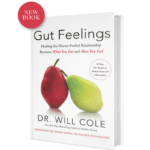 Gut Feelings
Healing The Shame-Fueled Relationship
Between What You Eat And How You Feel