Our Current Healthy Obsessions: Better-For-You Candy
October brings us back to the days of trick or treating and candy galore. As a kid, Halloween was like hitting the jack-pot; you got free rein to as much candy as you could possibly get.
As adults, us at the functional medicine clinic are aware of the negative health affects of traditional candy. But that doesn't mean our sweet tooth has gone away! And although these contain natural sweeteners they are still meant to be eaten in moderation as an occasional treat. So drop that Snickers bar and pick up one of our favorite all-natural better-for-you candy choices!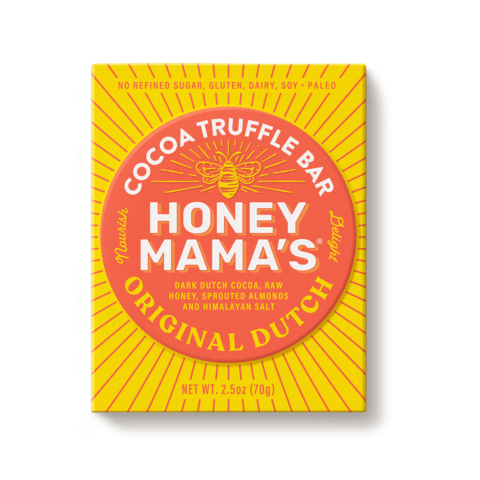 Andrea C. - Honey Mama's Chocolate
"One of my favorite candies is Honey Mama's Chocolate! It has the best flavors and really kicks any craving that I have for chocolate, while being (for me) guilt free!"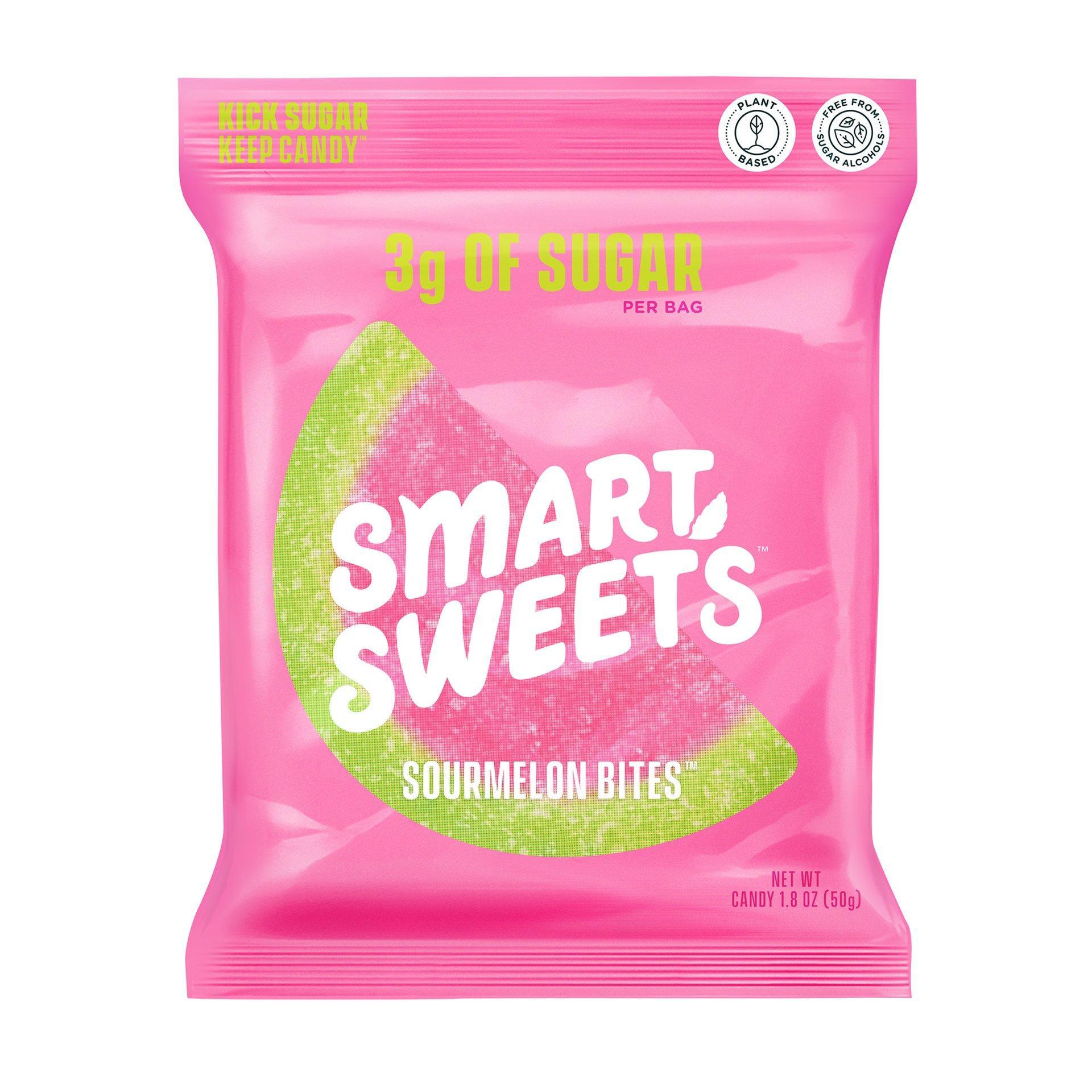 Emily M. - Smart Sweets Sourmelon Bites
"Smart Sweets are a game changer when I have a sweet craving. It's not always easy finding low sugar options with good quality ingredients that actually taste good. But all of their products come through in those areas. My favorite option right now is the watermelon sours!"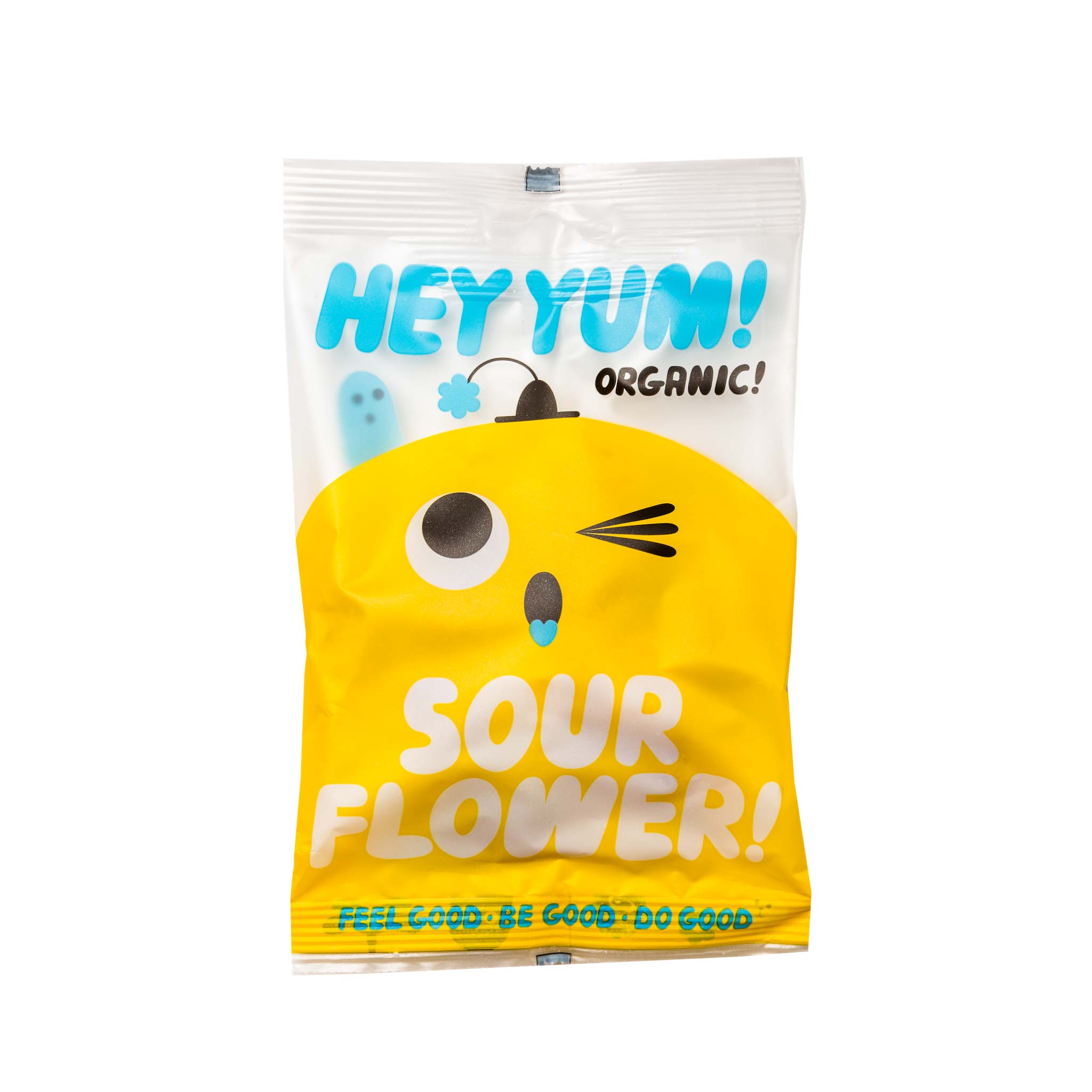 Erin M. - Hey Yum! Sour Flower
"My current favorite candy is Hey Yum! Sour Flowers! I've always been more of a sour candy type of girl, so discovering this fun bag of organic GF sour gummies was a super win! They're like sour patches but a little bigger and better for you. They've got all you need to fulfill that sour tart fix while still being a little sweet towards the end!"
Hollie D. - Smart Sweets Peach Rings
"Smart Sweets Peach Rings have become a go-to in my Target pickup order. These are a great alternative when it comes to craving classic peach rings. These sweet treats are naturally flavored and colored, with no added sugar or sugar alcohols. I don't experience the extreme sugar crash that I typically do after eating candy that is loaded with sugar and artificial dyes."
Make Your Life a Cleanse
FUNCTIONAL MEDICINE GUIDES FOR GUT HEALTH, VIBRANT ENERGY + A CLEAN FOOD LIST
Get these FREE exclusive guides + access to subscriber-only giveaways, healthy recipes, and discount codes (including 70% off code for video courses sold on our website!)
Josh B. - Choc Zero Dark Chocolate Peanut Butter Cups
"Ever since I was a kid I've always loved the combination of peanut butter and chocolate. However, most peanut butter candies were full of sugar and unwanted additives that I didn't want to invite into my body. When I found Choc Zero Peanut Butter Cups, I was finally able to enjoy the taste of creamy peanut butter and chocolate again. With no added sugars or dairy, and being gluten free - this is the perfect snack when I'm having those sweet, but salty cravings!"
Maddy B. - Lilly's Dark Chocolate Covered Caramels
"My favorite candy will always be chocolate! Lily's Dark Chocolate Caramels are my favorite alternative to the chocolate candies that I had as a kid. They are sweetened with stevia, gluten free, and have much cleaner ingredients than the alternatives. I don't feel sluggish or get the crash that happens with a typical chocolate candy. I like to add these to charcuterie boards or just have a few when I'm craving some chocolate - a definite must-have in my pantry!"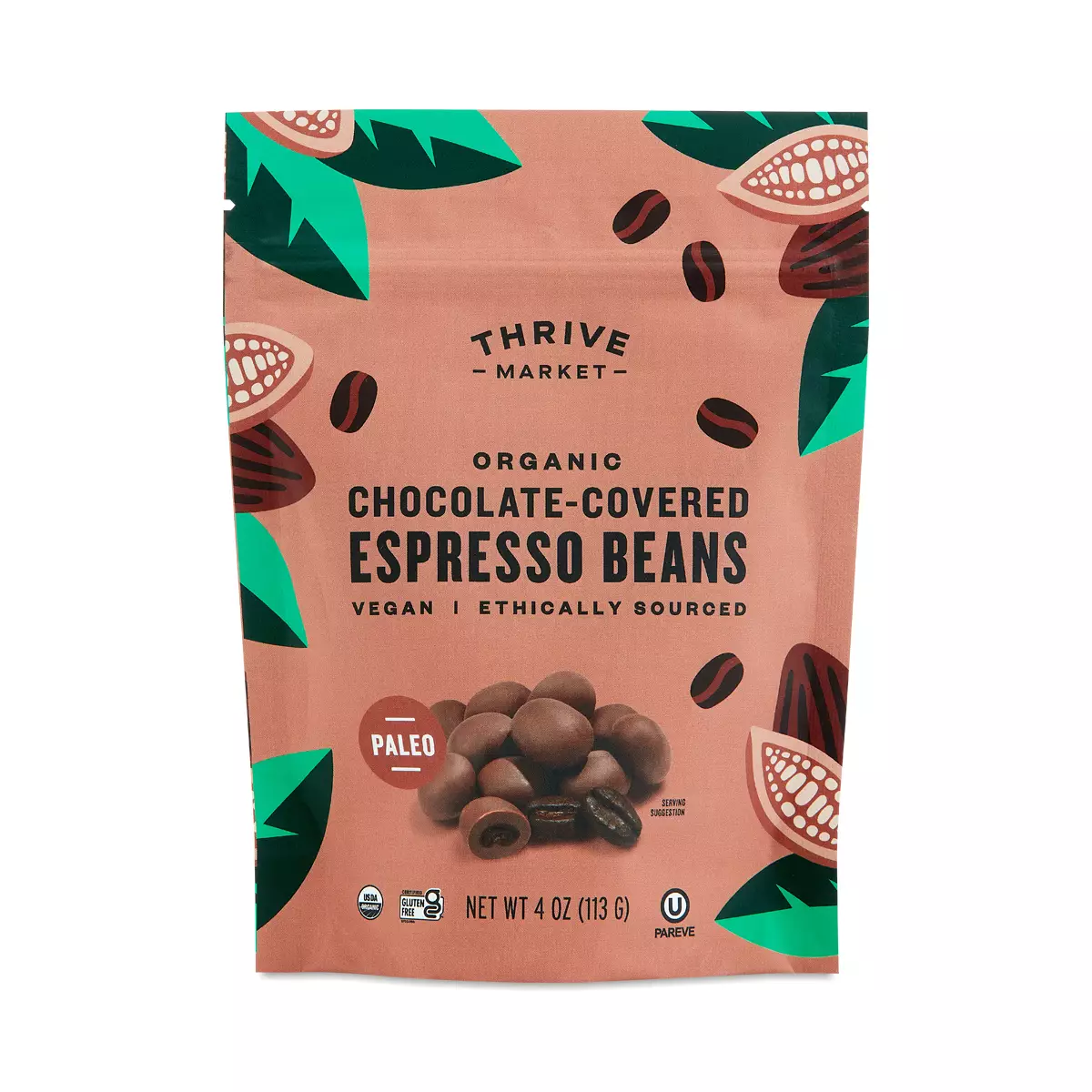 Megan R. - Organic Chocolate Covered Espresso Beans
"I love this candy because it combines two of my absolute favorite things: chocolate and espresso! The ingredients are organic and ethically sourced, lightly sweetened by coconut sugar with the perfect crunch. I love the stronger taste of espresso and keep them in the fridge year-round for a healthier treat that is lower in sugar and with quality ingredients."
Janice D. - Coconut Love Clusters
"If there's anything I got from my mom it's a love for coconut! I'm not much of a candy person, but anytime I'm looking for something sweet, Coconut Love Clusters are usually my go-to. With only a few ingredients - most of them being organic - it's a "candy" I can feel good about. My favorite part is that my toddler loves them as much as my mom and I do!"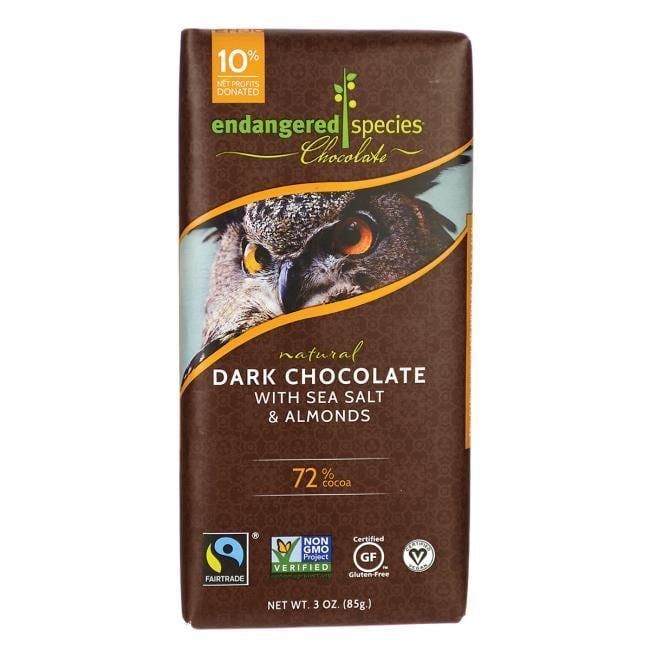 Sarah M. -  Endangered Species Chocolate - Almonds Sea Salt + Dark Chocolate
"When reaching for something sweet, my favorite candy has always been chocolate!  My newest found favorite is the Endangered Species Chocolate as it is delicious, while also being low in ingredients, non-gmo, and vegan, not including any dairy products. In addition, 10% of all of the profits this company receives go towards conservation organizations which helps protect and support wildlife across the world. Knowing the quality, as well as the mission behind this choice of chocolate makes it all the more enjoyable!"
Tara R. - Hu Salty Dark Chocolate
"Chocolate is my love language so when I feel like having a healthy chocolate I pick up Hu chocolate bars. My favorite is the Salty Dark Chocolate - love the salty + sweet combo! It's made with 70% organic cacao, so it has those dark chocolate benefits. It's not only dairy-free, gluten-free, and vegan, but also free of things typically used in chocolate - such as emulsifiers and soy lecithin. Also, the best part is it's the most yummy!"
As one of the first functional medicine telehealth clinics in the world, we provide webcam health consultations for people around the globe. 
Photo: unsplash.com
Shop This Article
Purchase personally curated supplements
and Dr. Will Cole's books!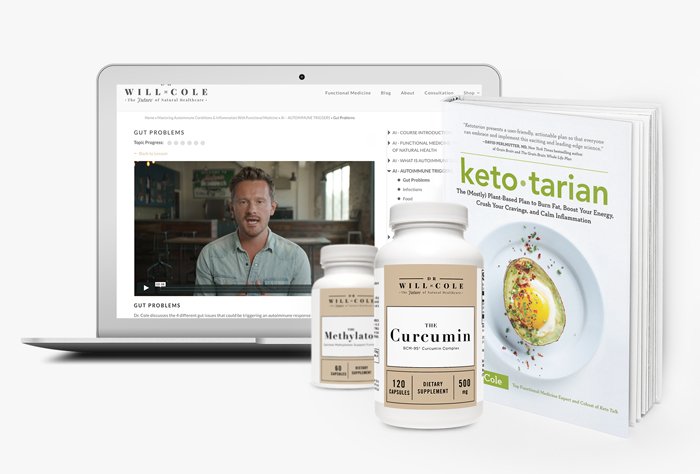 The information on this website has not been evaluated by the Food & Drug Administration or any other medical body. We do not aim to diagnose, treat, cure or prevent any illness or disease. Information is shared for educational purposes only. You must consult your doctor before acting on any content on this website, especially if you are pregnant, nursing, taking medication, or have a medical condition.
Our articles may include products that have been independently chosen and recommended by Dr. Will Cole and our editors. If you purchase something mentioned in this article, we may earn a small commission.
WRITTEN BY A GUEST AUTHOR
REVIEWED BY DR. WILL COLE
Dr. Will Cole, IFMCP, DNM, DC, leading functional medicine expert, consults people around the world via webcam and locally in Pittsburgh. He received his doctorate from Southern California University of Health Sciences and post doctorate education and training in functional medicine and clinical nutrition. He specializes in clinically researching underlying factors of chronic disease and customizing a functional medicine approach for thyroid issues, autoimmune conditions, hormonal imbalances, digestive disorders, and brain problems. Dr. Cole was named one of the top 50 functional medicine and integrative doctors in the nation and is the best selling author of Ketotarian and The Inflammation Spectrum.
Subscribe to the Newsletter
FREE  FUNCTIONAL MEDICINE GUIDE REVEALING
14 WAYS TO DETOX YOUR LIFE
Get FREE access to this exclusive guide + subscriber-only giveaways, healthy recipes + my plant-based keto food guide.