Our Current Healthy Obsessions: Healthy Detox Support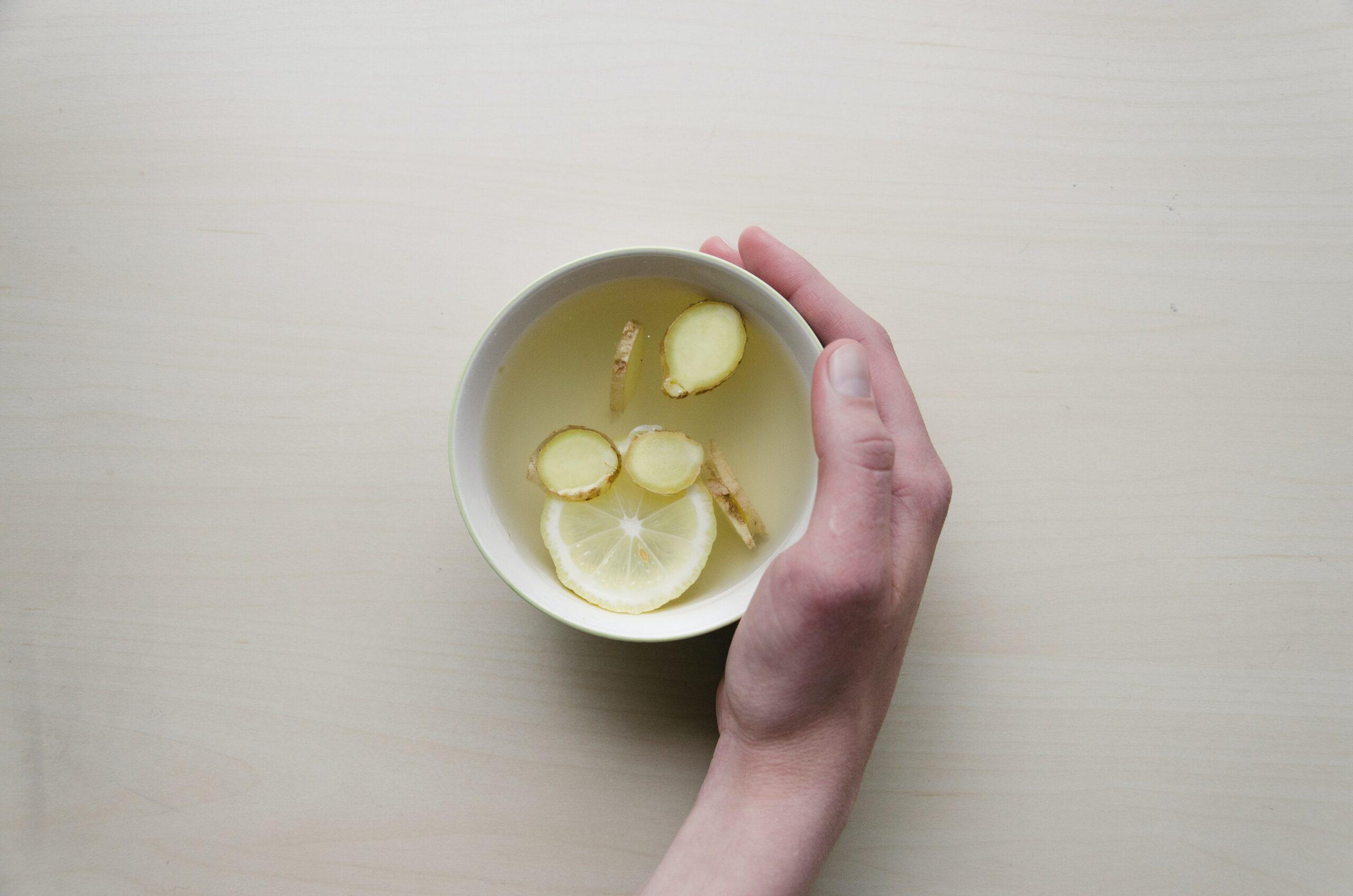 It's no secret that we live in a toxic world. The food we eat, the water we drink, the air we breathe, and the products we use on a daily basis are loaded with toxins. Over time, these can build-up and contribute to chronic health problems. While we can't avoid toxins altogether, we can take steps to mitigate their effects by supporting our body's natural ability to detox. These are some of my functional medicine team's favorite detoxing products to add into your wellness routine for vibrant health!
Brianna T. - Berkey Water Filters
"Water is a part of life, drinking quality water is a necessity! This is why I love using my Berkey Water Filter. Berkey water systems removes the bad things (like petroleum pollutants, chloramines, pharmaceuticals, pesticides, and heavy metals) without impacting the good. I fuel my body with the best of best foods, it only makes sense I fuel my cells with the cleanest water I can. They even have a travel bottle I can use while traveling and hiking to ensure I always have quality water!If you're looking to give your health an upgrade, invest in a Berkey water filter, your body and cells will thank you!"
Candice W. - Branch Basics
"Just like many of our patients here at the clinic I have detoxed my home by following Branch Basic's Toss the Toxins Plan and have made an immediate improvement in our home's air quality.  This stress-free process can be completed in days, weeks, or as you are able, and once a category is complete- you are done! I have replaced all of our home cleaning products with Branch Basic's Premium Starter Kit which has absolutely everything I needed to clear the air. I love that they even have a cleaning guide that covers everything from cleaning brick to your bathroom too!"
Danielle S. - Branch Basics
"This is the perfect cleaning product to make sure my house is sparkly clean! It is also safe for all members of my family. It is a simple product to use in three easy steps, fill bottle with water to the line, add in the concentrate and start cleaning. This is the perfect clean, toxic free product that works great!"
Use code DRWILLCOLE202 for 15% off your purchase!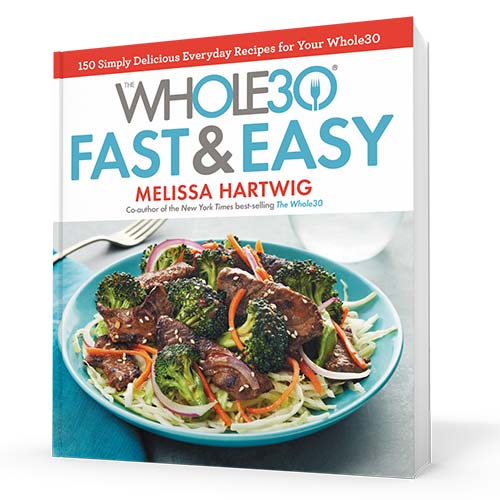 Emily B. - Melissa's Cookbook
"Whenever I feel like I've gone too long without an inner cleanse, I look to the Whole30 cookbook for clean, nutritionally dense recipes! The Whole30 Program is designed to eliminate foods that are known to cause inflammation such as sugar, grains, dairy, and alcohol for 30 days. I always feel like I am truly allowing my body to detox and reset down the right path on my health journey whenever I commit to these 30 days of wellness!"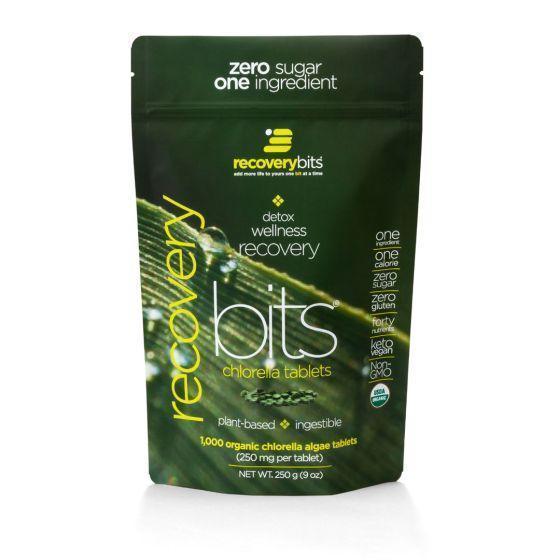 Emily M. - Bits Recovery Chlorella Tablets
"Having good detox support in my daily maintenance support is a must have part of my routine, as well as my family's. We are big fans of Chlorella and the benefits it has for detox support (among many others). Our favorite company for these is bits!"
Use code DRWILLCOLE for 20% off your purchase!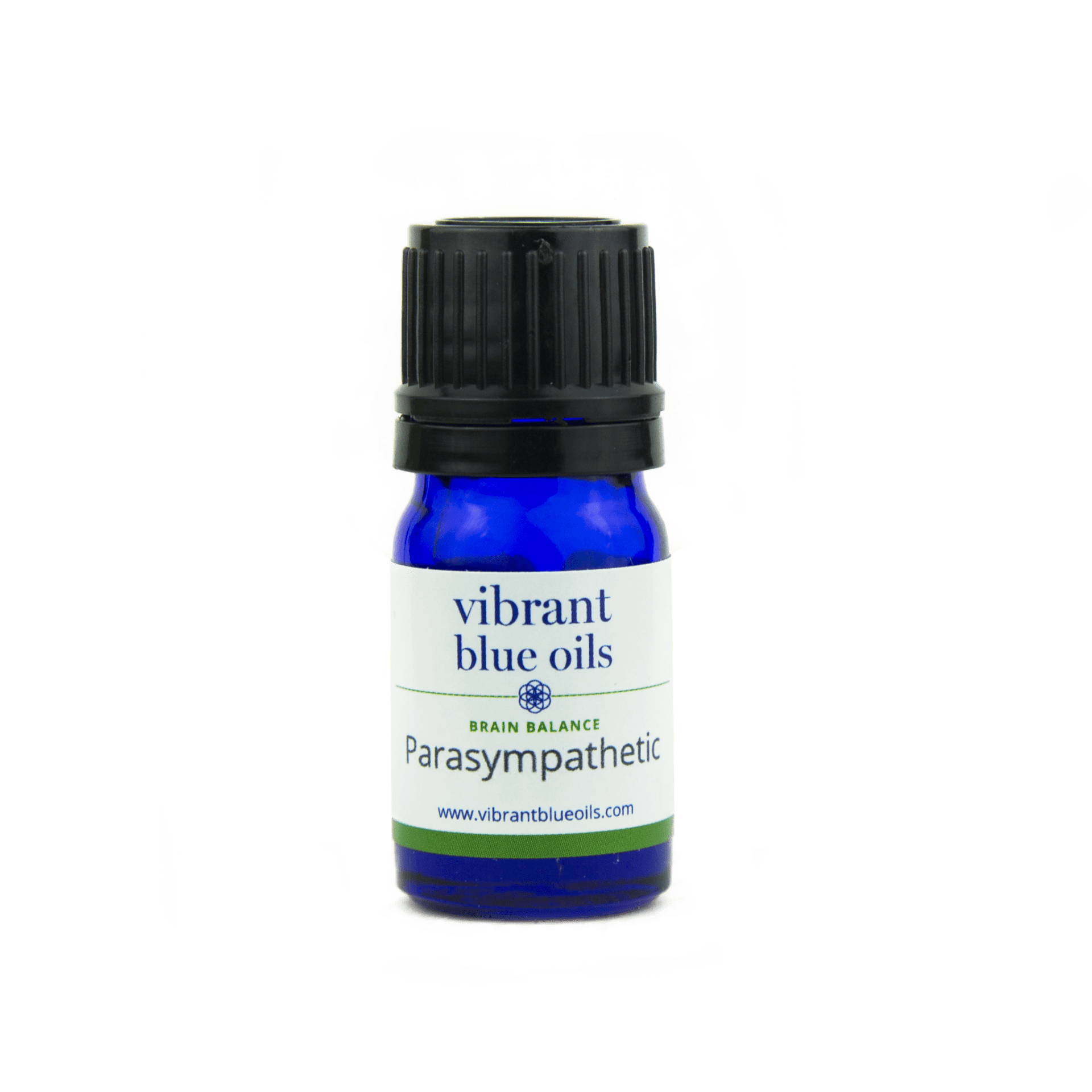 Erin T. - Vibrant Blue Oils
"I LOVE Vibrant Blue Oils, specifically the "Detox Support" kit! Sometimes, the body's natural detoxification pathways need a little extra care. In addition to the functional nutrition and physical tools I use, these essential oil blends truly help optimize my body's rest/repair/healing process. Plus, the educational guides provided with the product are so helpful!"
Make Your Life a Cleanse
SUBSCRIBER-ONLY GUIDES FOR GUT HEALTH, VIBRANT ENERGY, HEALTHY FOOD & CLEAN ALCOHOL
Get FREE access to these + giveaways, recipes, & discount codes (including 50% off code for video courses) in personal emails from Dr. Will Cole
Hollie D. - Kroma Bone Broth
"As far as cleansing your body goes, Kroma Wellness is a great dietary tool to really reset your body! I specifically love their bone broths. Not only do I feel great when drinking them, but they taste fantastic as well. I highly recommend these broths and checking out everything Kroma has to offer when looking to give your body a reset!!"
Josh B. - Dandelion Tea
"I've always been a big coffee drinker in the mornings - but every once a while I like to switch it up for a cup of tea. B vitamins are great for methylation, which helps control your body's ability to detox - and you can incorporate that with a cup of dandelion tea; B vitamins are found abundantly in the plant. I'd definitely recommend trying it out if you haven't already. The taste is great, and it's a plus that you're supporting your detox pathways and liver function!"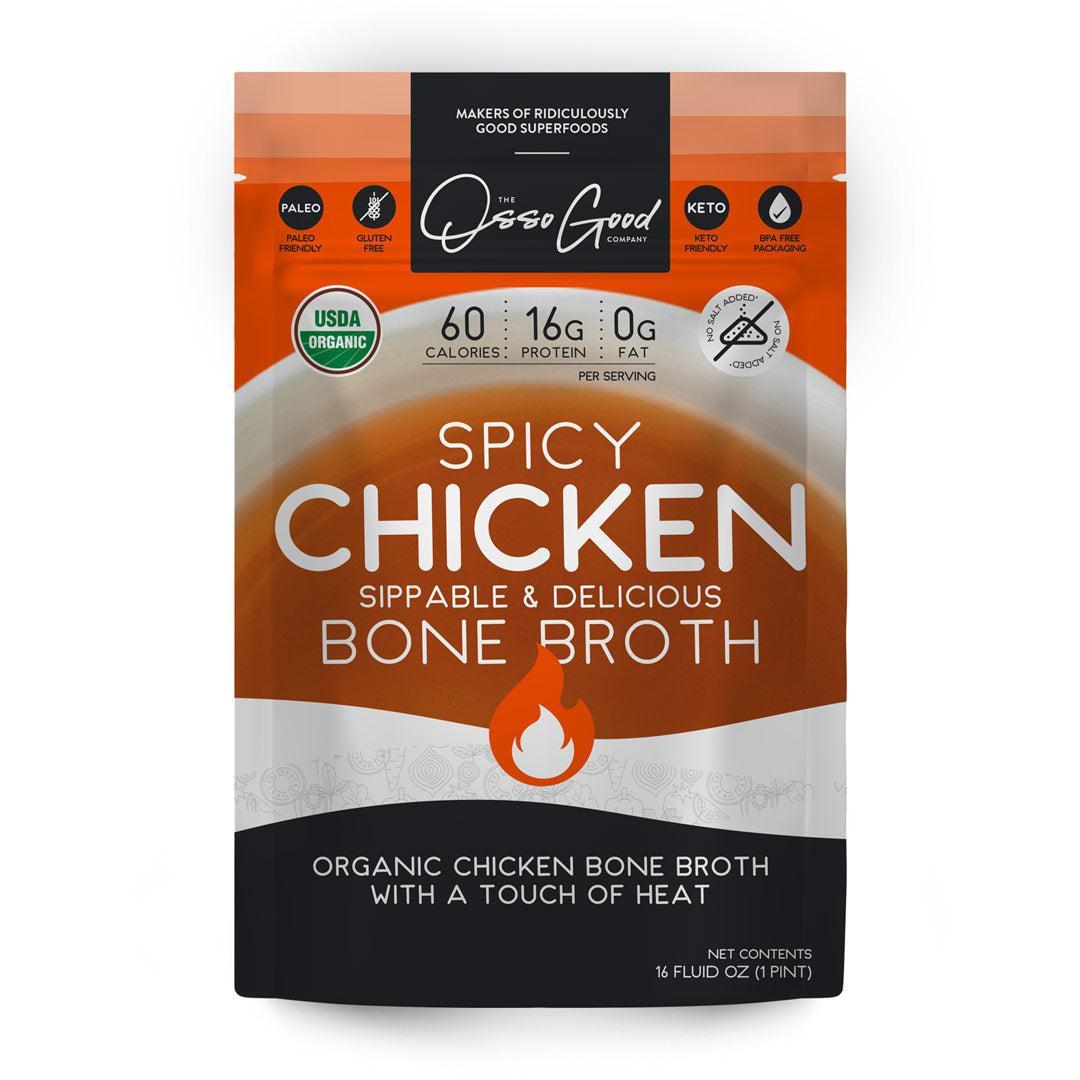 Megan R. - Osso Good Bone Broth
"When I am trying to detox, I love utilizing the Osso Good broths! They taste wonderful and help with strengthening my immune system, reducing inflammation, and healing and sealing my gut. Bonus: they have pet bone broth as well for my dog to pour over her food and give her added health and joint benefits as well!"
Tiffany L. - LMNT Drink Packets
"When it comes to detoxing my system I love rehydrating and flushing out my system with LMNT electrolyte drink packets. They have helped me in drinking more water and help in replenishing my body with needed electrolytes. They are convenient to have in my purse and in my care for when I'm out, all I have to do is to add them to a bottle of water when I need the replenishment. I love having the Orange salt as a morning drink to kick start my day, and the Watermelon Salt as an evening refreshment."
Yvette J. - Air Doctor
"When it comes to toxins, I usually just think of chemicals in my food or personal products, but I rarely think about the air I breathe every single day. Since pollution from dust, pollen, and mold can contribute to long-term health problems, as soon as I heard about AirDoctor I knew I needed to purchase one for my home! Designed to purify the air in your house, I can breathe easy knowing my home is as clean as possible!"
Recommended by Dr. Will Cole
Dr. Will Cole - The Detoxer
"In my telehealth functional medicine clinic, I have seen just how much toxin exposure can play a role in someone's health. Oftentimes, it's the missing piece that - when addressed - makes a world of a difference in their healing journey. That's why I personally curated The Detoxer to help support all phases of your body's detoxification process. It combines scientifically proven ingredients like milk thistle and activated B vitamins for enhanced bioavailability to help your body flush out xenobiotics, xenoestrogens, heavy metals, and other toxins without the need for a complicated cleanse."
As one of the first functional medicine telehealth clinics in the world, we provide webcam health consultations for people around the globe. 
Photo: unsplash.com
Shop This Article
Purchase personally curated supplements
and Dr. Will Cole's books!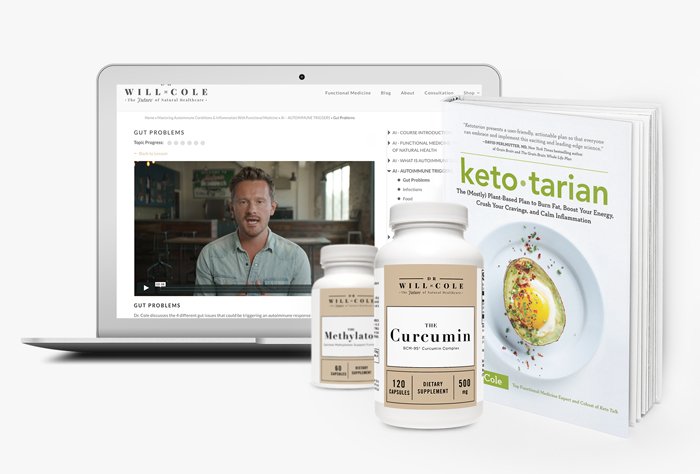 The information on this website has not been evaluated by the Food & Drug Administration or any other medical body. We do not aim to diagnose, treat, cure or prevent any illness or disease. Information is shared for educational purposes only. You must consult your doctor before acting on any content on this website, especially if you are pregnant, nursing, taking medication, or have a medical condition.
Our articles may include products that have been independently chosen and recommended by Dr. Will Cole and our editors. If you purchase something mentioned in this article, we may earn a small commission.
WRITTEN BY A GUEST AUTHOR
REVIEWED BY DR. WILL COLE
Dr. Will Cole, IFMCP, DNM, DC, leading functional medicine expert, consults people around the world via webcam and locally in Pittsburgh. He received his doctorate from Southern California University of Health Sciences and post doctorate education and training in functional medicine and clinical nutrition. He specializes in clinically researching underlying factors of chronic disease and customizing a functional medicine approach for thyroid issues, autoimmune conditions, hormonal imbalances, digestive disorders, and brain problems. Dr. Cole was named one of the top 50 functional medicine and integrative doctors in the nation and is the best selling author of Ketotarian and The Inflammation Spectrum.