Our Current Healthy Obsessions: Soothing CBD Products To Relieve Anxiety, Stress + Inflammation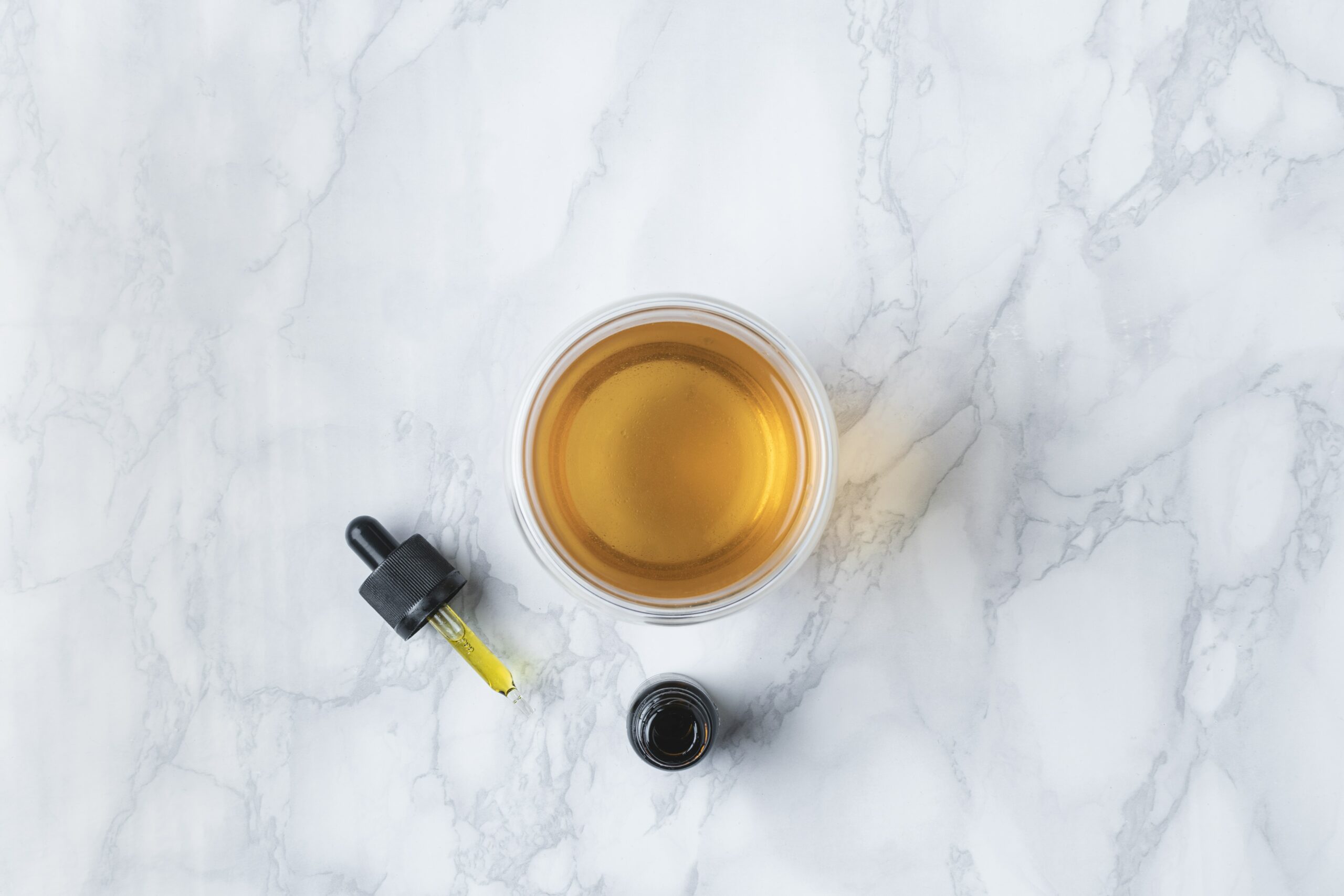 The use of CBD has exploded in the wellness world and it seems like everyone is getting on board with its anti-anxiety, stress-relieving benefits. For clarification, CBD contains very little - if any - of the psychoactive compound THC so it won't get you high. With so many benefits, and more research coming out on how CBD can elevate your health, we've rounded up the functional medicine team's favorite CBD products that anyone can add into their life.
Emily M. - Prima R+R Cream
"The Prima Recovery CBD cream with menthol is my absolute favorite!! I love that the menthol offers a more natural cooling method for any pain but also enhances CBD's inflammation calming benefits. It's a family favorite in my house!"
Use code DRCOLE for 20% off!
Stacey N. - Leaf & Flower CBD Instant Frizz Remedy
"I am IN LOVE with Leaf & Flower's Instant Frizz Remedy! The texture of my hair changed after having my son and I was struggling to keep it smooth and shiny. After finding Leaf & Flower, my struggles are over! My hair stays frizz free and smooth, even between washes because of its CBD infusion that helps mend damaged hair. I love their shampoo and conditioner duo as well!"
Hollie D. - Soul CBD Oil Drops
"I have tried a number of CBD products over the past few years. To date, I would say my favorite product is Soul's CBD Oil Drops. I prefer the peppermint for the fresh taste. Within 30 seconds of taking a dropper full, I am feeling relaxed and refreshed. This is something that's convenient for me to keep in my purse and take when I am needing to feel centered. This product has helped so much with my anxiety!!"
Make Your Life a Cleanse
SUBSCRIBER-ONLY GUIDES FOR GUT HEALTH, VIBRANT ENERGY, HEALTHY FOOD & CLEAN ALCOHOL
Get FREE access to these + giveaways, recipes, & discount codes in personal emails from Dr. Will Cole.
Danielle S. - Eaton Hemp Super Salve
"Being an avid runner and training for my next half marathon I try to make sure that I am taking the best care of my muscles. Since training, my leg muscles tend to get sore and tiresome, so to help loosen my muscles and aid in recovery I turn to Eaton Hemp's Total Body, Full Spectrum CBD Infused Super Salve. This salve is packed with healing power of USDA Certified Organic Hemp Extract infused with Arnica, Birch Bark, and Peppermint Essential Oil to help calm and relieve my muscles as needed. It also comes in the perfect size bottle, so I can apply it whenever, and wherever I need to."
Yvette J. - DOTE Dream Supplement
"I have always had more difficulty falling asleep at night, so prioritizing my nighttime routine is very important to me. I love DOTE's Dream supplement as it is formulated with CBD and other ingredients like GABA and L-theanine designed to help me fall asleep faster, reach a deeper REM sleep, and optimize my circadian rhythm!"
Erin T. - Eaton Hemp CBD Oil
"Using Eaton Hemp's CBD Oil is one of my favorite calming practices. During particularly busy or stressful seasons, I am prone to clenching my jaw overnight. This product is one of the many tools in my arsenal to quell the evening clenching and improve relaxation! I take it in the evening alongside a massage with my rose quartz roller about 1 hour before bedtime."
Recommended by Dr. Will Cole
Dr. Will Cole - Recess Sparkling Water
"If you know me, you know I love a good beverage but I'm not a big alcohol drinker. Instead, I choose to reach for Recess Sparkling water which is infused with hemp and other adaptogens that provide a calm, relaxing effect without the buzz or next-day hangover. My favorite flavors are their Peach Ginger and new Zero-Proof Margarita."
As one of the first functional medicine telehealth clinics in the world, we provide webcam health consultations for people around the globe. 
Photo: unsplash.com
Shop This Article
Purchase personally curated supplements
and Dr. Will Cole's books!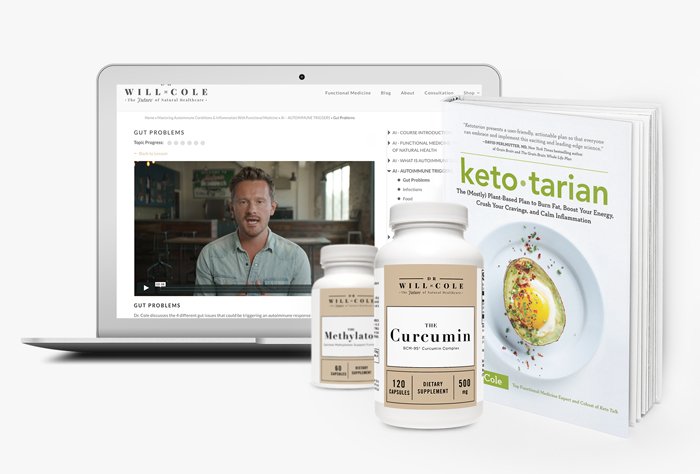 The information on this website has not been evaluated by the Food & Drug Administration or any other medical body. We do not aim to diagnose, treat, cure or prevent any illness or disease. Information is shared for educational purposes only. You must consult your doctor before acting on any content on this website, especially if you are pregnant, nursing, taking medication, or have a medical condition.
Our articles may include products that have been independently chosen and recommended by Dr. Will Cole and our editors. If you purchase something mentioned in this article, we may earn a small commission.
WRITTEN BY A GUEST AUTHOR
REVIEWED BY DR. WILL COLE
Dr. Will Cole, IFMCP, DNM, DC, leading functional medicine expert, consults people around the world via webcam and locally in Pittsburgh. He received his doctorate from Southern California University of Health Sciences and post doctorate education and training in functional medicine and clinical nutrition. He specializes in clinically researching underlying factors of chronic disease and customizing a functional medicine approach for thyroid issues, autoimmune conditions, hormonal imbalances, digestive disorders, and brain problems. Dr. Cole was named one of the top 50 functional medicine and integrative doctors in the nation and is the best selling author of Ketotarian and The Inflammation Spectrum.