Clean Beauty 101: Your Definitive Guide To The Best Natural Hair, Skin, and Nail Care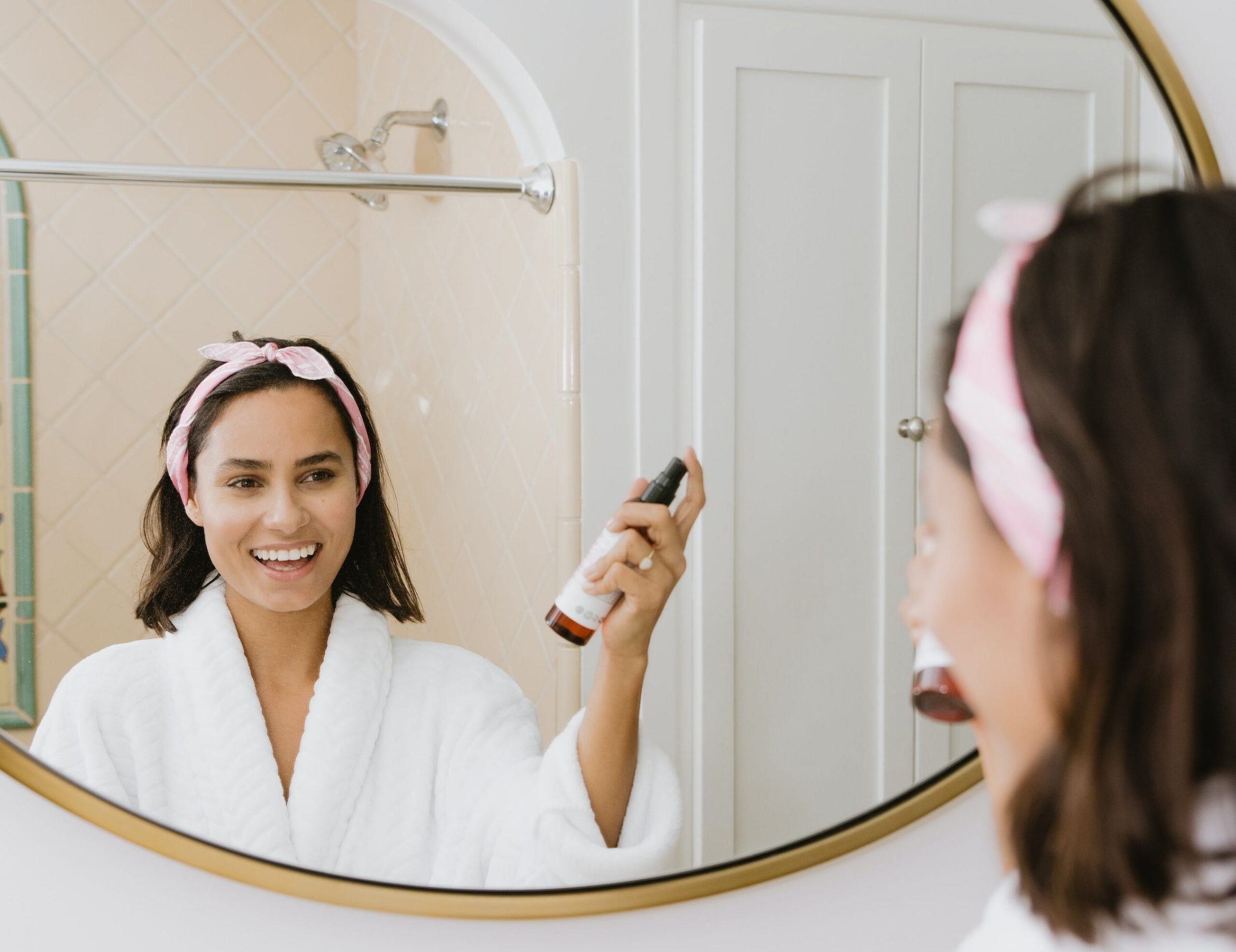 As a functional medicine expert, I understand just how important it is to use beauty products that opt for natural ingredients instead of harsh chemicals. In fact, this awareness of the importance of using quality ingredients has given rise to a whole industry focused on clean beauty. But what exactly does "clean beauty" mean?
Ultimately, clean beauty is a commitment to sourcing natural, non-toxic, and environmentally friendly ingredients that nourish our hair, skin, and nails from the inside-out and outside-in. Brands that are committed to clean beauty go beyond just superficial aesthetics to support long-term health without skimping out on effectiveness. The reality is, most of my favorite brands utilize the latest in clinical research to formulate products that deliver results on par or even better than conventional brands.
Whether you are new to the clean beauty world or looking for new products to elevate your daily routine, look no further than my list of go-to brands.
Make Your Life a Cleanse
SUBSCRIBER-ONLY GUIDES FOR GUT HEALTH, VIBRANT ENERGY, HEALTHY FOOD & CLEAN ALCOHOL
Get FREE access to these + giveaways, recipes, & discount codes in personal emails from Dr. Will Cole.

The Golden Secrets crafts every single product to work in harmony with your skin microbiome and the planet to deliver next-level results, naturally. Each product is sustainable, fair trade, wild-harvested, and cruelty-free so you can take care of your body's largest organ with complete confidence. And with indulgent products like the Instant Glow Face Mask (my favorite!) you don't have to skimp on results in the name of going natural!
The Golden Secrets leans on nature and ancient wisdom to make products that work for everybody and all skincare types. And they don't just focus on creams and serums, they also make beautiful tools like gua shas and dry brushes to cover all bases of your skincare routine.
Plus, you'll get 10% off your entire order when you use the code DRCOLE10 at checkout!

We all have a drawer full of half-used skincare products that promised to solve all of our skin issues. But what if I told you that answer to your skin problems most often starts from within?
With just two daily drinks, you're nourishing your skin with the building blocks it needs to glow. Matcha's antioxidants and chlorophyll work in harmony with the ceramides and moisture-boosting hyaluronic acid in Pique's beauty electrolyte beverage for a delicious daily ritual that you won't want to skip!
And now, for a limited time, when you purchase the Radiant Skin Duo, you'll receive two bonus gifts - a frother and a beaker - making it even easier to incorporate this daily ritual into your routine since you're able to eliminate time spent brewing anything.
You don't want to miss out on these free gifts, so grab your Radiant Skin Duo today!

Formulated with potent, natural ingredients, this skincare line has been a go-to of mine for years. So much so that I partnered with them to create three co-branded products to give your skin, hair, and nails the exact nutrients they need to thrive.
+ holi ( y o u t h ): Harness the magic of the sea with the oceanic trinity - spirulina, marine collagen, and pearl, along with the tropical adaptogen, Holy Basil. This powerful blend helps to ensure you are radiating vibrant health from the inside out with adaptogenic herbs that have a balancing effect on hormones and inflammation levels. Plus the addition of collagen and pearl work to infuse your skin with nutrients known for their ability to promote glowing skin and a more youthful appearance.
+ holi ( m a n e ): Formulated solely with collagen and pearl for enhanced bioavailability. I take both of these every day mixed in a smoothie or cup of warm water with lemon.
+ holi ( r a d i a n c e ): Glowing skin, lustrous hair and strong nails radiate from the cellular level. MSM and phytoceramides are clinically shown to reduce signs of aging and significantly improve the appearance of skin firmness, tone, hydration and texture, fine lines, wrinkles and acne. It is the new way to take care of the skin from the inside out.
Learn more about Agent Nateur's ingredients and how it can help you achieve your beauty goals from the inside-out.

Imagine getting the results of a spa-quality facial from the comfort of your own home. That's exactly what Alitura Naturals 4-Step Facial is designed to deliver! Cleanse, exfoliate, hydrate, and repair with Alitura's Pearl Cleanser, Meteorite Scrub, Gold Serum, and Night Cream.
Each step of their 4-Step Facial works synergistically to accelerate cell rejuvenation for visible anti-aging results without harsh toxins or synthetic ingredients. Every time I complete the 4-Step Facial before bed, I wake up with a noticeably more radiant complexion.
So save your money, skip the expensive spa treatments, and use code COLE for 20% off Alitura's 4-Step Facial!

Level-up your skin's health with innovative skincare that stands apart from the crowd. Not only does Young Goose formulate products with the highest quality, natural ingredients, they are revolutionizing the skincare game with their targeted products. These are my top picks to help your skin reach its highest potential!
+ Bio-C Peptide Spray - Hydrating and Toning Mist: This multitasking marvel is more than just a facial mist - it's a revolution in skincare that perfectly balances your skin's pH, all while offering robust protection against photoaging caused by blue light, UVA, and UVB rays. This mist is enriched with a cutting-edge blend of Magnesium Ascorbyl Phosphate, Hawaiian Sea Algae, and Geranium Extract, which work synergistically to improve skin moisture levels and enhance your skin's flexibility. It's not just a product, it's an indulgence that redefines what skincare can be.
+ Hyperbaric Mask - Lifting Oxygen Therapy: Imagine having a hyperbaric chamber session while you sleep. Young Goose's overnight Hyperbaric Mask does just that by channeling the rejuvenating power of hyperbaric oxygen therapy to enhance cellular energy and activate anti-aging mechanisms. Formulated with Vitacell®, peptides, marine algae, Tiliroside, and Moringa Oil, the mask supercharges skin regeneration and collagen production to reduce fine lines, bolster your skin's moisture barrier, and detoxify your skin.
+ Bio-Shield SPF 40 - 360° Environmental Protection: This 100% mineral sunscreen delivers unmatched protection against environmental aggressors, including UVA, UVB, blue light, EMF emissions, pollution, and harmful heavy metals. Enriched with Non-Nano Zinc Oxide, Extremolyte Ectoin, Lipochroman-6, and a rejuvenating botanical complex, the Bio-Shield goes beyond protection to alleviate sensitivity, hydrate, brighten, and firm the skin, all while offering a universal natural tint that flawlessly suits all skin tones.
When you use the code DRWILLCOLE at checkout you'll save 10% your entire order!

So many of the products that women use - even "clean" brands - are filled with harmful chemicals produced without any care or intention. By combining ancient beauty and modern alchemization, Shiva Rose set out to create products that are 100% toxin and chemical free so you don't have to second guess anything you are putting onto your skin. They also go above and beyond to make each product in small batches to ensure optimal quality and integrity.
 + Pearl Rose Face Cream: A personal favorite of mine, it marries luminous pearl powder rich in amino acids and minerals with rose extract, hyaluronic acid, willow bark, and calendula. Together, these ingredients enhance hydration and cellular rejuvenation to reduce fine lines and wrinkles.
+ Blue Crystal Eye Cream: Containing caffeine from green tea and neem oil, this hydrating yet gentle eye cream is perfect for reducing puffiness and dark circles. And with the addition of a powerful Argireline Peptide solution that works to tighten the skin, this is the perfect natural alternative to botox.
+ Radiant Rose Water: Used to layer and seal in balms, serums, and oils, this super hydrating toner is formulated with amino acids, antioxidants, aloe, gotu kola, and rice water to prevent the appearance of fine lines and slow down the breakdown of skin elasticity. Stack this between your other products in your skincare routine for maximum, glowing results!
Check out the rest of Shiva Rose's hand-crafted beauty products and learn more about the curated ingredients used in each one.
As one of the first functional medicine telehealth clinics in the world, we provide webcam health consultations for people around the globe.
Photo: unsplash.com
Start Your Health Journey Today
FUNCTIONAL MEDICINE CONSULTATIONS FOR PEOPLE AROUND THE WORLD
View More At Our Store
Purchase personally curated supplements
and Dr. Will Cole's books!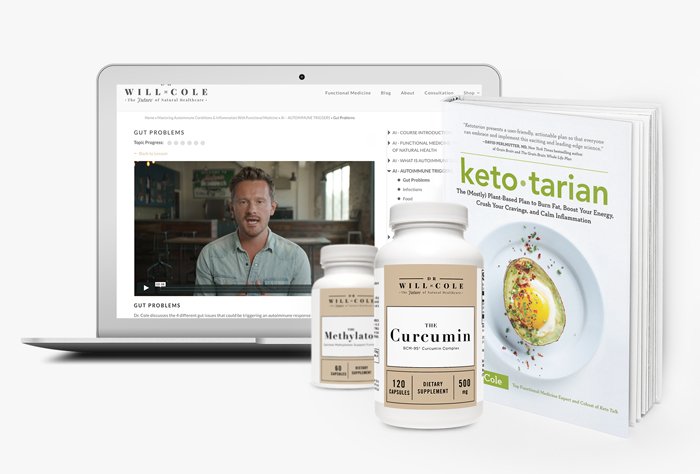 The information on this website has not been evaluated by the Food & Drug Administration or any other medical body. We do not aim to diagnose, treat, cure or prevent any illness or disease. Information is shared for educational purposes only. You must consult your doctor before acting on any content on this website, especially if you are pregnant, nursing, taking medication, or have a medical condition.
Our content may include products that have been independently chosen and recommended by Dr. Will Cole and our editors. If you purchase something mentioned in this article, we may earn a small commission.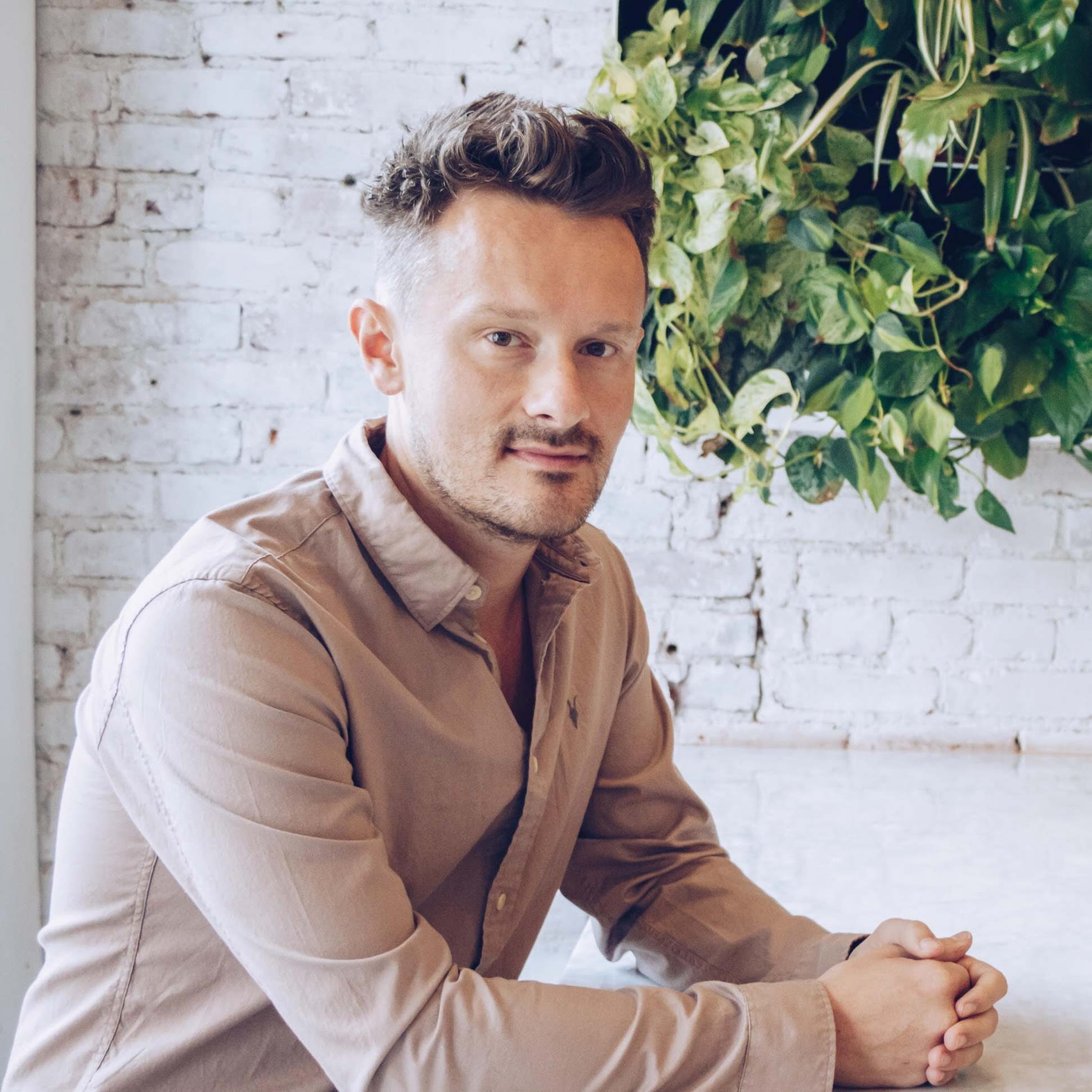 Dr. Will Cole, DNM, IFMCP, DC is a leading functional medicine expert who consults people around the globe, starting one of the first functional medicine telehealth centers in the world. Named one of the top 50 functional and integrative doctors in the nation, Dr. Will Cole provides a functional medicine approach for thyroid issues, autoimmune conditions, hormonal imbalances, digestive disorders, and brain problems. He is the host of the popular The Art Of Being Well podcast and the New York Times bestselling author of Intuitive Fasting, Ketotarian, The Inflammation Spectrum and the brand new book Gut Feelings: Healing the Shame-Fueled Relationship Between What You Eat and How You Feel.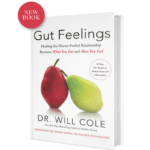 Gut Feelings
Healing The Shame-Fueled Relationship
Between What You Eat And How You Feel