5 Energy Healing Practices Worth Trying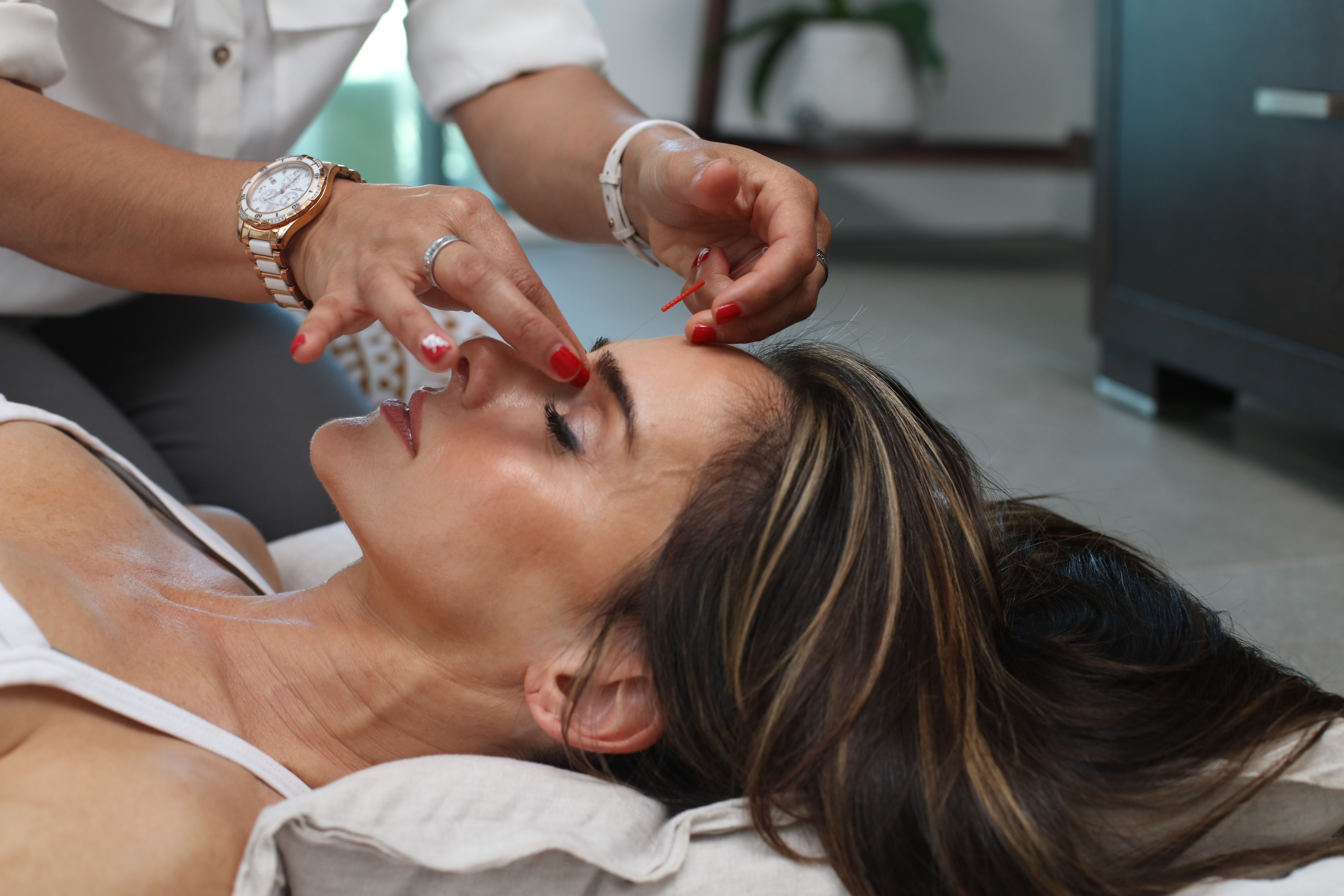 When I say the words "energy healing," do you immediately feel yourself become skeptical? If you do, you're not alone — and that's not a bad thing. As a functional medicine practitioner, my job is to evaluate all health practices with a critical eye, whether they be an FDA-approved pharmaceutical drug or a traditional Chinese medicine modality. 
If you're interested in more alternative healing modalities, but want to avoid getting scammed or trying something that's unproven or ineffective, consider starting one of the following mind-body practices. They've all existed for centuries and have substantial research to back up their benefits.
Make Your Life a Cleanse
SUBSCRIBER-ONLY GUIDES FOR GUT HEALTH, VIBRANT ENERGY, HEALTHY FOOD & CLEAN ALCOHOL
Get FREE access to these + giveaways, recipes, & discount codes in personal emails from Dr. Will Cole.
1. Yoga
Yoga is the trendiest thing since sliced bread. This alternative practice involves using breathing techniques, physical poses, and meditation to achieve a sense of relaxation and serve as a form of gentle exercise. And while it seems pretty "woo-woo" yoga is probably the most well-studied healing alternative practice. For example, research has shown that yoga can: 
2. Reiki
Originally from Japan, this technique is done by a practitioner that doesn't actually touch the client's body. Usually the person is lying down and fully clothed while the practitioner harnesses energy through their hand movements to activate the person's natural healing abilities. It sounds a bit out there, but research has shown that: 
3. Qigong
Qigong involves gentle movement, breathing techniques, and meditation and the main goal of this practice is to balance the energy in the body and get rid of blockages that hold you back and make you feel ill. Like yoga and reiki, Qigong has also shown benefits in research studies. Research has shown that Qigong can: 
4. Sound therapy
Sound has a powerful influence over our mental and physical health, so it only makes sense that sound could be used to promote healthier, more positive states of being. There are a lot of different types of sound therapy, including music therapy, sound paths, chanting, and even tuning fork therapy. Quite a few studies have been done on this type of therapy, which has been shown to: 
5. Acupuncture
Acupuncture has become so popular it can almost be considered mainstream. And that's because quite a few studies have shown that it can help with some of the most common health issues we face. Acupuncture is all about strengthening the energy flow in the body by inserting thin needles into specific points along designated energy pathways. Research has shown that acupuncture can: 
If you've never tried any of these practices before, I encourage you to give it a try. You might be surprised by just how much you benefit! After years working with patients in this field, I believe more every day in the power of manipulating the body's energy for healing. For many of my patients that feel like something is "off" not matter what they try, energy-based practices are what finally helps them achieve optimal health. 
As one of the first functional medicine telehealth clinics in the world, we provide webcam health consultations for people around the globe.
Photo: unsplash.com
Start Your Health Journey Today
FUNCTIONAL MEDICINE CONSULTATIONS FOR PEOPLE AROUND THE WORLD
References:
Shete SU, Verma A, Kulkarni DD, Bhogal RS. Effect of yoga training on inflammatory cytokines and C-reactive protein in employees of small-scale industries.

J Educ Health Promot

. 2017;6:76. Published 2017 Aug 9. doi:10.4103/jehp.jehp_65_17

Maddux RE, Daukantaité D, Tellhed U. The effects of yoga on stress and psychological health among employees: an 8- and 16-week intervention study. Anxiety Stress Coping. 2018 Mar;31(2):121-134. doi: 10.1080/10615806.2017.1405261. Epub 2017 Nov 23. PMID: 29166771.

Kisan R, Sujan M, Adoor M, et al. Effect of Yoga on migraine: A comprehensive study using clinical profile and cardiac autonomic functions.

Int J Yoga

. 2014;7(2):126-132. doi:10.4103/0973-6131.133891

Richeson NE, Spross JA, Lutz K, Peng C. Effects of Reiki on anxiety, depression, pain, and physiological factors in community-dwelling older adults. Res Gerontol Nurs. 2010 Jul;3(3):187-99. doi: 10.3928/19404921-20100601-01. Epub 2010 Jun 30. PMID: 20635803.

McManus DE. Reiki Is Better Than Placebo and Has Broad Potential as a Complementary Health Therapy. J Evid Based Complementary Altern Med. 2017;22(4):1051-1057. doi:10.1177/2156587217728644

Lee MS, Huh HJ, Jeong SM, Lee HS, Ryu H, Park JH, Chung HT, Woo WH. Effects of Qigong on immune cells. Am J Chin Med. 2003;31(2):327-35. doi: 10.1142/S0192415X03001016. PMID: 12856872.

Oh B, Bae K, Lamoury G, et al. The Effects of Tai Chi and Qigong on Immune Responses: A Systematic Review and Meta-Analysis.

Medicines (Basel)

. 2020;7(7):39. Published 2020 Jun 30. doi:10.3390/medicines7070039

Chan JSM, Ng SM, Yuen LP, Chan CLW. Qigong exercise for chronic fatigue syndrome. Int Rev Neurobiol. 2019;147:121-153. doi: 10.1016/bs.irn.2019.08.002. PMID: 31607352

Goldsby TL, Goldsby ME, McWalters M, Mills PJ. Effects of Singing Bowl Sound Meditation on Mood, Tension, and Well-being: An Observational Study.

J Evid Based Complementary Altern Med

. 2017;22(3):401-406. doi:10.1177/2156587216668109

.

Leubner D, Hinterberger T. Reviewing the Effectiveness of Music Interventions in Treating Depression.

Front Psychol

. 2017;8:1109. Published 2017 Jul 7. doi:10.3389/fpsyg.2017.01109

Zhu J, Arsovska B, Kozovska K. Acupuncture Treatment for Fertility. Open Access Maced J Med Sci. 2018 Sep 19;6(9):1685-1687. doi: 10.3889/oamjms.2018.379. PMID: 30337989; PMCID: PMC6182526.
View More At Our Store
Purchase personally curated supplements
and Dr. Will Cole's books!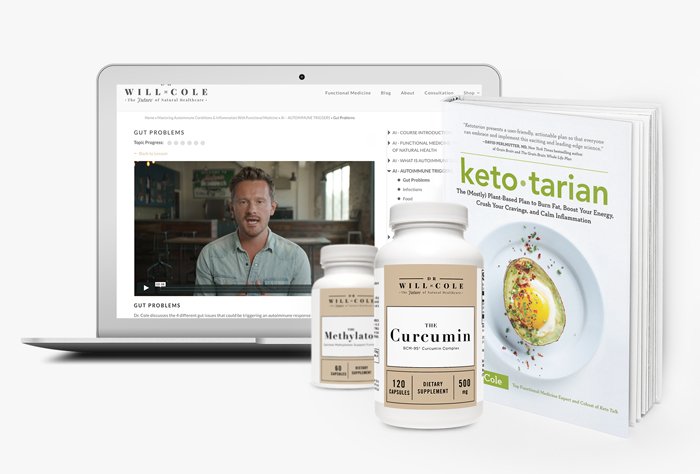 The information on this website has not been evaluated by the Food & Drug Administration or any other medical body. We do not aim to diagnose, treat, cure or prevent any illness or disease. Information is shared for educational purposes only. You must consult your doctor before acting on any content on this website, especially if you are pregnant, nursing, taking medication, or have a medical condition.
Our content may include products that have been independently chosen and recommended by Dr. Will Cole and our editors. If you purchase something mentioned in this article, we may earn a small commission.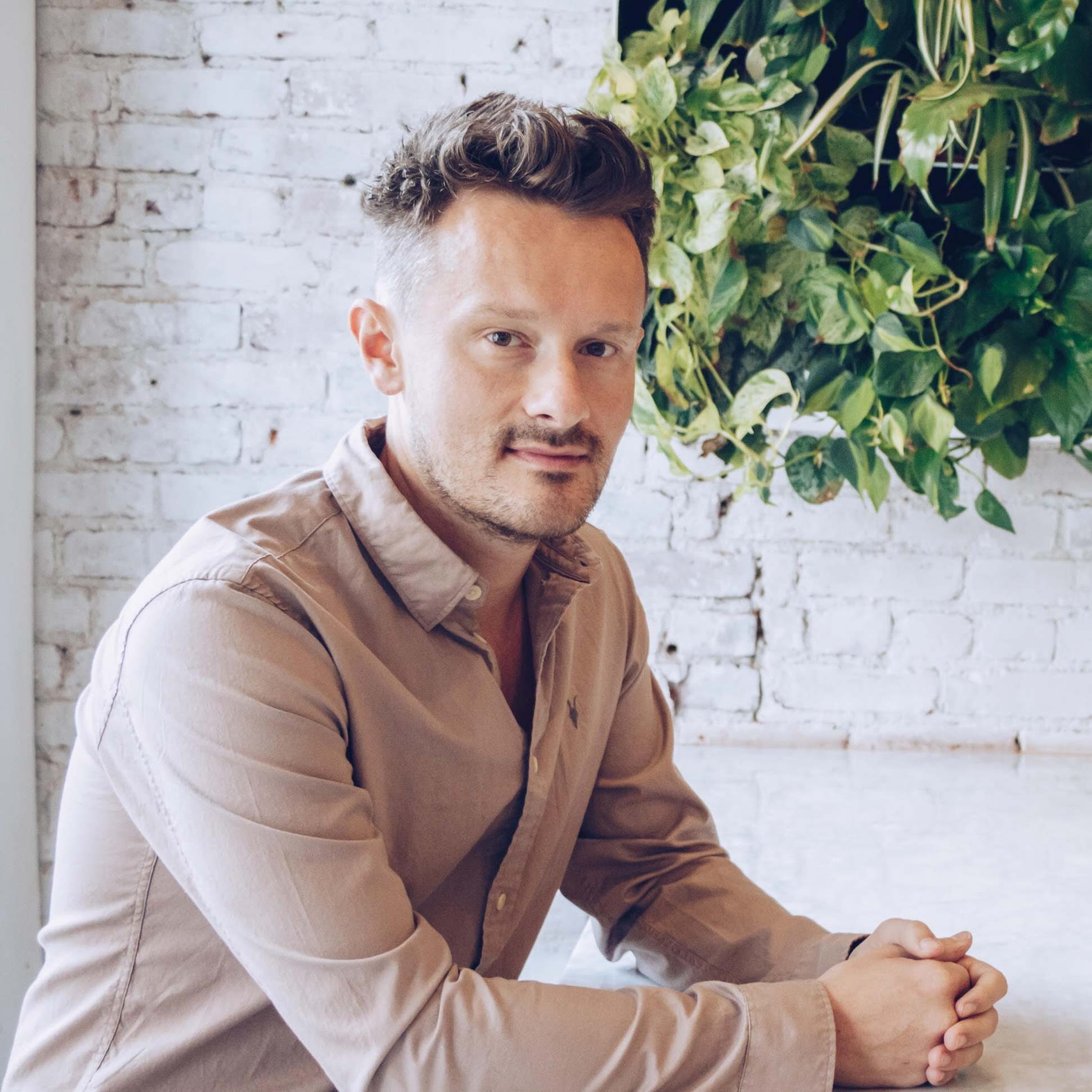 Dr. Will Cole, DNM, IFMCP, DC is a leading functional medicine expert who consults people around the globe, starting one of the first functional medicine telehealth centers in the world. Named one of the top 50 functional and integrative doctors in the nation, Dr. Will Cole provides a functional medicine approach for thyroid issues, autoimmune conditions, hormonal imbalances, digestive disorders, and brain problems. He is the host of the popular The Art Of Being Well podcast and the New York Times bestselling author of Intuitive Fasting, Ketotarian, The Inflammation Spectrum and the brand new book Gut Feelings: Healing the Shame-Fueled Relationship Between What You Eat and How You Feel.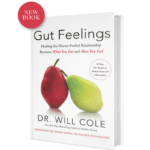 Gut Feelings
Healing The Shame-Fueled Relationship
Between What You Eat And How You Feel