Intimidated By Fasting? Here's What An 18-Hour Fast Really Looks Like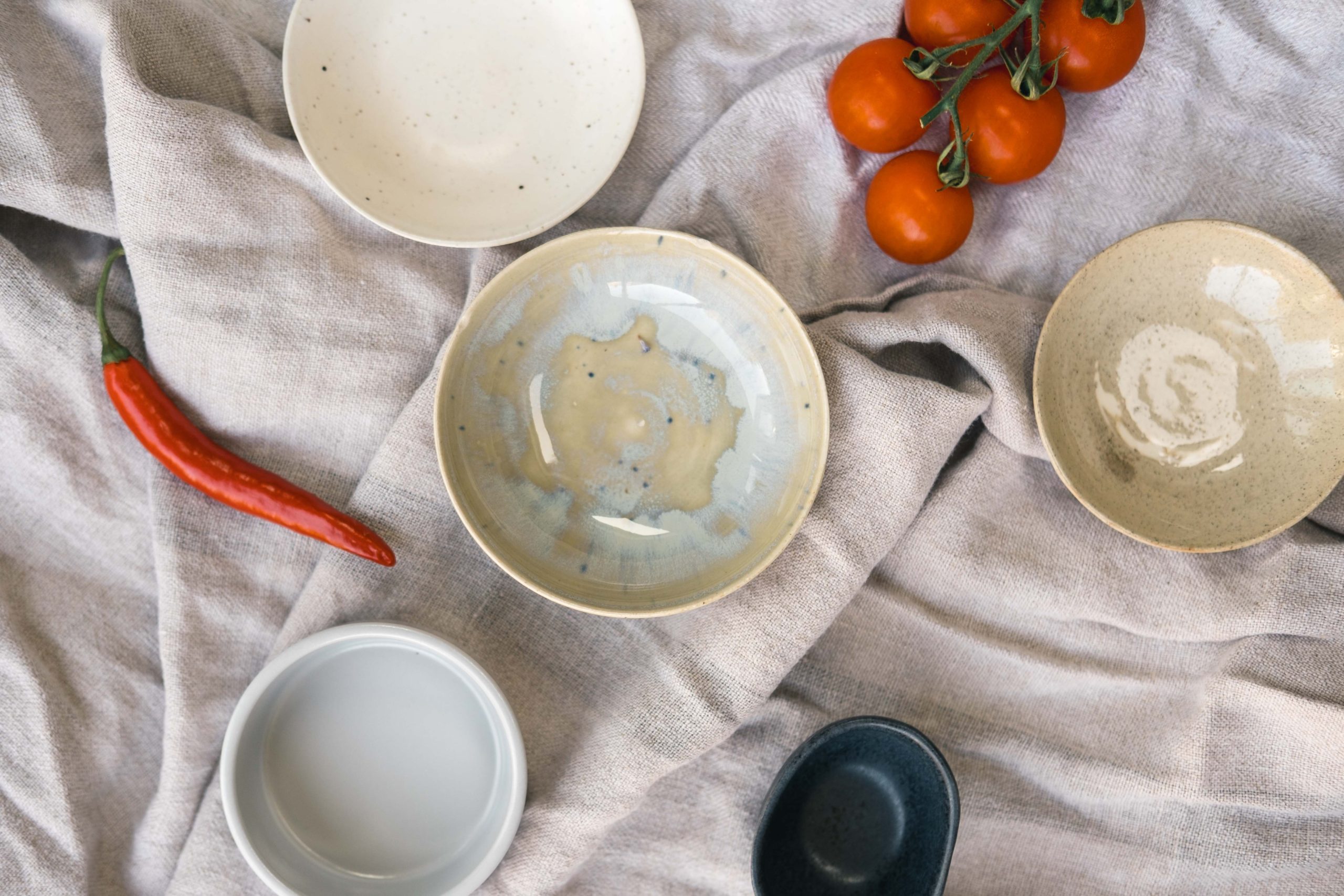 If there's one thing I know from being a functional medicine expert for over a decade, it's that people are really confused about what to eat and when. From paleo and vegan to keto and lectin-free, there are so many different philosophies, experts, and diets out there to choose from — and each claim to be the only effective way to get healthy for life! 
Obviously, they can't all be right. And the truth is, there's no one diet that's right for everyone. Finding the best eating plan for you requires you to tune into your body and your intuition about food; it requires you to identify the foods your gut loves and hates; and it requires you to eat when you're hungry and even more challenging, not eat when you aren't. 
Unfortunately, thanks to the many underlying health issues that plague our modern society — from blood sugar imbalances to gut dysbiosis to anxiety and chronic stress — it can be difficult to access our intuition about food. 
Many of us deal with internal chaos every single hour of every single day. And when your body is out of balance, it can be very difficult to discern what your body really does need. This can lead to overeating, stress eating, and eating out of sheer habit instead of intention.   
For all these reasons and more, I wrote my new book, Intuitive Fasting, which helps you finally access your intuition about food and correct underlying health imbalances that get in the way. At the core of the book is a four-week intuitive fasting plan that will help you learn to listen to the still, small voice of your intuition that tells you exactly what to eat and even more importantly, when. Each week focuses on a new aspect of fasting, to really reset your body, your intuition, and your health. 
Many people are intimidated by intermittent fasting, so here's a sneak peak into what a day in the life of the 4-Week Intuitive Fasting Plan looks like:
Make Your Life a Cleanse
SUBSCRIBER-ONLY GUIDES FOR GUT HEALTH, VIBRANT ENERGY, HEALTHY FOOD & CLEAN ALCOHOL
Get FREE access to these + giveaways, recipes, & discount codes in personal emails from Dr. Will Cole.
The 18-Hour Intuitive Fasting Day 
For an 18-hour fast, I typically suggest an eating window of 12 p.m. to 6 p.m. with your first meal at lunch to allow for 18 full hours of fasting. This is a type of fasting called time-restricted feeding, which focuses mostly on the time of day that you eat and not on calorie counting, portions, or even macronutrients. I do recommend focusing on clean, whole meals, like the following: 
Breakfast: Tea, black coffee, and plenty of water 
It's important to stay hydrated while you are fasting. Adding Earl Grey tea with bergamot while fasting may also enhance the benefits of fasting. Just make sure to hold the milk, sugar, and other ingredients that will sabotage your fast. 
12 p.m. First Meal: Kale Caesar Salad With Eggs  
Break your fast with a simple but nutrient-dense salad of dark leafy greens, cage-free eggs, and dressing made with healthy fats. This helps transition your gut into non-fasting mode gently. 
2:30 p.m. Snack: Coconut-Lime Smoothie with a side of macadamia nuts
Things like smoothies and nuts are great since they are quick and easy sources of healthy fats in the middle of a busy day.  
5:30 p.m. Second Meal: Buttery Sea Scallops on Garlic Snow Peas With Fresh Mint Salad 
Food is meant to be enjoyed, and these buttery sea scallops are delicious and packed with important omega fats that will keep you satiated until lunch the following day. I always recommend eating a high protein and high fat dinner when you're fasting. That's because fat takes the longest to digest and supplies you with the most lasting energy. 
As you can see, fasting isn't about restriction, calorie counting, or drinking nothing but water and green juice for days on end. Fasting gets a bad rap in the wellness world but after reading Intuitive Fasting, I guarantee you'll have an entirely different perspective on this incredibly effective practice. 
But don't take it from me — try it out for yourself!
As one of the first functional medicine telehealth clinics in the world, we provide webcam health consultations for people around the globe. 
Photo: unsplash.com
Start Your Health Journey Today
FUNCTIONAL MEDICINE CONSULTATIONS FOR PEOPLE AROUND THE WORLD
View More At Our Store
Purchase personally curated supplements
and Dr. Will Cole's books!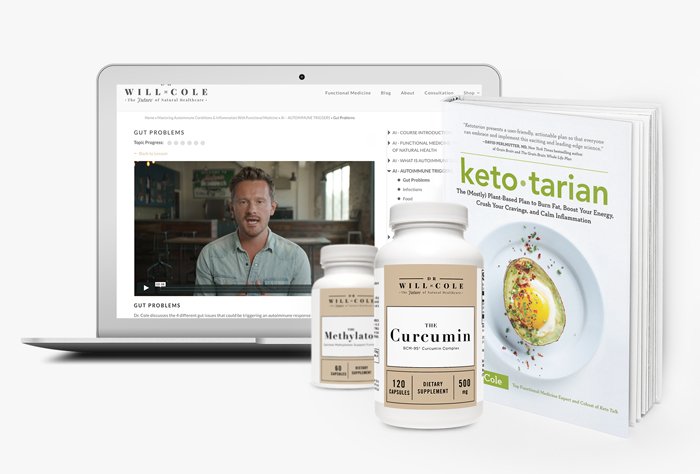 The information on this website has not been evaluated by the Food & Drug Administration or any other medical body. We do not aim to diagnose, treat, cure or prevent any illness or disease. Information is shared for educational purposes only. You must consult your doctor before acting on any content on this website, especially if you are pregnant, nursing, taking medication, or have a medical condition.
Our content may include products that have been independently chosen and recommended by Dr. Will Cole and our editors. If you purchase something mentioned in this article, we may earn a small commission.
Dr. Will Cole, DNM, IFMCP, DC is a leading functional medicine expert who consults people around the globe, starting one of the first functional medicine telehealth centers in the world. Named one of the top 50 functional and integrative doctors in the nation, Dr. Will Cole provides a functional medicine approach for thyroid issues, autoimmune conditions, hormonal imbalances, digestive disorders, and brain problems. He is the host of the popular The Art Of Being Well podcast and the New York Times bestselling author of Intuitive Fasting, Ketotarian, The Inflammation Spectrum and the brand new book Gut Feelings: Healing the Shame-Fueled Relationship Between What You Eat and How You Feel.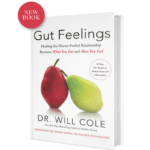 Gut Feelings
Healing The Shame-Fueled Relationship
Between What You Eat And How You Feel