New and improved formula!
The Omega+ is formulated with MaxSimil® monoglyceride fish oil that has a three times greater EPA+DHA absorption rate than an equivalent dose of other leading fish oils. This patented lipid absorption enhancement technology (PLATform), allows for maximum bioavailability to provide the most benefit for your health.*
Description
Supports Cardiovascular Health*
Supports Healthy Mental Functioning*
Supports Healthy Glucose and Insulin Metabolism*
By Supplying the Precursors EPA and DHA, Helps the Body Generate Specialized Proresolving Lipid Mediators, Such as Resolvins and Protectins*
Additional information
Weight
0.30625 lbs
Dimensions
2.5 × 2.5 × 4.5 in
How To Use

Take one softgel daily, or use as directed by your healthcare practitioner.

Research

The MaxSimil PLATform is a novel monoglyceride delivery system that enhances absorption of lipid-based and lipid-soluble nutraceutical and food ingredients. This technology has been applied to The Omega+ formula in order to create a unique vehicle by which to deliver EPA and DHA. Due to the fact that monoglyceride oils are intrinsically emulsifiers and are, by nature, in a readily absorbable form, they can bypass the body's normal fat digestion process. These qualities make The Omega+ an excellent method for delivering omega-3 fatty acids, especially to individuals with digestive, pancreatic, or gall bladder challenges. Studies show that MaxSimil fish oils (FO) have three times (300%) greater absorption of EPA and DHA compared to other leading fish oils.*

*These statements have not been evaluated by the Food and Drug Administration. This product is not intended to diagnose, treat, cure, or prevent any disease.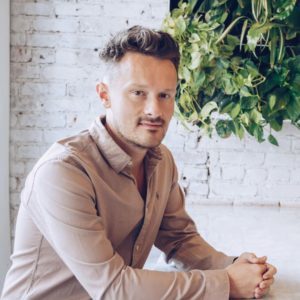 DR. WILL COLE | COLE NATURAL HEALTH CENTERS
Dr. Will Cole, IFMCP, DNM, DC, leading functional medicine expert, consults people around the world via webcam and locally in Pittsburgh. He received his doctorate from Southern California University of Health Sciences and post doctorate education and training in functional medicine and clinical nutrition. He specializes in clinically researching underlying factors of chronic disease and customizing a functional medicine approach for thyroid issues, autoimmune conditions, hormonal imbalances, digestive disorders, and brain problems. Dr. Cole was named one of the top 50 functional medicine and integrative doctors in the nation and is the best selling author of Ketotarian and The Inflammation Spectrum.