The Brain-Adrenal Balancer Subscription
The Brain-Adrenal Balancer helps your body resist and recover from the effects of everyday stress. Featuring a curated blend of clinically tested herbs – including Relora®, Sensoril®, and Suntheanine®  – this multifunctional formula of optimized adaptogens and nutrients works together to support healthy cortisol levels, alleviate occasional fatigue, promote mental clarity, and support relaxation and restful sleep.*
Description
Helps the Body Cope with the Physiological Effects of Stress*
Supports Healthy Cortisol Levels*
Supports Relaxation and Restful Sleep*
Promotes Mental Clarity*
Helps Alleviate Occasional Fatigue*
Additional information
Weight
.1625 lbs
Dimensions
2 × 2 × 4 in
How To Use

Take one capsule twice daily, or as directed by your healthcare practitioner.

Research

The Brain-Adrenal Balancer is a multifunctional herbal supplement that has far-reaching and complementary benefts for individuals seeking help in dealing with everyday stress. It features a unique combination of clinically tested and patented ingredients, including Relora®, Sensoril®, and Suntheanine®, along with banaba leaf and maral extracts. Together, these herbs help the overstressed body and mind work toward their normal state of balance and resolve many of the biochemical changes that occur as a result of repeated, frequent exposure to stressors and cortisol.*

*These statements have not been evaluated by the Food and Drug Administration. This product is not intended to diagnose, treat, cure, or prevent any disease.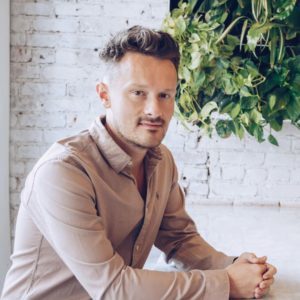 DR. WILL COLE | COLE NATURAL HEALTH CENTERS
Dr. Will Cole, IFMCP, DNM, DC, leading functional medicine expert, consults people around the world via webcam and locally in Pittsburgh. He received his doctorate from Southern California University of Health Sciences and post doctorate education and training in functional medicine and clinical nutrition. He specializes in clinically researching underlying factors of chronic disease and customizing a functional medicine approach for thyroid issues, autoimmune conditions, hormonal imbalances, digestive disorders, and brain problems. Dr. Cole was named one of the top 50 functional medicine and integrative doctors in the nation and is the best selling author of Ketotarian and The Inflammation Spectrum.