by Yvette Johnstone
October brings us back to the days of trick or treating and candy galore. As a kid Halloween was like hitting the jack-pot; you got free reign to as much candy as you could possibly get. Growing up my sisters and I would compete to see who get the most by the end of the night. And between the three of us we'd have so much that we'd finally be eating that last piece of candy around the start of summer! As adults, us at the functional medicine clinic are aware of the negative health affects of traditional candy. But that doesn't mean our sweet tooth has gone away! And although these contain natural sweeteners they are still meant to be eaten in moderation as an occasional treat. So drop that snickers bar and pick up one of our favorite all-natural better-for-you candy choices!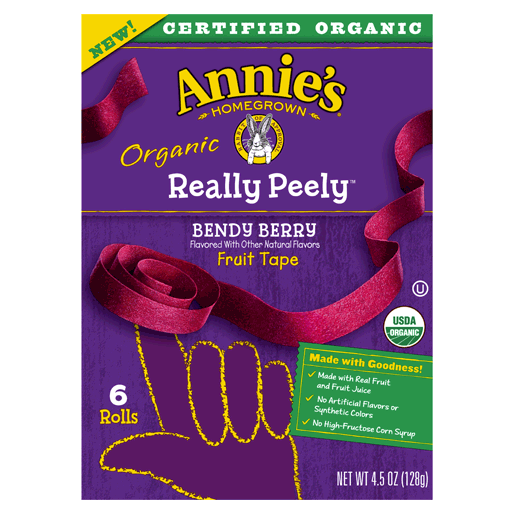 Andrea Cogley – Annie's Really Peely's
I do have a sweet tooth and Halloween growing up was one of my favorite holidays! Now that I'm older and kind of wiser I realize the importance of moderation and picking the best options. One thing I have on hand for a sweet treat for my family is Annie's Really Peely's. They use mostly fruit juices so I don't feel bad having one!
Ashley Lees – Chewie Fruities Organic Candy Chews
My go to organic candy that I absolutely drool over is Chewie Fruities Organic Candy Chews by Torie & Howard. These candies are to die for! I am very much a sweet tooth person and this definitely fulfills my sweet tooth cravings. Think of Starburst candies but better! They are great to take with you anywhere you go and are clean and easy to eat. Great for kids as well! There are many flavors you can choose from or you can get all the flavors together which is my favorite. I highly recommend these. So try them now! Good luck trying to not eat the whole bag!
Emily Miller – Organic Lollipops
I am not a huge candy fan, but sometimes I return to my childlike days and have one of these organic lollipops! I love that they are made with real ingredients and they give me that little sweet treat on a fun occasion like Halloween!
Yvette Johnstone – Bissinger's Gummy Pandas
When I crave candy I skip the chocolate and reach for anything sour or fruity. Gummy bears are a classic that I can easily eat by the handful. Since traditional ones are loaded with high-fructose corn syrup and artificial dyes these gummy pandas are my favorite alternative. They are made with all organic natural sweeteners and colors so I can feel good about indulging in these every once in a while. And since they packed with flavor I will never even crave regular gummy candies again!
Photos: Stocksy, Amazon, Annie's
The information on this website has not been evaluated by the Food & Drug Administration or any other medical body. We do not aim to diagnose, treat, cure or prevent any illness or disease. Information is shared for educational purposes only. You must consult your doctor before acting on any content on this website, especially if you are pregnant, nursing, taking medication, or have a medical condition.